Animation Artifacts &Illustration &Layout & Design 08 Jun 2011 07:35 am
- I have a few Terrytoon Bgs and thought I'd post them today. They come from a number of different shorts from the late '30s. If you have any idea of titles, please don't hesitate to leave a note.
I have to say that I really am in awe of the watercolor and/or tempera painting abilities of the artists. They're quite attractive in person. I must say that they stand up well against some of the other studio work I've seen. There were a couple of second rate watercolors done for some MGM Tex Avery shorts I'd seen only yesterday. I wouldn't expect Terrytoons to be better, but they are.
Enjoy.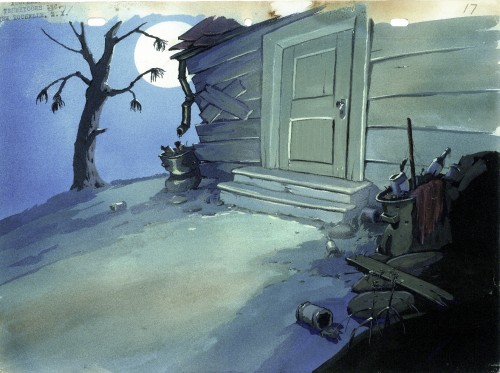 1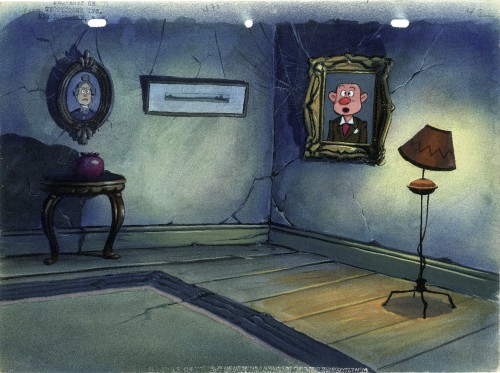 2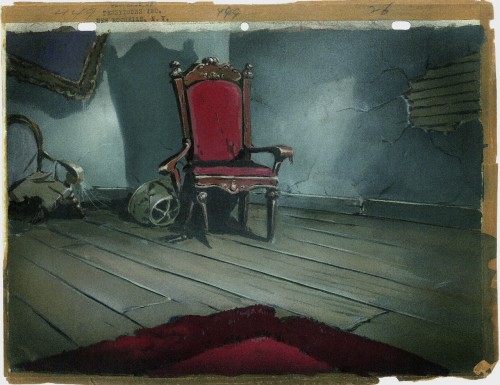 3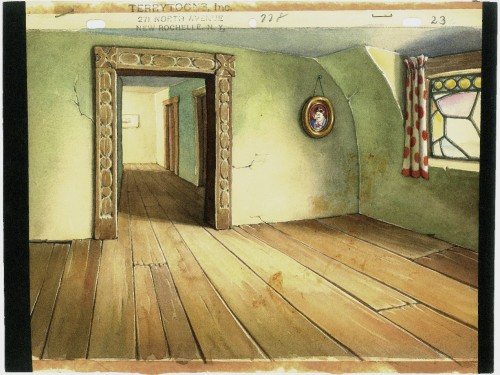 4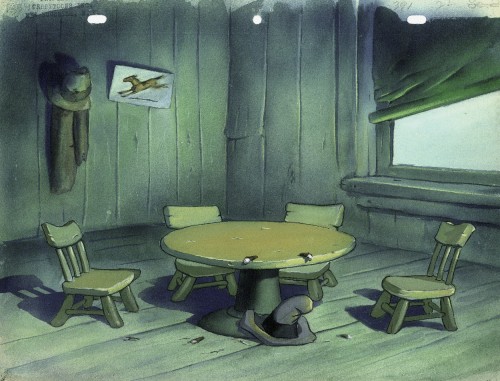 5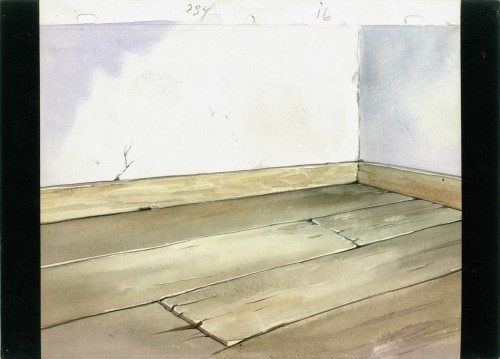 6
This Bg is from "The Three Bears" (1939)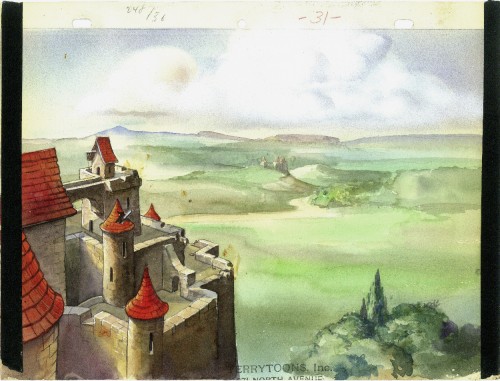 7
Possibly "When Knights Were Bold."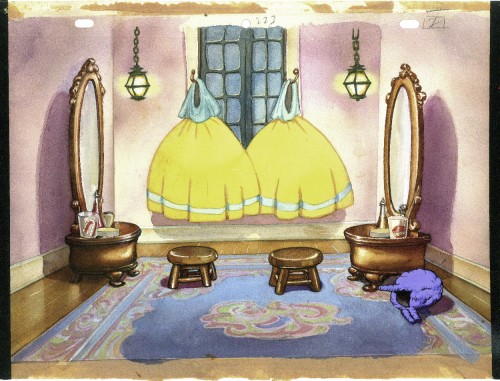 8
This is from "The Glass Slipper" Oct. 7, 1938
11 Responses to "Terry Bgs"
Leave a Reply