Animation &Animation Artifacts &Tytla 05 Jul 2011 11:28 pm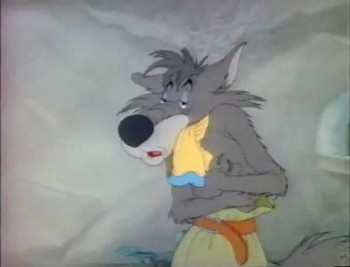 - Well, John Canemaker visited with a surprise. He brought a Bill Tytla scene. But this wasn't Disney or Terry or Paramount. It was from a Hugh Harman film, The Hungry Wolf, made in 1940 at MGM. Not a very good film, the drawings are signed by Tytla, but they have no ladder indication for an Asst. to do the inbetweens. And most oddly, the wolves are shaded in by Tytla. Also take note of the table being animated into place. Are these animation drawings? Is it LO posing for someone else? And biggest of all, what is Tytla doing at MGM?
Since this would have been completed in early 1942, I can only assume that it was during the strike at Disney that Tytla did some work for Harman in mid 1941. Perhaps he came on as an animation director under Harman, who got credit for directing.
Here are all the drawings.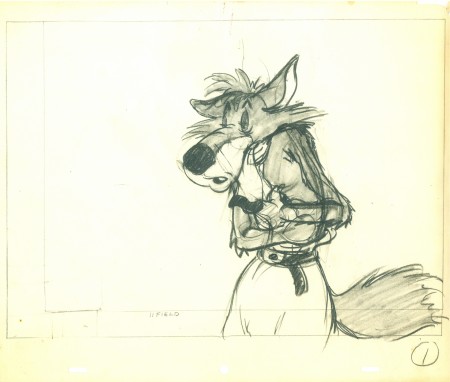 1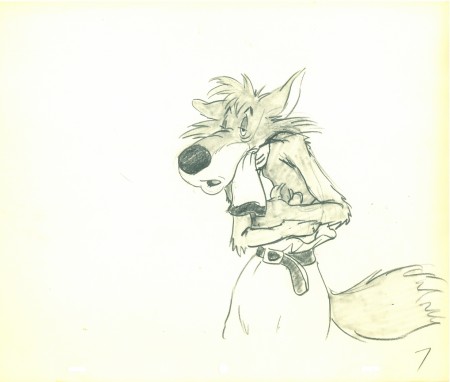 7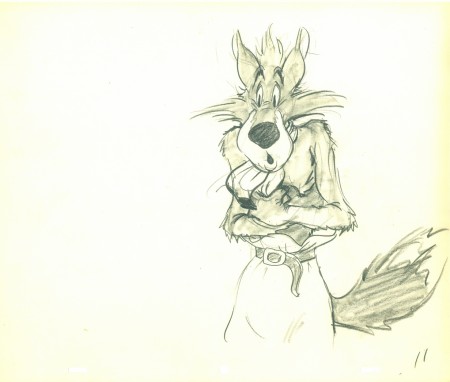 11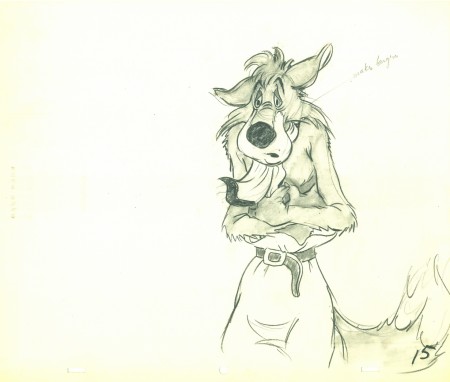 15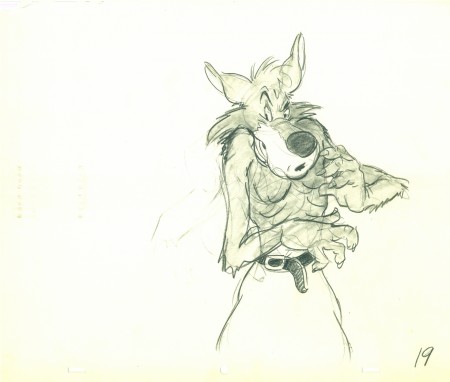 19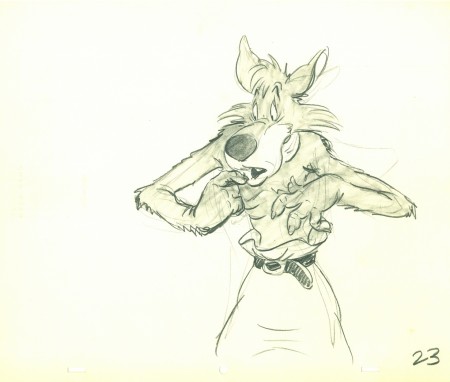 23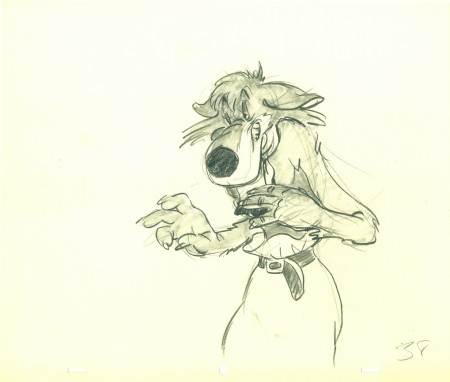 38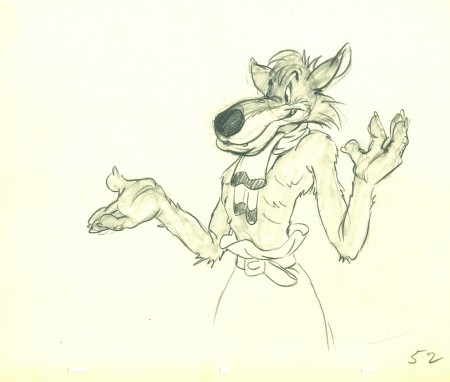 52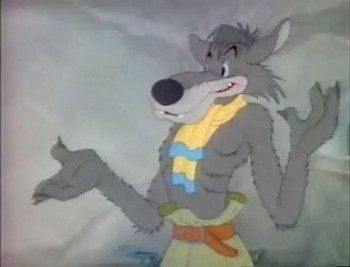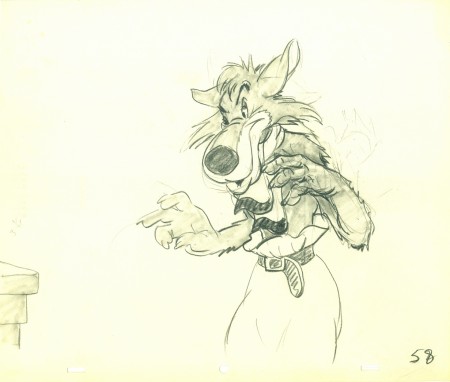 58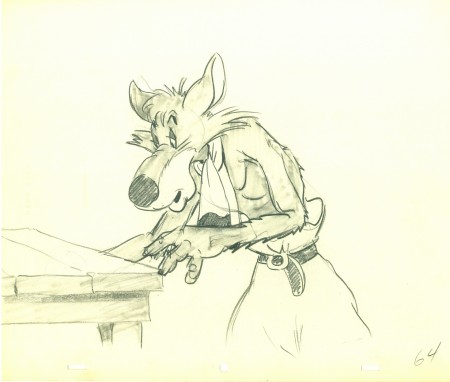 64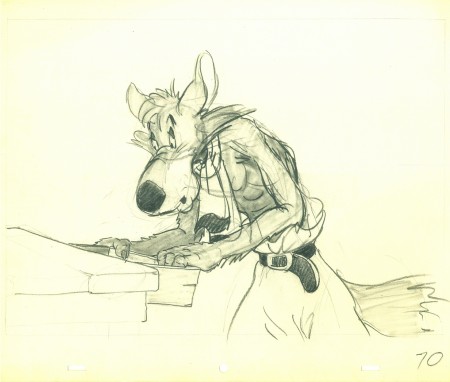 70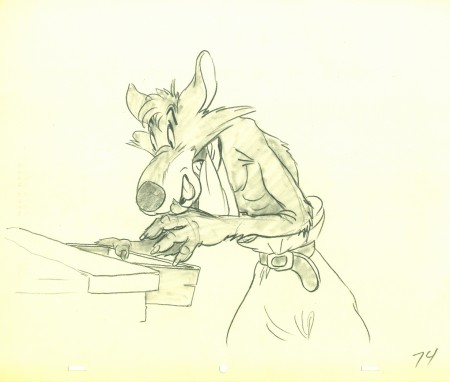 74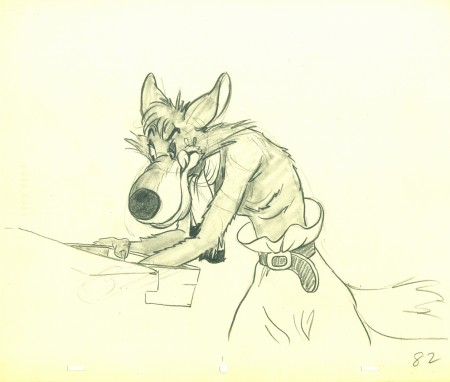 82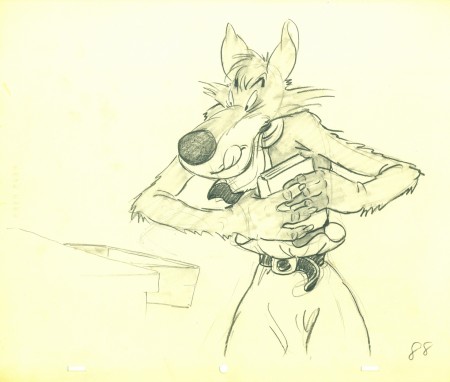 88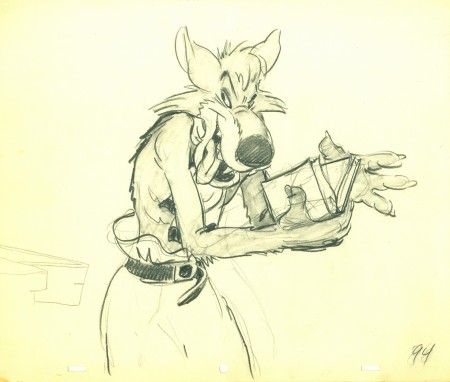 94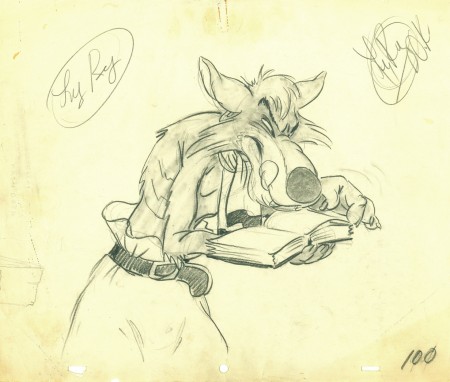 100


________________________
.
The following is a QT of the entire scene with all the drawings included.
Since I didn't have exposure sheets, I calculated everything on ones
(which seems to reflect the timing in the final film) and left however many
Many thanks to John Canemaker for the loan of the drawings. It was great just touching them.
11 Responses to "Tytla's Hungry Wolf"
Leave a Reply