Animation &Animation Artifacts &Disney &Tytla 13 Jul 2011 06:50 am
As I noted last Saturday, I intend to repost a number of the Bill Tytla animated pieces I have in the history of this blog. His work, at least to me, is too important to let just sit there. This post was originally published on this blog in March 2009.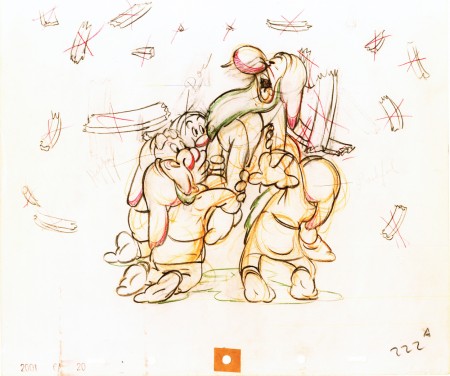 Here is a scene from Snow White, animated by Bill Tytla, in which four of the dwarfs fight Grumpy. The drawing above is the first of these drawings and it shows what it looked like in color – lots of red pencil notes, yellow pencil for rough structural lines. The rest of the drawings I have are B&W copies.
One of the things about Tytla's work that I just love is the built in distortion he does to the characters. Check out Happy's face (upper left) in drawing #227. Or Grumpy's face in #260. They're beautiful, and when the animation is moving, the distortion doesn't show. He did as much with Stromboli. I'm convinced this is one of the ways he pulled the inner character out, trying to get Stanislavski's theories into animation. It's wonderful.
By the way, if you like this material check out Hans Perk 's site. Tytla talks about dealing with forces vs. forms in animation. This is what Tytla was all about in animating.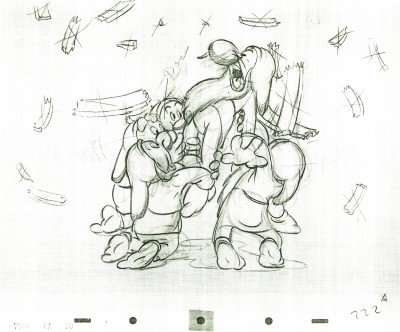 222
(Click any image to enlarge.)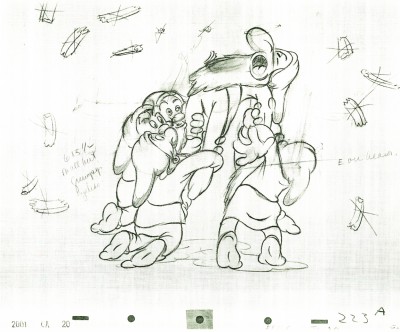 223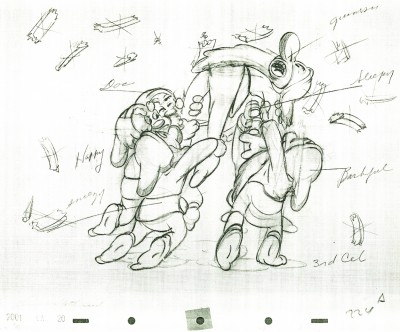 224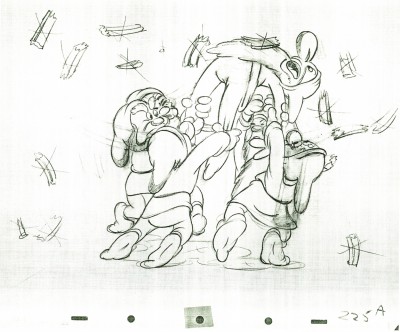 225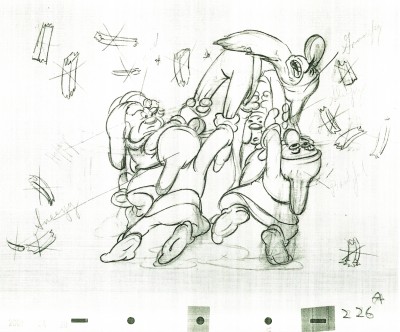 226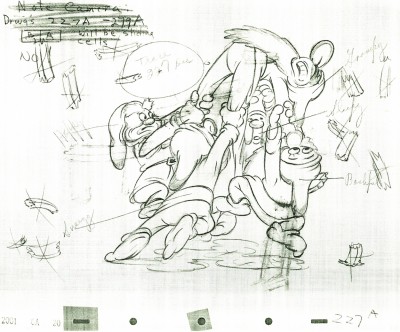 227
Check out Happy's face on this inbetween.
Then check out Tytla's drawing (the next one) of Happy.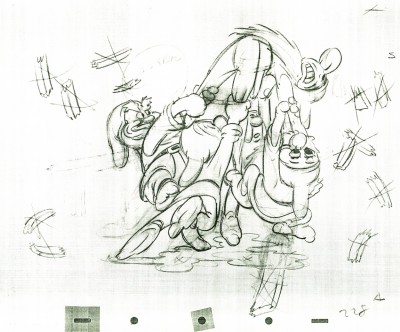 228
Tytla marked his own drawings with an "X" in the upper right corner.
The other drawings are the work of inbetweeners. The writing looks
to be all the work of Tytla.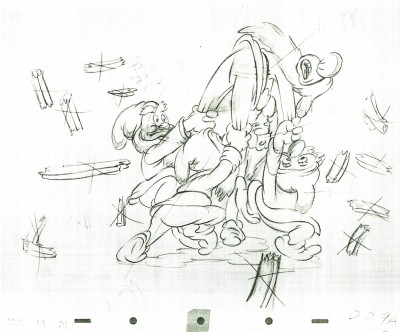 229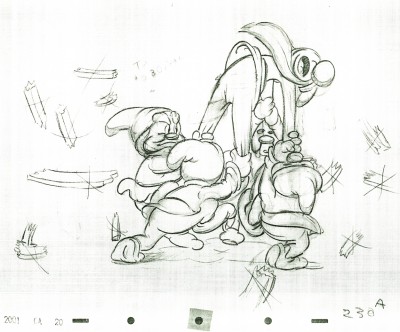 230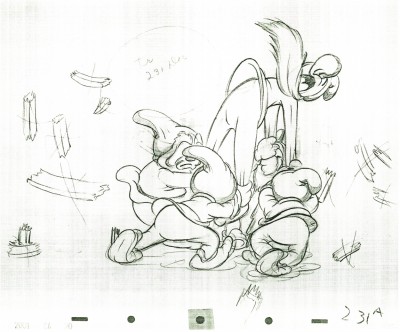 231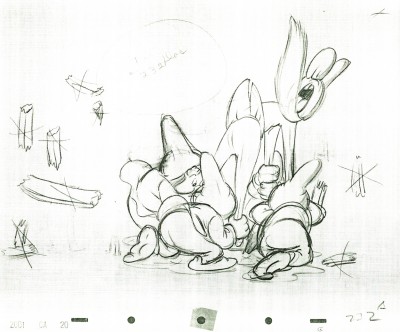 232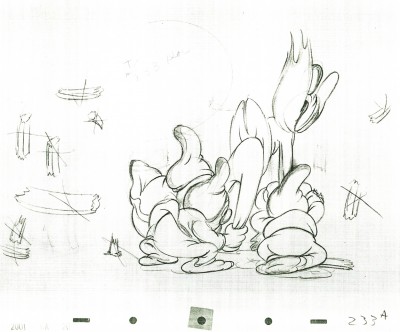 233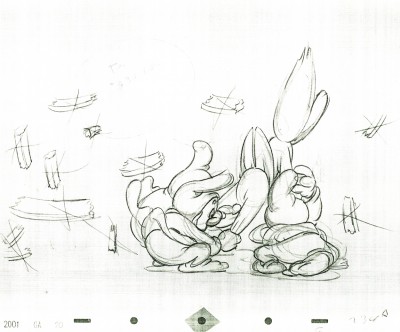 234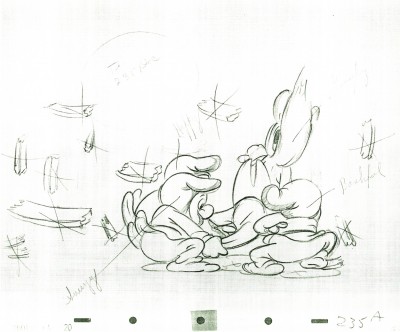 235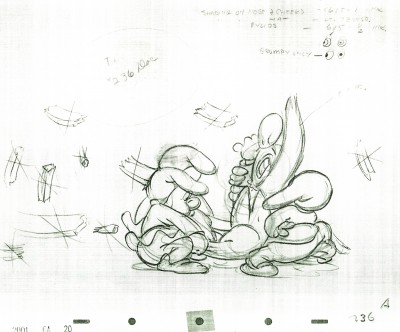 236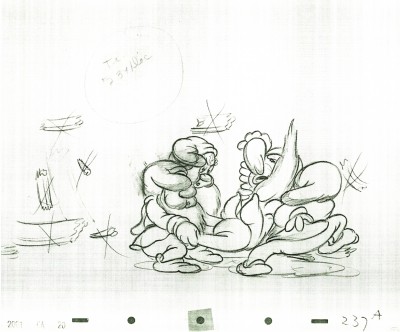 237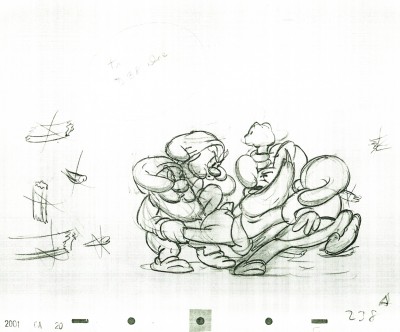 238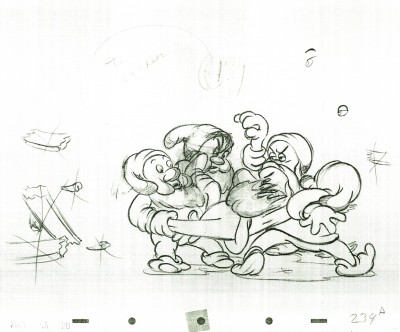 239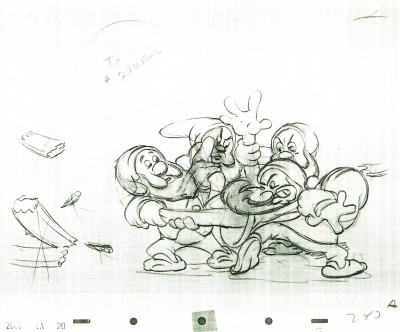 240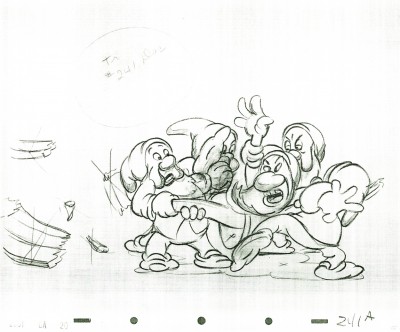 241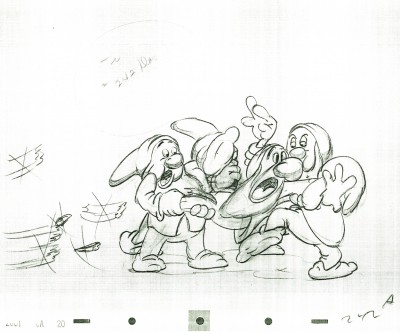 242
Some of these drawings are just hilarious in their own right.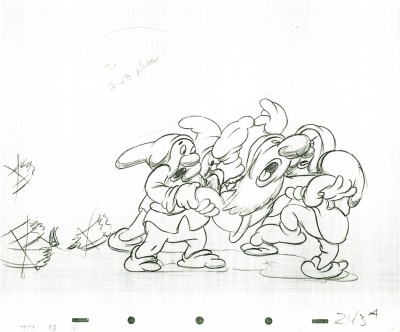 243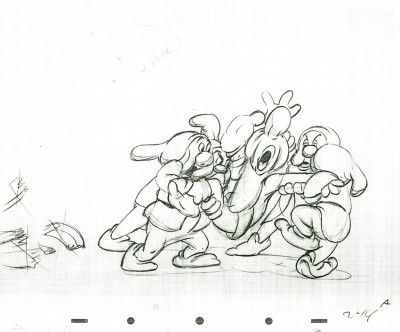 244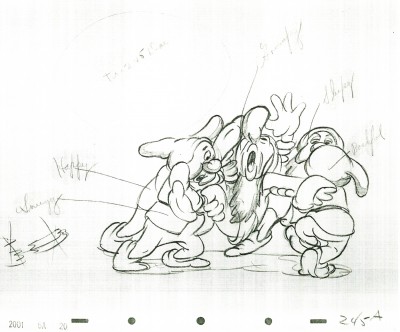 245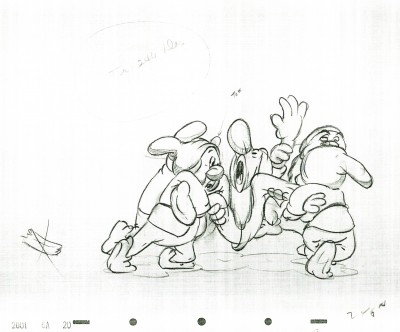 246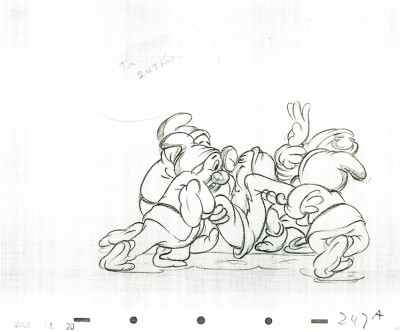 247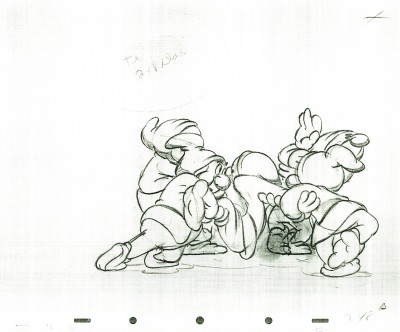 248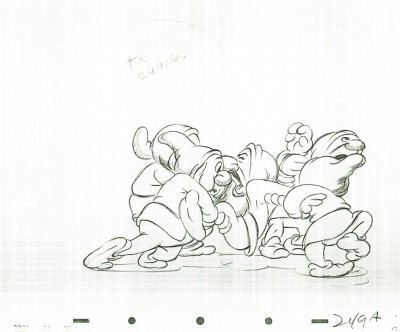 249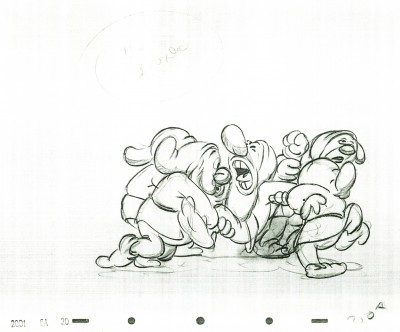 250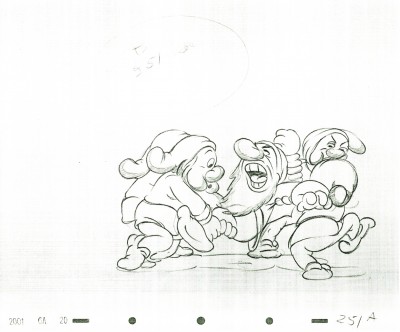 251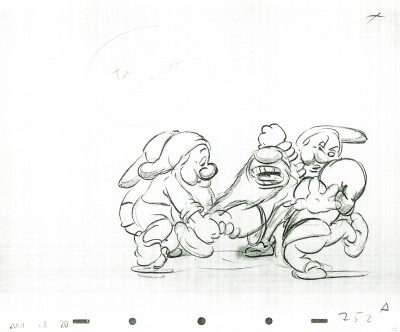 252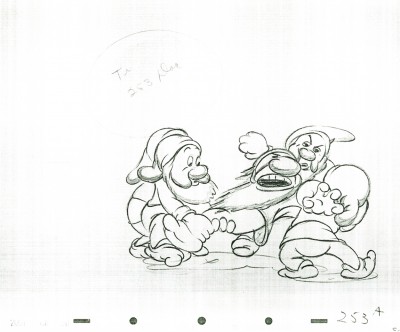 253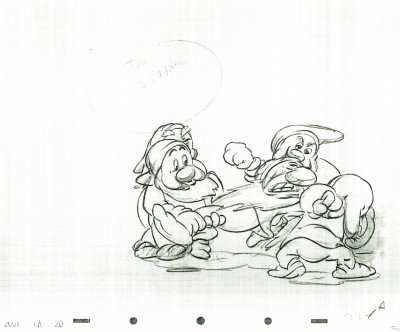 254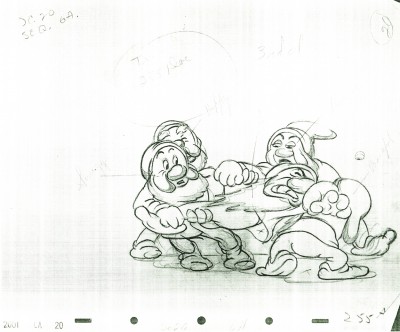 255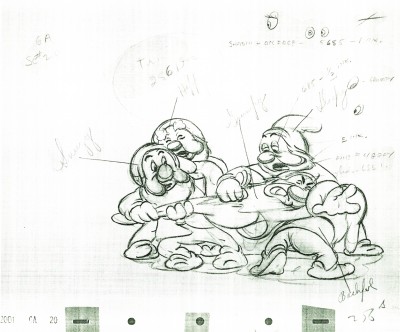 256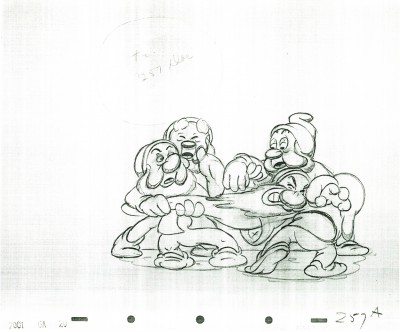 257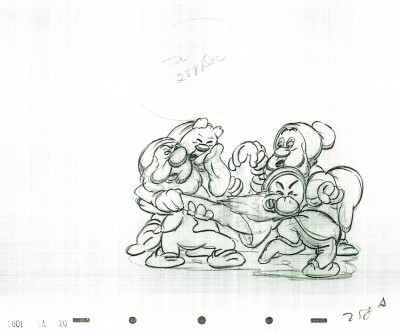 258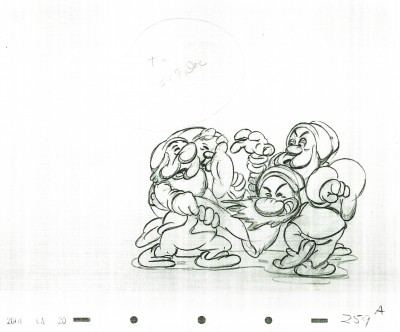 259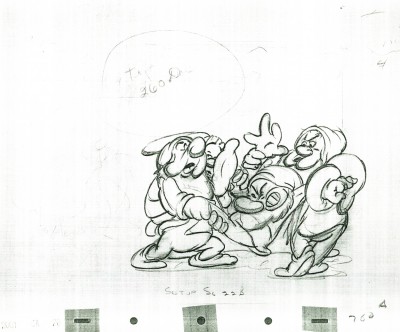 260

The P.T. is exposed on ones at 24FPS.
7 Responses to "Tytla's Dwarf Fight – recap"
Leave a Reply