Bill Peckmann &Comic Art &Disney 28 Jul 2011 07:07 am
- Bill Peckmann has sent me a stash of original comic book covers for the Walt Disney's Comics and Stories. There are 20 in all, and they all are beautifully drawn and colored. It's a real charge to see them; for the most part they're the work of Walt Kelly, and it's great to see how his comic styling develops. Bill wrote the following about them:
The issues of "Walt Disney's Comics and Stories" are in order of publication, it's not a complete run but it is a fun one. Being the number one selling title of it's day, it's easy to see why some of the kids put their names on the covers, I'm guessing they didn't want to lose them or trade them off by mistake. (Trading comics and bubble gum cards in those days was always going on, easy way to save money.)

All of the covers were done by Walt Kelly, except the very first one (August 1942, "Goldfish Bowl"), that was done by Al Taliaferro, long time Donald Duck newspaper strip artist.
Here are the covers from December 1945 to May 1947.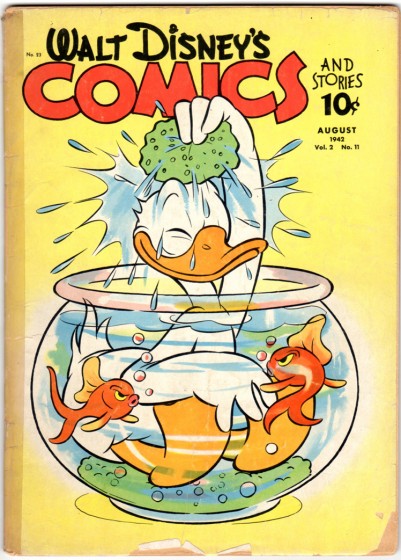 1
(Click any image to enlarge.)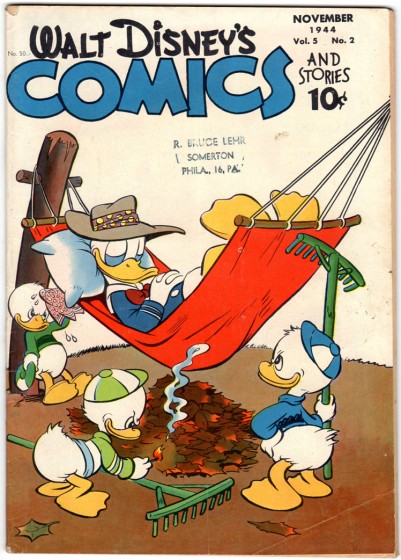 2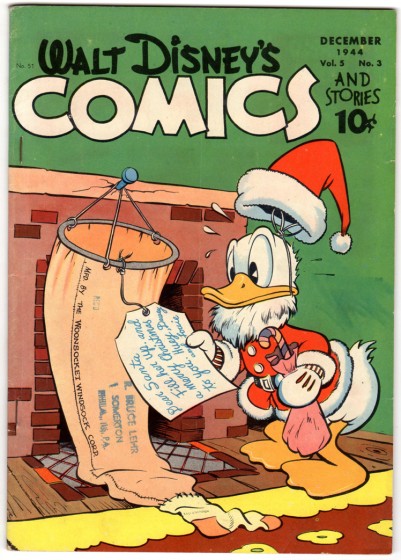 3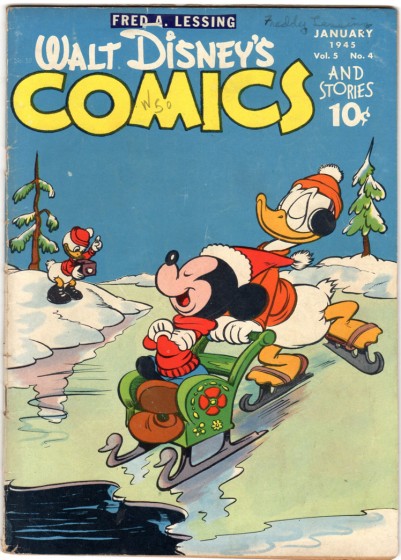 4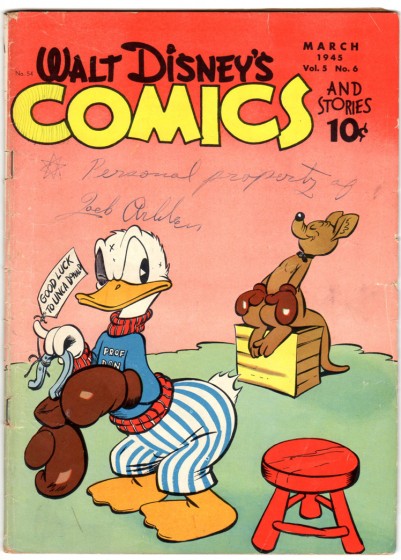 5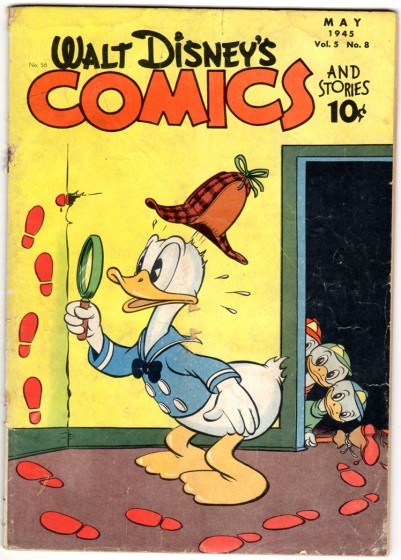 6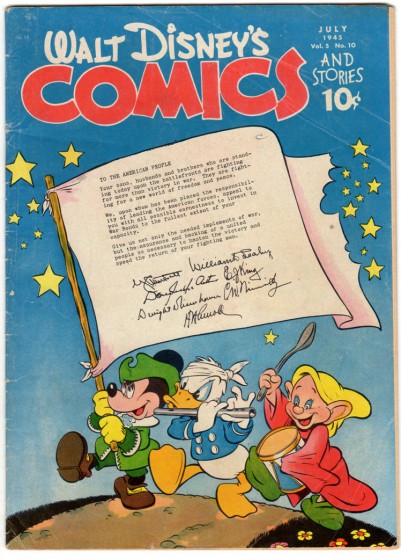 7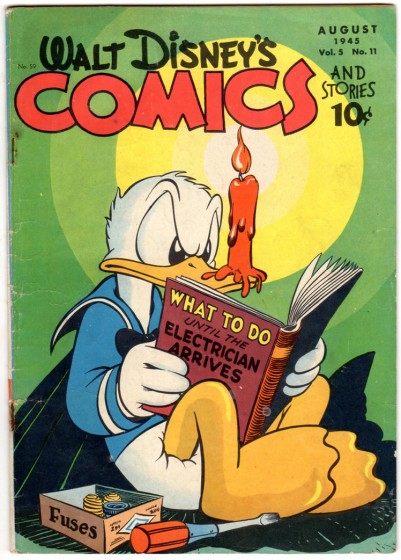 8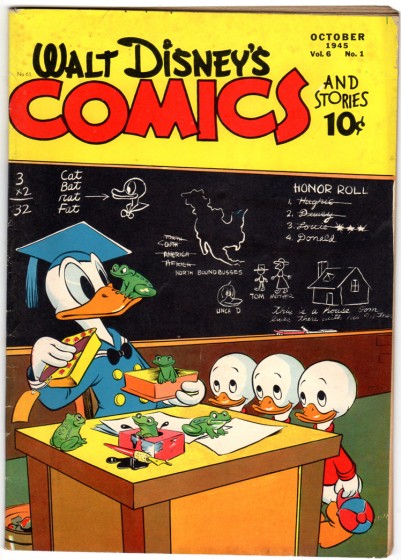 9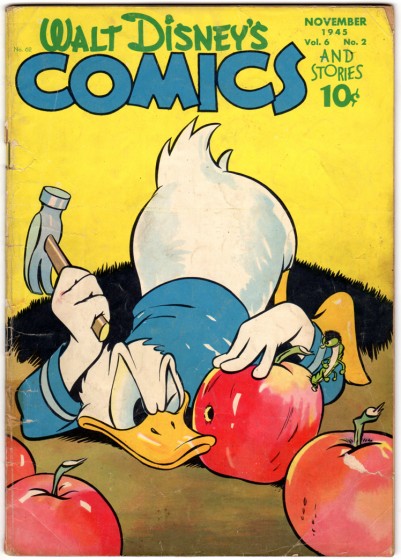 10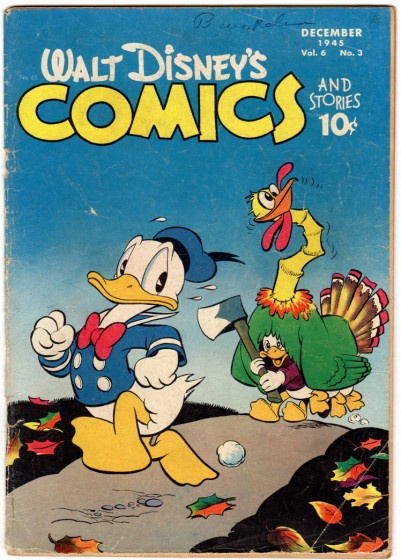 11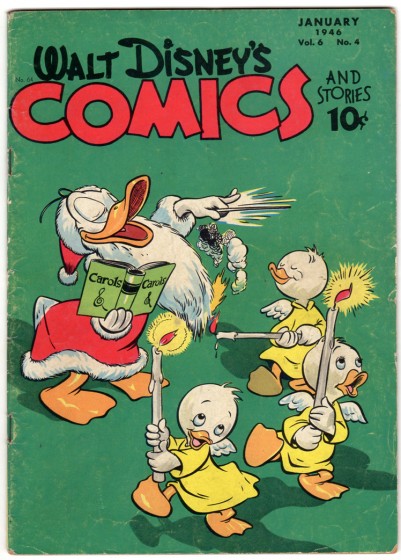 12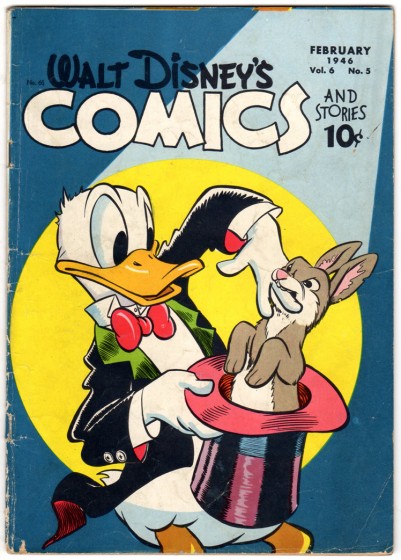 13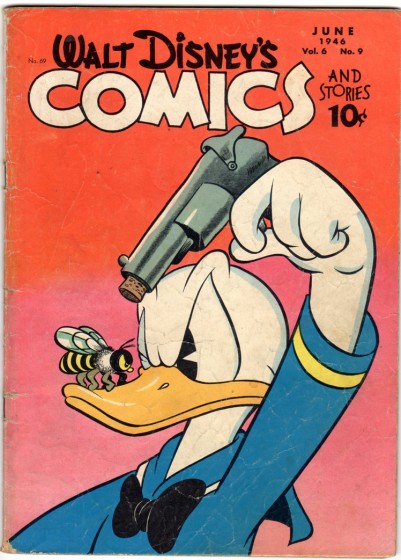 14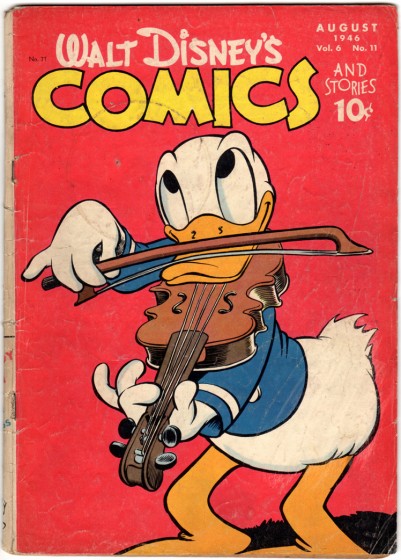 15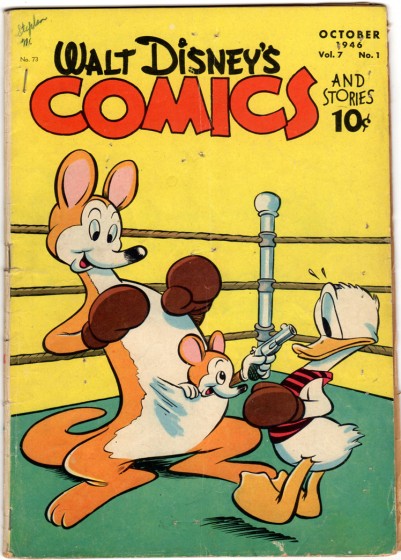 16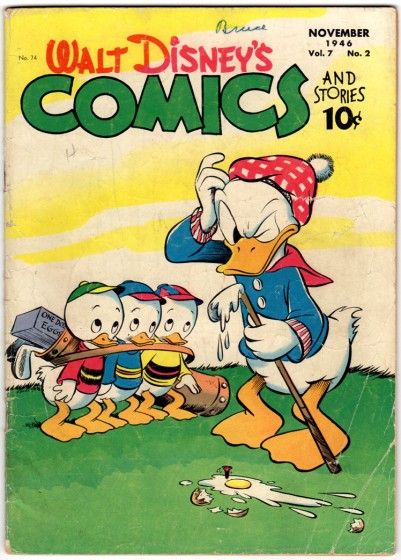 17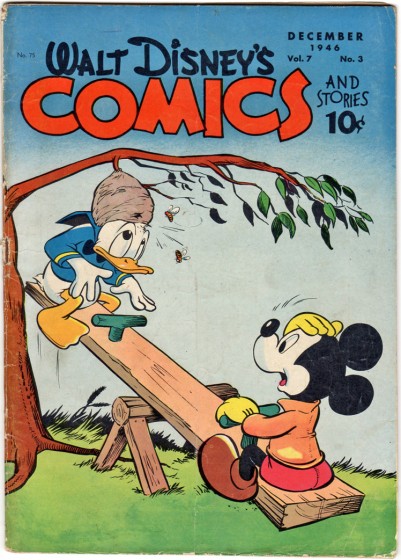 18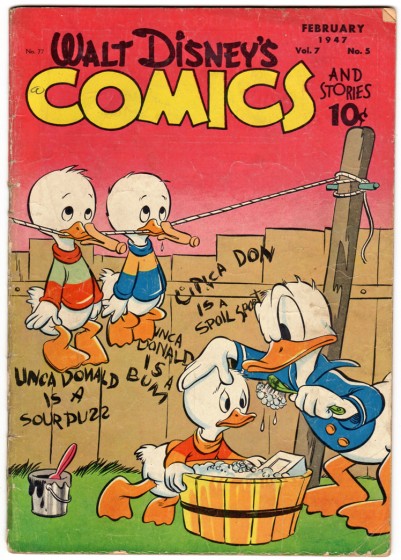 19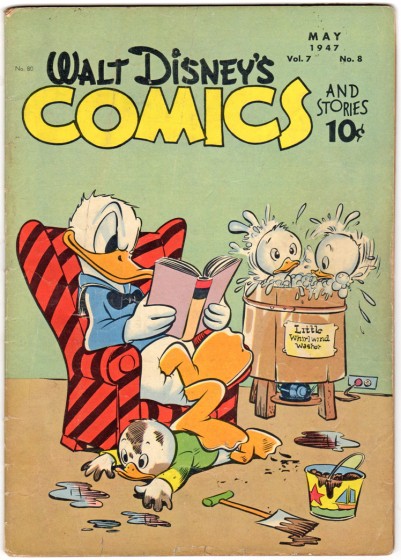 20
7 Responses to "Walt Disney Comics Covers"
Leave a Reply