Animation &Animation Artifacts &Disney 27 Jul 2011 07:16 am
As I pointed out a couple of weeks back, I'm going forward with recap posts of the Tytla scenes I'd previously posted. They should be seen and studied often. They're too good.
- Here's a scene all of 29 drawings in length, but if you check it out in the film it's enormous. Everything's moving – the wagon they're standing in, the pots & pans, things on the table and most definitely Stromboli who in one enormous drawing changes the scene, Pinocchio's world and the mood in the audience. "Quiet!" is all the dialogue shouted in the scene. It"s frightening.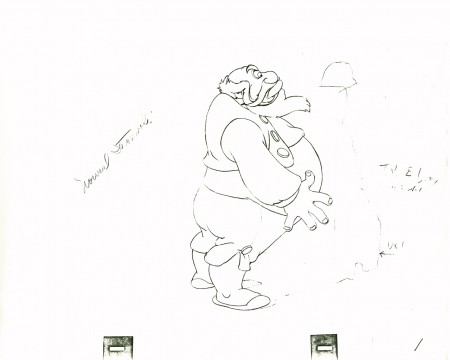 (Make sure you click to enlarge every drawing here.)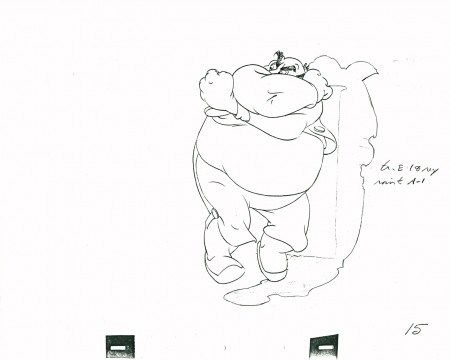 15
Closed position starting to open his body – legs first.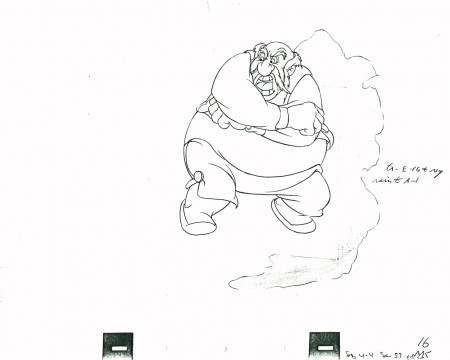 16
Pulling it all into a ball,
he shouts, "QUIET" – the dialogue for the scene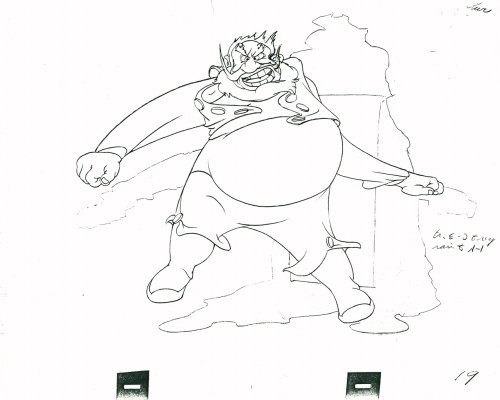 19
Couldn't open up more than this.
Just look at the distortion in this drawing. Magnificent.
Open, loud, ready to burst. One frame only.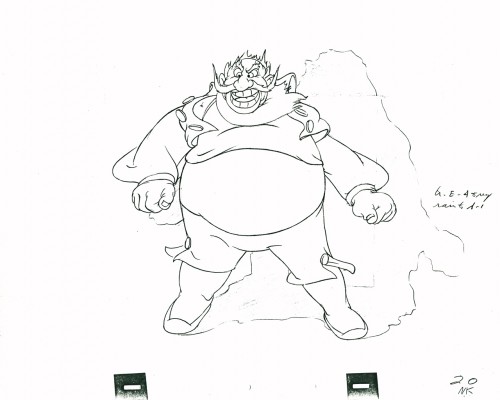 20
Next frame he's landed and gathered himself.
Only the secondary action – vest, pants, beard –
echo the outburst.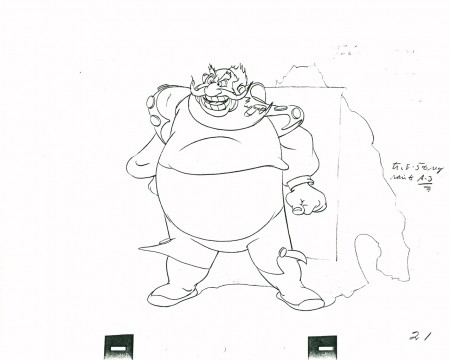 Quickly he starts to turn.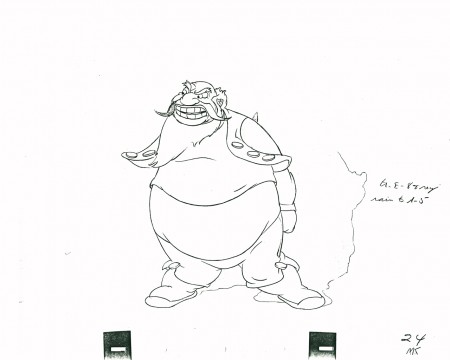 24
His clothes lag behind in pulling themselves together.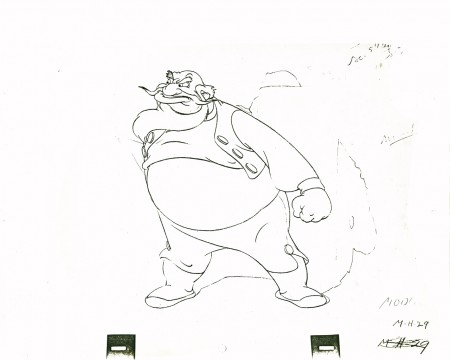 29
He's set to give the demand and end the scene.
The following QT movie represents the entire scene from Pinocchio.
Click left side of the black bar to play.
Right side to watch single frame.

Here are frames from the actual scene: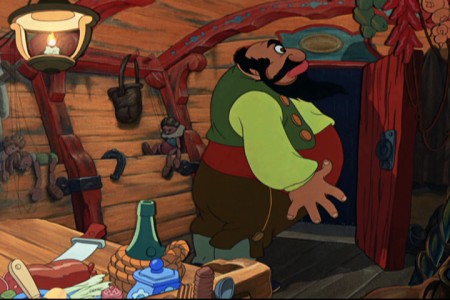 1
.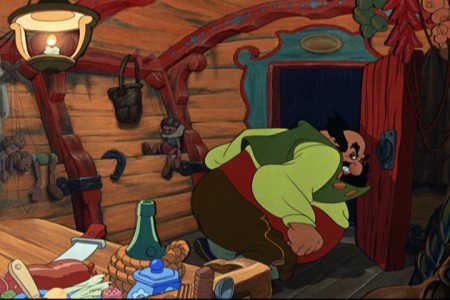 8
.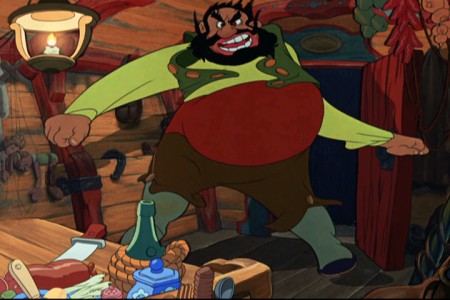 19
.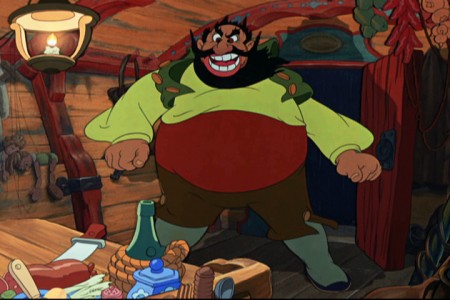 20
.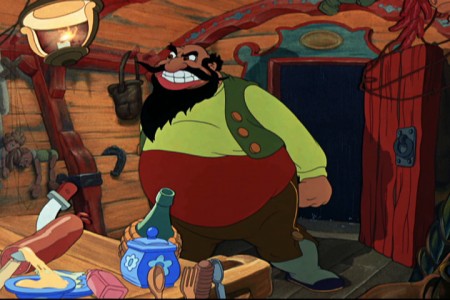 26

What a difference the shake of the coach and the
bounce of the hanging utensils make to the scene.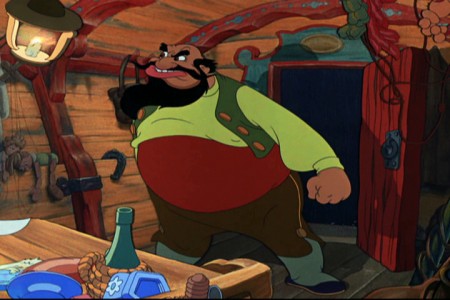 29
There's danger everywhere, here.
It's scary.

Many thanks to my friend, Lou Scarborough, for the loan of this scene.
5 Responses to "Stromboli Jump Recap"
Leave a Reply