Bill Peckmann &Comic Art &Illustration 26 Aug 2011 06:54 am
- Bill Peckmann has sent a number of early Jack Davis crawings our way, so let me turtn it over to Bill:
After Jack left EC/Mad Comics in the late '50′s, after Harvey Kurtzman's "Trump" and "Humbug" magazine's didn't get the solid footing they so richly deserved and went belly up, and before Jack carved out that wonderfully successful niche for himself in the world of humorous illustration in the '60′s, he had to really scramble for work to keep the wolf from the door. Here are some examples from that period from late 1958 to 1961. Jack would say that some of this art was done in his "fast" style.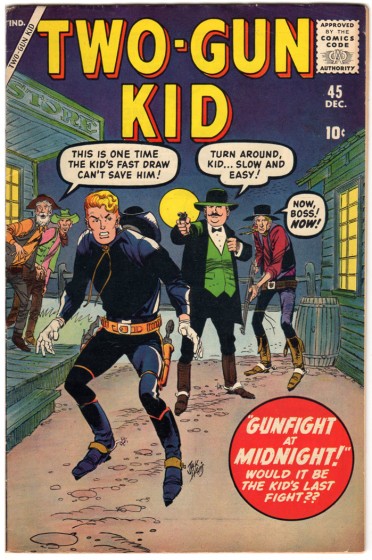 1
These first four western covers were done for
Stan Lee for Atlas Comics, later to become Marvel Comics.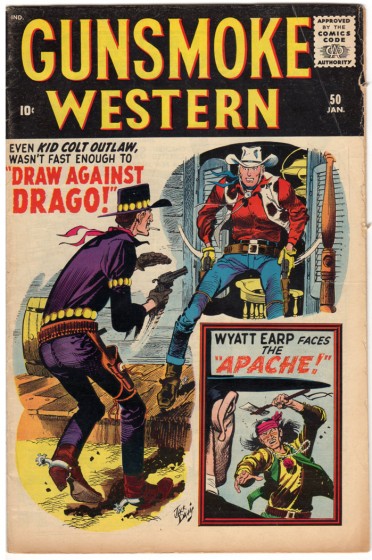 2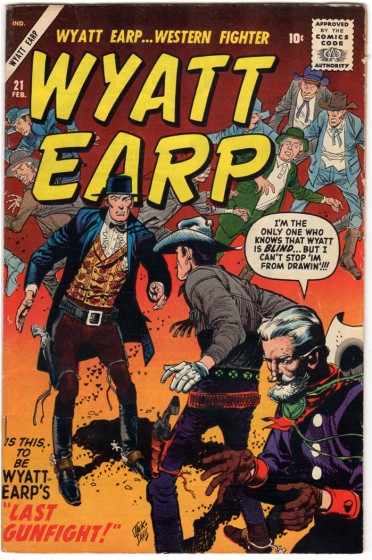 3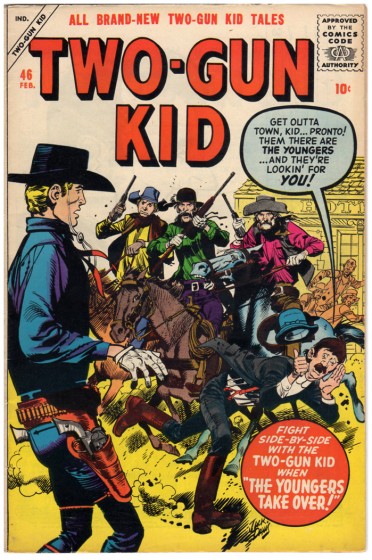 4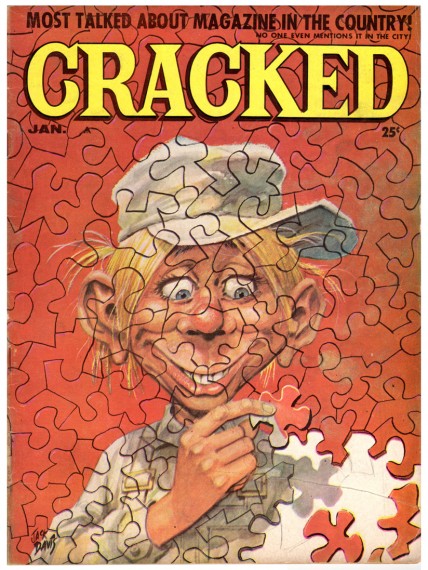 5
A cover for "Cracked" Magazine, Mad's longest running rival.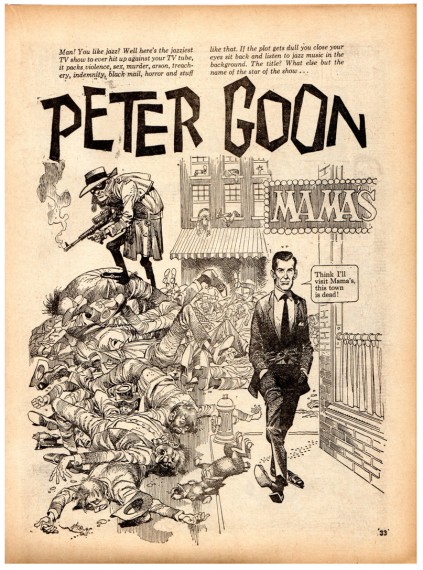 6
4 B&W pages from inside "Cracked".
The first 3 pages are a spoof on TV show "Peter Gunn".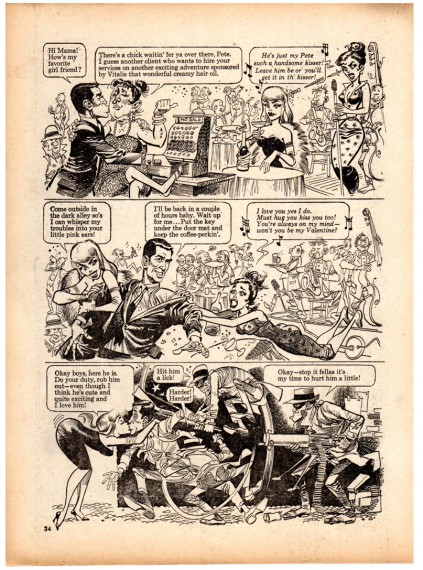 7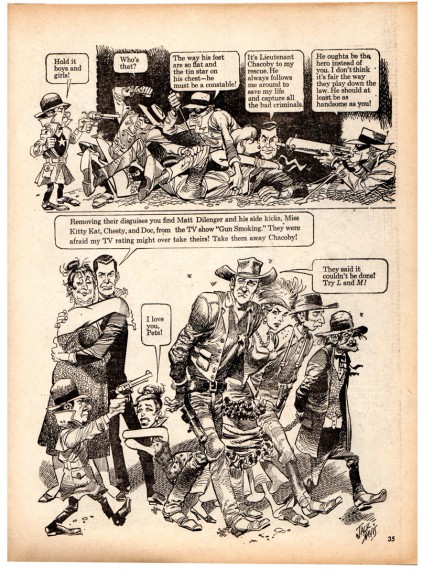 8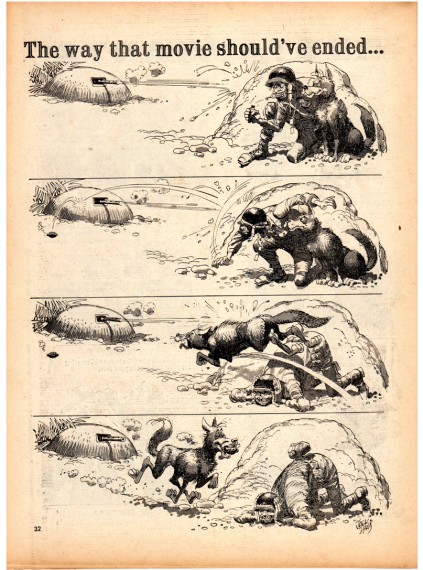 9
A single page (Kurtzman type) gag.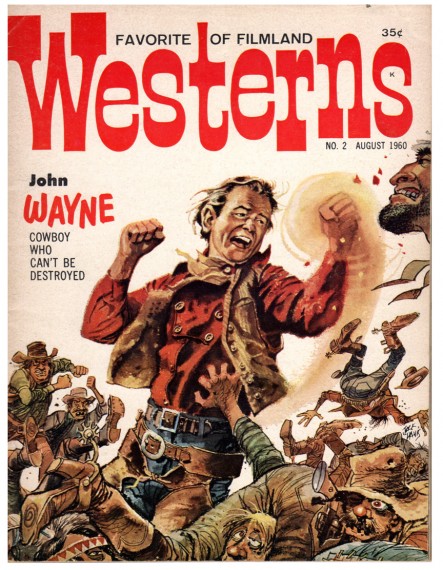 10
This western magazine was published by Jim Warren
who also published Harvey Kurtzman's "Help!" Magazine.
It was rumored that Harvey was also the editor of this book,
I don't know about that.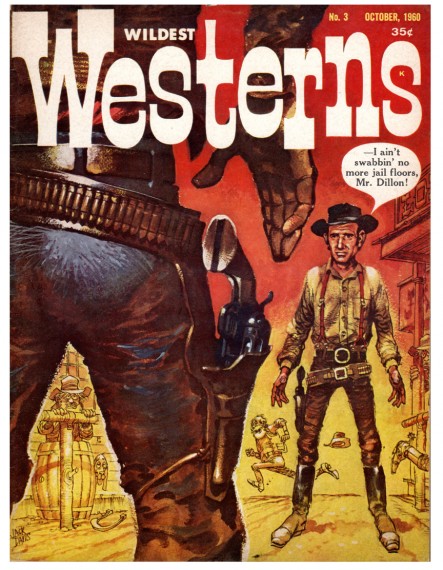 11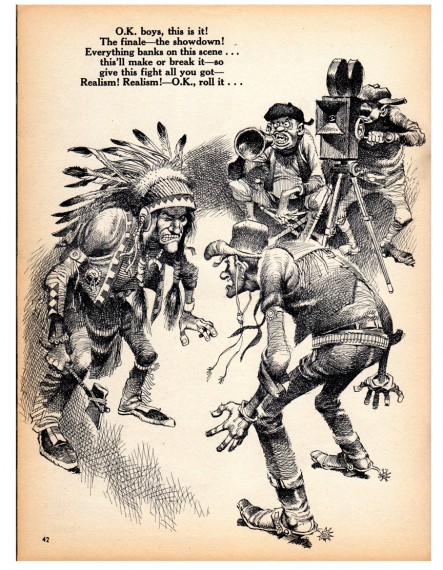 12
A 3 page gag from "Wildest Westerns".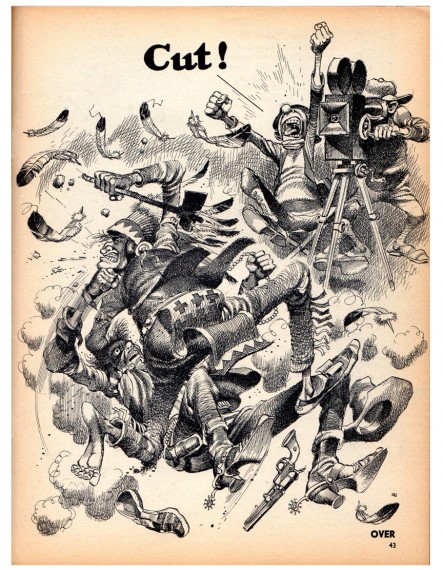 13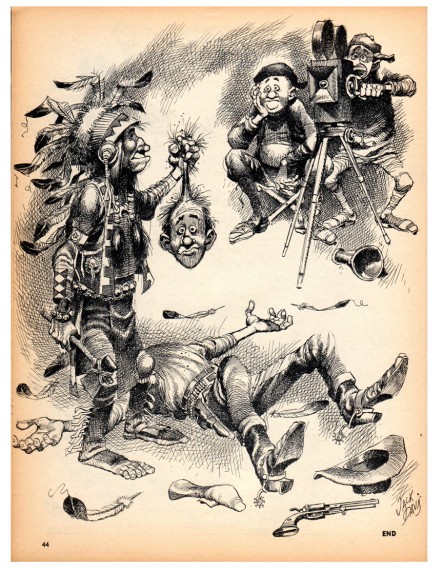 14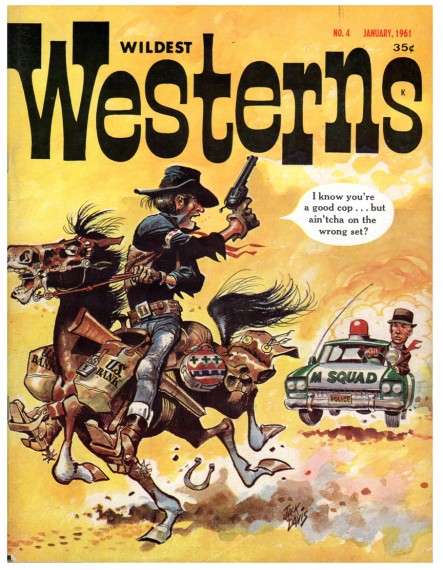 15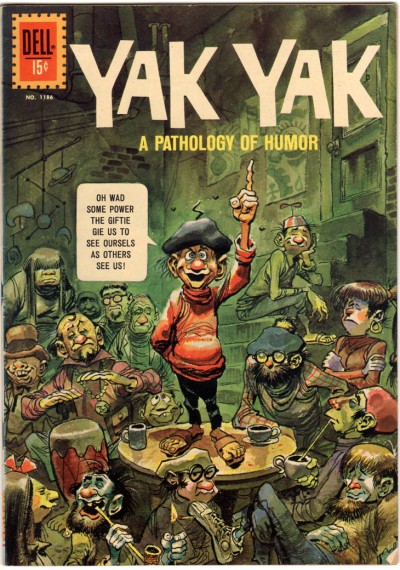 16
Believe it or not, Jack actually did a Dell Comic book.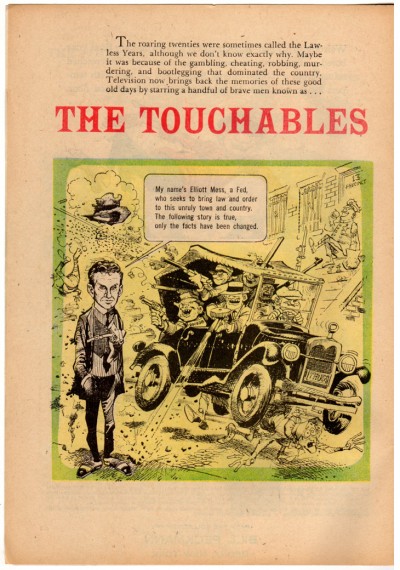 17
4 pages from "Yak Yak".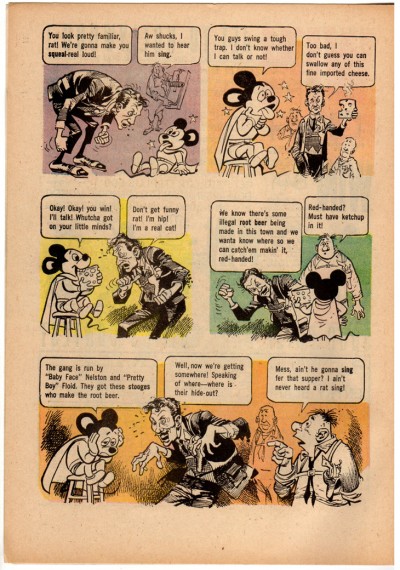 18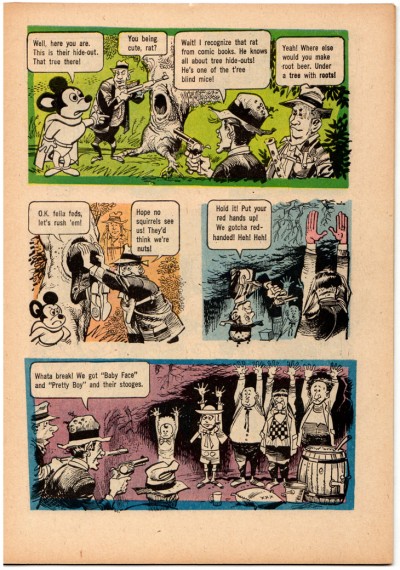 19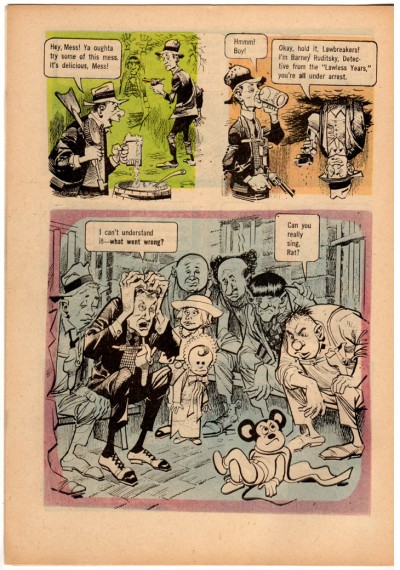 20
All the art was sent in the chronological order it was done.
4 Responses to "Early Jack Davis"
Leave a Reply