Photos &Steve Fisher 28 Aug 2011 07:21 am
But First the Hurricane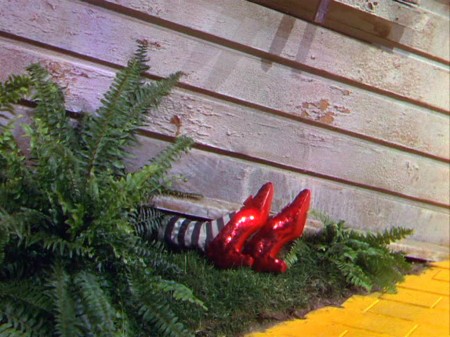 11am follow up: Just got the news from my superintendant who said there were no problems. No flood, no debris, no broken windows. All I have to do is put the books back and the rugs on the floor and we're back in business. Funny that this Hurricane wasn't as bad as the storm we had two weeks ago. We had 6 inches of rain from the hurricane and 2 inches from the storm, but the storm was incessantly heavy; the hurricane was on and off. It gave the sump pumps time to push whatever water out.
7am report: I've been inside all night Saturday and this morning, Sunday. The rain is beating loudly on the skylight. It comes in loud then soft waves. I assume the studio will reap the damage, but I won't call the superintendant down there until this afternoon. He'll tell me what's what. I assume I'll be mopping tomorrow.
We don't expect the subway back until midday tomorrow (if the subway lines haven't been flooded.) There'll be a lot of walking after this storm passes later today today and tomorrow.
I don't think it'll be too bad.
Regards to Tom Viola from whom I stole the Wiz of Oz gag. .

______________________
- Steve Fisher sent me the following shots of manhole covers he photographed in Greece and Naples. This also gives me a chance to post a recap of my post from August 2007. Thanks to Steve for the pictures of European edition manhole covers.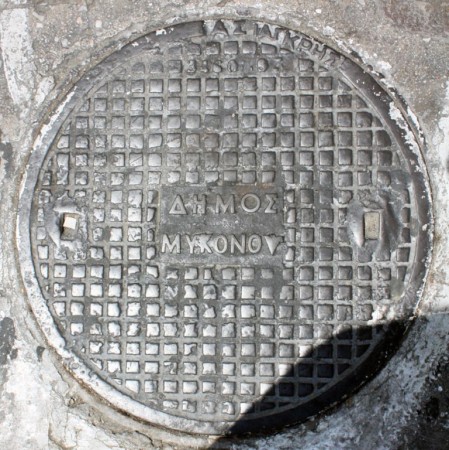 1
from Mykonos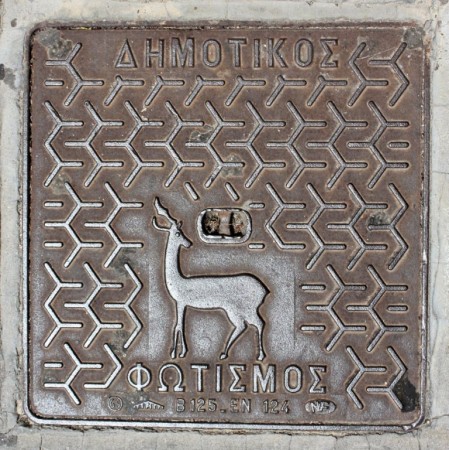 2
from Rhodes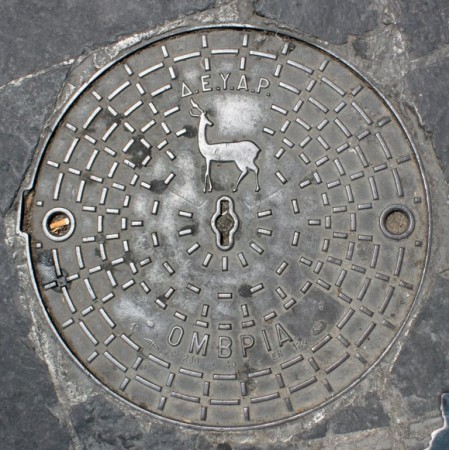 3
from Rhodes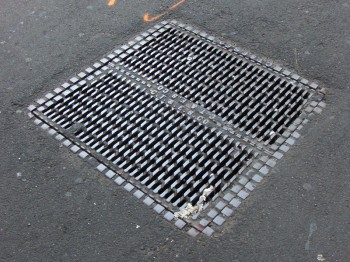 – When I was in the sixth grade, I had an extra-ordinary teacher who left me with a lot of memories. One of them was his reading of Edgar Allan Poe's short story The Casque of Amontillado, which chilled us all to the bone as we sat in those little student desks absorbed and thrilled and forevermore fans of Poe.
Another memory was his asking us all if we knew why manhole covers were round. After a number of stupid guesses, we were told the reason – any other shape would allow the covers to fall into the hole. If they were squared or triangular, they could be maneuvered onto their side until they fell in. Round objects wouldn't fall.
He also told us that manhole covers in NYC were like snowflakes – no two were alike. This I found hard to believe until I started looking. He was right; they were all different in design. Markedly different in design. I looked for years and thumbed my way through many books admiring the designs I found.
Times have changed. Now they come in only a couple of designs.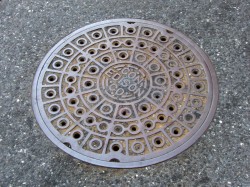 _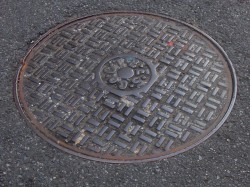 Con Edison is now the primary user for manhole covers, and they seem, these days, to have boiled down to four basic designs. See the two above and the two below.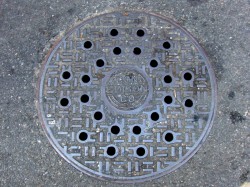 _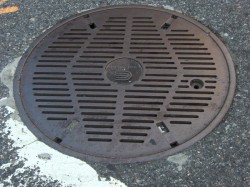 (Click any image to enlarge.)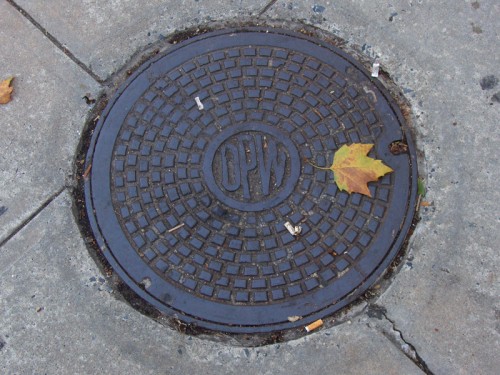 The Department of Public Works features this handy little design. I like its simplicity very much. the color also makes it unique.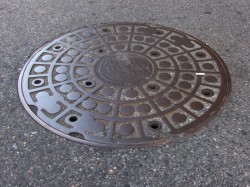 _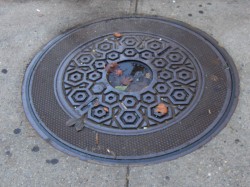 Above left you can see an older model that is wearing down. Parts of the design are blending into other parts almost making a new shape. Above right you see an interesting model. There's a cover within a cover. The smaller model seems to fit within the larger model, and both can be pulled out. Very interesting. There were three or four of these in the same area around 23rd Street.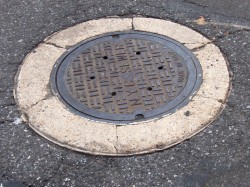 _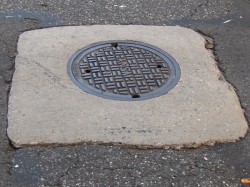 These manhole covers have been fitted into what were obviously larger spaces.
The concrete circle, above left, fills in for an earlier, larger model manhole cover.
Above right, you see a round cover in what was once a square hole.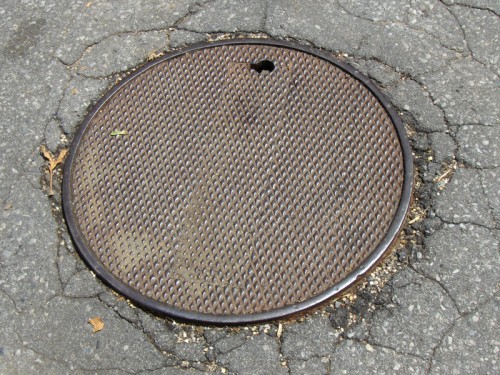 The busy minimalism of this design works very well with the cracked asphalt around it.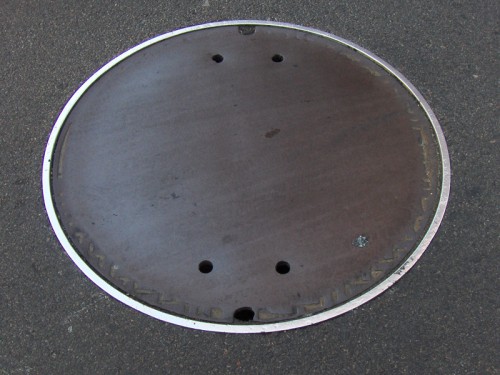 Here we have an interesting model. No design. I guess some would say that that's
a design in its own right.
If you look on line, you'll find a lot of information and photos of manhole covers. It's amazing how big an industry is manhole cover watching. There are many books on the subject, many websites and lots of photographers who specialize in it. I have to direct you to one Roland Muhler. His work is stunning. I've posted three of his NYC photos just below. He has many international manhole covers on his site.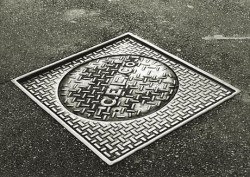 Another site which gives a lot of attention to manhole covers is Manhole Covers etc. The site is subtitled: "I've been looking down so long, I don't know which way looks up." Here you'll find some history, links and photos from across the US as well as around the world.
Through this site I found a Russian site called Sewers of the World, Unite. There's plenty of information and links here as well as some excellent photos. The images below are Russian designs from this site.

On the site, the history of sanitary sewers, I found this document (pictured to the right)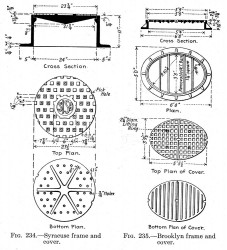 which gives a good view of a plan for some manhole covers. One cover is designed for Syracuse and another for Brooklyn.
I also learned in my small amount of research that most of the covers done for NY's manholes are made in India. I imagine the shipping charges would be enormous.
I presume that the manhole covers are now made of steel whereas they originally must have been molded of iron (and which would have broken when dropped.) I also learned that the sewers once had a hard glass built into the sidewalk openings so that light could enter. Pre electricity must have made working below ground difficult.
I should say more difficult. It's not a job I'd like.
4 Responses to "European Manhole Covers + recap"
Leave a Reply