Bill Peckmann &Illustration 22 Sep 2011 07:01 am
- Bill Peckmann sent me the following article about Jack Davis from Fanfare Magazine of Summer 1983. The article chronicles the record cover art of Jack Davis up to that year. As Bill wrote me, the B&W illustrations have a lot to be desired, however the material is so valuable that I've chosen to post it just the same. We have what we can get. There's a lot of information in the writing, and the images are not ideal but certainly liveable; after all, it is Jack Davis. I hope you agree.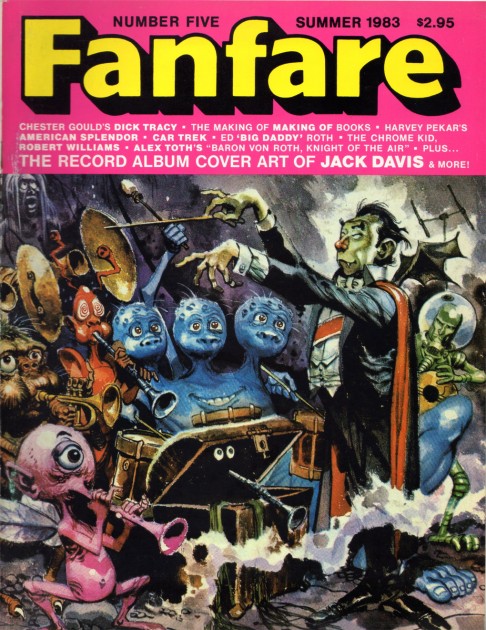 1
Front cover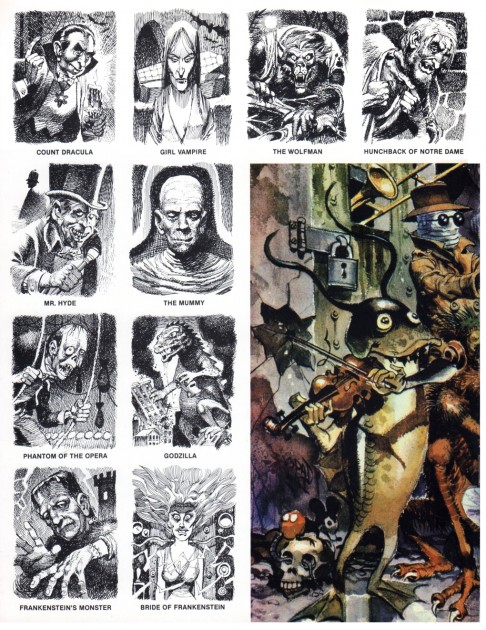 2
Back of wrap-around cover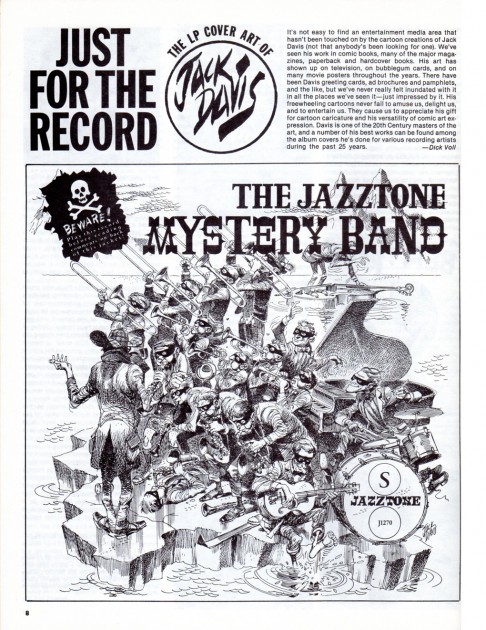 3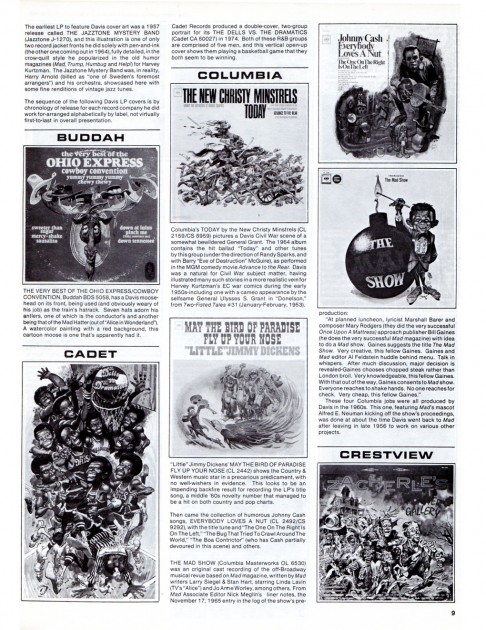 4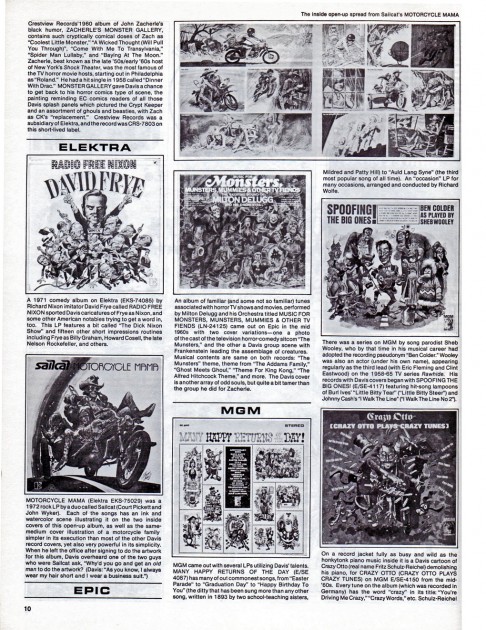 5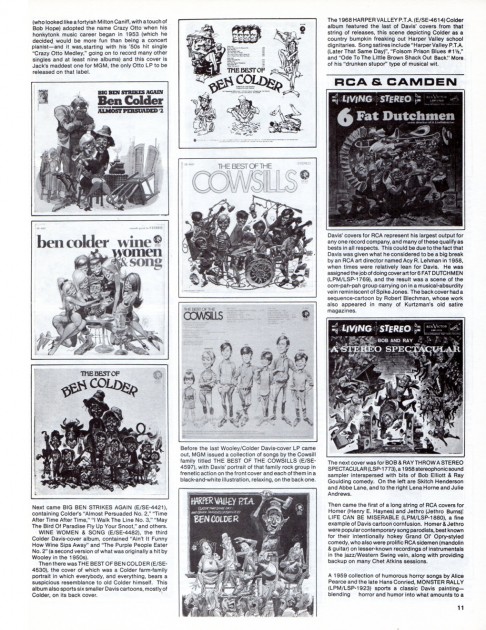 6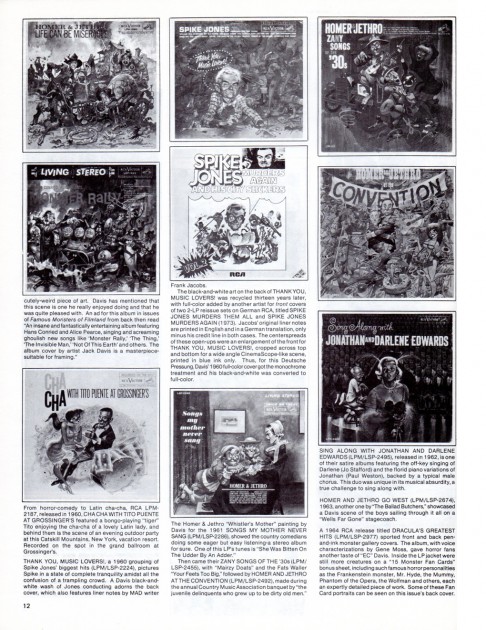 7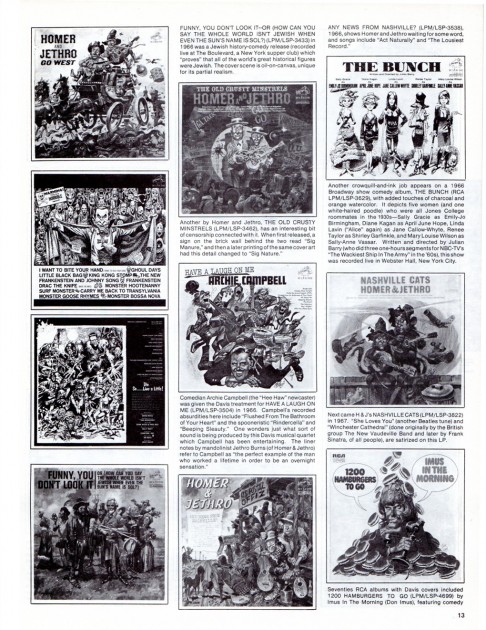 8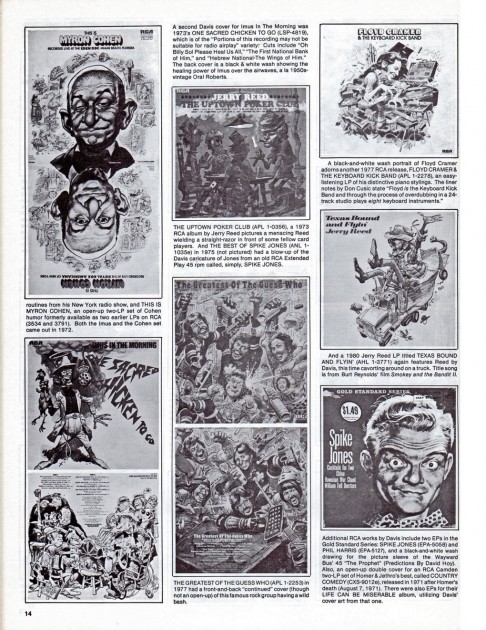 9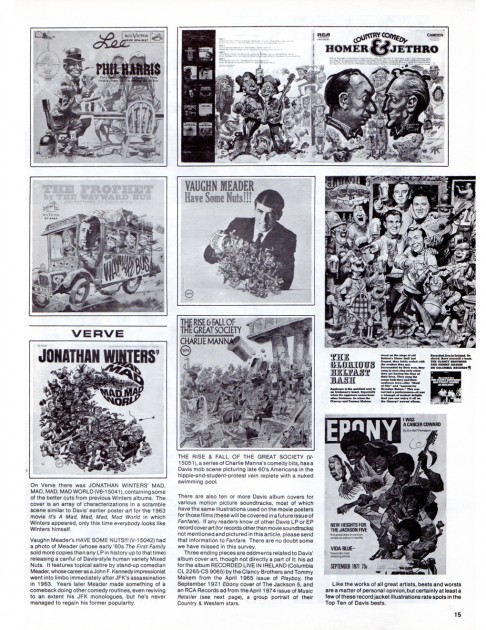 10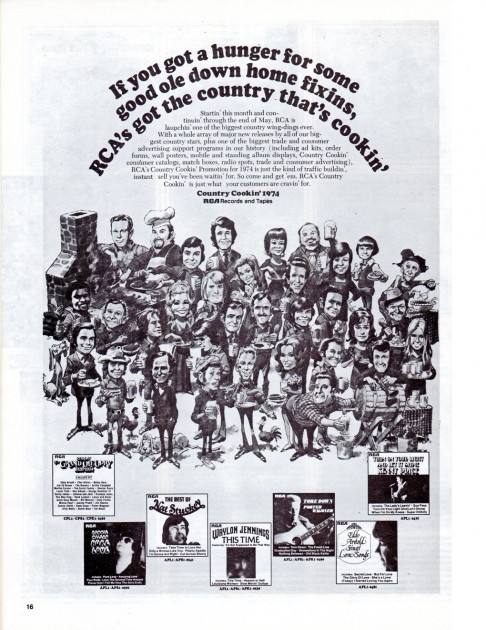 11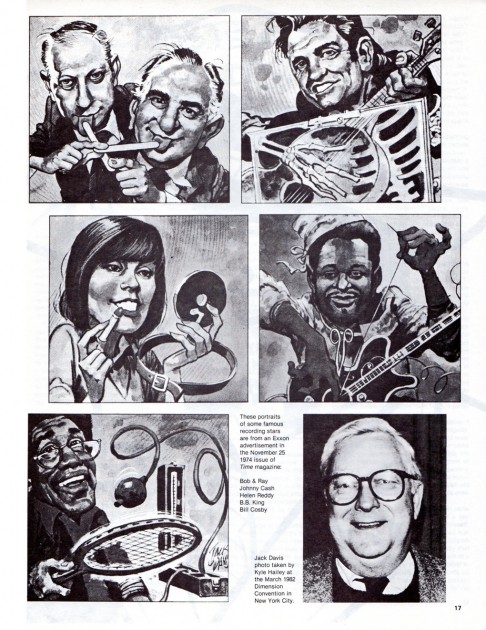 12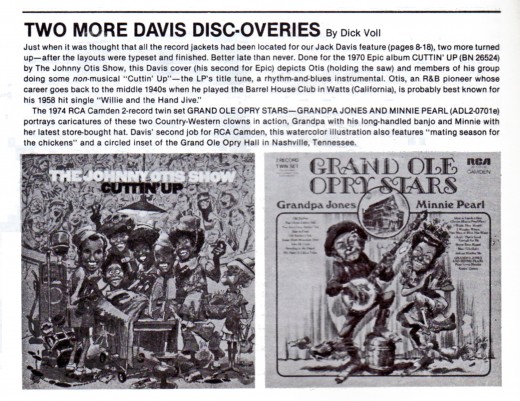 Many thanks to
Bill Peckmann
for scanning and sending and sharing.
One Response to "Jack Davis' Fanfare Magazine"
on 22 Sep 2011 at 2:08 pm 1.Eric Noble said …

I love these illustrations! If only the resolution of the images were better. Blasted magazine. BTW, Jack Davis was spectacular with color. That monster album cover on the magazine has a great use of watercolors.
Leave a Reply