Bill Peckmann &Comic Art &Illustration 21 Oct 2011 05:49 am
Before getting into today's post, I received some sad news last night. Hal Silvermintz, the designer and force in NY animation during the the 60s and 70s, passed away at his home in Florida. Hal was key to Stars and Stripes Productions Forever and Perpetual Motion Pictures. I'll have more about him in tomorrow's post, but I wanted to get the word out there.
__________________
.
- Today, we continue our focus on the collaboration between
Harvey Kurtzman
and
Jack Davis
. Individually, each is a brilliant artist, together , they create even more brilliant work.
Bill Peckmann
continues this series sending me some excellent examples; for that contribution I'm most grateful.
Bill also supplies the captions posted under the images.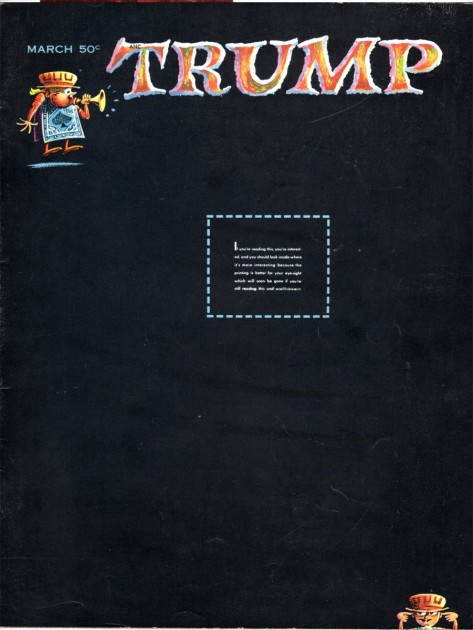 1
Even though this is not a number one issue, this second (and last) issue of
TRUMP magazine is a kind of a first. Harvey and Jack teamed up to do stories
in color for the first time in a slick magazine. Later on Jack did help Harvey in
the "assembly line" process of early LITTLE ANNIE FANNY stories in PLAYBOY.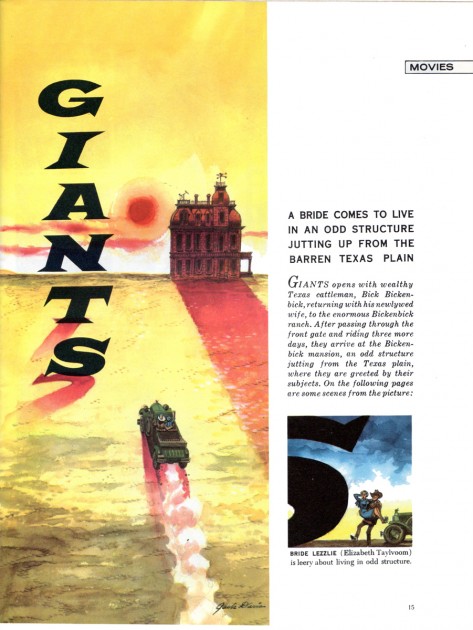 2
This spoof of the movie GIANT might be one of their best satires
because of the color.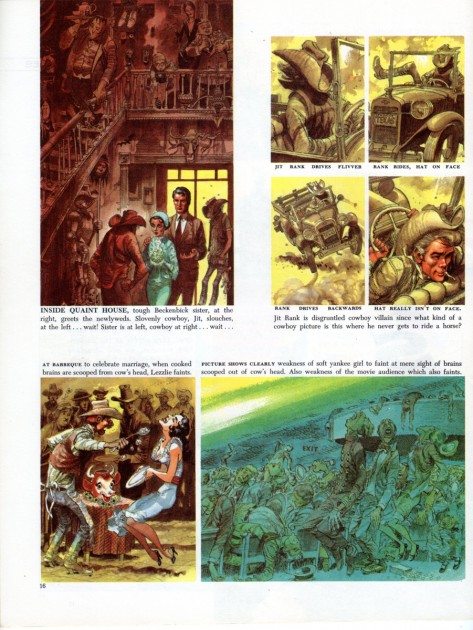 3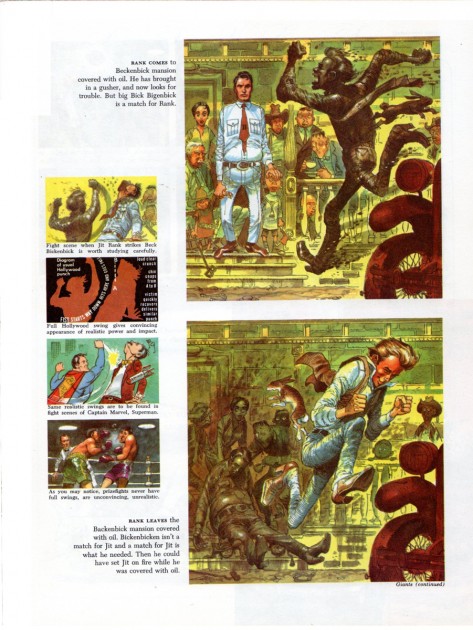 4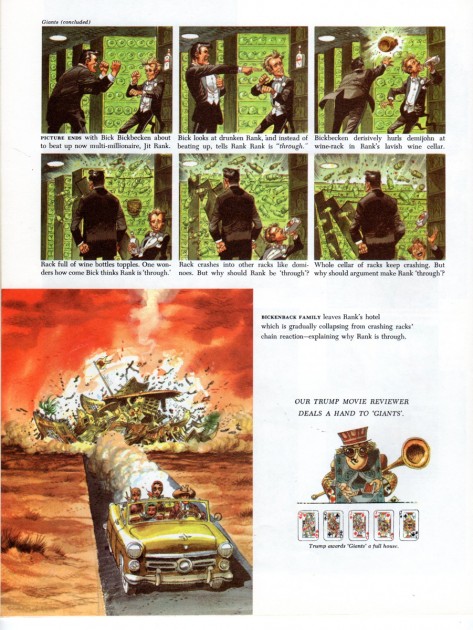 5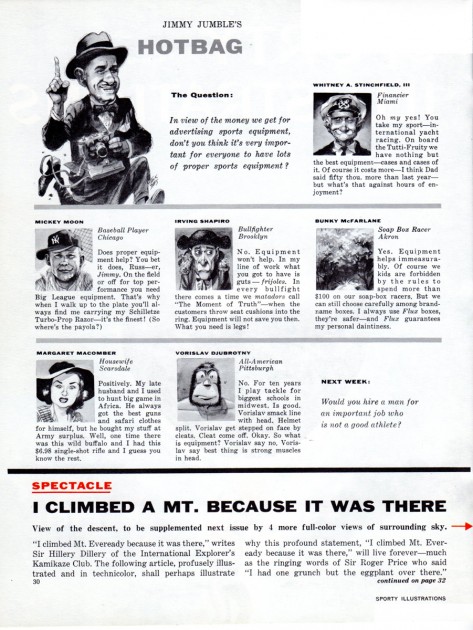 6
This feature in TRUMP # 2 was titled "Sporty Illustrations"
a send up of SPORTS ILLUSTRATED magazine,
Jack did four pages of this piece.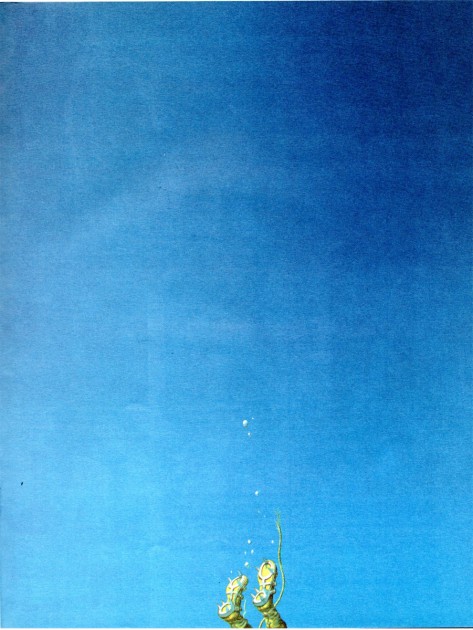 7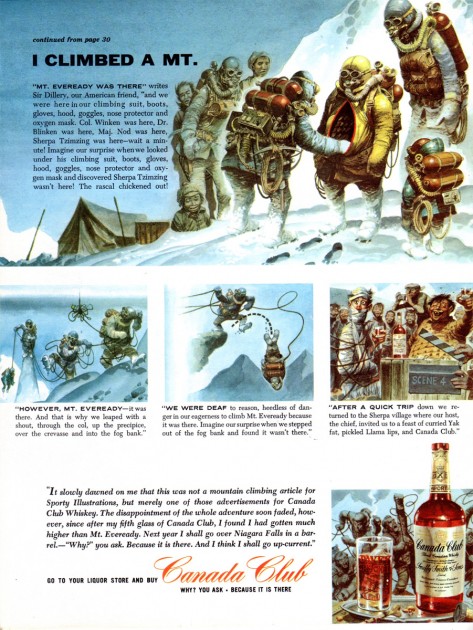 8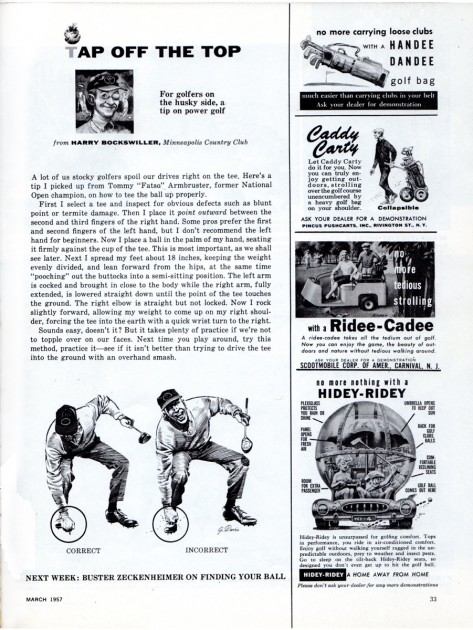 9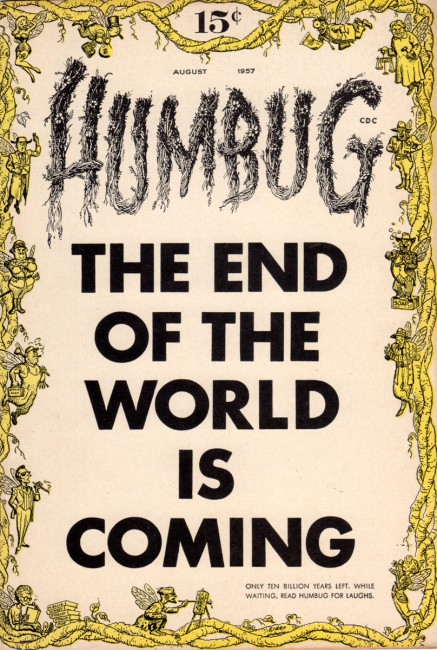 10
Here's is the cover of HUMBUG # 1.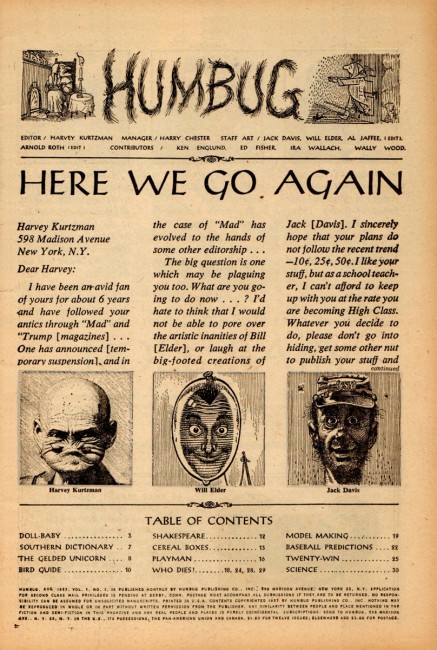 11

Harvey's new ventures usually include a personal "heartfelt" intro.
Since HUMBUG was self financed by himself and his crew, I thought
it would be appropriate to include these here.
The caricatures are the icing on the cake.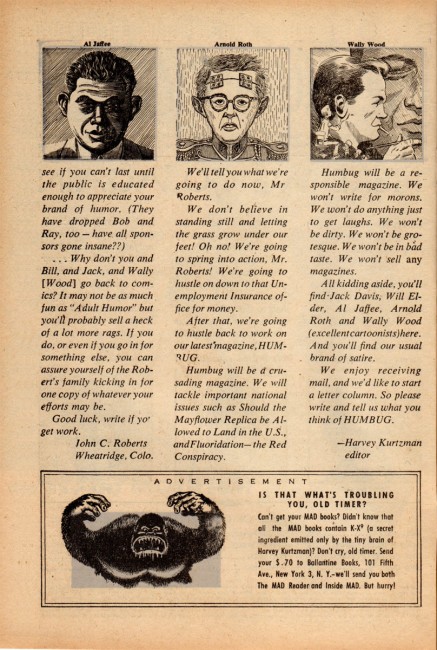 12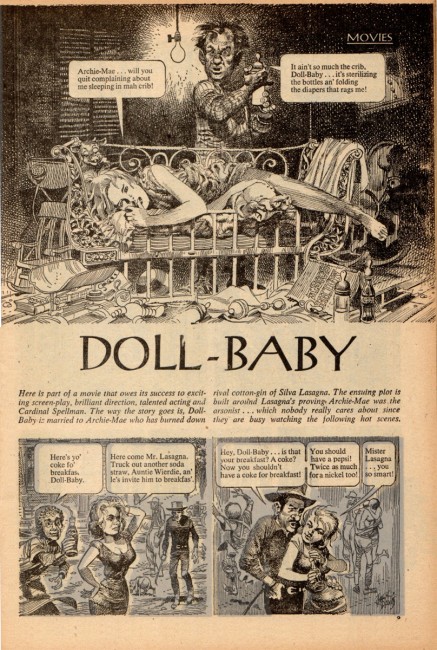 13
Elia Kazan's 1956 BABY DOLL gets the Harvey and Jack treatment.
Harvey has fun again with panel borders
like he did in the first MAD comic book story.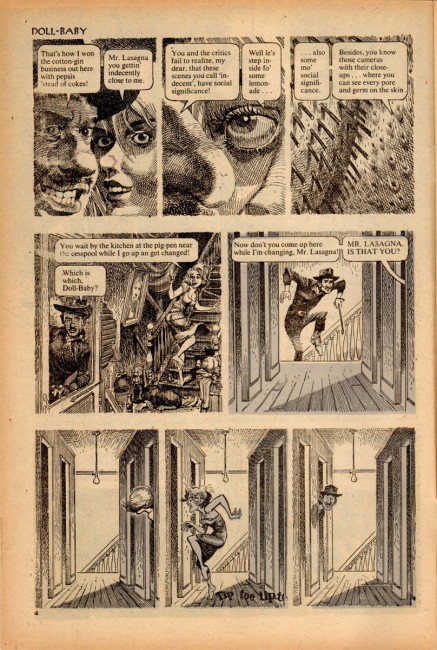 14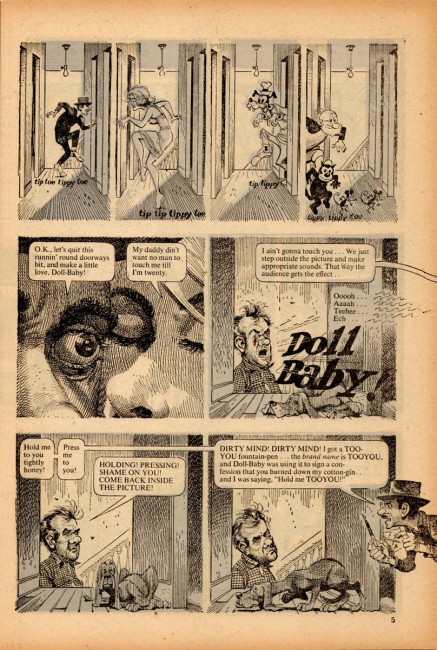 15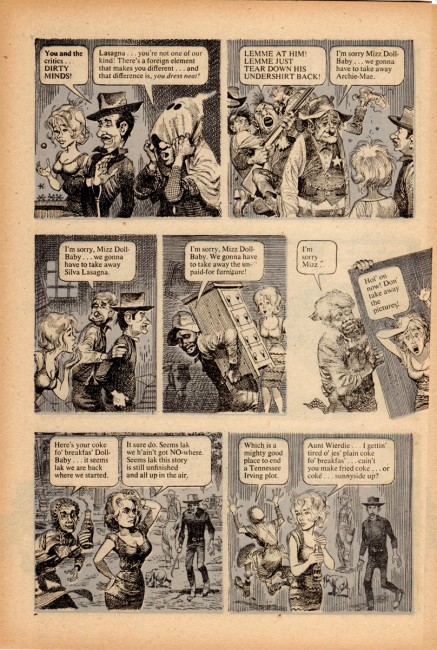 16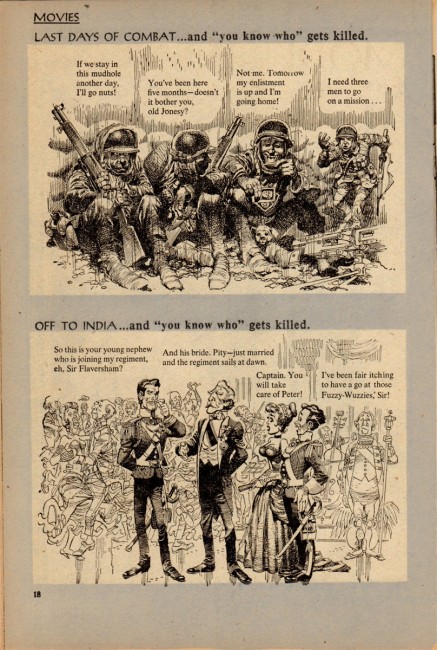 17
The next four pages contain some of Jack's finest pen work. Eye candy!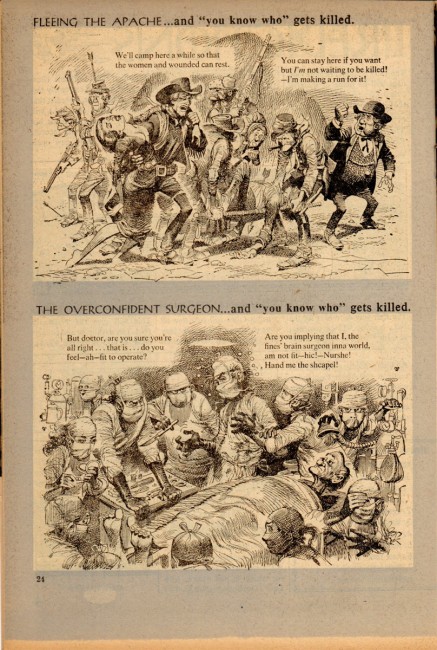 18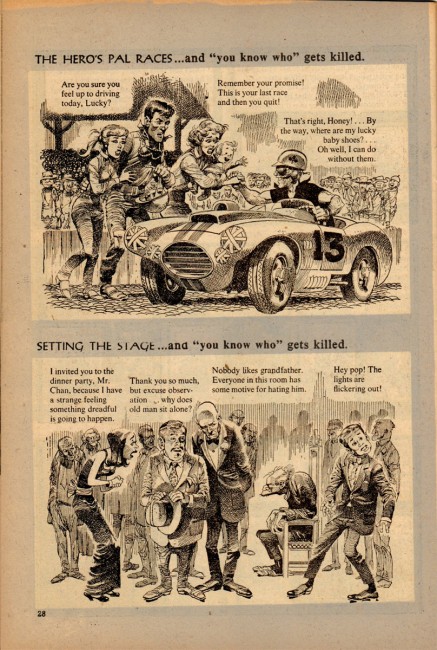 19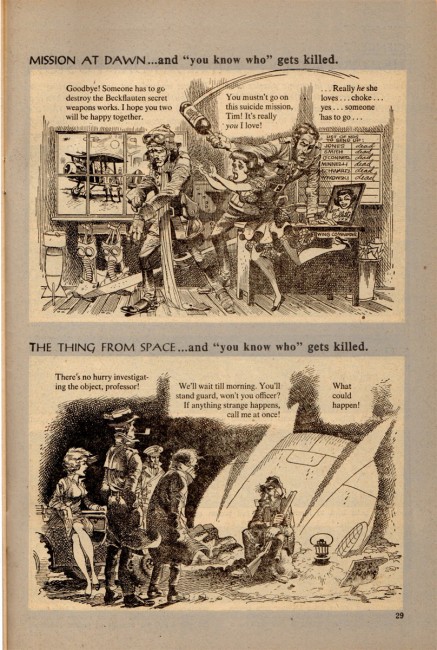 20
If anyone wants to see more of HUMBUG, the recent
beautifully crafted reprint book is available on Amazon.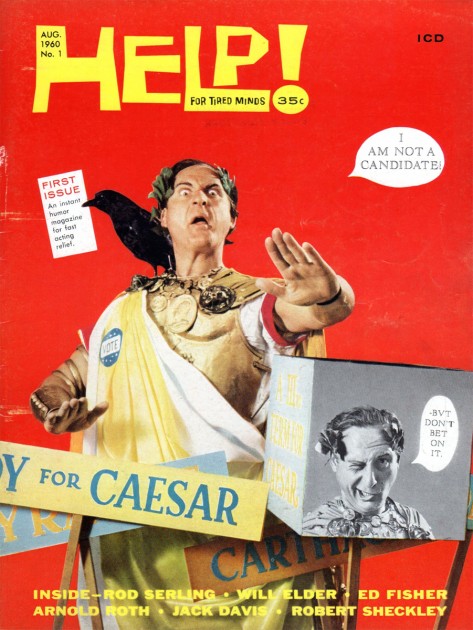 21
During the runs of early MAD, TRUMP and HUMBUG,
Sid Ceasar was to television what Harvey Kurtzman was to comic books.
Who better to put on the first issue of HELP!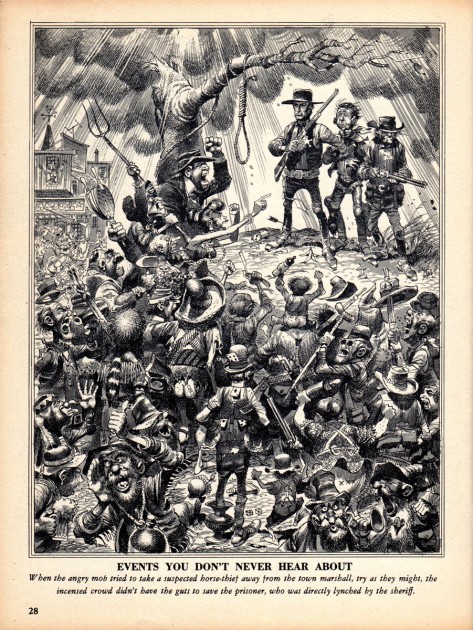 22
It's only one page but at least Harvey and Jack are still at it!
2 Responses to "Harvey and Jack – Part 3"
on 21 Oct 2011 at 6:48 am 1.tom hachtman said …

Harvey and Jack! Brilliant! Hilarious! Beautiful! Genius! thank you Bill and Mike.

on 23 Oct 2011 at 12:41 pm 2.Eddie Fitzgerald said …

Many, many thanks for these excerpts from Trump #2 and Humbug!

Some of the material isn't that strong, but it's beautifully executed. It makes you wonder if Kurtzman benefited from Gaines' oversight on Mad. Kurtzman was obviously the guiding genius on that project, but I'm beginning to suspect that even editors sometimes need editors.
Leave a Reply