Frame Grabs &Independent Animation 31 Oct 2011 06:59 am
- The Hill Farm is one of my favorite films. It was a school project for Mark Baker who burst on the animation scene with this first film. It ended up being the first of three Oscar nominations he'd receive. His second (The Village) and third (Jolly Roger) shorts were also nominated.
He has since formed his own commercial animation studio with Neville Astley, and they were ultimately joined by Phil Davies to form Astley, Baker, Davies. They are jointly responsible for three television series: Peppa Pig, The Big Knights and Ben and Holly's Little Kingdom.
The story of The Hill Farm takes place over three days and shows how the same landscape affects three different sets of people: farmers, campers and hunters. The graphics are beautifully designed and are obviously inspired by a period of Paul Klee's art. Julian Nott's score this film, and for all of Baker's shorts, is just excellent; it couldn't be better.
The DVD for The Hill Farm can be bought from AWN; it's packaged with "Gopher Broke" and Plympton's "Fan and the Flower".
Here are frame grabs from the first half of the film.
The Farmers: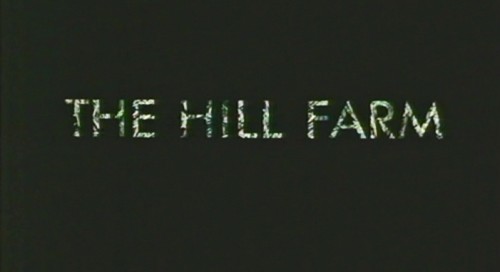 1
.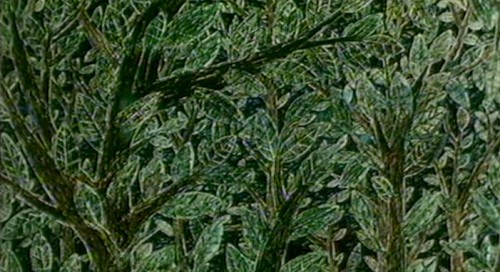 2
.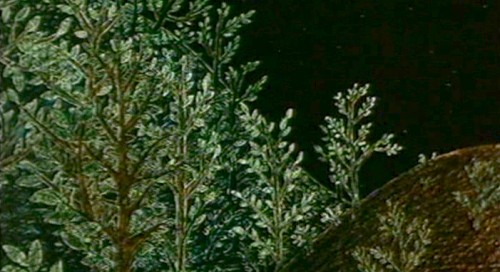 3
The film shows a remarkable sense of professionalism
and knowledge given that it was a student film.
.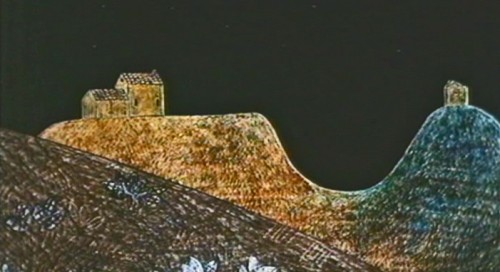 4
.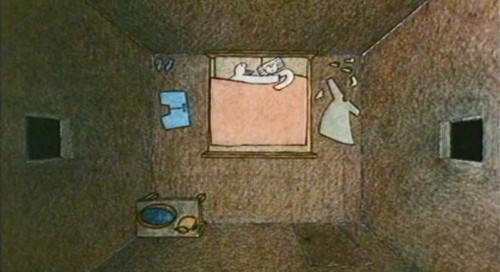 5
.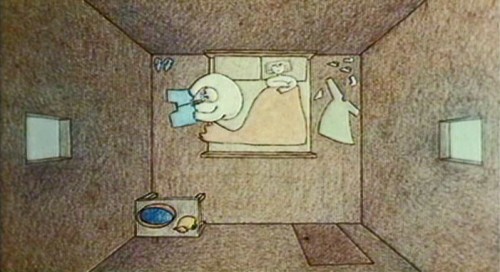 6
Time was taken to develop each character in the film.
.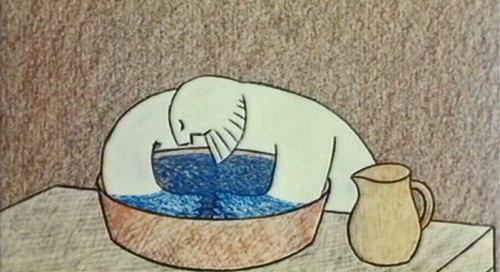 7
.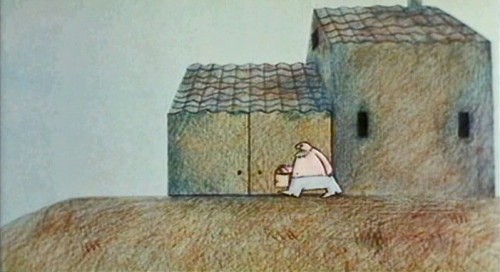 8
.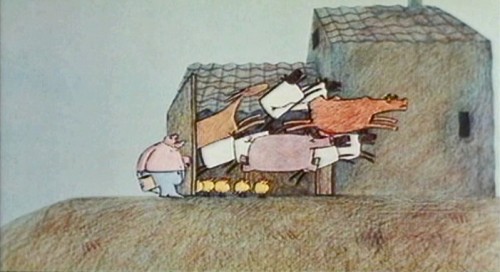 9
.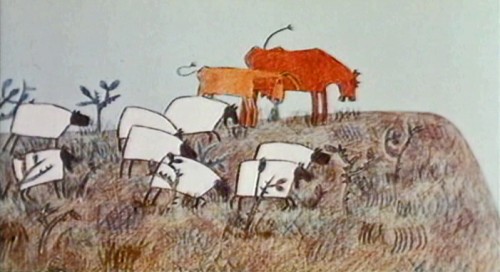 10
The animals also take on a character.
.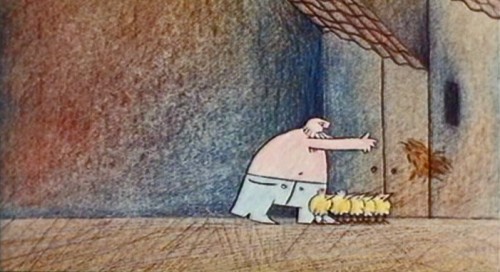 11
.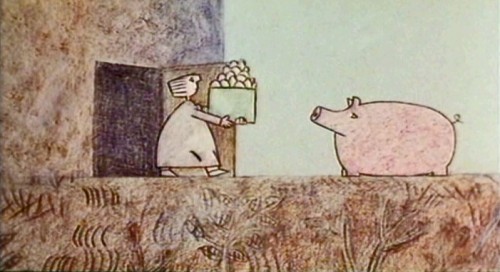 12
.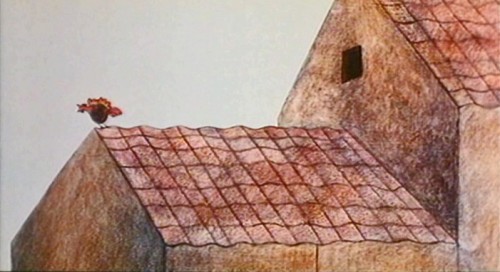 13
.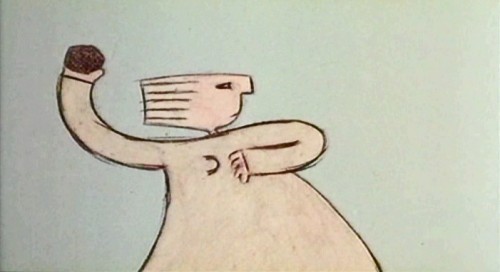 14
.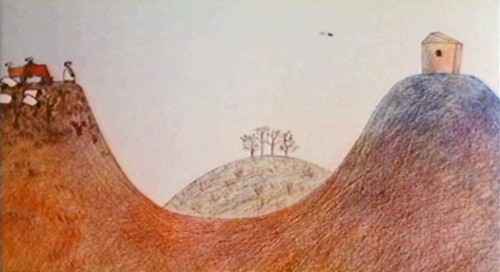 15
Mom wakes up Junior – or is it a farm hand?
.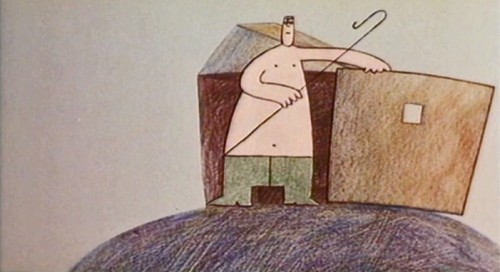 16
.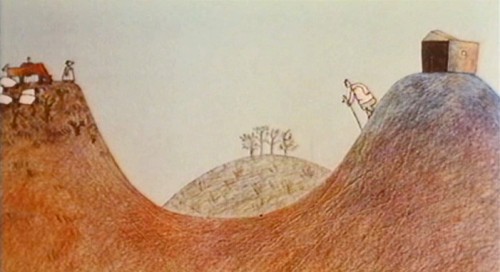 17
.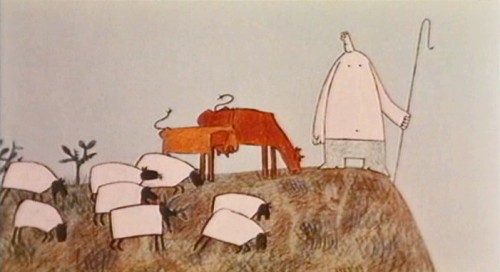 18
.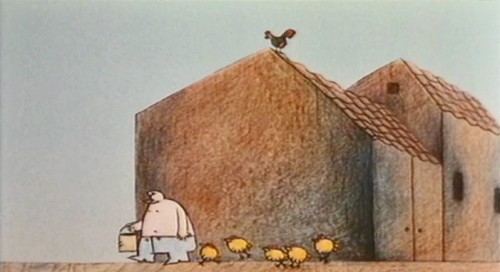 19
.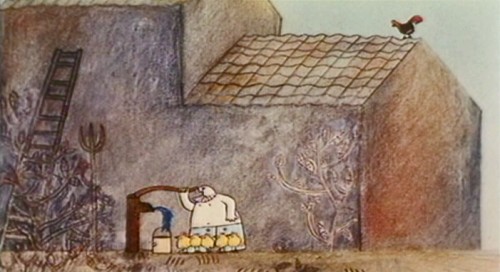 20
.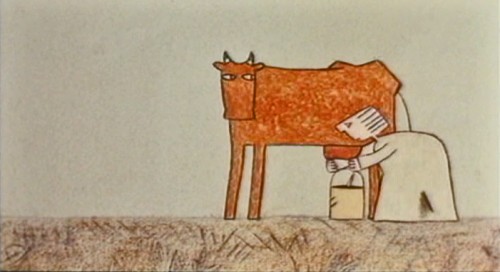 21
.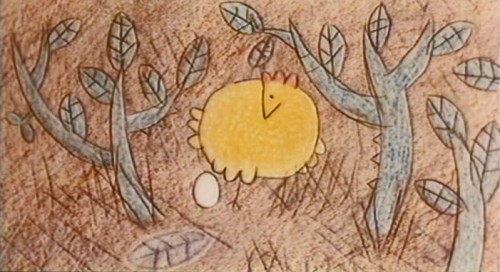 22
.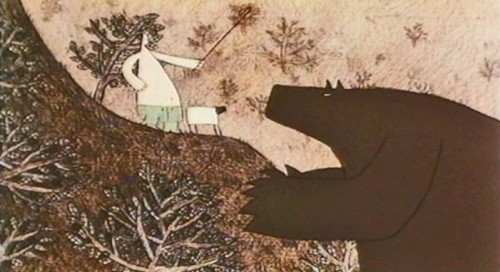 23
Junior seems to have some recurring relationship with the bear
who has threatened to eat the sheep.
.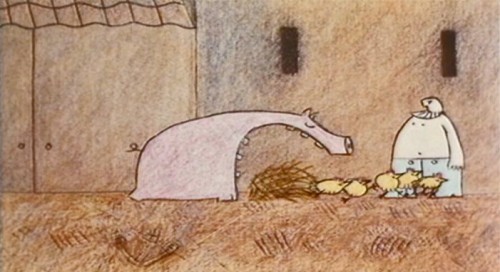 24
The pig has his character . . .
.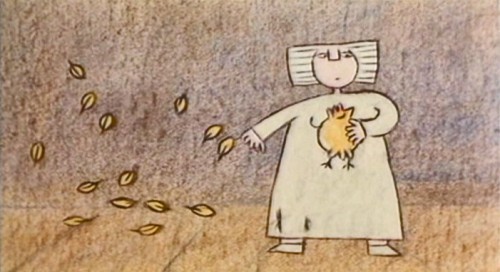 25
. . . while the funny and cute chickens are obviously meant for killing.
This gives meaning to all the animals on the farm – as is natural.
.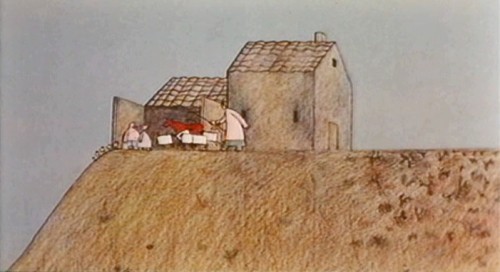 26
And they are the prime concern of the farmer.
.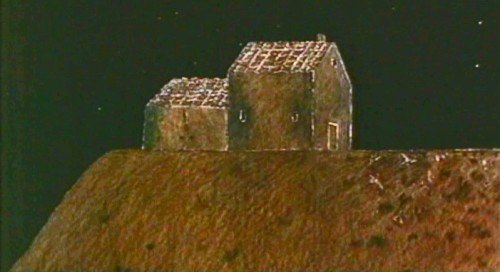 27
.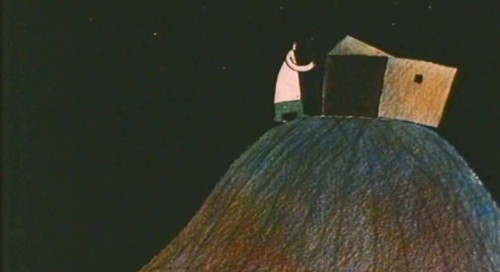 28
.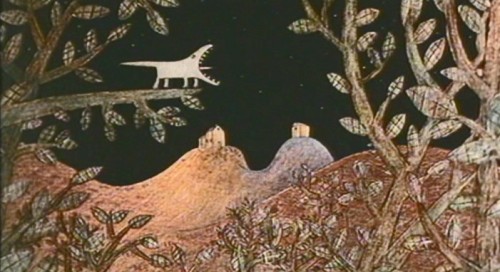 29
We are reminded that there are also animals in the wild
other than the threatening bear.
.
Here is a contrasty version on YouTube with some distortion in parts. Part1, Part 2
4 Responses to "The Hill Farm – 1"
Leave a Reply