Bill Peckmann &Comic Art &Illustration 25 Nov 2011 08:51 am
- Bill Peckmann sent the following collection of art by the incomparable Jack Davis. Many of these pieces are from the very early career of Mr. Davis. At this point, I'll let Bill take on the writing in his own words:
I came across the program guide for Jack's exhibition of work at the Society of Illustrators in 2002. It'll be 2 pages: The cover, a B&W illustration from Field and Stream magazine titled "The Hunters" and the second page which is a heartfelt intro by fellow MAD staffer Nick Meglin.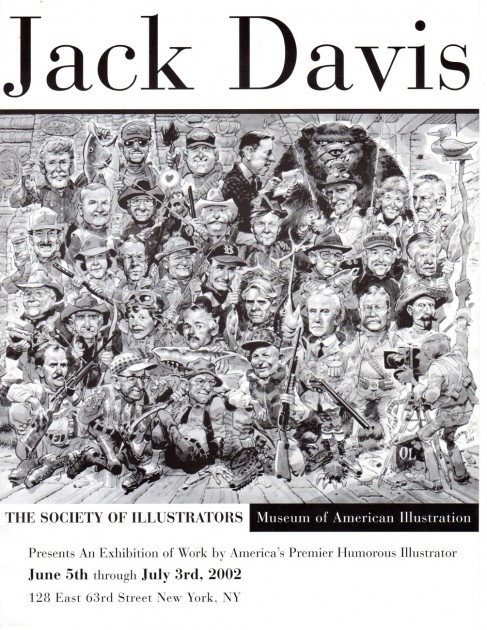 Program cover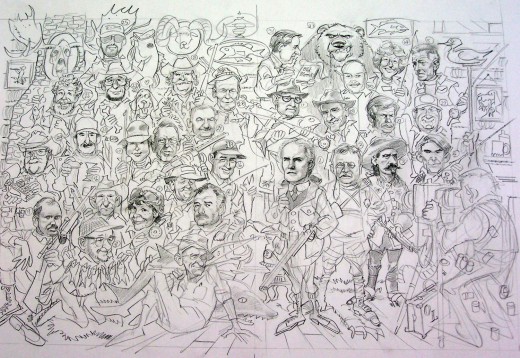 Here is a pencil drawing of the Society of Illustrators cover illustration,
"The Hunters," printed on the cover of the program, above.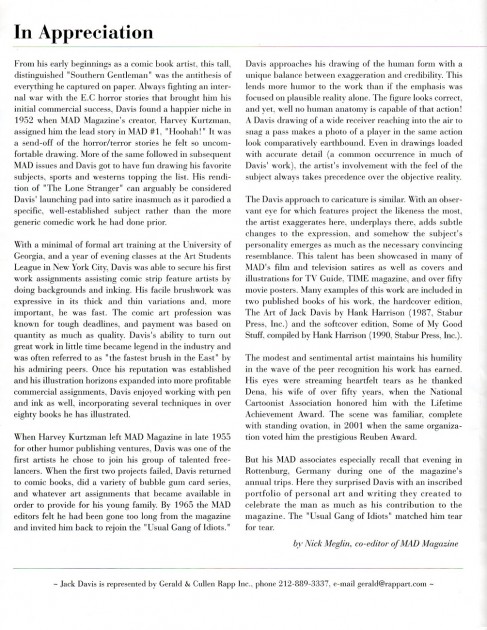 Intro by Ned Meglin
The rest of the Davis dinner will be images from the discs that Jack sent me. They are untitled and undated, ranging from the beginning of when he first put pen and brush to paper, up to recent endeavors. So, we'll just have to sit back and enjoy what's going to served up in front of us without rhyme or reason. I don't think anyone will have a problem with that. 99% of the art was new to me, as I hope it will be for the rest of his fans.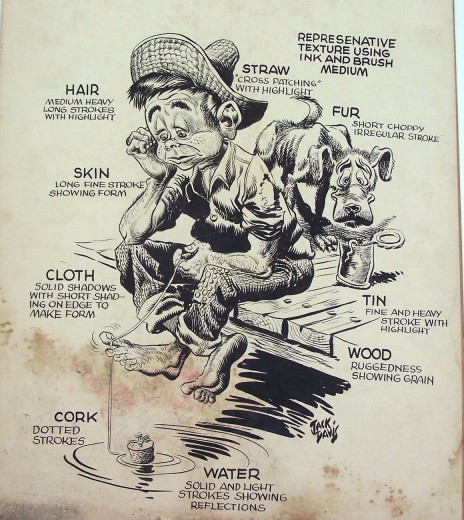 A very, very early piece, either an art school exercise
or a portfolio sample.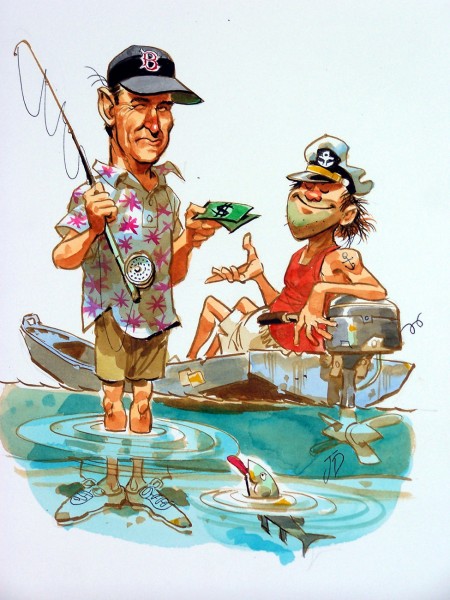 Another fishing theme but quite a few years later.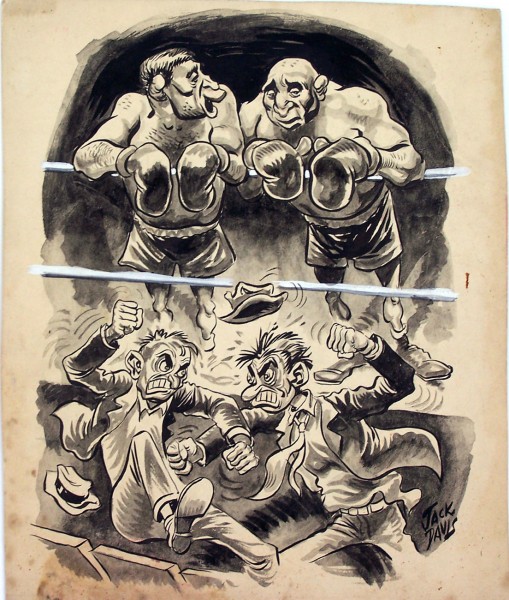 Another early piece.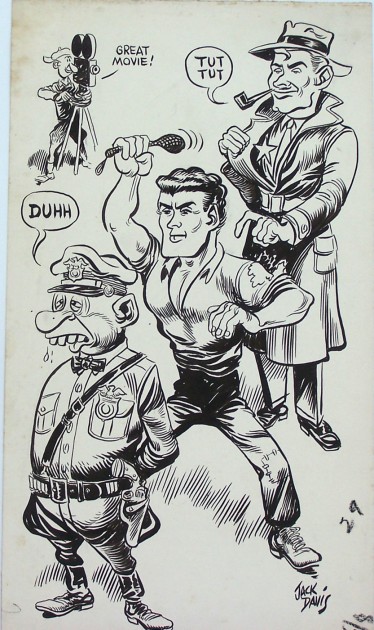 Another early fascinating piece.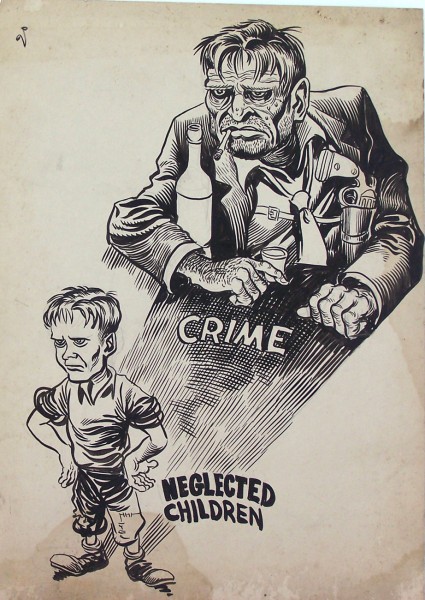 Here's another drawing done by very young, budding cartoonist
Jack Davis. I recently found out that Jack was and has always been
a big fan of illustrator, Albert Dorne. Interesting, because I believe
you can see Dorne's influence in these early pieces by Jack.


Abe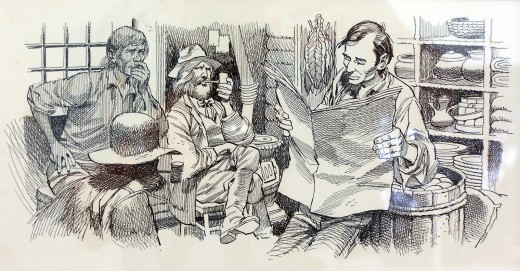 Abe with newspaper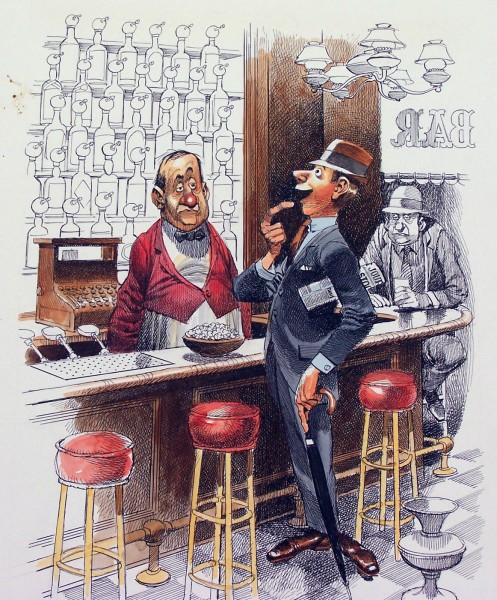 Bar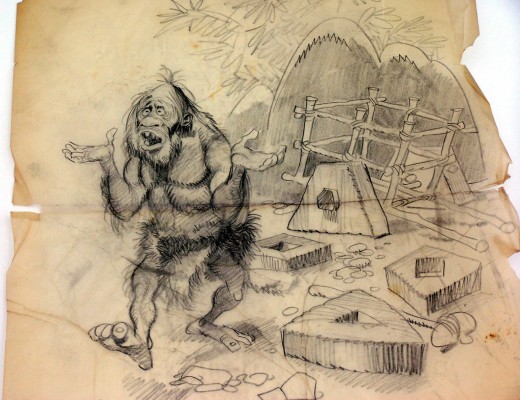 Caveman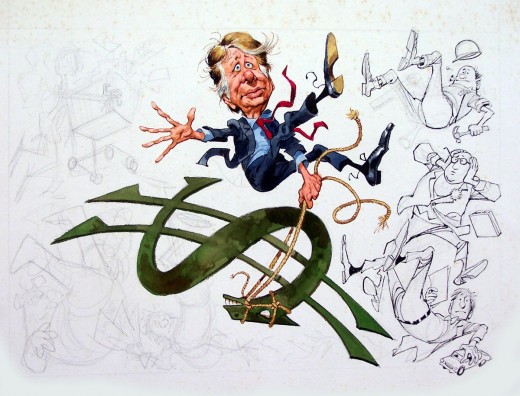 Carter and money
2 Responses to "Early Jack Davis"
on 25 Nov 2011 at 5:55 pm 1.The Gee said …

Thanks again for sharing Davis' art.

This seems like a silly thing to point to but obviously he tried a lot of different approaches throughout his career, slight or extreme stylistic variations.

To my eyes it sorta looks like the most consistent variable is how he drew his hands. In the big picture, mentioning that means next to nothing, I'm sure. But, in the samples here and some of the other ones he seemed to settle on a basic way of drawing hands.

In a way, that isn't too surprising. I'm sure he could draw hands any which way he wants to draw them, like the slightly hidden hand on the Abe Lincoln drawing. If you look at the one below it, there's the Davis hands again.

on 06 Dec 2011 at 9:35 am 2.Steve Delmonte said …

Superb! I especially like the caveman pencil as well as the bar drawing. Looking forward to seeing anything more that might pop up here! Thanks for doing this!
Leave a Reply