Books 22 Nov 2011 04:28 am
- In 2010, Pixar animator, Sanjay Patel had his book, Ramayana, Divine Loophole, published by Chronicle Books. This is a work of art, if ever there was one. There are more than 100 color illustrations mixed with B&W sketches and rough drawings in the book. The artwork is beautiful throughout the book illustrates the tale of the Rama's adventures in loving detail.
Now Mr. Patel has a new book, of sorts. The Big Poster Book of Hindu Deities features 12 color, poster-sized illustrations which can be taken out of the book and framed or left in bound form. They make up the body of this book/package.
Sanjay Patel is an animator and story artist working for PIXAR. He's been involved in films from A Bug's Life to Cars 2, including The Incredibles, Ratatouille, and Toy Story 2 and 3.
Patel's illustration style is quite original and forceful. A strong sense of design, the colors and nuances of the book are very delicate, and Chronicle Books has done a wonderful job of capturing these in the printing and layout.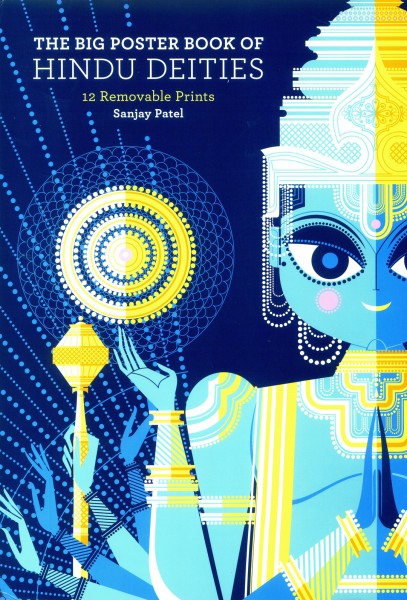 The outer cover is a sleeve which wraps around the bound envelope of a book.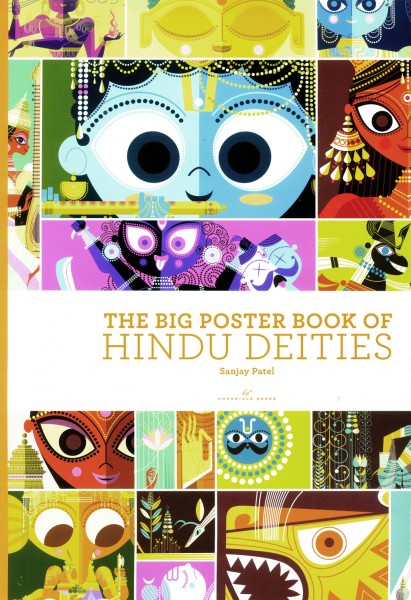 The cover of the actual book, within the enveloping binding
gives a hint of the posters held within the volume.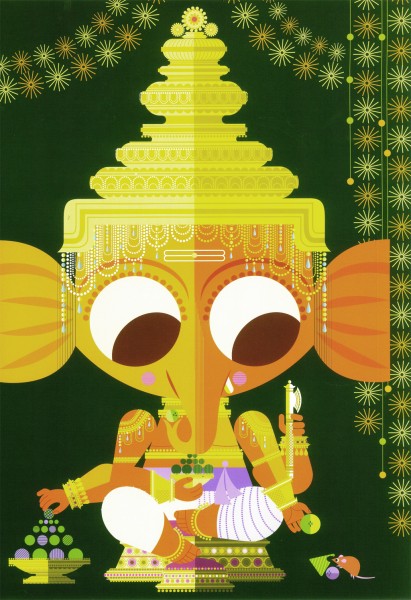 Each illustration can be removed from the book and framed as a poster.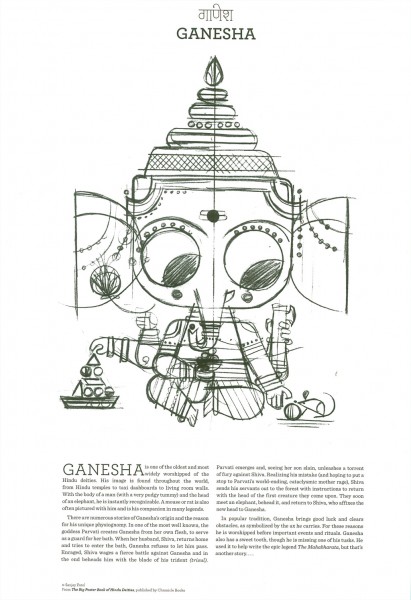 The back side of each page includes another sketched drawing
with a piece about the God/Goddess illustrated.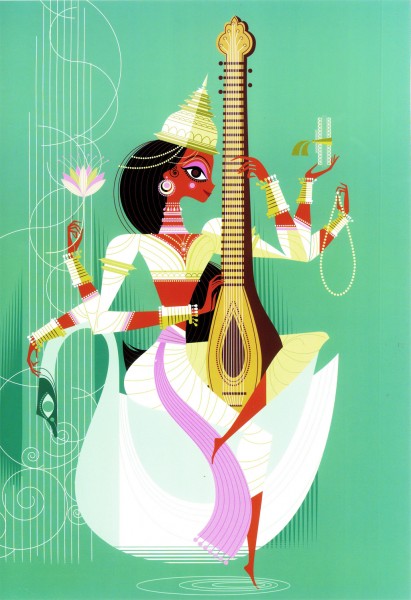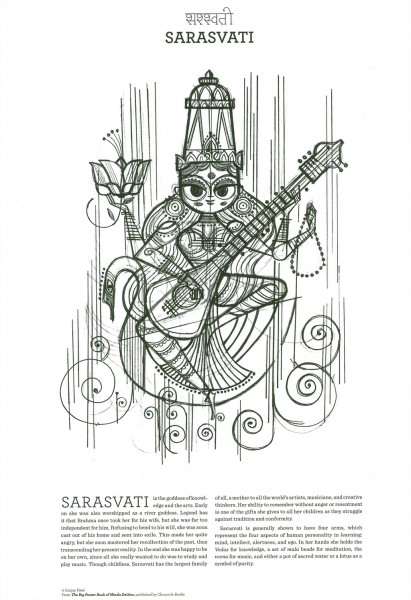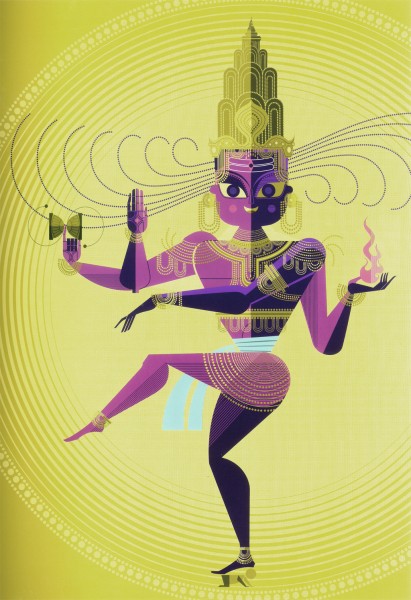 The printing of the illustrations is exceptional.
In scanning them, I had a difficult time trying to match the printing.
I did not succeed. The subtleties were too great for my scanner.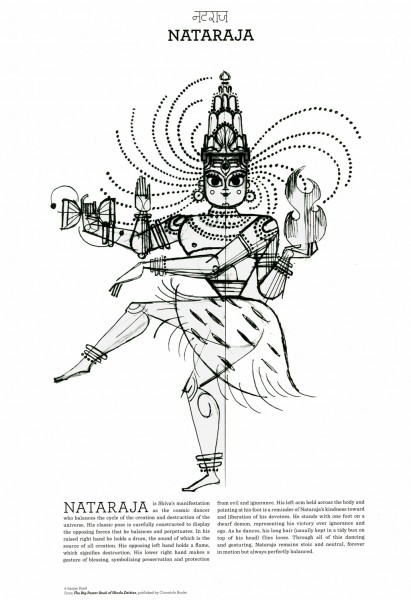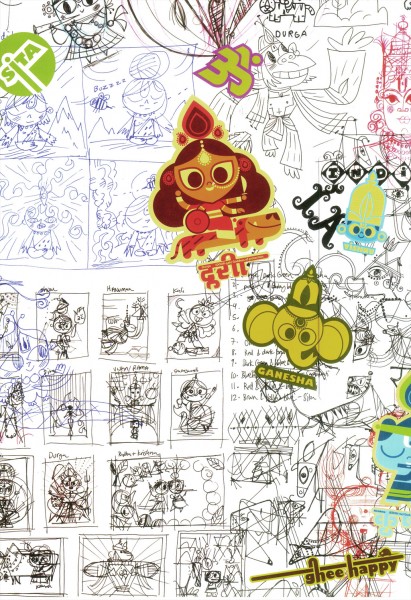 The inner cover of the bound book offers a look
at some preliminary sketches done for the tome.
The $25 book sells for $15.96 on Amazon and is quite large.
3 Responses to "Hindu Deities"
on 22 Nov 2011 at 9:02 am 1.Stephen Macquignon said …

I enjoy the use of color in his work

on 23 Nov 2011 at 2:00 pm 2.The Gee said …

It is gorgeous work. It was also an ambitious undertaking…for just one of those pieces. So, it is just mind-blowing to see so much of it.

Thanks for sharing these.

on 25 Nov 2011 at 8:30 pm 3.Matt J said …

Sanjay had a great little exhibition at Pixar this summer and currently the Asian Art Museum in SF have a whole room full of his designs. They commissioned him to do publicity posters too- his work is all over the city right now!
Leave a Reply