Books &Disney &Illustration &repeated posts 12 Jan 2012 06:45 am
Back in 2007, I posted this piece on Eyvind Earle's Peter Pan illustrations. I've combined the two parts and repost it here.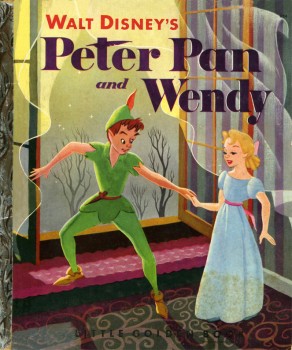 – I'm an Eyvind Earle fan. I have been ever since getting my hands on Bob Thomas' original version of The Art of Animation (1959), which promoted Sleeping Beauty and its artwork, and then going up to Radio City Music Hall to see the first theatrical run of the film.
After the Disney film, I saw Earle's Nativity film on the Tennessee Ernie Ford show and Paul Bunyan and other Disney shorts of the period made me more of a fan.
I got to meet the man thanks to Michael Barrier. We had one of the craziest interviews ever when we drove upstate to his house and sat in a somewhat darkening room as the afternoon dimmed and Earle continued to quietly answer the questions.
I loved that day, but I loved Earle's work even more. After posting Retta Scott's Golden Book of Cinderella, I realized that I had this book, Peter and Wendy, which is Earle's odd adaptation of Peter Pan. He's obviously in love with Cinemascope in that most of the book's illustrations are two-page spreads. Sort of wide screen proportions. This is unusual for a Little Golden Book.
The images look a bit like the backgrounds in Paul Bunyan, and the characters are not quite on model with the film. The printing, as with most of these books, is pretty dull. You know a lot has been lost in the transfer.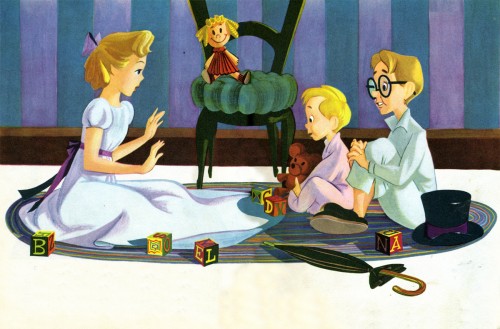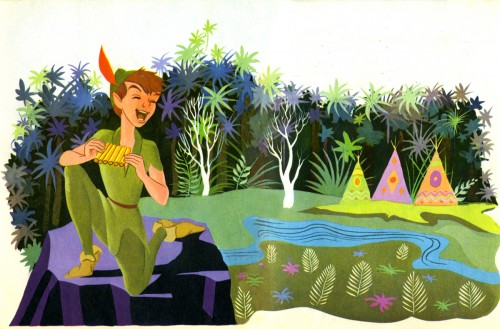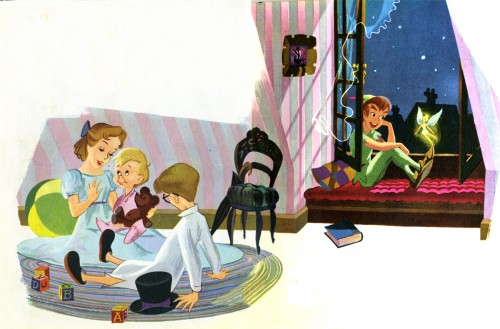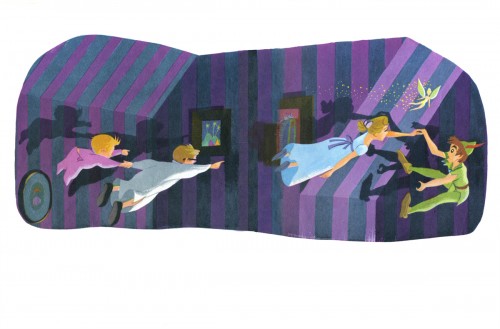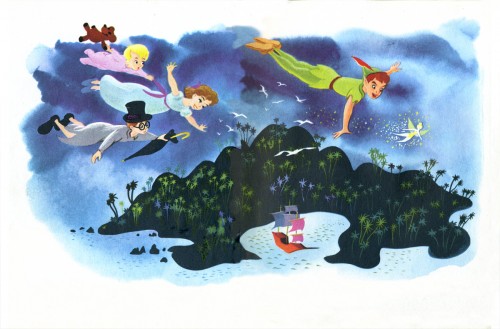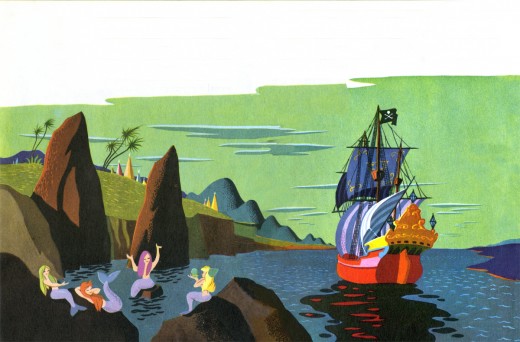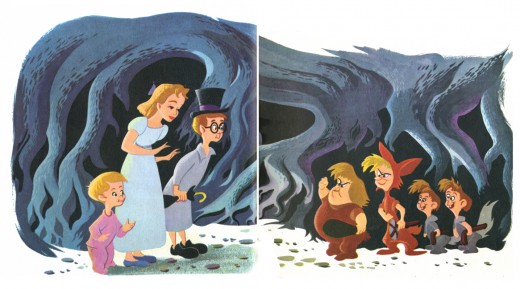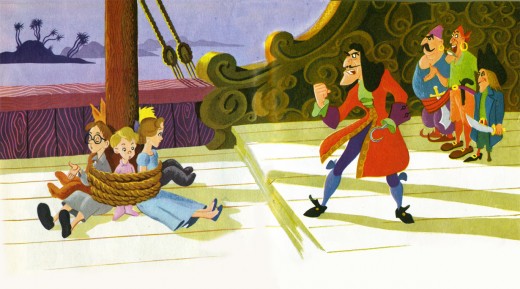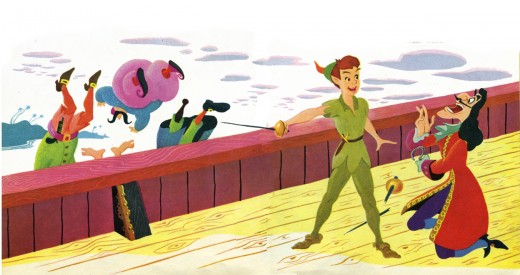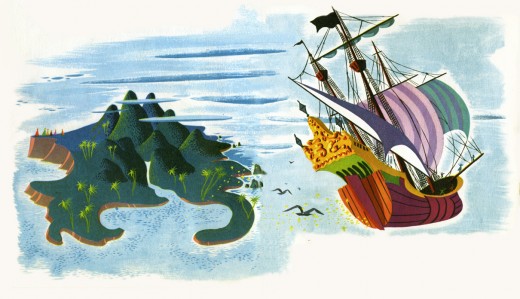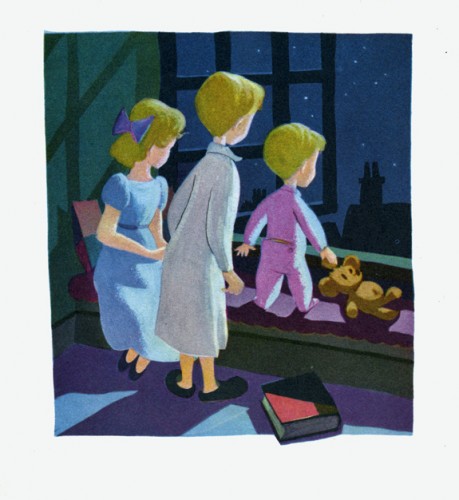 This last illustration is my favorite.
7 Responses to "Eyvind Earle – Peter and Wendy"
Leave a Reply