Books &Illustration 13 Dec 2011 07:05 am
- This past Saturday, hundreds of 20 and 30-somethings filled the streets of Manhattan dressed as Santa. Apparently they were somehow raising money for "Toys for Tots" by bar-hopping in the Santa uniform (many of them very makeshift). I don't know how it worked, though it felt a bit like the Christmas version of St. Patrick's Day (without the parade.) A lot of white guys inebriated.
Regardless. The proliferation of Santa's, however, reminded me of a Christmas card I did back in 1978. The card was picked up by Steven Heller and used in a book he edited called Artist's Christmas Cards. (I always thought it should have been called Illustrator's Christmas Cards, though I have to admit that I'd call two or three in the book "Artists".) There was no pay for it, but there was the enjoyment of having my card connected to some great company.
I thought it'd be interesting to post a few of the cards in the book. So here we have them: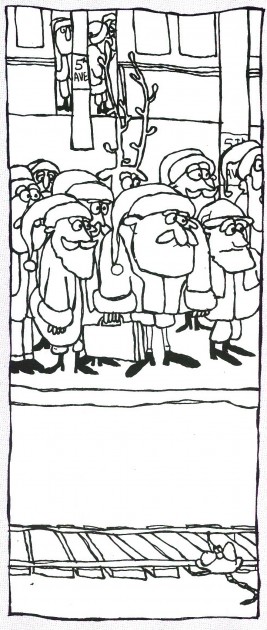 Here's MY card that reminded me
of Saturday's funfest.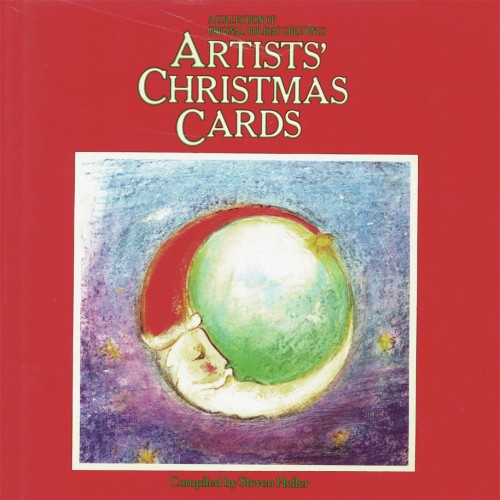 The original book's cover with a card by
Paul Degen gracing the red face of the book.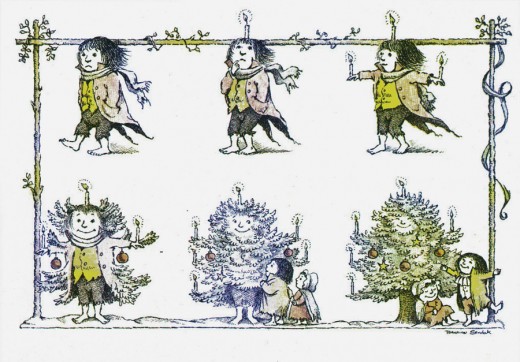 This MAURICE SENDAK card would later become the
animated opening to Simple Gifts, a show for which
I acted as Asst Director for R.O. Blechman in 1978.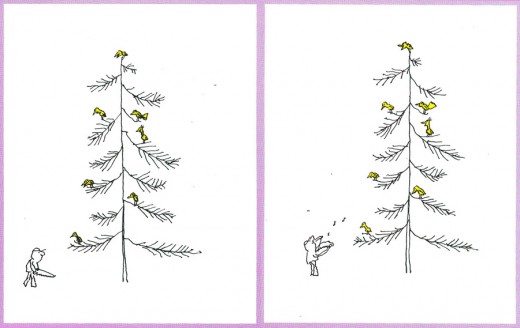 BLECHMAN's card, which he turned into an animated
I.D. spot for CBS – which has become very visible on the net.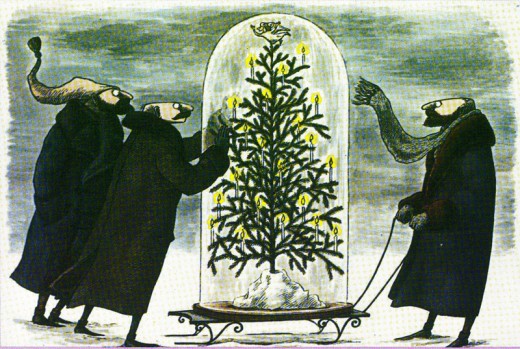 EDWARD GOREY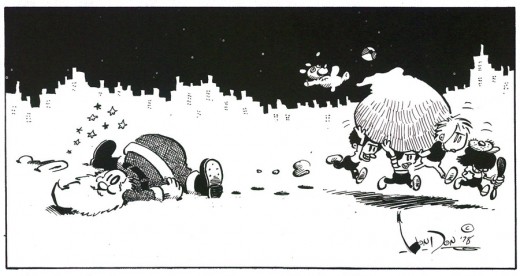 BOBBY LONDON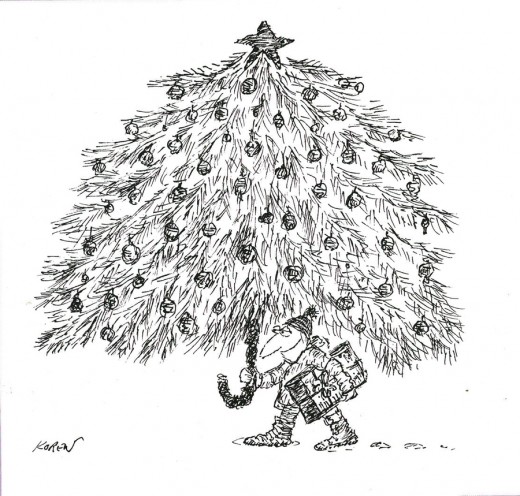 ED KOREN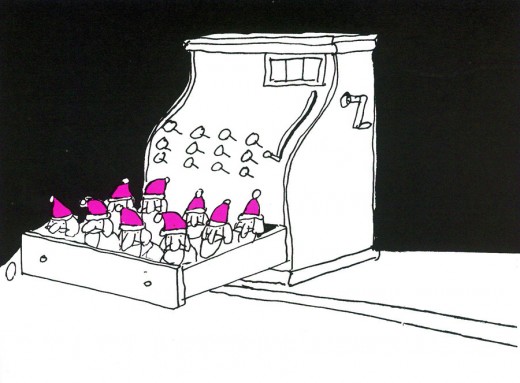 TOMI UNGERER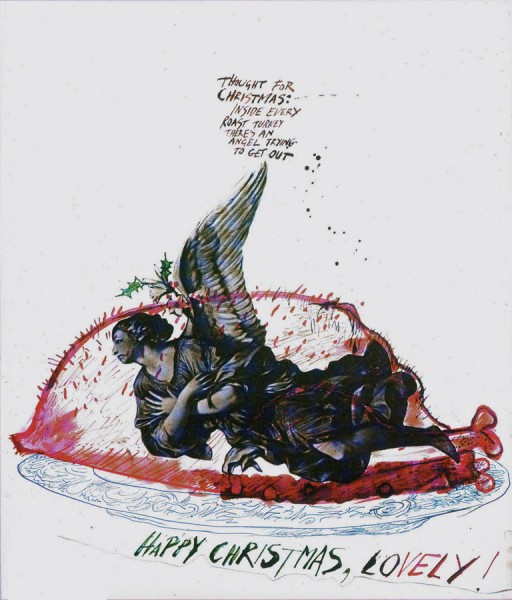 RALPH STEADMAN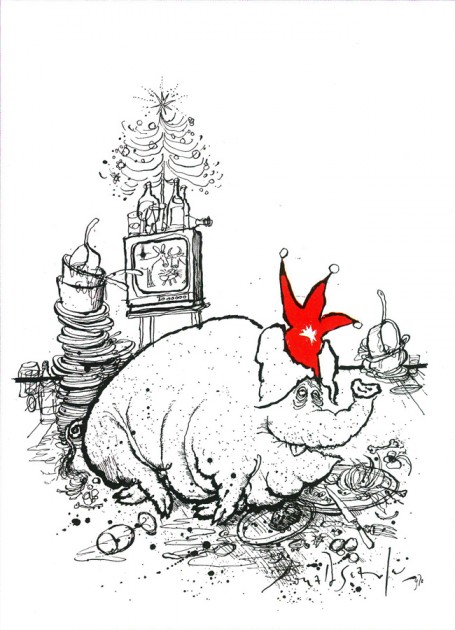 RONALD SEARLE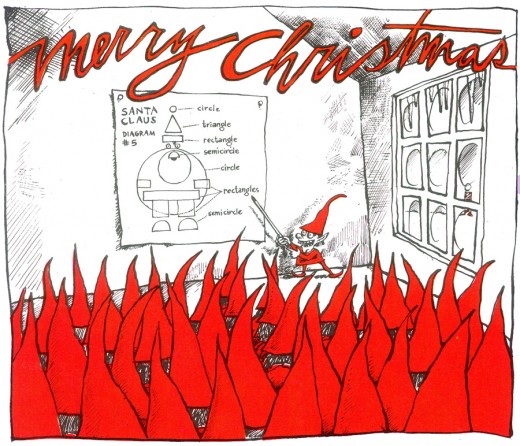 TOM HACHTMAN (in the days before we'd met)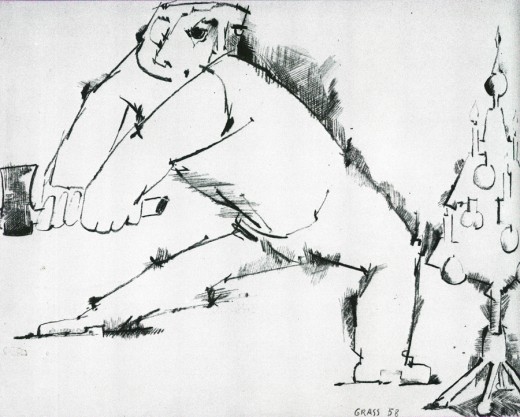 GÜNTER GRASS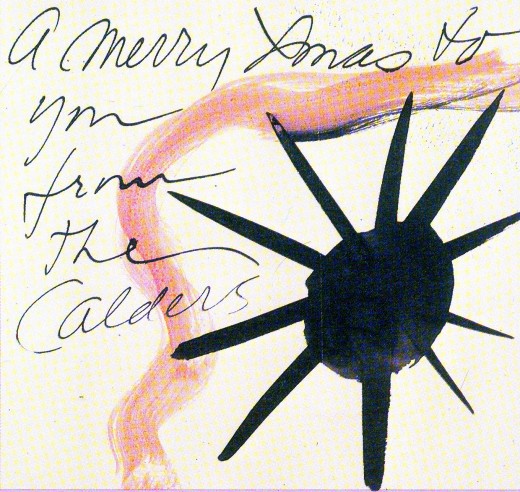 ALEXANDER CALDER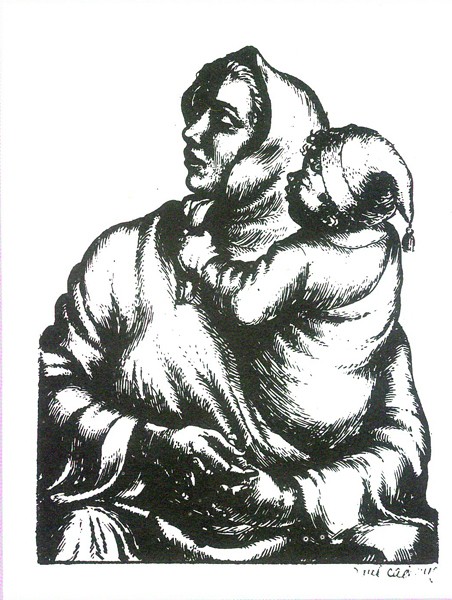 PAUL CADMUS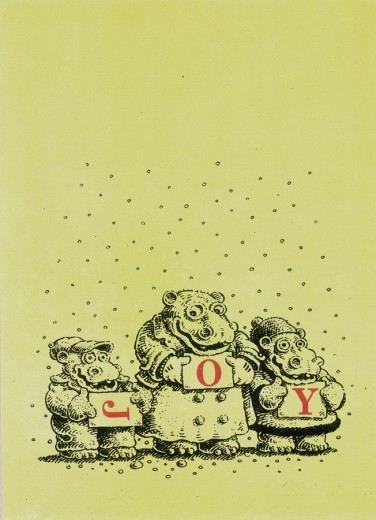 ELWOOD SMITH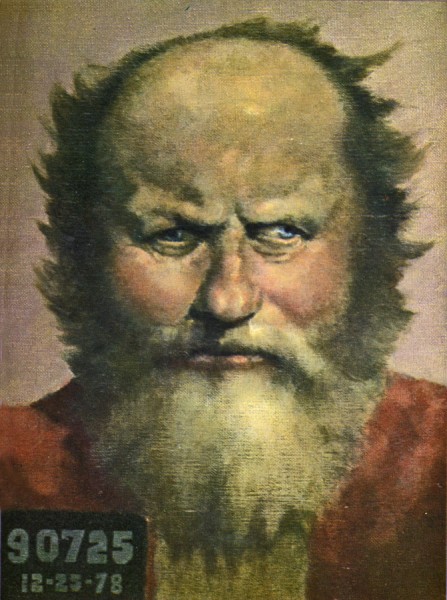 BRAD HOLLAND
6 Responses to "Christmas Cards"
Leave a Reply