Bill Peckmann &Comic Art 22 Dec 2011 06:26 am
Bill Peckmann offered a holiday treat. A Carl Barks, Donald Duck story. It's a bit on the long side, so I have to break it into two posts; I'll complete the piece tomorrow. It's a cliff hanger. Meanwhile, many thanks to Bill who writes:
Here's the cover of original comic book, "Walt Disney's Christmas Parade" No. 1. It came out in 1949, it was one of the first 25 cent Disney comic books that I can remember. The price really put a dent in a kid's pocket from that era, but at over 100 pages it was worth every cent!

The biggest gift in the first issue of "Christmas Parade" was of course Carl Barks' 24 page Donald Duck "in Letter to Santa" story. There's nothing more natural than having Scrooge McDuck in a Christmas story and fortunately nothing more natural than Carl being at the top of his game in 1949. It's one of the best of the best!

(Note, I'm not scanning the story from the original comic book, I just didn't have the heart to break the square binding of the old comic book. The scanning will be of a Gladstone Publishing reprint. Purists and anti-gradationists will probably be unhappy with that but it still is a handsome job when seen on the computer screen and Carl's line work sings.

Second note, there's also some Jesse Marsh art in the issue. He illustrated the text of "So Dear To My Heart". Seven illo's. I'll see if I'll be able to scan those without damaging the book.)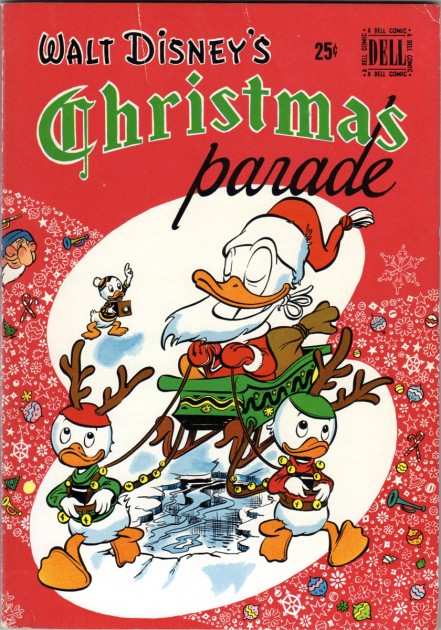 The cover is listed as being penciled by Walt Kelly.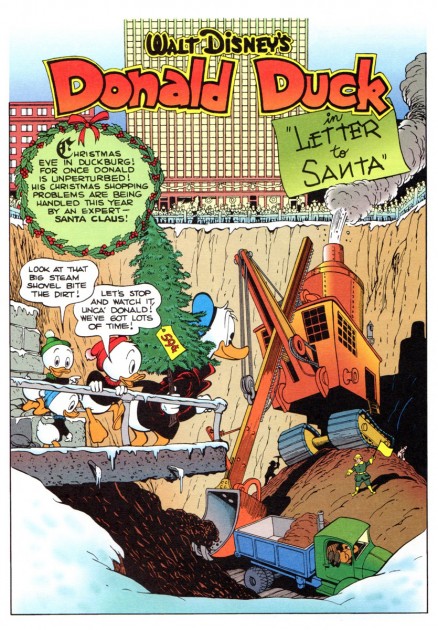 1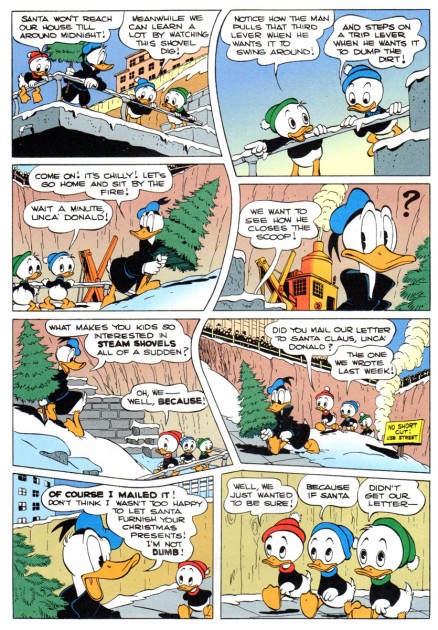 2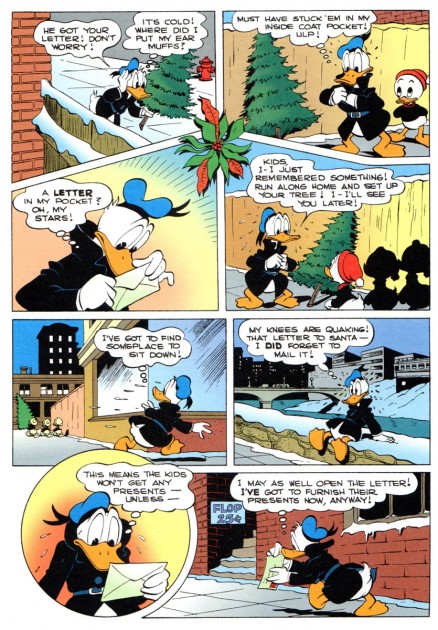 3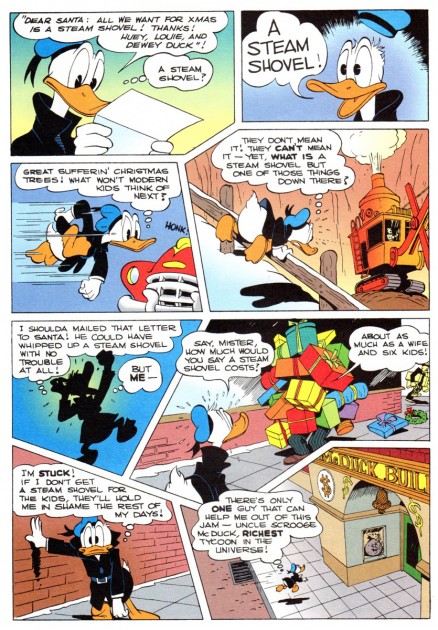 4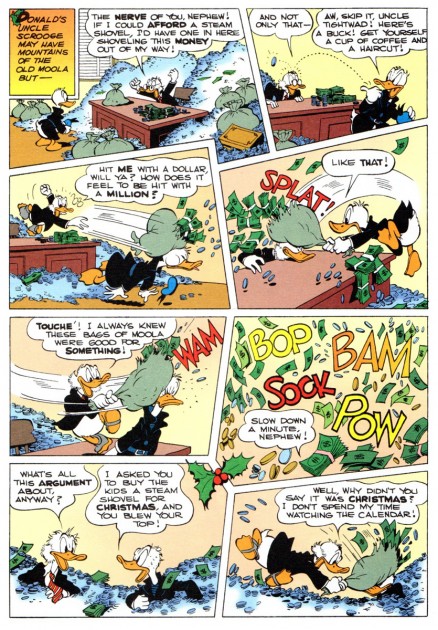 5
This is one of the very early appearances of
Uncle Scrooge McDuck in a Barks story, so he
isn't quite the character yet that we came to know and love.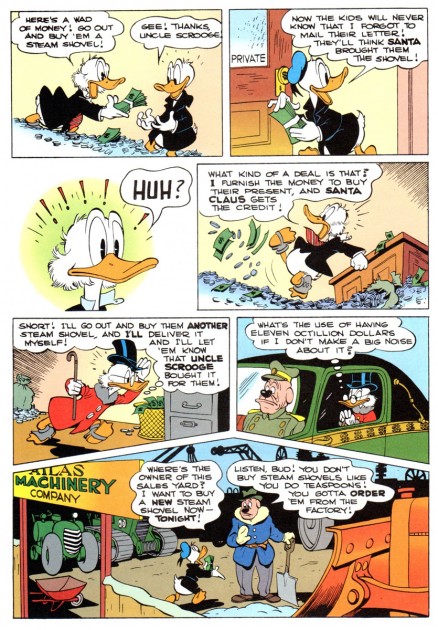 6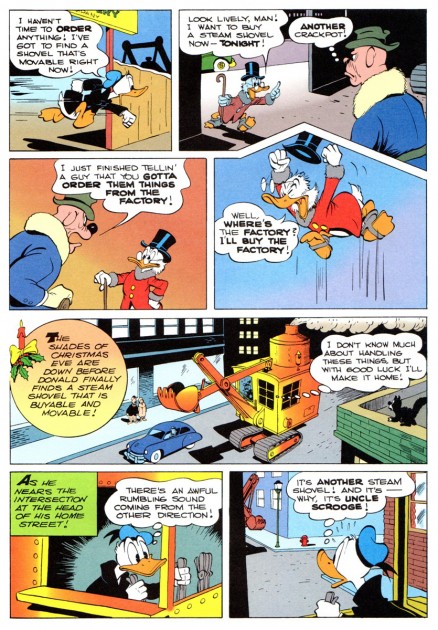 7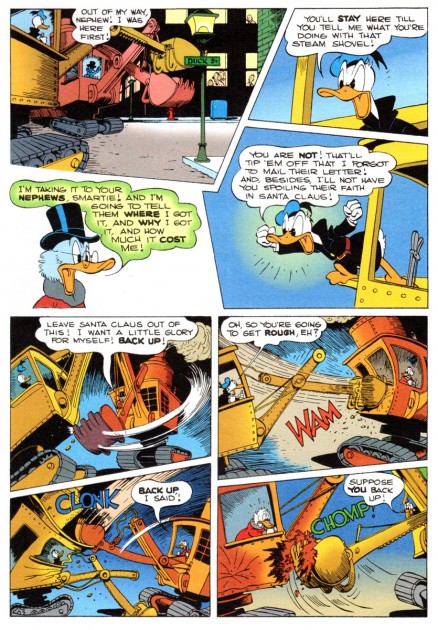 8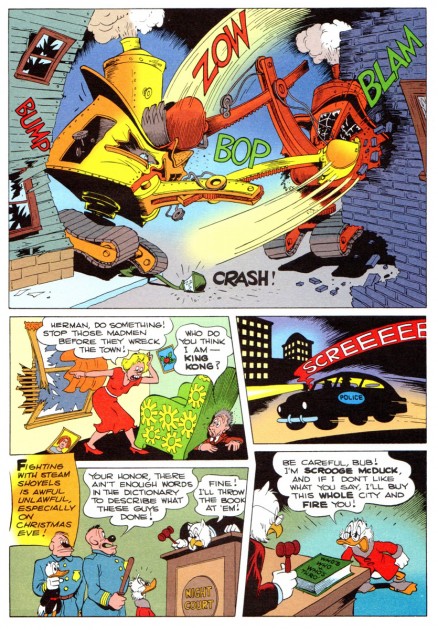 9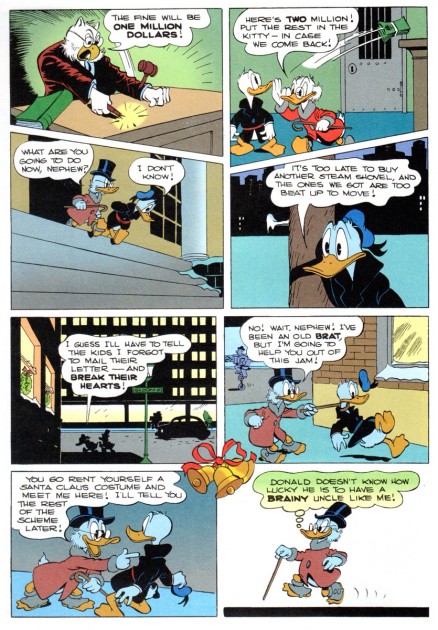 10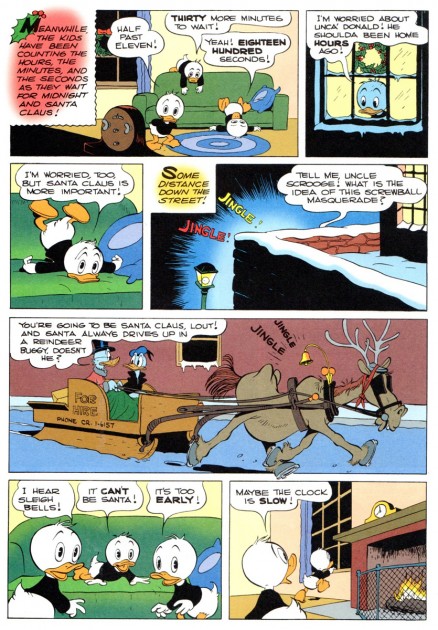 11

Leave a Reply