Bill Peckmann &Comic Art &Disney 23 Dec 2011 06:57 am
- It's Christmastime. The perfect time to fall under the spell of Carl Barks for a few moments. Here's the second and final installment of the piece started yesterday, "A Letter to Santa", published in 1949 as the comic book titled, A Christmas Parade. This comes courtesy of Bill Peckmann who scanned the cover from the original magazine, but the story was taken from the reprinted and recolored version. Many th\anks to Bill for sharing this treat.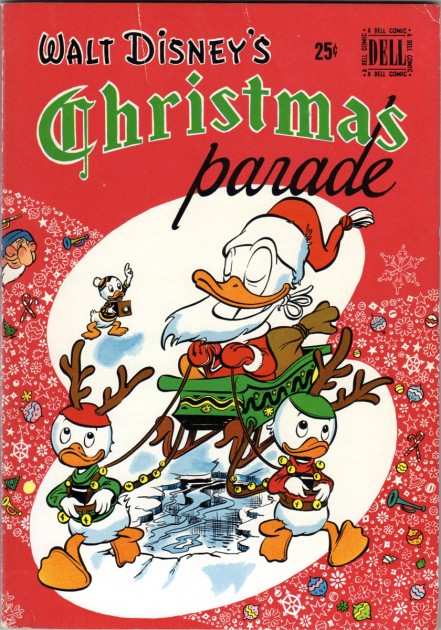 The cover, pencilled by Walt Kelly.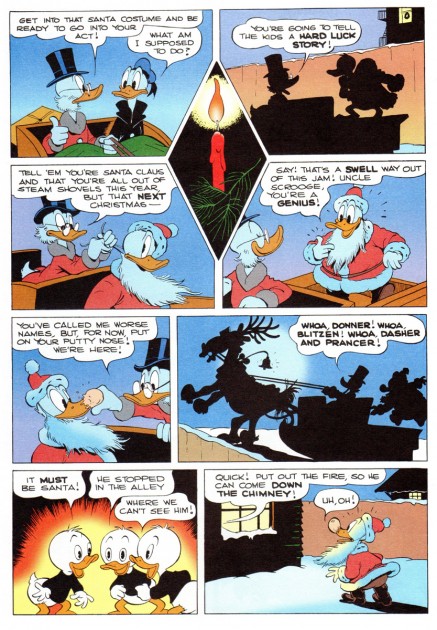 12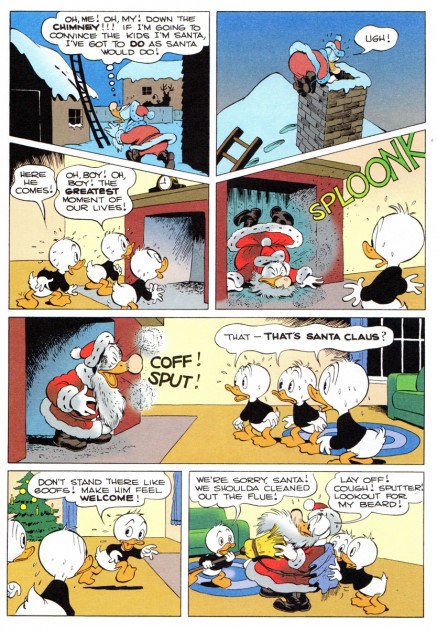 13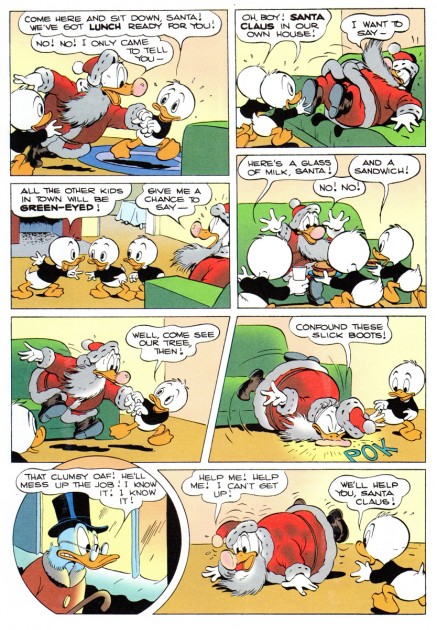 14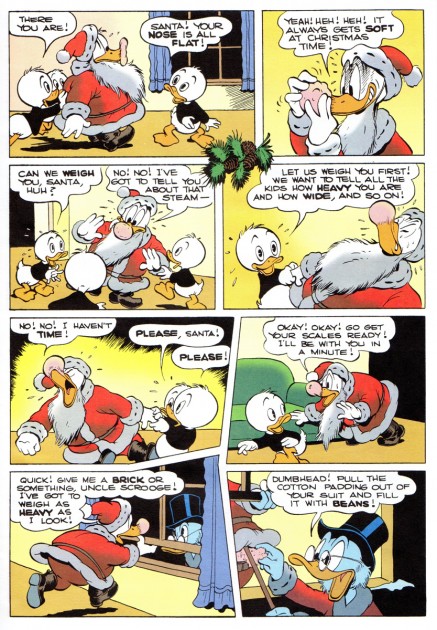 15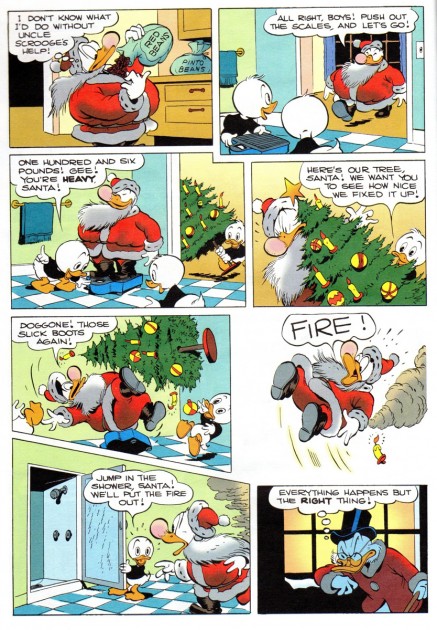 16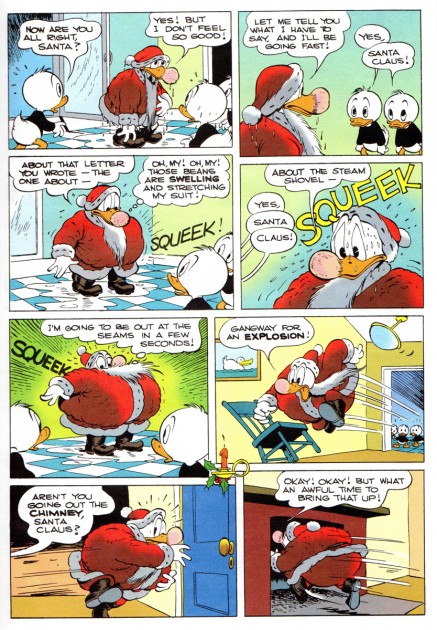 17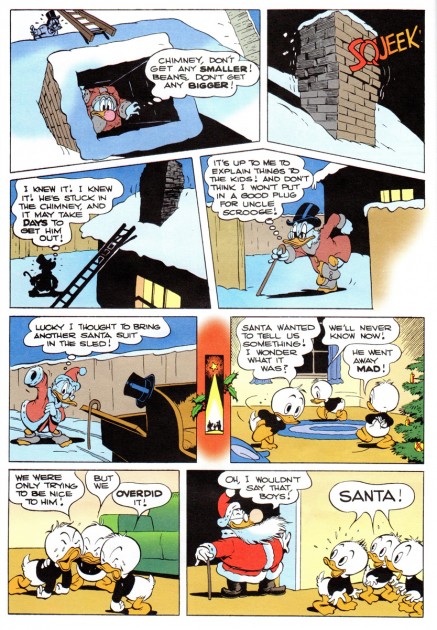 18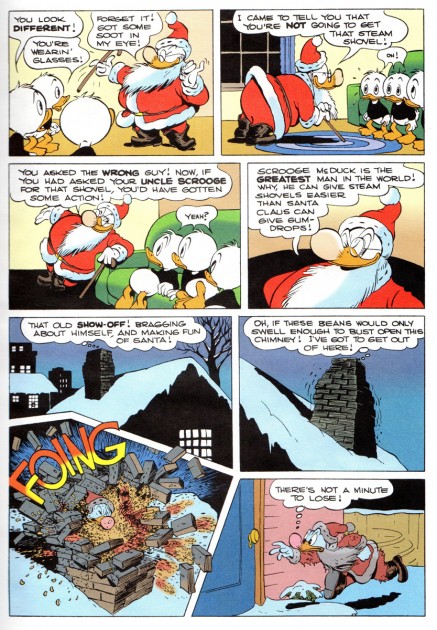 19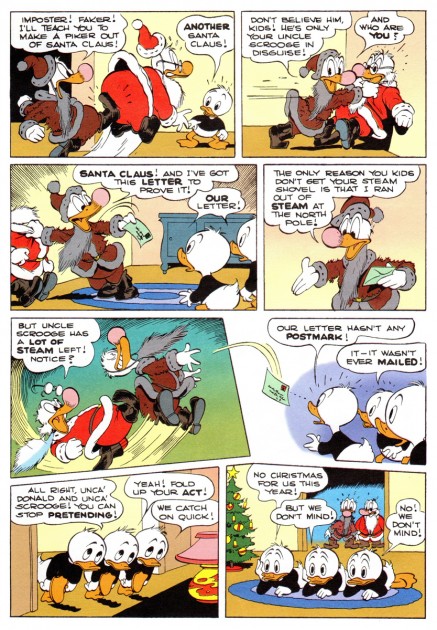 20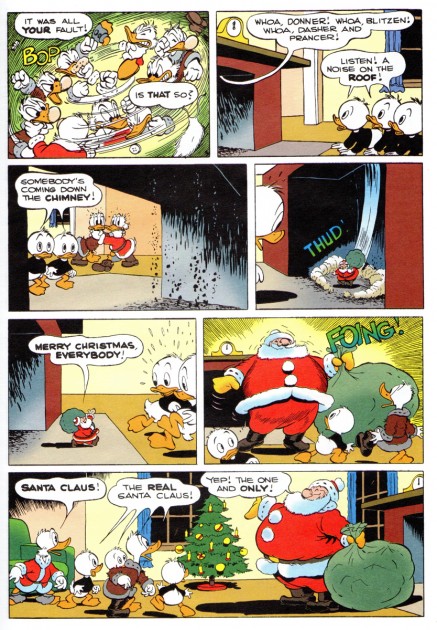 21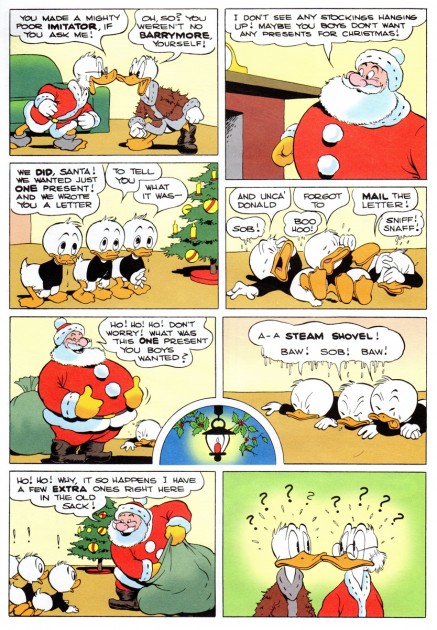 22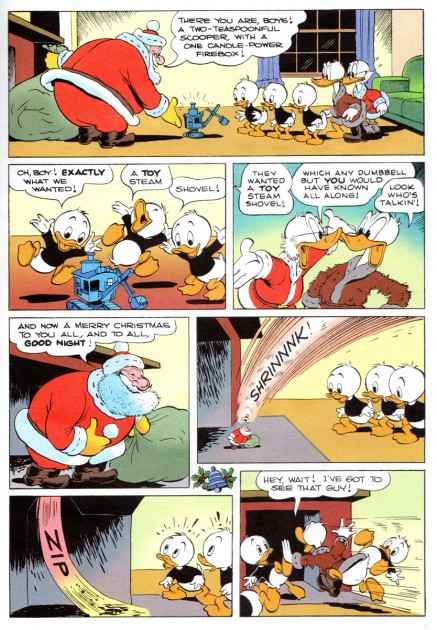 23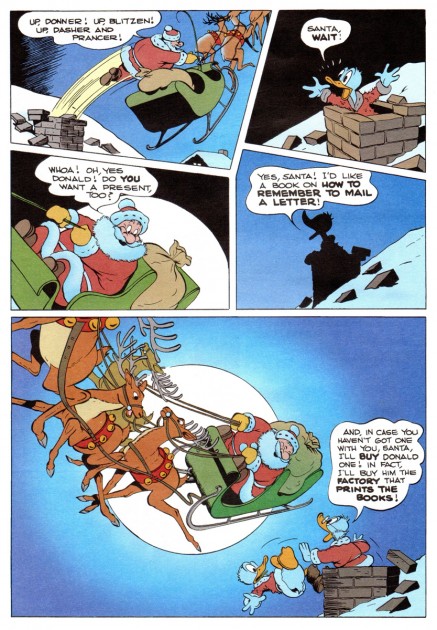 24
Merry Christmas
2 Responses to "A Sumptuous Barksian Christmas Feast – part 2"
on 23 Dec 2011 at 12:33 pm 1.Milton Gray said …

I loved reading your post of the Carl Barks Christmas story! I have of course read it at least a hundred times before, over the years, but I was laughing out loud reading it again on your splog. Merry Christmas, Michael!

on 23 Dec 2011 at 4:04 pm 2.Eddie Fitzgerald said …

A nice Barks story! Thanks much and thanks to Bill Peckmann, too! Here's wishing you and yours a Merry Christmas!
Leave a Reply