Daily post &Photos 25 Dec 2011 06:49 am
Merry Christmas
- Walking to the studio this morning (Robbie has to be fed before I can start my Christmas)
I passed through my favorite park, Madison Square Park. There was my Christmas tree.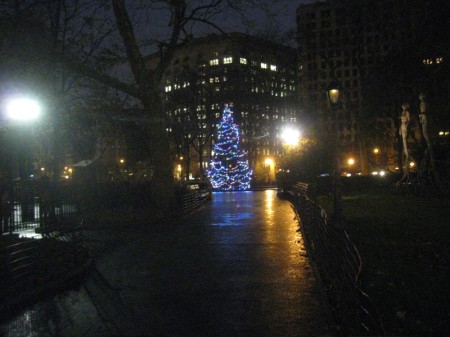 1
Coming up on the entrance at 26th Street, you can see the tree.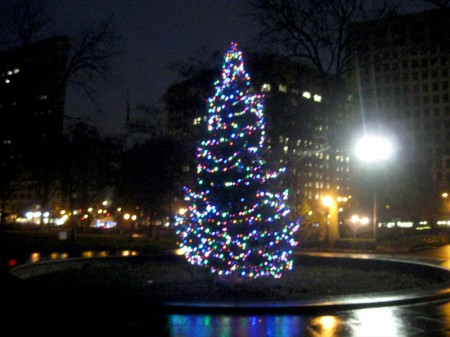 2
It sits in the empty reflecting pool. In past years,
they've had smaller trees surrounding it. I guess
the recession has hit the Christmas decorations.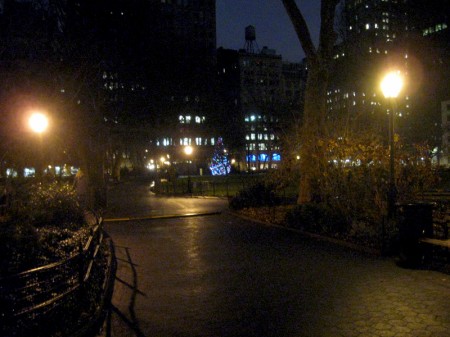 3
Walking beyond the tree on the way downtown to 23rd Street.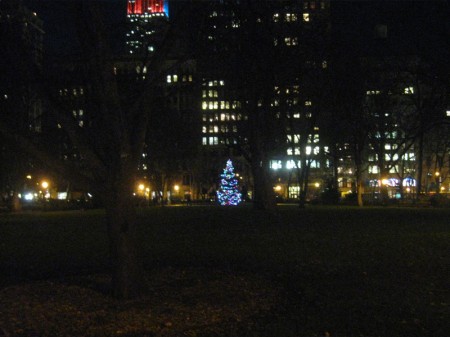 4
Just before exiting the park at 23rd Street, you can still see the tree.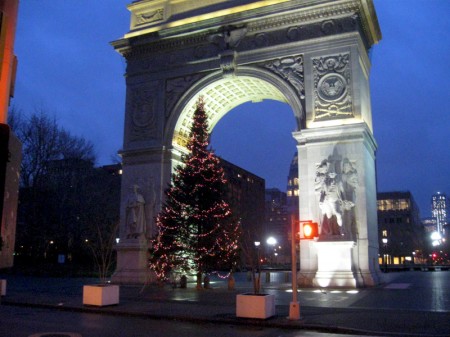 5
20 minutes later, heading into NYU's Washington Square Park,
the sunlight's beginning to rise and the colors are more alive.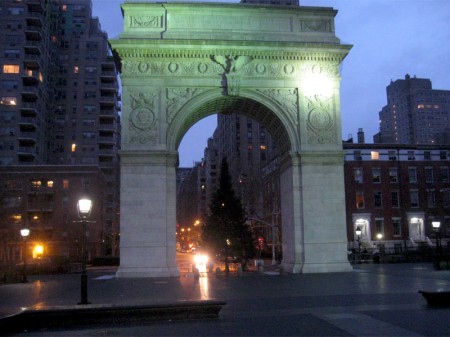 6
From the other side of the arch, you can see that the back of
the tree is not decorated. More recession or just lazy?
Have a Merry Christmas everyone.

4 Responses to "Merry Christmas"
Leave a Reply