Animation &Animation Artifacts &Disney 28 Dec 2011 05:55 am
- Here's the final bit of character animation as Mickey comes out of the room having hacked the broom to splinters. He combines with some of the shadows that were posted last week.
All that's left of the scene for me to post is the set of exposure sheets as well as some samples of the rendering for the airbrushing. Believe it or not, that's my favorite part of the whole thing. Next week.
The scene was animated by Riley Thompson with Harvey Toombs assisting. The sequence director was James Algar.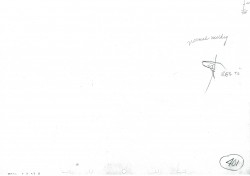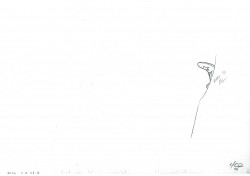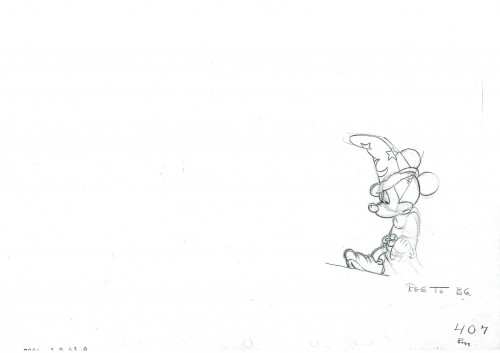 407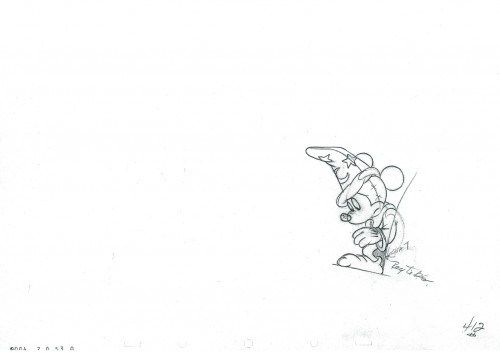 412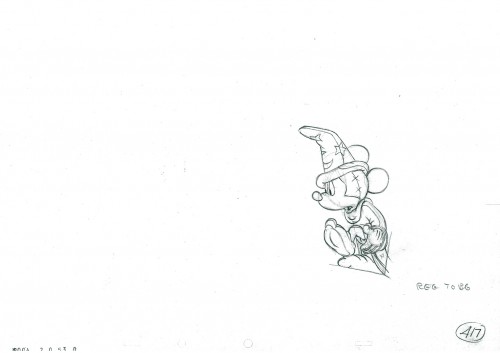 417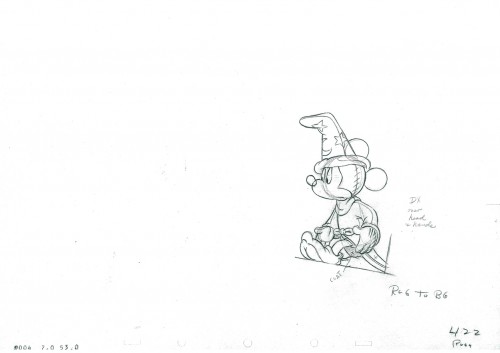 422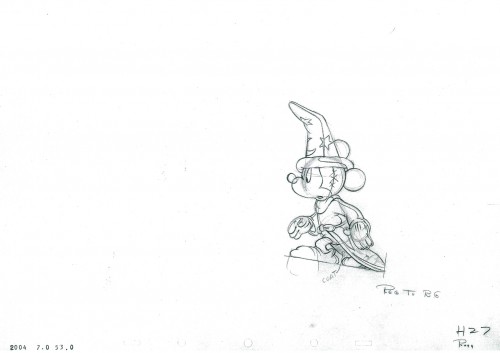 427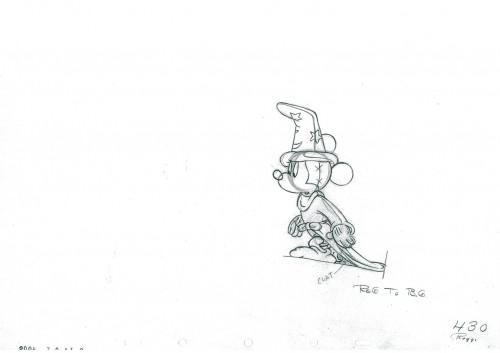 430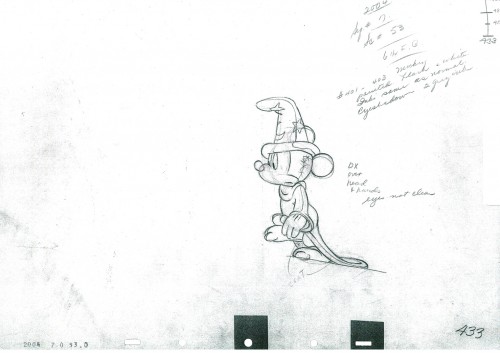 433


____________________________

The following QT incorporates all the drawings from this post
and the two earlier shadow posts.
All posts will be combined in the final piece.

All drawings were exposed per the Exposure Sheets.


this scene comes in at 5'30″

2 Responses to "Mickey and the Brooms – part 5"
on 28 Dec 2011 at 6:29 am 1.Josh said …

Wow this was amazing artwork. its been awesome following this the past few weeks. Will you be posting any other drawings/sketches from The Sorcerer's Apprentice??

on 28 Dec 2011 at 7:24 am 2.Michael said …

I'm glad you enjoyed it, Josh. Look for the XSheets and other material, next week. It really is interesting.
Leave a Reply