Bill Peckmann &Comic Art &Illustration 27 Jan 2012 04:03 am
- Bill Peckmann sent another strong piece by Harvey Kurtzman.
Here's Bill to introduce it:
I came across my stash of Harvey Kurtzman's HELP! magazines that I haven't looked at in 45 years. Surprise, surprise, what a wonderful comic cornucopia is in those forgotten books. There's all of our favorite cartoonists and then some. As always, Harvey was ahead of the curve in format and style, there wasn't quite anything like HELP! when it came out those 50 years ago
Here's Harvey Kurtzman's and Bill Elder's series "Goodman Beaver" from the magazine. The series started in 1961, towards the end of the run of HELP!.

This is the cover of the paperback that came out in 1962 which reprinted four of the "Goodman" stories. In it were also capsule bio's of Harvey, Bill and Goodman.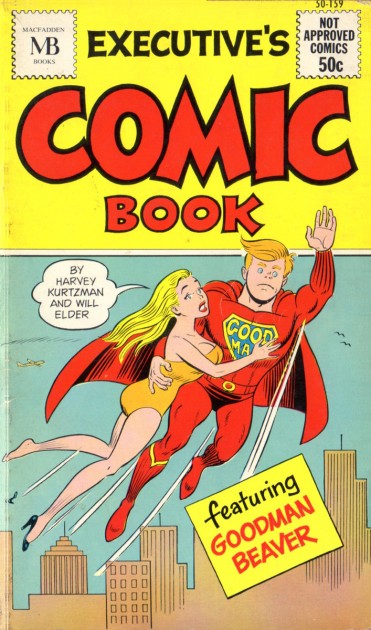 Cover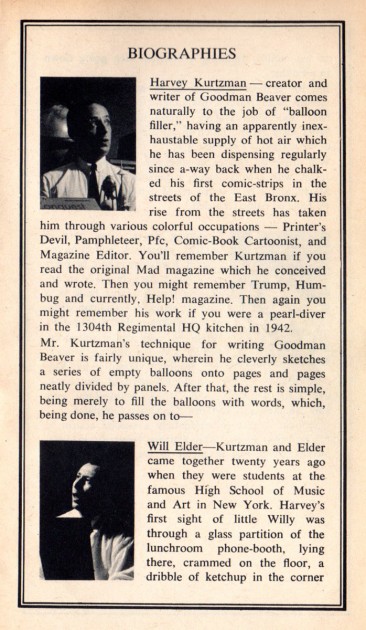 2
Bios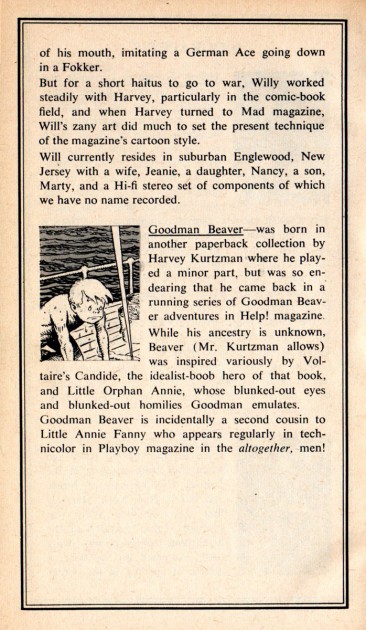 3

Here are the "Goodman Beaver" stories as they appeared in HELP! magazine. (The paperback reprinted the stories in a one panel per page format, art was also added to fill out the page.) The pages are written an laid out by Harvey and finished off in black and white by Bill Elder. Bill's finished art is beautifully done, especially his hand crafted grays. I believe Bill's "engraving like" style was influenced by the terrific "antique/recycled" cartoons Harvey use to run in his early MAD magazine and in HELP! The combination of Harvey's fluid, animated lay outs and Bill's meticulous final art make for something quite unique.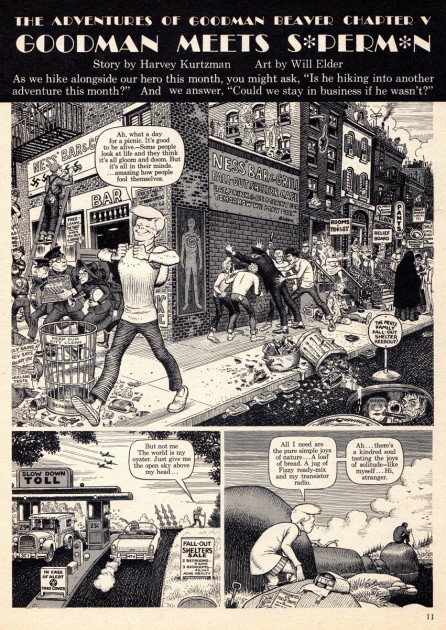 4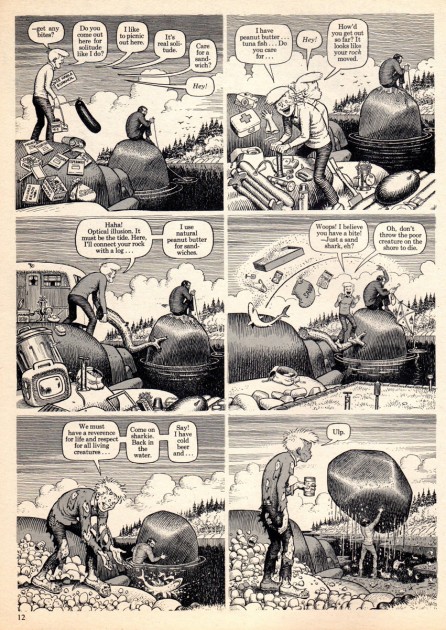 5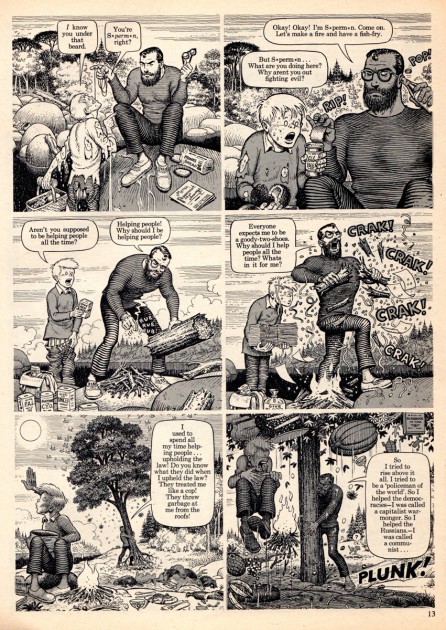 6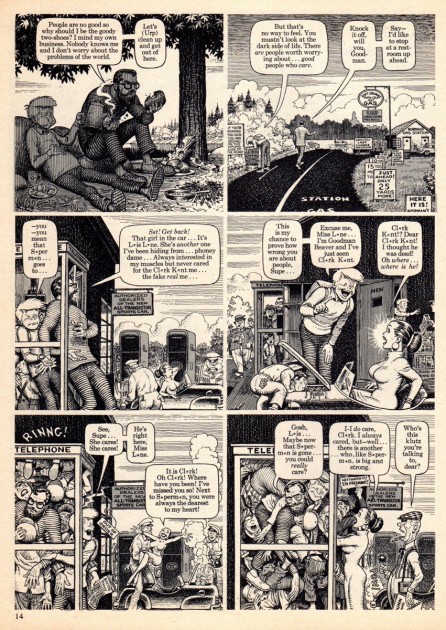 7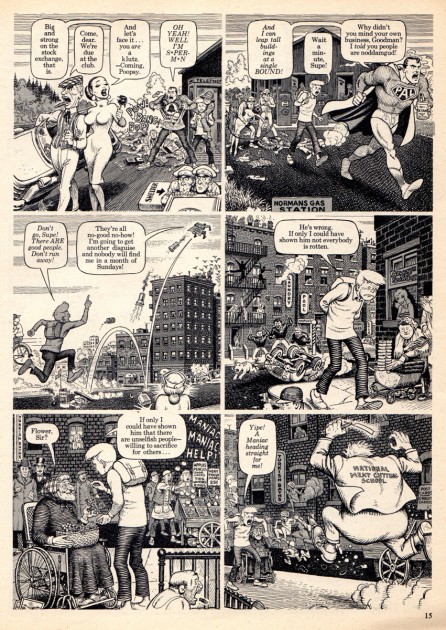 8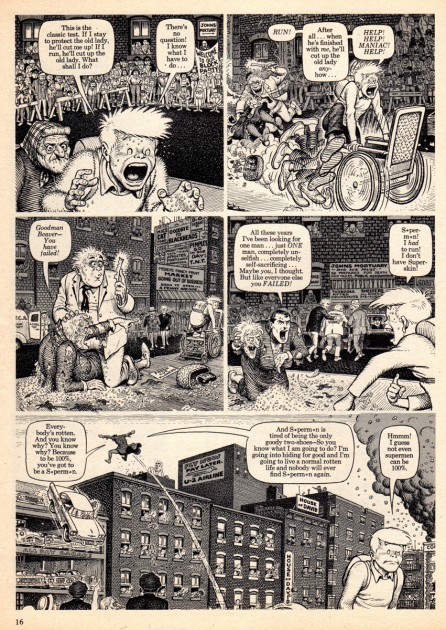 9

There are two more stories to follow: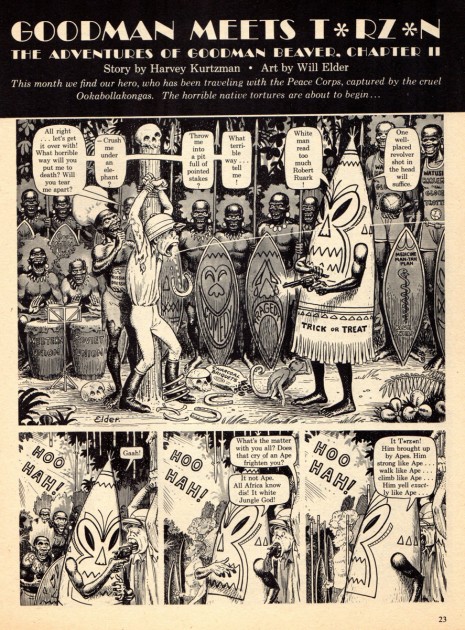 10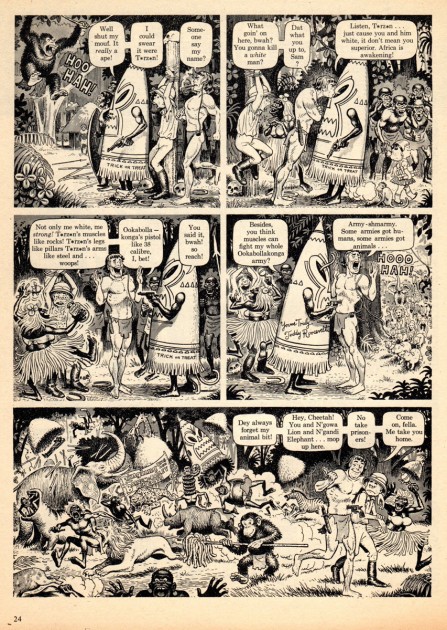 11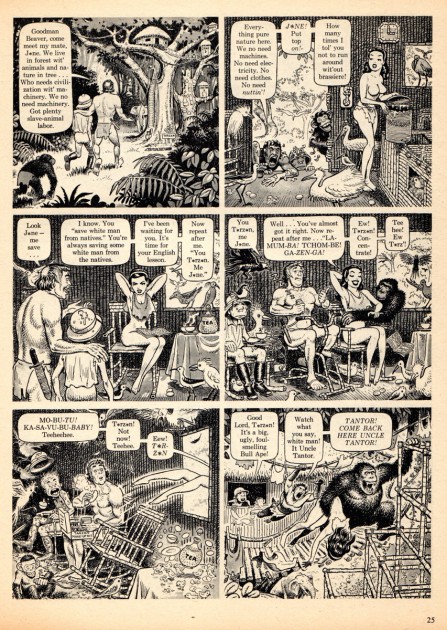 12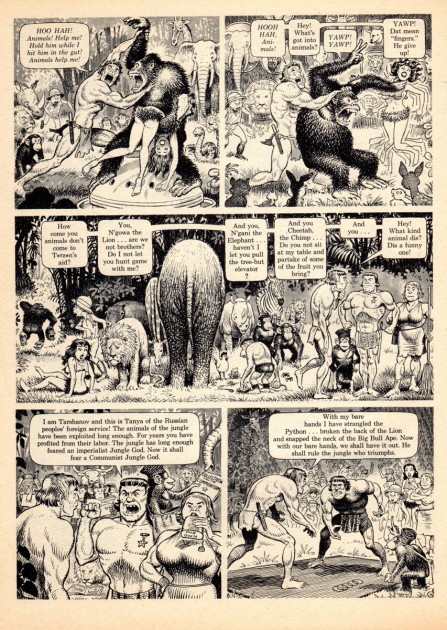 13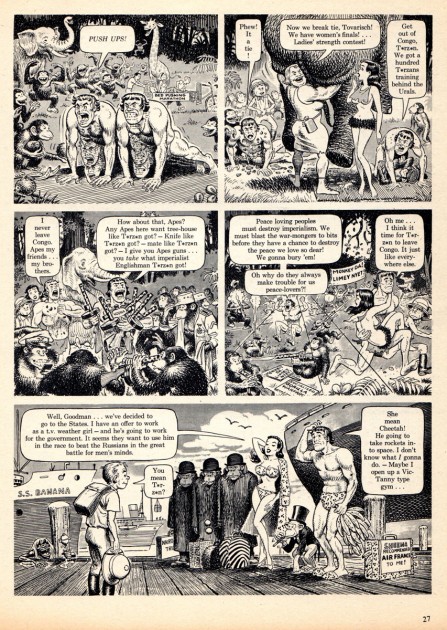 14
The last story is hilarious – especially if you're an Archie fan.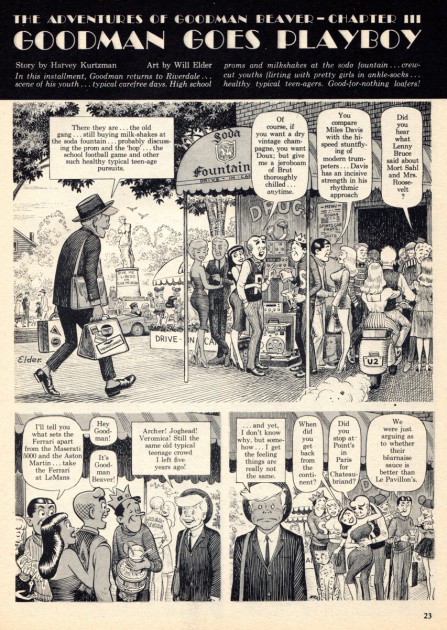 15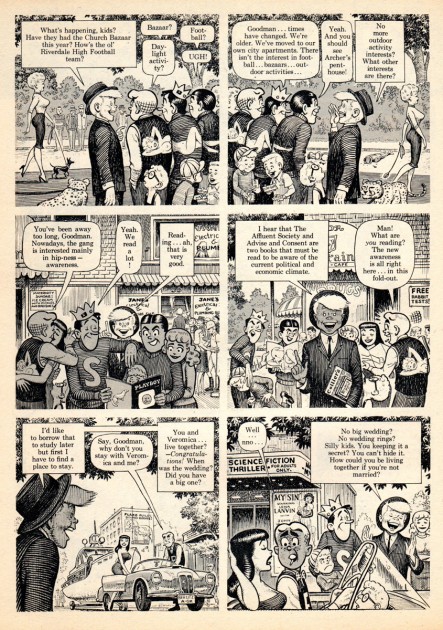 16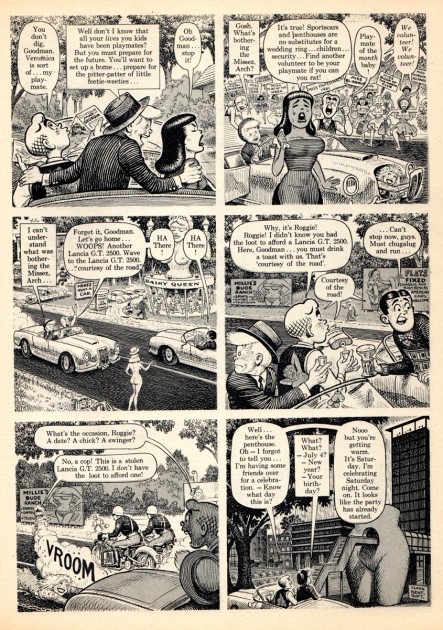 17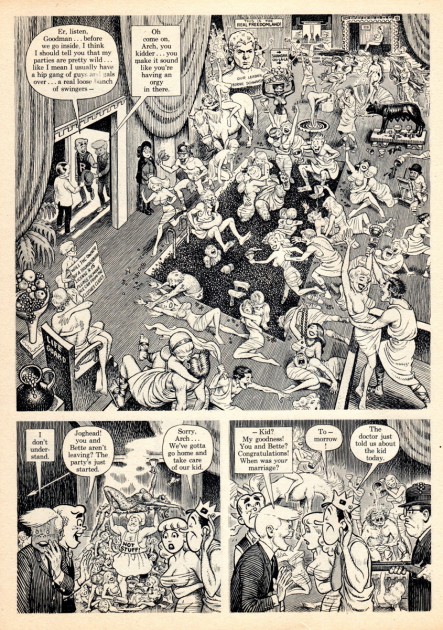 18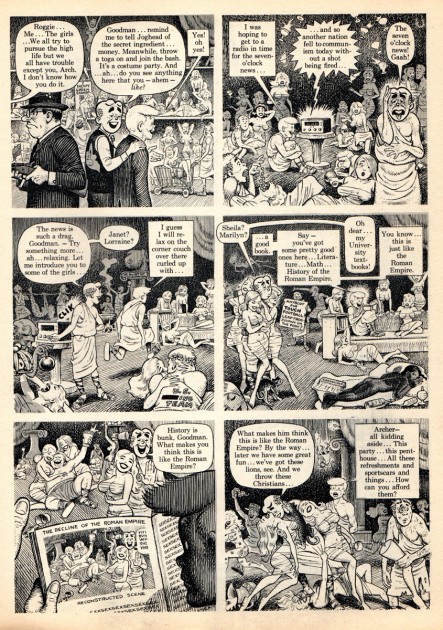 19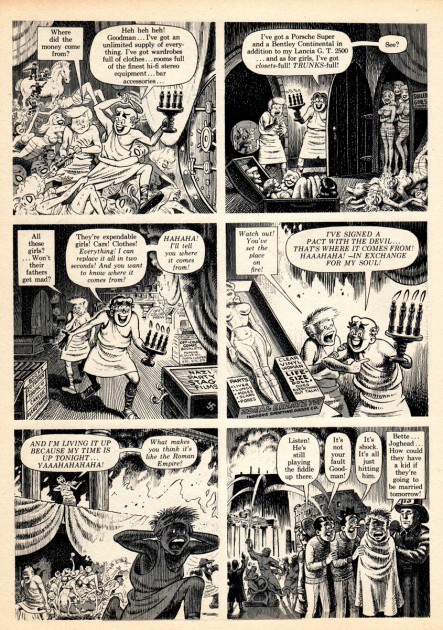 20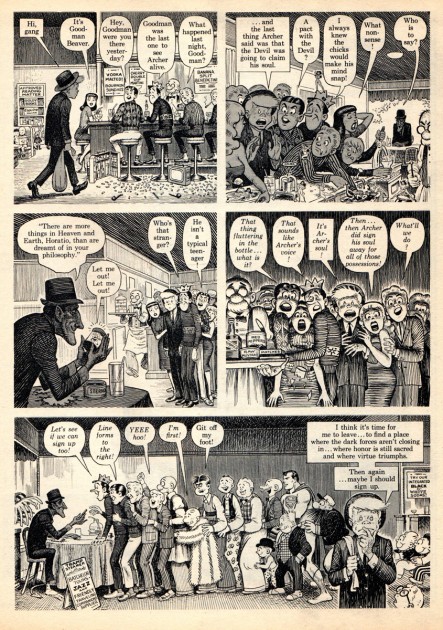 21
Many thanks to Bill Peckmann for sharing this great material.
6 Responses to "Goodman Beaver"
Leave a Reply