Animation Artifacts &commercial animation &Illustration &Independent Animation &Story & Storyboards 23 Jan 2012 05:33 am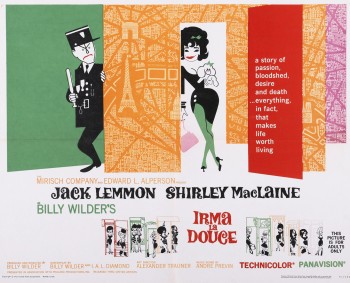 - This week in my focus on John Wilson's early work with his company, Fine Art Films, let's take a look at Irma La Douce. This was a racy film written and directed by Billy Wilder that starred Shirley MacLaine as a Parisian prostitute and Jack Lemmon as a French policeman who falls in love with Irma (Shirley MacLaine.) The film, for its time was daring, and came up with (heaven forbid) a "C" for Condemned rating from the Catholic church. This made it off limits for anyone under the age of 18. I was determined to go see the film, so I ignored the ban and went by myself. Naturally enough, no one tried to stop me. I wasn't jaded by the movie anymore than I had been disturbed by the violence in all the Warner Bros. cartoons I'd seen. Looking back on Irma La Douce, it really is an innocent film, hardly risqué in any way shape or form.
The film started with some nicely drawn animated credits which were done by John Wilson's studio. Until recently I hadn't known that Wilson also produced an animated short promoting the feature for the Mirisch Company. I have some preproduction art from that short as well as the color storyboard. The board is large enough that I've decided to break it into two parts. We'll see part one today and the second part next week.
Each section of three images is long enough that unless I post one drawing at a time, it'll be too tiny to see unless enlarged. I'd like to post each storyboard sketch a nice viewing size and still give you the option of enlarging it.
Let's start with some production and post production stills so you can see what it looked like.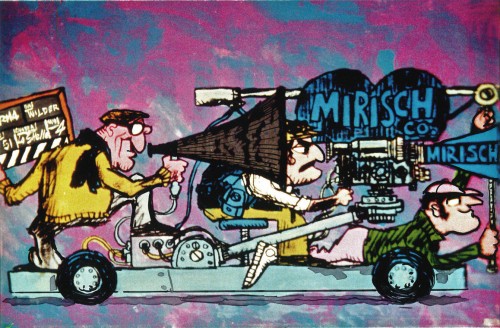 1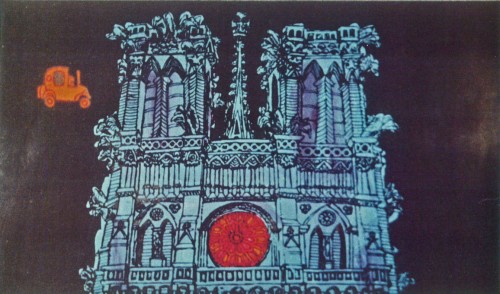 2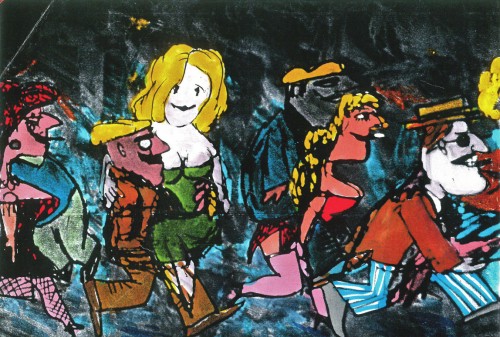 3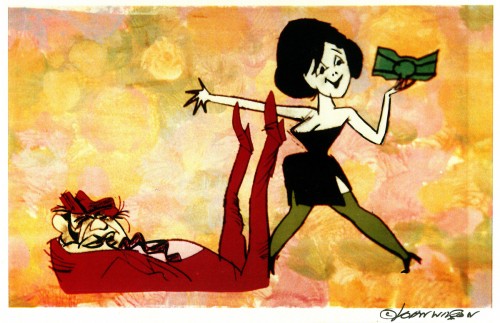 4
A couple of pre-production drawings: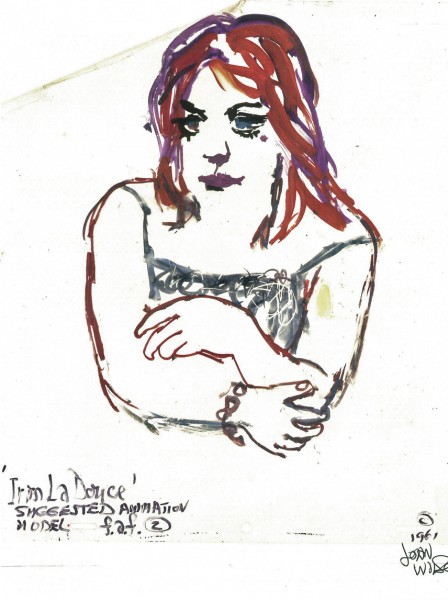 1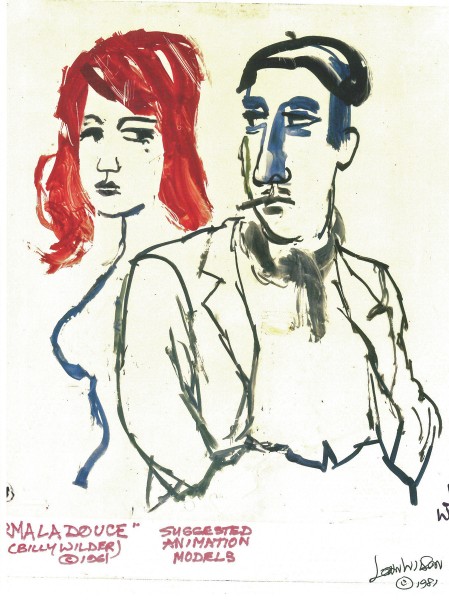 2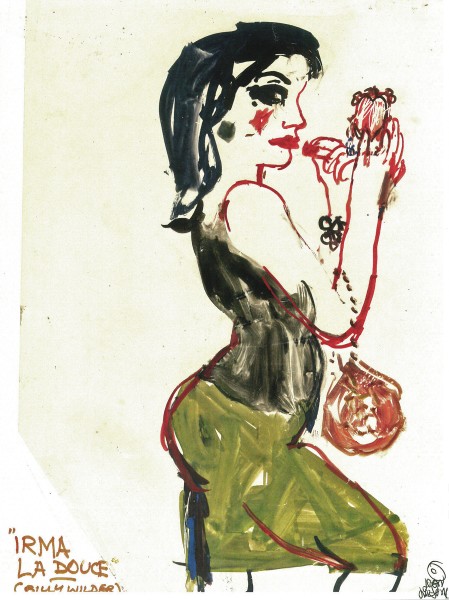 3

Then, there's the storyboard. I'll give an example of the three panel pull out and follow that with each individual image.


You can see why I've decided to enlarge the images.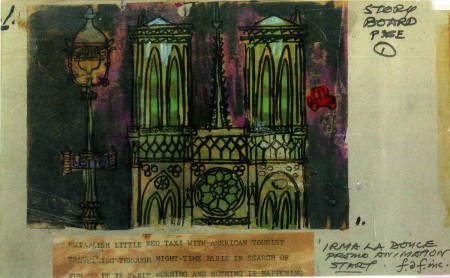 1a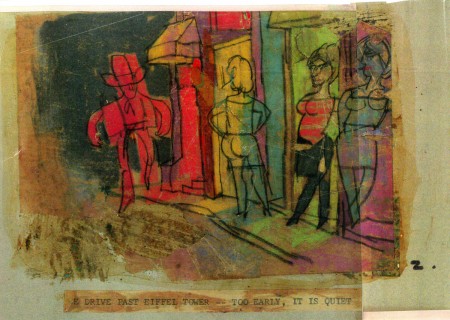 1b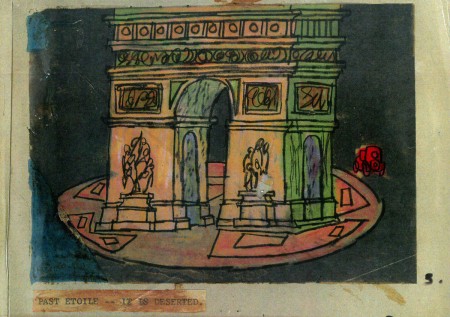 1c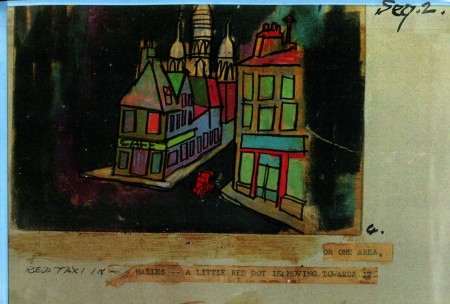 2a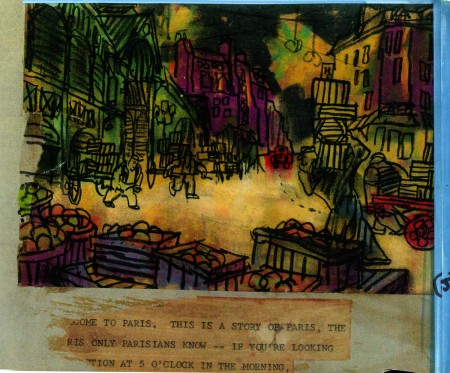 2b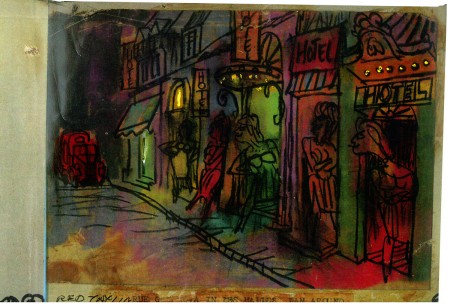 2c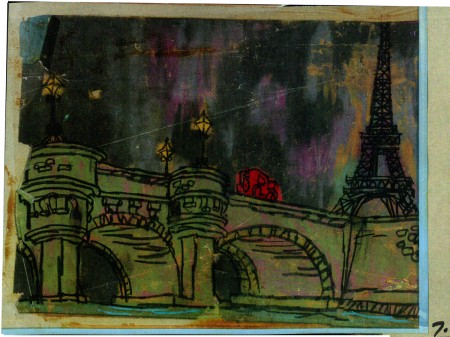 3a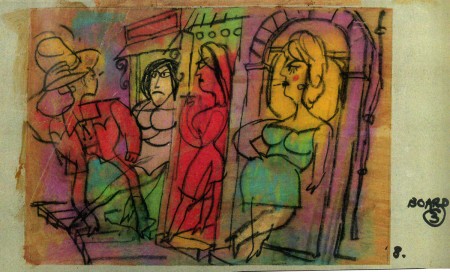 3b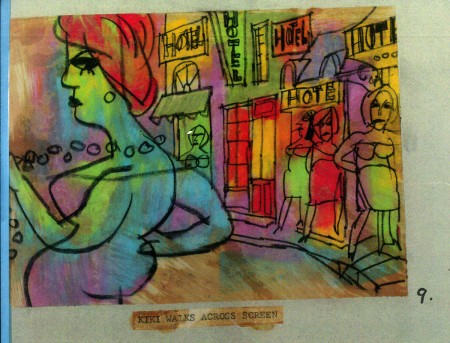 4a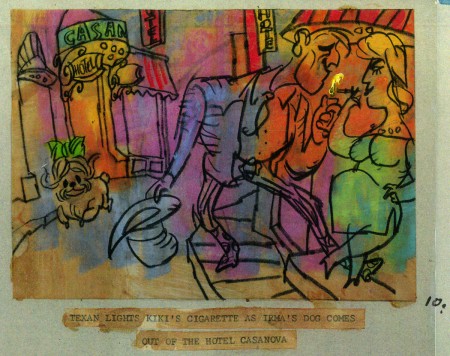 4b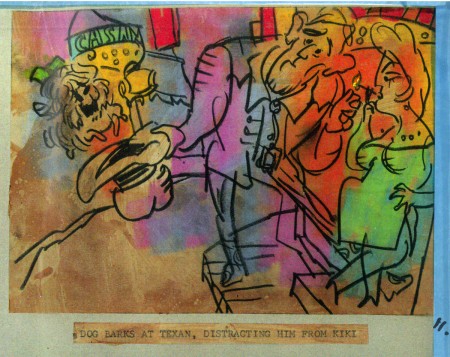 4c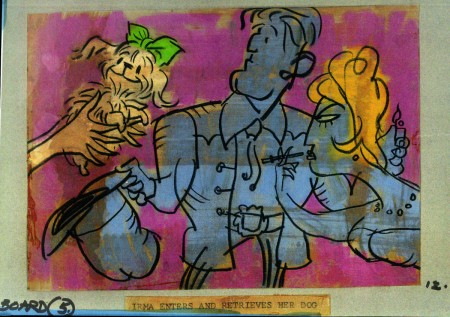 5a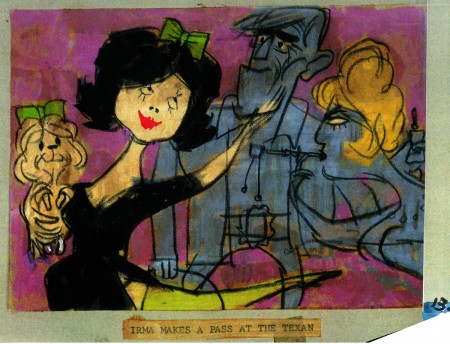 5b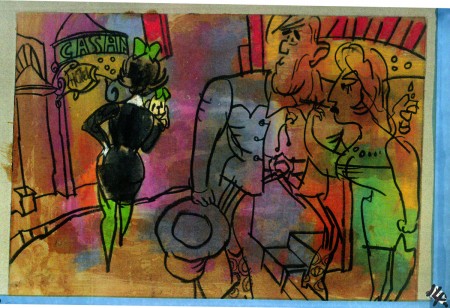 5c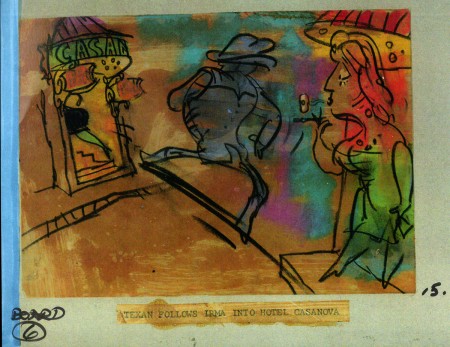 6a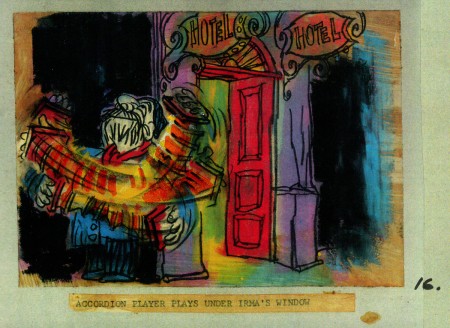 6b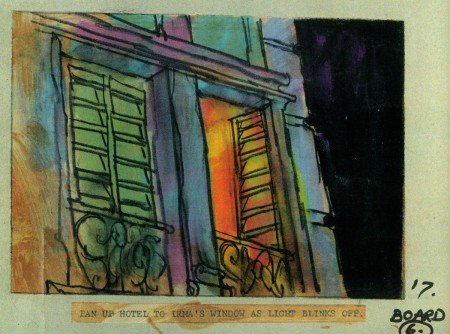 6c

The remainder of the storyboard will be posted next Monday.
10 Responses to "John Wilson/Fine Art Films – part 3"
Leave a Reply