Animation &Animation Artifacts &Disney 25 Jan 2012 07:42 am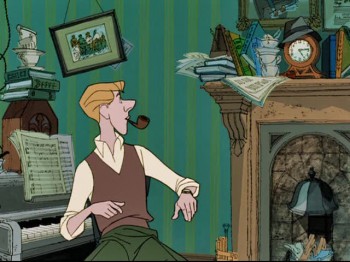 - Did I ever tell you that I love 101 Dalmatians? This film hit me hard at just the right time in my life; I was susceptible. Here was a new way of animating humans, almost a caricature but not quite. Those opening scenes of Roger playing the piano and Pongo looking out the window in search of two mates (one for him; one for Roger) are just first rate.
Milt Kahl did Roger, the human, and I have four scenes all used within the first fifteen minutes. They're good. This is the first of them, Sequence 1 Scene 45. He's turned to look at the clock, yawns and checks his watch. We'll take it up to the yawn today. The animation is all on twos. The assistants were told to leave the line a bit rough, so some of Milt's scratches were left to be xeroxed onto the cels.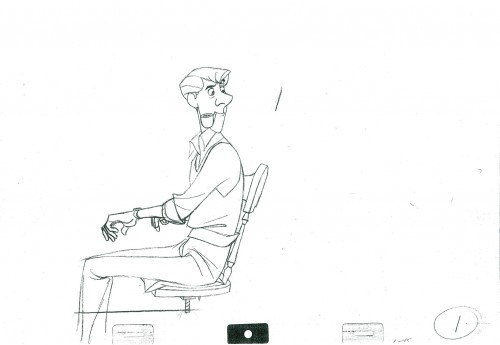 1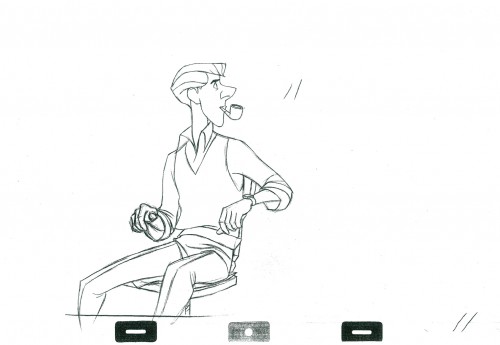 11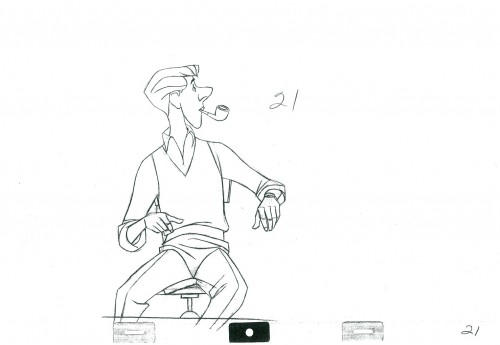 21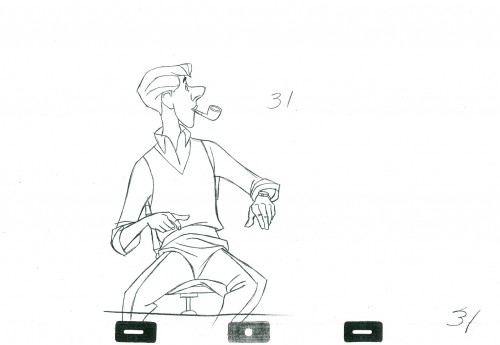 31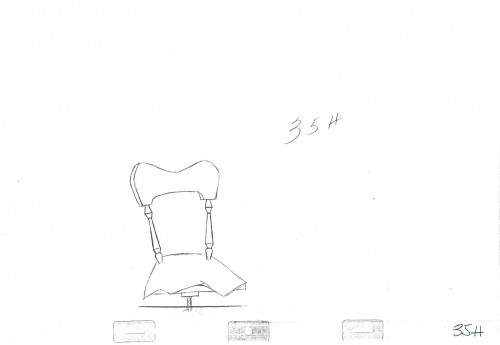 35H
The chair pops to its own level behind Roger.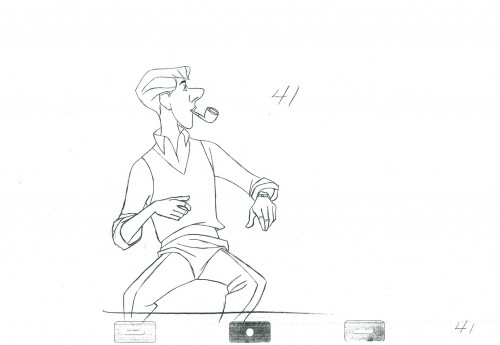 41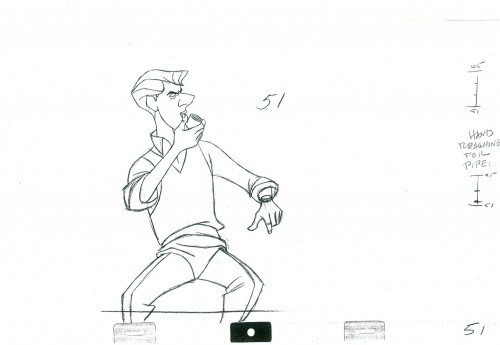 51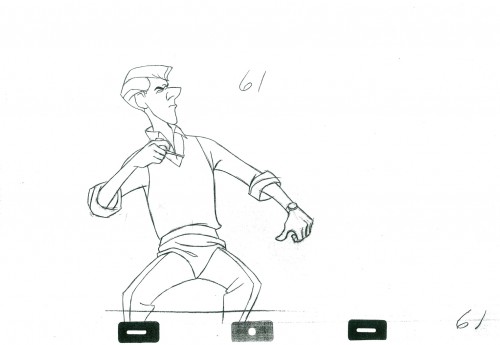 61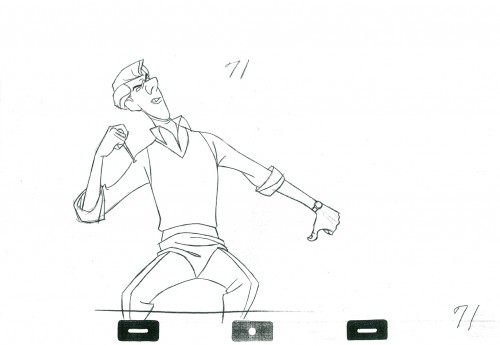 71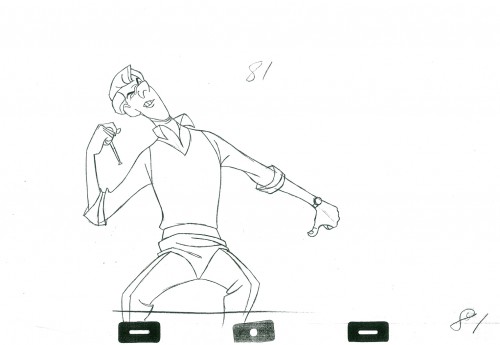 81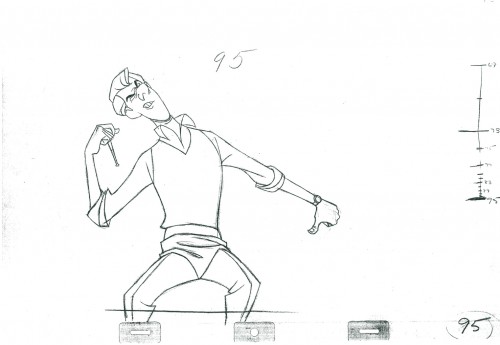 95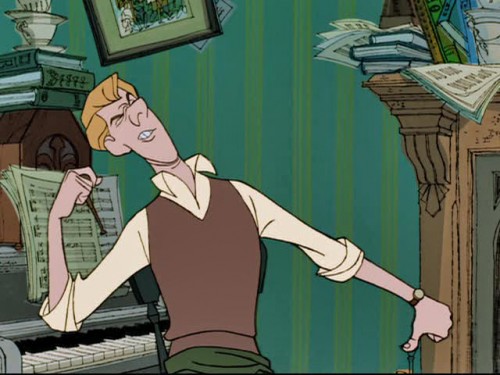 ______________________

The following QT incorporates all the drawings from this post
All posts will be combined in the final piece.

All drawings were exposed on twos as indicated by the numbers.

The registration is a bit loose. Sorry but, these are
copies of copies and there's some shrinkage.
More of the scene will come next week.
.
For more on 101 Dalmatians check out the animator drafts on Hans Perk's great and resourceful site, A Film LA. Hans also noted, in the comments section below, that he had posted Bill Peet's story treatment for the film several years ago. See it here.
For a look at the art direction of the film including some beautiful reconstructions of the BGs as well as some of the BG layouts go to Hans Bacher's great site One1More2Time3.
Andreas Deja has one of the more extraordinary blogs to visit. He just posted some beautiful drawings by some of the key animators on 101 Dalmatians as they set about to find the characters. See them here.
7 Responses to "Roger Sc 45 – part 1"
Leave a Reply