Articles on Animation &Independent Animation &Tytla 07 Feb 2012 06:28 am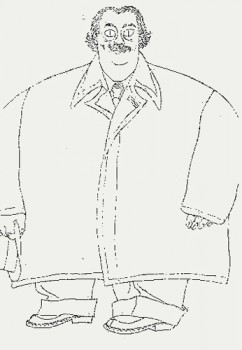 - Last week I linked to a post that Gene Deitch offered covering the Centennial of Jiří Trnka's birth.
That got me to look back on some of the material I have featuring this exceptional artist. One of my favorite pieces appears in Graphis Magazine published in their 1947 edition. I'd posted this article in 2008 and am offering it again. I'd cut a few pages, which I've restored, and have also done a better scan of the pages.
It must be remembered that this article was published before any of the great Trnka films: The Hand, Archangel Gabriel and Mother Goose, or Midsummer's Night Dream. Much of the piece is about his illustration work.
Regardless, it's amazing how many beautiful images appear in his earlier films featured in this article.
(Note: Graphis is printed in three languages; all of the English is included.)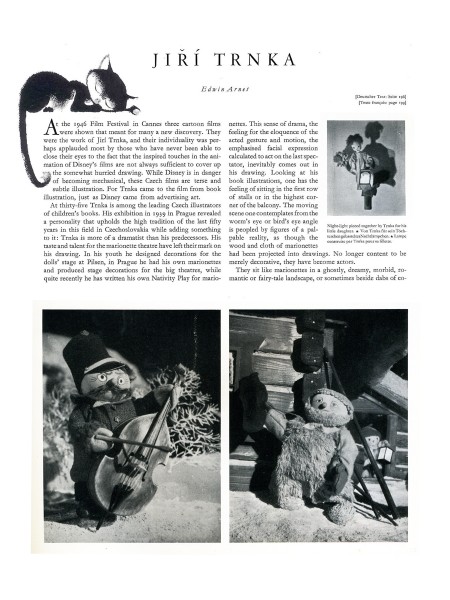 1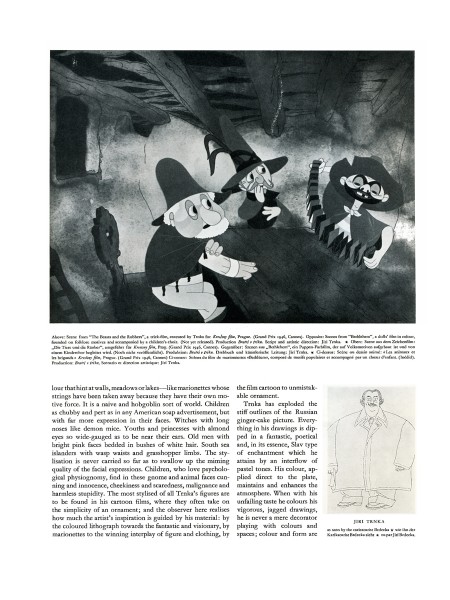 2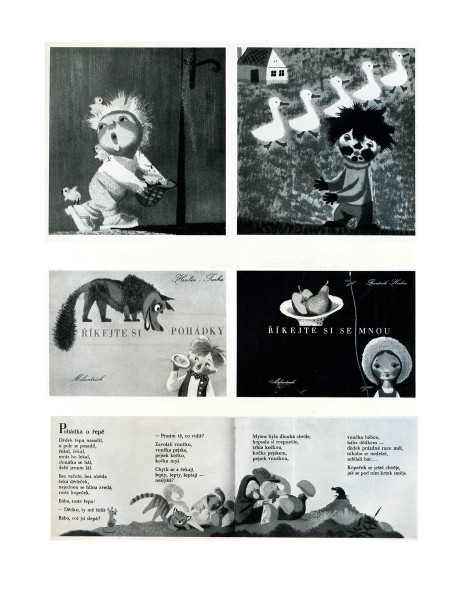 3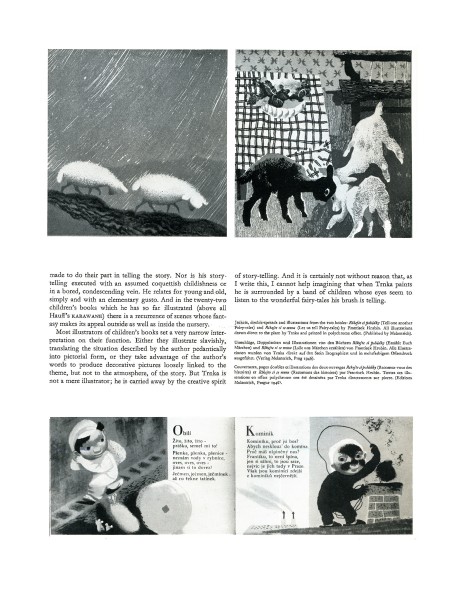 4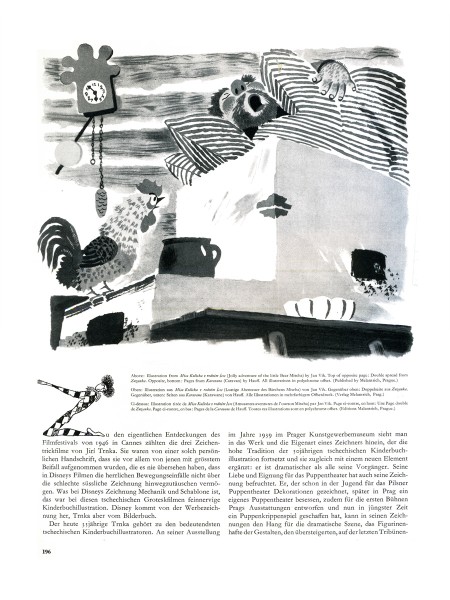 5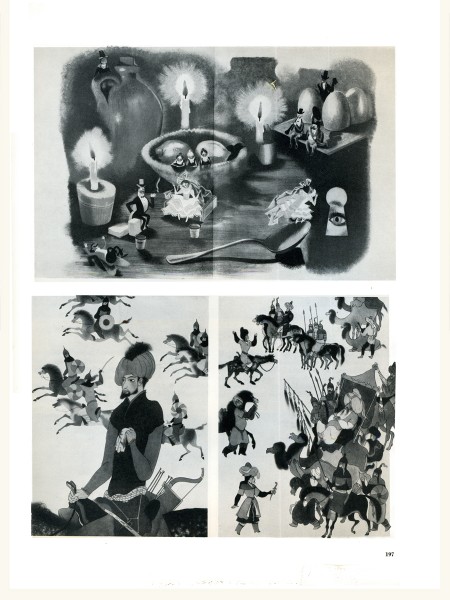 6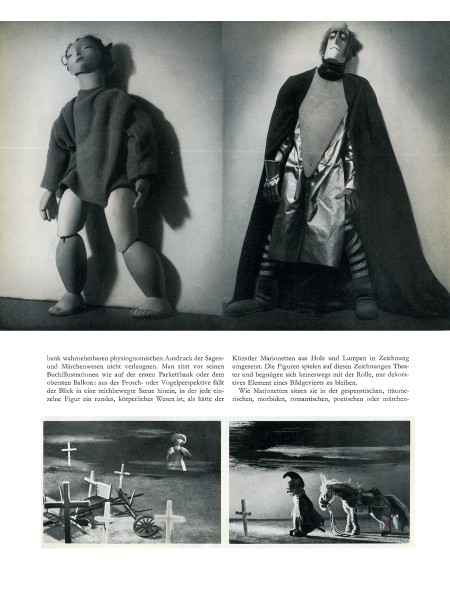 7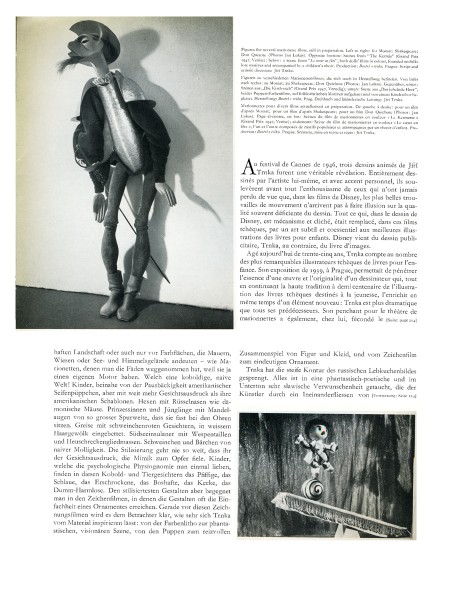 8
One Response to "Trnka in Graphis, 1947"
on 07 Feb 2012 at 9:14 am 1.Stephen Macquignon said …

The gray tones are wonderful I would love to see them in color
Leave a Reply