Animation &Animation Artifacts &Disney 15 Feb 2012 06:43 am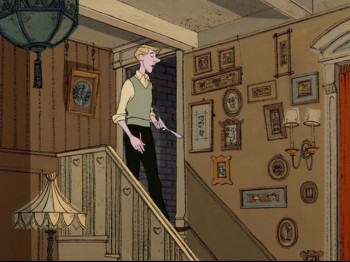 - In 101 Dalmatians, Roger sings the song, "Cruella de Vil," immediately after Cruella leaves the house. I have three of Milt Kahl's scenes from this song, and I'll post all three. We start with Roger on the stairs coming down from his upstairs studio. You'll remember that he actually started the song upstairs, making a racket, to force Cruella to leave. Here we go with Seq. 02 Sc. 15, animated by Milt Kahl.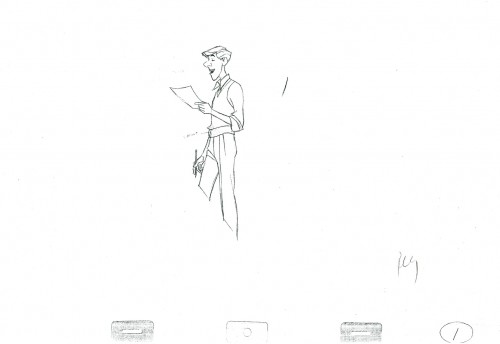 01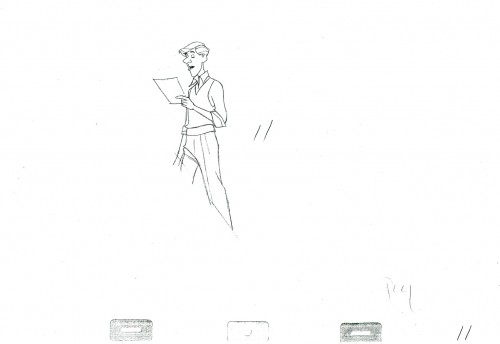 11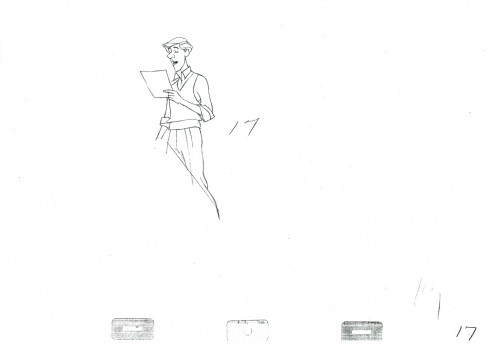 17
Missing an inbetween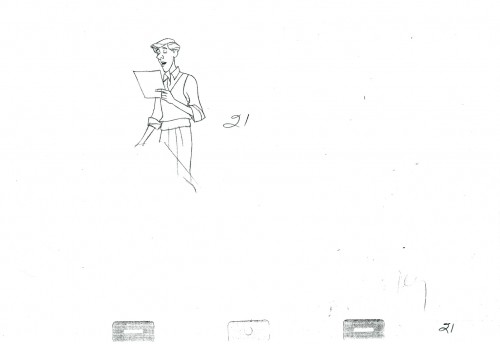 21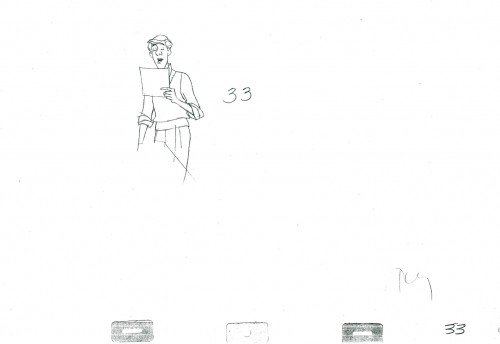 33
Misssing an inbetween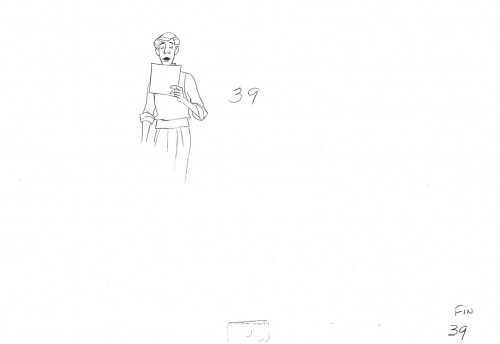 39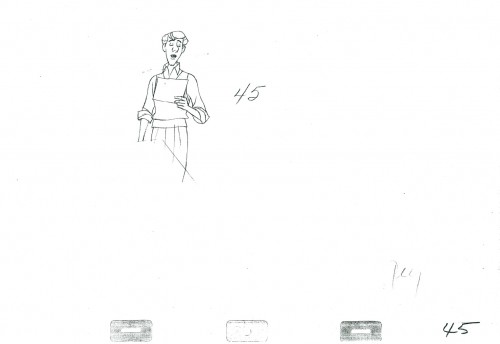 45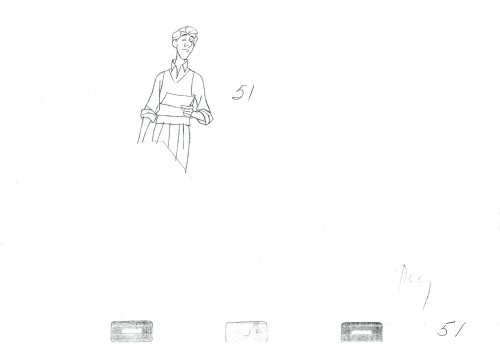 51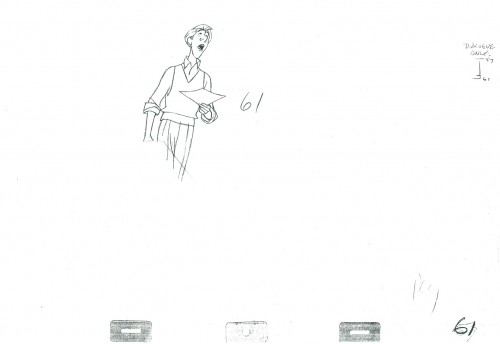 61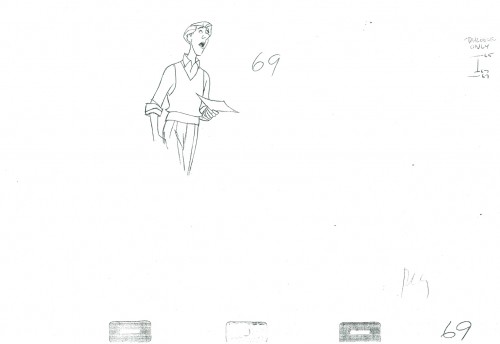 69
Missing an inbetween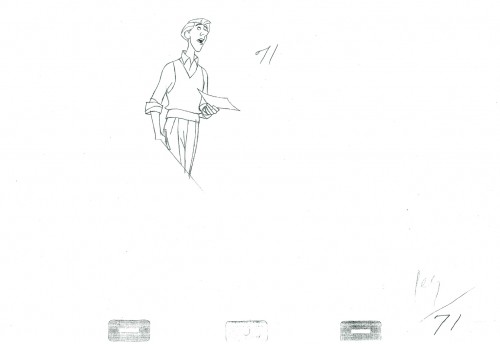 71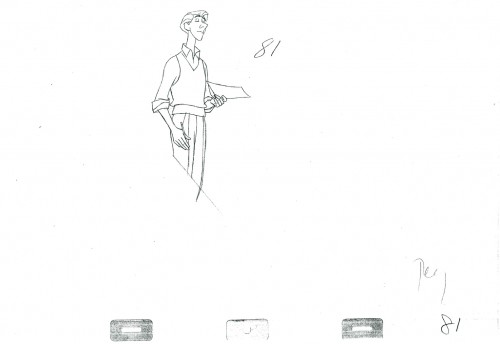 81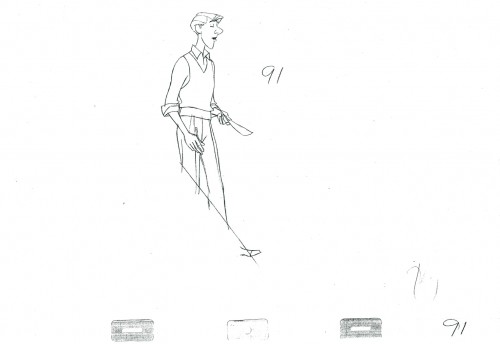 91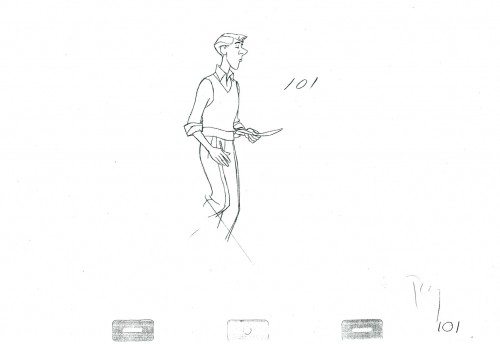 101


______________________

The following QT includes the drawings posted above.

The registration is a bit loose. Sorry but, these are copies of
copies and there's plenty of shrinkage.


If you click on the right side of the lower bar
you can watch it one frame at a time.
4 Responses to "Roger's Song – part 1"
Leave a Reply