Bill Peckmann &Illustration &Rowland B. Wilson 16 Feb 2012 06:41 am
- Bill Peckmann had sent me a number of rough sketches by Rowland Wilson which I posted last week. These were for TV Guide spot illustrations that Rowland had done back in the 70s and 80s. The only problem was that we didn't have many of the finished spots to show against the ruffs.
Well, this week I got an email from Suzanne Wilson, the wife of the late Mr. Wilson. She offered to send copies of the original watercolor artwork to show what the finals look like. Wow! So . . . here we have a large number of scanned originals from Rowland, thanks to Suzanne's addition.
Since there are 26 of them, and I've decided to post the ruffs again alongside the originals, the piece got a bit long, and I've decided to break it into two. Today I'll post all the sports pieces, and tomorrow the others. Not all of the ruffs have originals that match, and not all of the finals have ruffs to show off. Believe me, it's a great post, and I think you'll like it.
Because these are from the originals, I suggest you take some time and blow them up. You can see a lot of the artist's hand in these, certainly more than you can in a printed copy.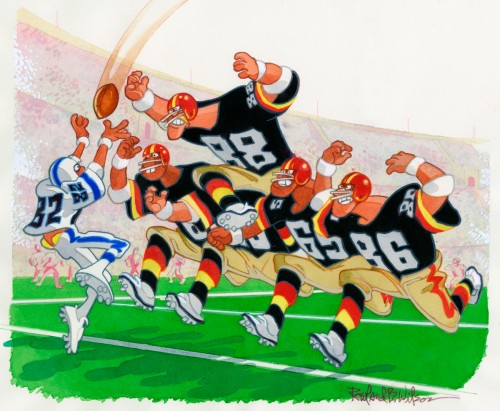 1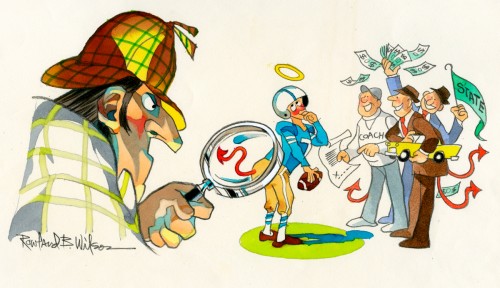 2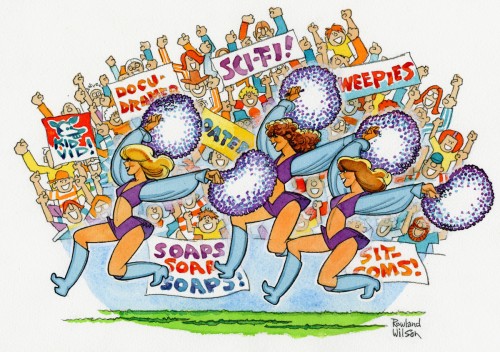 3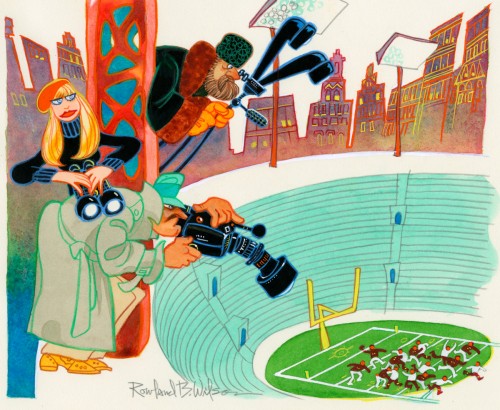 4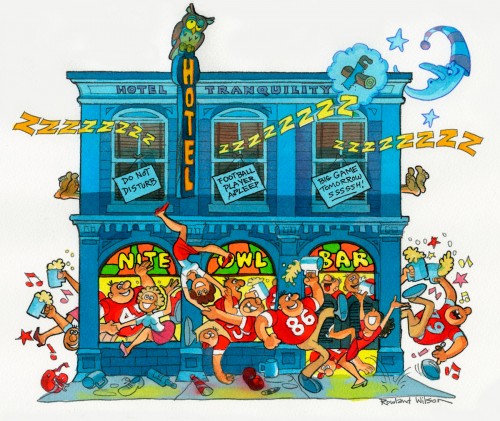 5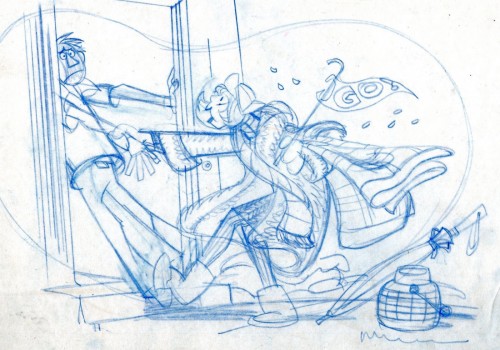 6a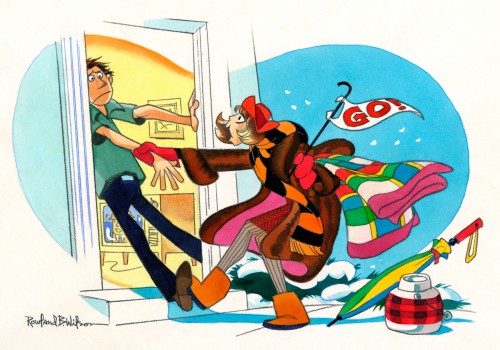 6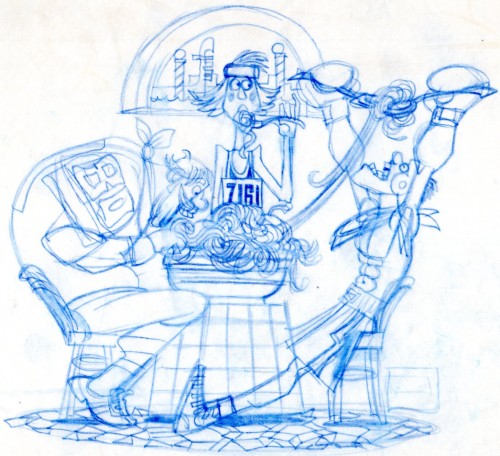 7a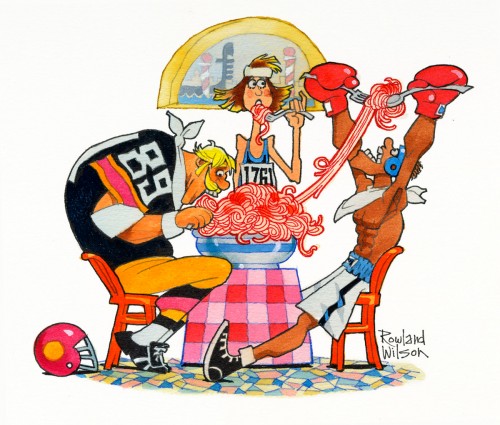 7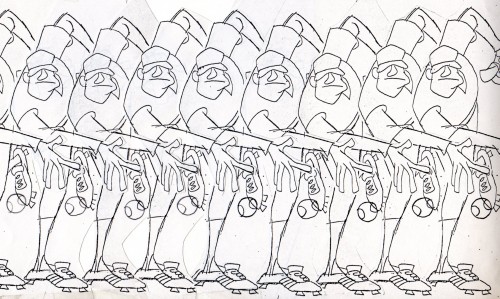 8a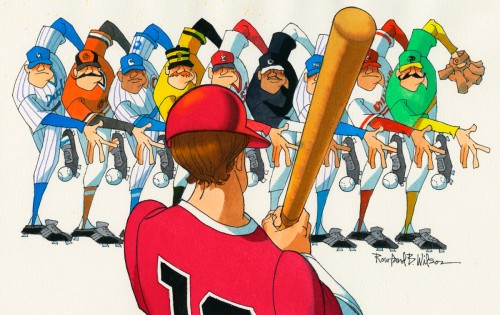 8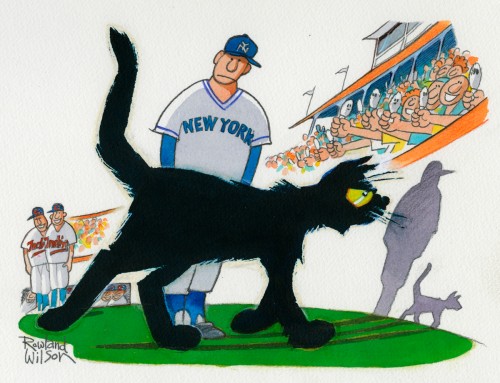 9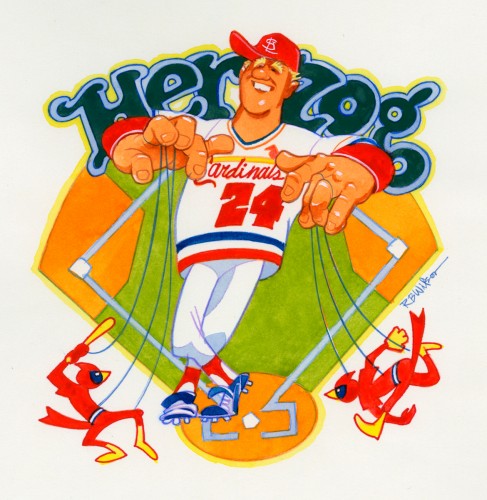 10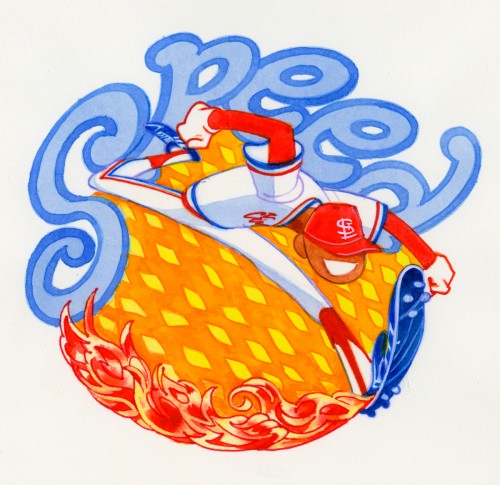 11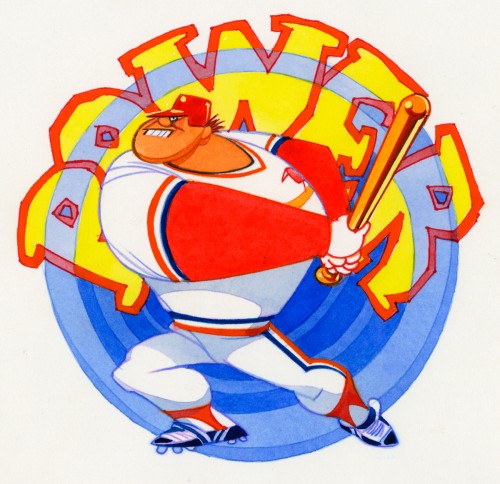 12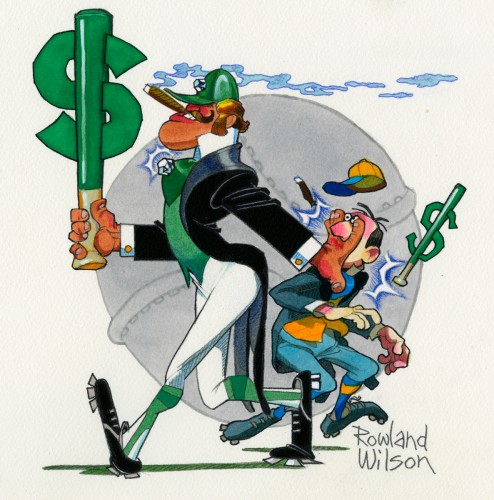 13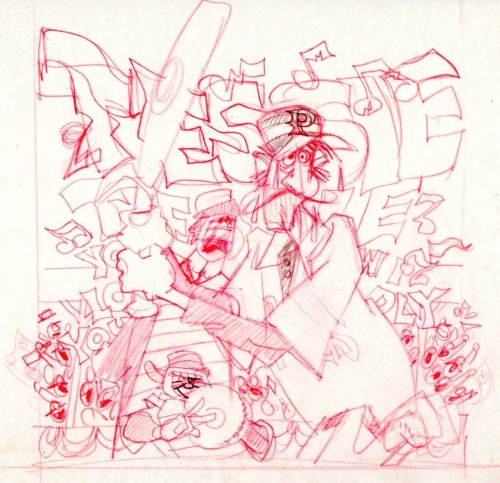 14a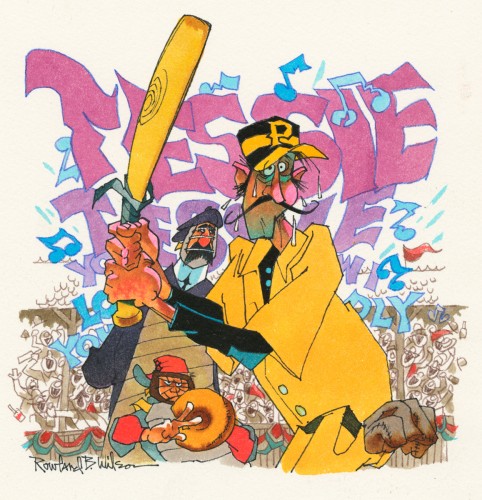 14
I had planned to post more of these great illustrations tomorrow.
Because of the death of John Severin, I've decided to hold off part 2 of this TV Guide post until next Thursday and instead post something in memory of Mr. Severin tomorrow.
Many thanks to Suzanne Wilson and Bill Peckmann for their generous contribution.
6 Responses to "Rowland B. Wilson TVGuide originals – 1"
Leave a Reply