commercial animation &SpornFilms &T.Hachtman 20 Feb 2012 07:17 am
Happy President's Day
- Since it's President's Day, I thought I'd give you a small bit of the show I did this past year for HBO, I Can Be President.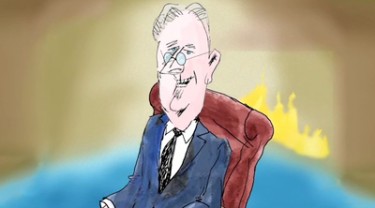 Actually, this is a rough animatic for a sequence that was cut out of the show. Had it been approved, we would have animated it and properly finished it. We did about ten segments like this when we were forming the material, and it turns out we were taking the show in a direction that was not desired.
Sheila Nevins, HBO's VP of programming wanted the show to not focus on the past (rightfully so as it turns out), and we had to dump any but a small part of the history of the Presidents. This show had a long history which took quite some time to get through the production. It was also done for a very low budget, but turned out quite well. Special thanks go to Matthew Clinton and Katrina Gregorius for their tireless and charming work.
We had sequences on John Adams and his son John Quincy Adams making a disastrous sea trip to Paris; there was another section on the animals kept by various Presidents at the White House (J.Q. Adams, himself, had a pet alligator at the headquarters. Coolidge had dozens of dogs, cats, birds, a wallaby, a baby hippo, a donkey and many other animals. He basically made a zoo of the White House.)
The sequence below shows a couple of actual stories about Franklin Delanor Roosevelt in a time before he caught polio and was crippled by the disease. He came from a wealthy family, and had more access to the world than your average would-be-President.
The bad temporary Voice Over is mine, the cheapest actor I could find. The plan was to replace mine with a celebrity voice.

Animatic version of sequence cut out of I CAN BE PRESIDENT.

The DVD, when it comes out, will have a whole slew of these eliminated animation pieces.
The gifted cartoonist, Tom Hachtman, did a number of caricatures of the Presidents for these sequences. It would have been nice to have used the material he delivered, but such is this type of production.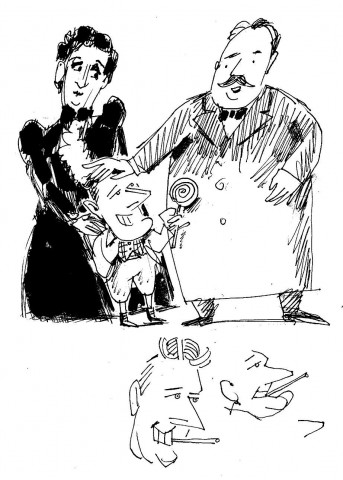 1
Here are Tom's sketches of FDR for the animatic.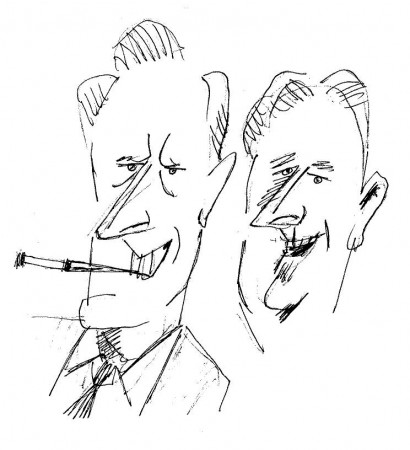 2
FDR narrates it as if it were a "Fireside Chat".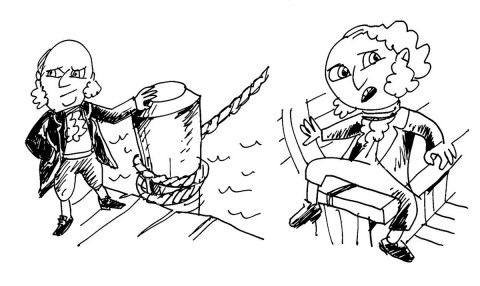 3
These drawings were for the animatic on John Adams and son, John Quicy Adams,
crossing the Atlantic to go to France – where they stayed for more than a year.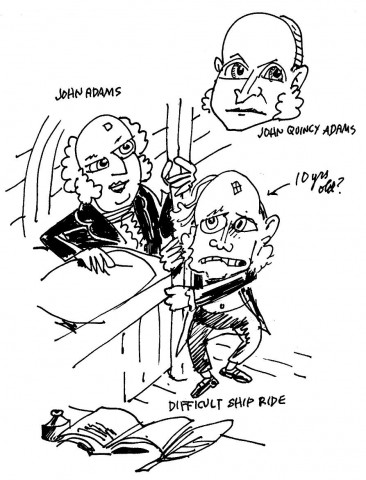 4
It was a tough voyage. Storms, invading British ships and seasickness.

The show will air numerous times in March:
Sun March 4, 06:00 AM – HBO – EAST
Sun March 4, 09:00 AM – HBO – WEST
Mon March 12, 06:00 AM – HBO – EAST
Mon March 12, 09:00 AM HBO – WEST
Sat March 24, 06:05 AM HBO – EAST
Sat March 24, 09:05 AM HBO – WEST
Fri March 30, 06:45 AM HBO – EAST
Fri March 30, 09:45 AM HBO – WEST
3 Responses to "Happy President's Day"
on 20 Feb 2012 at 9:14 am 1.Stephen Macquignon said …

Great post very fitting for today

on 20 Feb 2012 at 11:01 am 2.Charles Brubaker said …

I love the drawings, Michael. Looks like a great special.

I don't get HBO, so I'll be sure to buy the DVD when it comes out.
Leave a Reply