Commentary 25 Feb 2012 07:25 am
Afternoon of Remembrance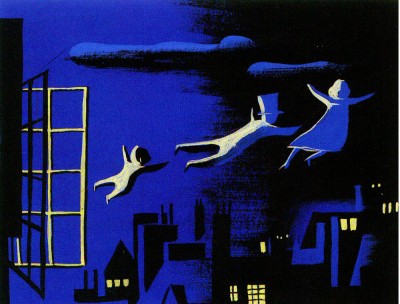 - Today in Hollywood, the Animation Guild, ASIFA-Hollywood and Women In Animation will present "An Afternoon of Remembrance," a celebration of some of those from our animation community who died in the past year. Among those scheduled to be remembered include a number of East Coast artists as well as several Independent animators.
Karen Aqua, Jordan Belson, Robert Breer, Vincent Cafarelli, Don Christiansen, Cornelius "Corny" Cole, Del Connell, Ray Dieter, Norm Gottfredson, Bill Justice, Earl Kress, Dorse Lanpher, Dwayne McDuffie, Dan Mills, Barney Posner, Hal Silvermintz, Paul Somner and others will be brought to a small communal closure.
I couldn't praise the three organizations any more for doing such important work for the community. It's a very sad event, but one that is an absolute necessity given the rising ages of many of our forbears. I only wish that I were in Hollywood to be able to attend such an event and to honor some of those veterans that came before us.
The Afternoon of Remembrance is free of charge and is open to all.
No RSVPs necessary.
Food and refreshments, 12 noon, Memoriams, 1 pm.
The Hollywood Heritage Museum (Lasky-DeMille Barn)
2100 N. Highland Ave. (across from Hollywood Bowl) in Hollywood, California.
____________________
Ann Arbor Promotion
The brilliantly talented Jeff Scher has posted a new advert he's done for the latest Ann Arbor FIlm Festival. The ad, itself, should win the film festival's top prize, if you ask me. Once again, Scher works with the very talented composer, Shay Lynch, who's take a rock turn for the music to the spot. Hi energy for 30 secs. Worth watching a number of times.
____________________
Carter Falls to Earth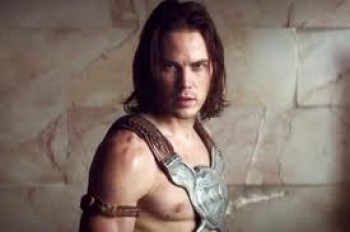 – There's a lot of dirt being thrown about the Disney studio of late and the source of it all seems to be pointed at Andrew Stanton's live action film debut. John Carter of Earth, is the source of all the trouble. An article in The Beast reveals a lot when it talks about Disney Chairman Rich Ross' job being in trouble for the ever expanding $250 million budget.
John Carter is . . . the kind of cautionary tale that keeps studio chiefs popping Ambien at night: a vanity project with sky-high expectations and a humongous budget* that now seems destined to land with a massive thud at the box office—unless it can somehow rake in more than $400 million to break even. In other words, it's the kind of movie that causes heads to roll.
Stanton has denied that the budget had reached a quarter of a million dollars, but Disney seems to be stating that that's the case. Everyone at Disney points to the film as a failure and they're all expecting to see heads roll. Let's hope there will be room for Stanton to get back into animation. I'm sure Pixar will be looking to do another Finding Nemo eventually.
Nothing in the trailers I've seen has made me excited about seeing this film, and of course I'm not being fair. However, the multiple computerized crowd scenes just reminds me of schlocky The Mummy Returns kind of thing, but this film doesn't even have a Brendan Fraser at the center of the movie. Even that wouldn't be enough for me to tolerate one of these overblown Hollywood epics that are never very epic – just loud. But, as I say, I might be wrong and will reserve my last judgment until I see it. I'm just not looking forward to it.

I still would have liked to have seen what Bob Clampett
would have done with this way back when.
Oh well, dreams of a rarebit fiend.

____________________

Executive Shuffle
- After Rango reaped a giddy success for Paramount Pictures, the movie company decided to set up their own Animation division. They put executive, David Swainton, in charge and they were off to the movies. Or so one would have presumed. Now Variety reports that Swainton, just four months into the job, has quit his post "for personal reasons/" Although Paramount had wanted to turn out one film a year beginning in 2014. As Variety writes:
"At the time, the news was seen in part as a negotiating tactic with DWA, whose distribution deal with Paramount was set to expire at the end of 2012. Both parties asserted that the division would have no affect on negotiations — which weren't even supposed to begin until early 2012. But sources outside the studio saw the initiative as leverage that Paramount could bring to the table.

"Though no film has yet been slated for release, studio has said several viable projects are in the works, including an adaptation of the graphic novel "New Kid."
Paramount Motion Picture Group prexy Adam Goodman will take charge of the animation development team.

____________________

Fleischer Multiplane
- Looking back to Paramount Pictures animation division in 1938, Nicholas John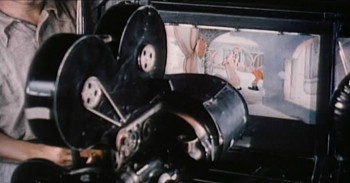 Pozega posts on his blog, Classic Cartoon Reviews, a number of screen grabs showing Max Fleischer and his 3-D setback animation camera.
The images are sharp, informative, and worth a look. Mr. Pozega pulled them from a "Popular Science" reel on the DVD "Popeye the Sailor: 1938-1940″. If you continue to scroll down on his blog there are also other newsprint images of the camera.

____________________

Spirited Away : BFI Monograph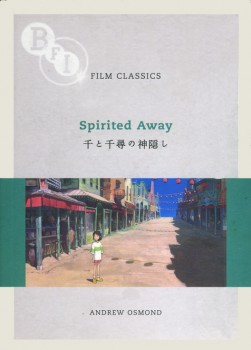 - After seeing The Secret World of Arrietty, I really got into the Miyazaki mode and have dug into a DVD set I own of his features up to including Spirited Away. They're all in Japanese with English and/or Chinese subtitles, so there's some purity in the viewing.
However, I've also been reading a wonderful monograph written by Andrew Osmond in 2008, Film Classics: Spirited Away. I raced through this book and have gone back to the front and am reading it again. It's a very open-minded reading of the film taking in many of the negative critiques that came with the film and addressing some of them quite well. I've gotten quite a bit out of the book and wish Mr. Osmond had done similar works for other Miyazaki films. I'll have to reread his 100 Animated Feature Films again. I wasn't very positive about the book when I originally commented on it, in that I didn't quite understand the reasoning behind the selection of titles chosen for that book. However, Mr. Osmond writes with such strength and self-confidence that he covers a lot of good territory. I'll have to see if I think differently this time out.
I do recommend the BFI monograph, Film Classics: Spirited Away, though. It can be picked up a Amazon, of course.
____________________

A Beauty Awakens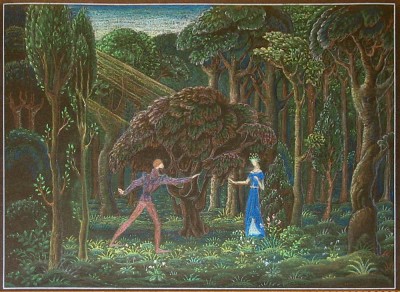 Hans Perk on his excellent site, A Film LA, has shown us another side to the development of Disney's feature, Sleeping Beauty. For the most part, we're accustomed to the noble and stylized images from the hand of Eyvind Earle, the stylist who ultimately dominated that feature and made it the film we all know and cherish. However, Hans features some preliminary art by Danish illustrator, Kay Nielsen. Nielsen died in 1957 during the production of the feature.
To date only the one illustration he'd done, which appeared in John Canemaker's book, Before the Animation Begins, had come to light. Now Hans introduces us to more of this art which has recently come to light.
This website is one of my favorites. A great resource if there was one.
3 Responses to "Cracks, Quips and Crits"
on 25 Feb 2012 at 12:24 pm 1.Janet Benn said …

Kay Nielsen is so great! I don't have words…I have been collecting images of his work for years.

I also felt a big thudding nothing when I saw the previews for this obviously super-expensive John Carter film. I think the princess looks more interesting for a main character!

on 26 Feb 2012 at 7:49 pm 2.The Gee said …

I haven't read any of the John Carter books that I can recall. So I don't have any great expectations for the film.

From what I've read online there's a lot of gnashing of teeth about this is all wrong. I guess that, combined with this news, is mucho negative buzz.

I don't know if it would have been possible to do this film for less money, but, I do rather like Mayerson's idea of Failing Small.

Just a little of that budget could have gone to make and market multiple productions. And, heck, maybe they could have been John Carter stories or something. I don't know.

It is just a drag to see this unfold as it is. The stuff I've read make it sound like pre-release "Waterworld", yet, I haven't seen that flick mentioned in what I've read.

on 28 Feb 2012 at 9:50 am 3.Charles Kenny said …

I'm ashamed to admit I've had that BFI book sitting in my cart on Amazon for quite literally a few years now.

Methinks it will make a nice birthday present and companion to the "Art of Spirited Away" book.
Leave a Reply