Animation &Animation Artifacts &Disney 29 Feb 2012 07:33 am
- It's animation drawing Wednesday, and I have a few more scenes by Milt Kahl of Roger from 101 Dalmatians. However, I want to take a short break from those scenes which are large and difficult to scan in.
I have a number of scenes of Mickey from The Sorcerer's Apprentice. They all came with nothing. No exposure sheets, no registration marks or pegs, no anything, So, basically, I'm just showing off some drawings, trying to register them as best I can and then giving a guess of an exposure to hint at their motion. But I think there's something to be gained, or I wouldn't be doing it.
Since there's no indication of a repeated step from Mickey, and knowing it's in the scene, I doubled it in the QT movie to see how it works. It's all fun and variations for me here.
This is Seq 7 Scene 4 animated by Les Clark. Mickey is instructing the newly livened broom to march step and follow him.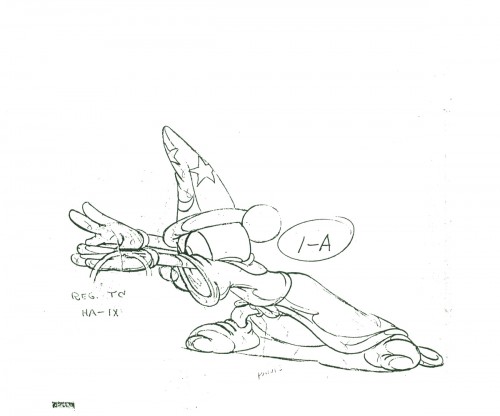 1A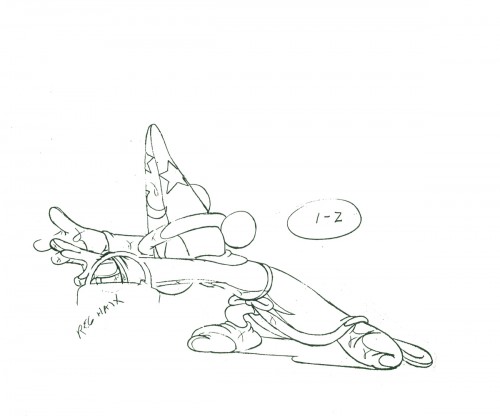 1Z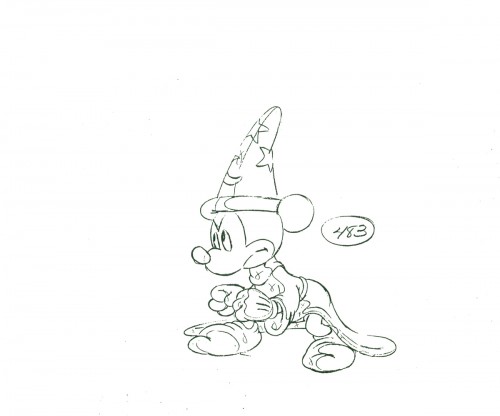 483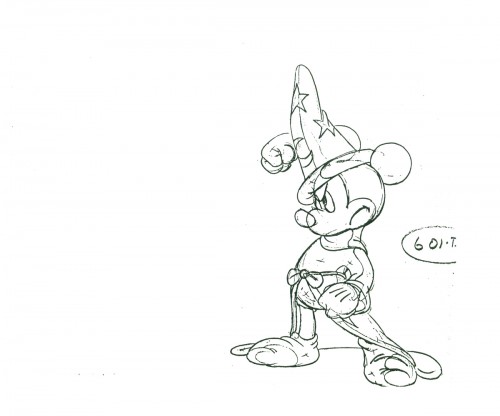 601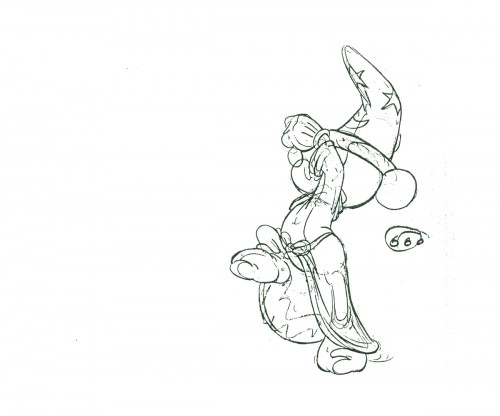 680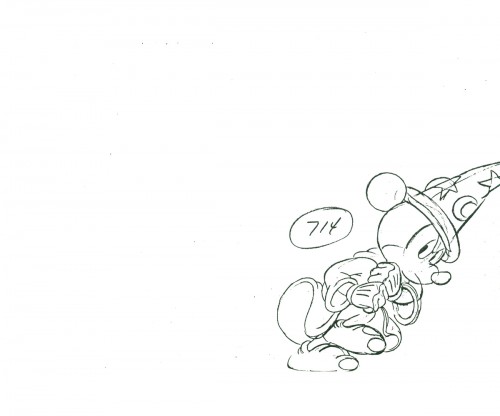 714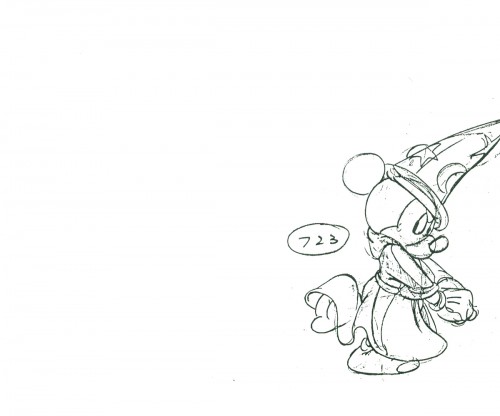 723

______________________

The following QT includes all the drawings posted above.

The registration is a bit loose. Sorry but, these are obviously
copies of copies and there's plenty of shrinkage and distortion.

Click on the right side of the lower bar to watch it one frame at a time.
2 Responses to "Mickey Flutters Fingers"
on 01 Mar 2012 at 2:51 pm 1.The Gee said …

Antics and Gestures.

What I was wondering is if anyone knows of notes on gesturing. I just need to revisit that info, and other acting notes.

The action analysis posts tend to have decent nuggets in them but anything which specifically is about the animation, like the Mickey drawings above, might be good, too.

No biggie. Just wondering if anyone knows of specific sites or blog on the topic. Deja's site and other's are probably additional places I'll skim through.

on 01 Mar 2012 at 3:01 pm 2.The Gee said …

enh. I'm nixing that request. So, ignore that.

I forgot Animation Meat.com has additional notes that are in line with what I need to read. Maybe I'll back these up this time.
Leave a Reply