Action Analysis &Animation &Animation Artifacts &Disney 28 Feb 2012 06:09 am
- For a while I was posting the Action Analysis Notes from the Disney Studio's after/hours classes back in 1937. For some reason I was distracted from that mission and stopped with the April of '37 notes. Well, I'm back with more and will continue with what notes I have.
The following lecture took place on May 3, 1937.
It's an analysis of a film clip starring Patsy Kelly as she angrily strides over obstacles and is finally stopped by a man and calmed down.
The participants of the class include: Joe Magro, Bill Shull, Jacques Roberts, Izzie Klein, Aurelius Battaglia, David Rose, Ken Petersen, and Robert Carlson.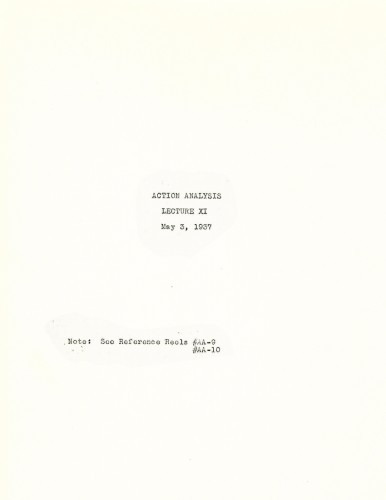 Cover page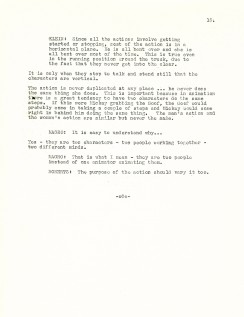 15
.
- You'll find past posted notes here if you're looking for them, but you'll also have to scroll through some animation art to get to them.
One Response to "Action Analysis – May 3, 1937"
on 29 Feb 2012 at 9:03 pm 1.Nicholas Pozega said …

Hm, how many of these Action Analysis notes would you estimate are in existence?
Leave a Reply