Bill Peckmann &commercial animation &Independent Animation &Layout & Design 27 Mar 2012 07:10 am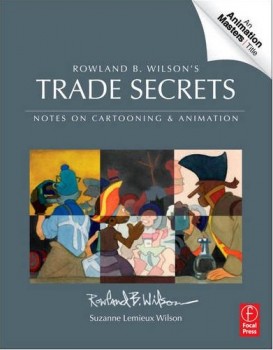 - There's a wonderful new book on the market, and I want to keep it in your attention. So I'm trying to give as much attention to the great work of Rowland B. Wilson.
Rowland B. Wilson's Trade Secrets: Notes for Cartooning and Animation seems to offer quite a bit of attention to Mr. wilson's animatoin art as it does his brilliant illustration and cartooning.
Keep it in mind.
- Yesterday, we saw a lot of B&W models by Rowland B. Wilson done for Don Bluth's feature, Thumbelina. Today, I have a cache of photos taken by animation producer, Phil Kimmelman, when he visited Rowland in Ireland. Many of the models overlap, except that these are in color.
These all come by way of Bill Peckmann's great collection, thank you very much.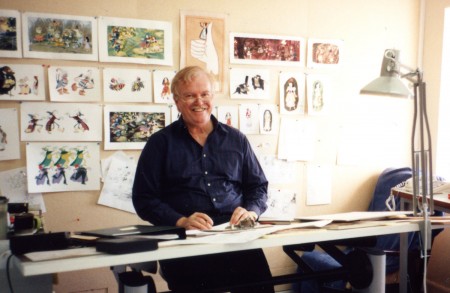 1
Rowland at his desk.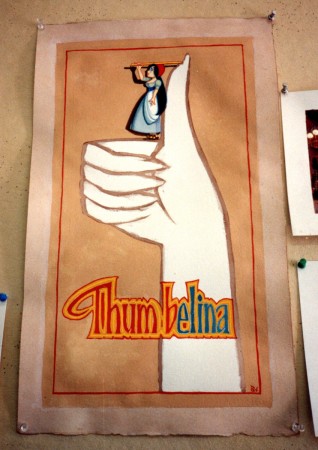 2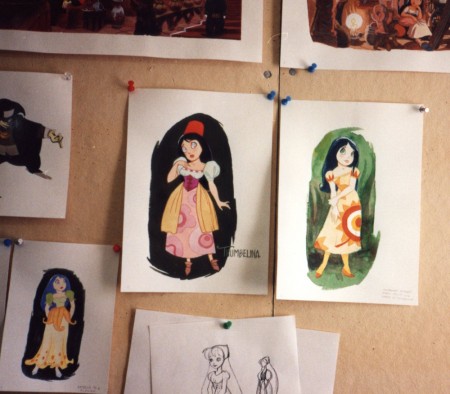 3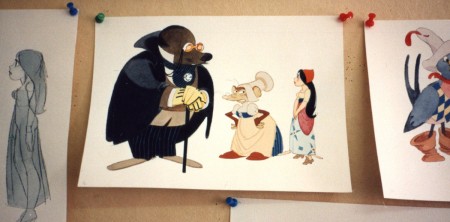 4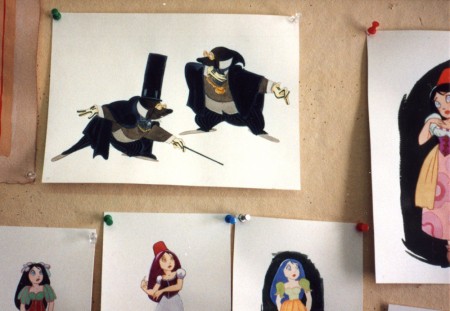 5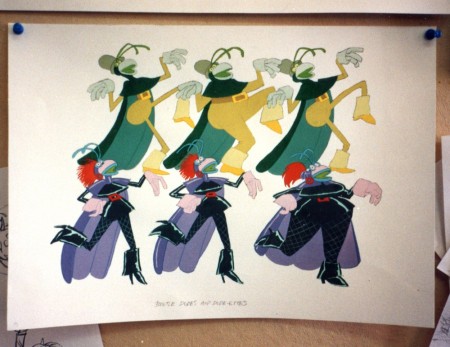 6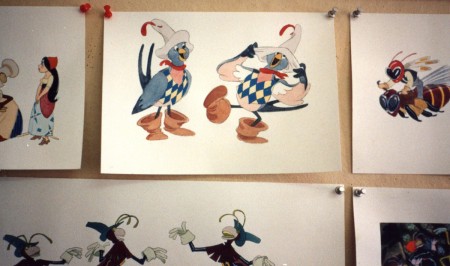 7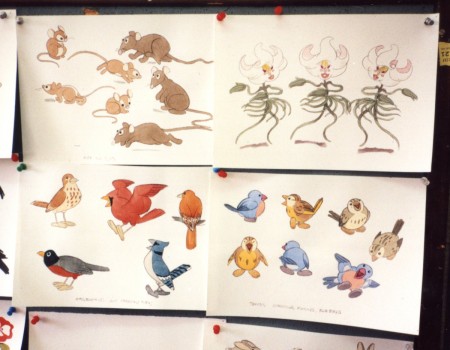 8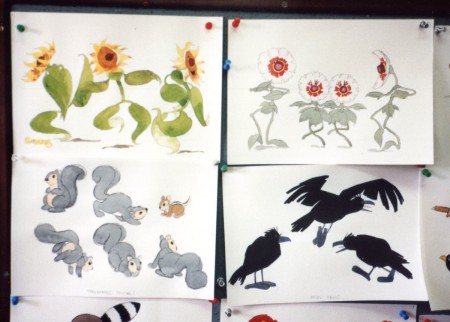 9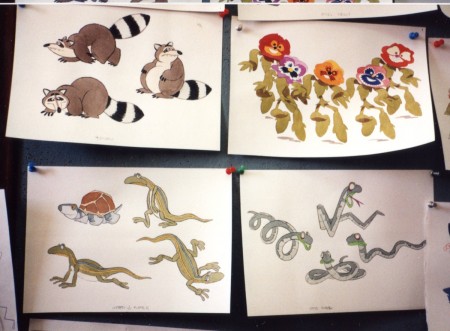 10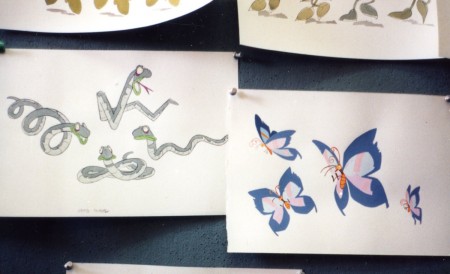 11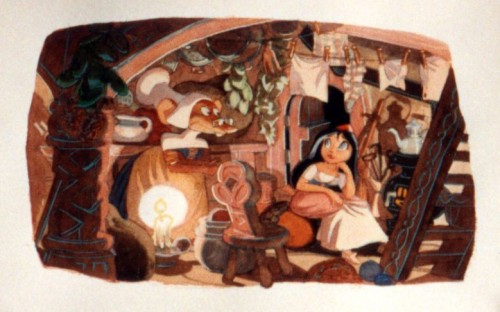 13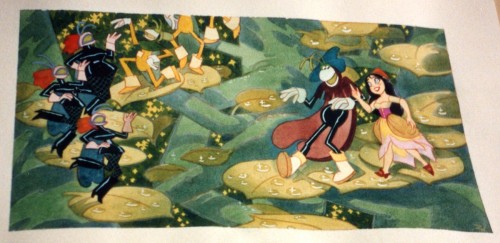 14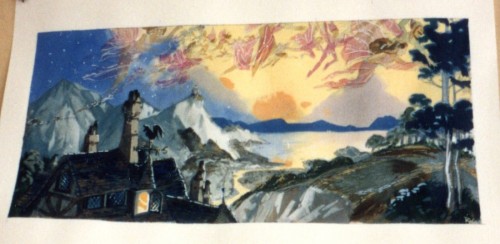 15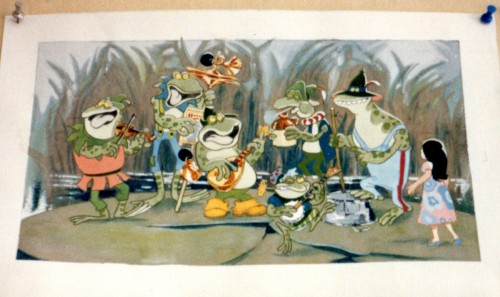 16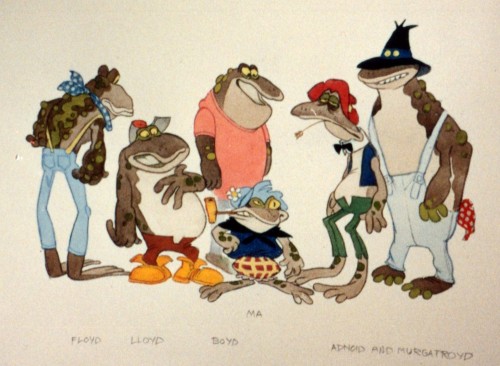 17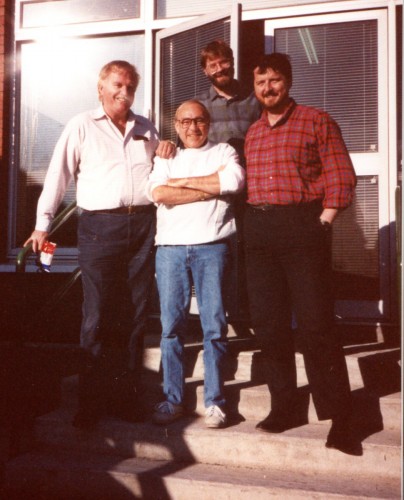 18
Rowland (L), Phil Kimmelman (Ctr)
Bill Frake (R), unknown in rear
One Response to "Thumbelina Photos"
on 27 Mar 2012 at 8:33 am 1.Stephen Macquignon said …

I love his artwork what a joy to look at
Leave a Reply