Commentary 31 Mar 2012 07:42 am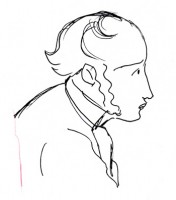 The Kickstarter Thing
- It was a kick to do the Kickstarter campaign trying to raise some funds for POE. No luck in the end (I obviously set my aims too high), but plenty of eye opening support from everyone in the animation community. It certainly was encouraging and more than a little heartwarming.
From the center of my being, let me say a loud Thank You to all out there; I am blessed. And you people are all wonderful.
I'm not sure if and how I'd do it again (though a lot of people are encouraging me to start again immediately); it's a bit stressful in the end. Certainly, I'd work with one of the non-Kickstarter programs where the goal wouldn't force the cut off. Just the same, it all took a bit of a toll. However, before the week is out I'll get into it.
Again, many thanks.

______________________
The News of My Demise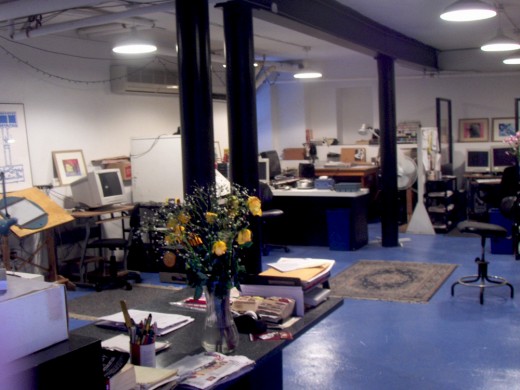 - Now another piece of news. I'm not going out of business.
I am closing the doors on my studio space, but we're just downsizing. The projects I've been doing have shown me that I don't need quite as much space to work since what I have been doing is to work on my own or in collaboration with Matt Clinton, who is in Michigan. I have work coming up, but I'll be doing it alone. I don't need 5000 extra feet of space and five desks and computers.
After thirty two years, I'm going to go a bit more virtual. I'll have the computer out of the home, and I'll take Candy Kugel's incredibly generous offer to do some of the work out of her space, Buzzco. It'll be fun to be around a good friend during the weekdays, and I'll continue the way most of the world seems to be operating.
Of course, when the funding for POEor something large does come through, I'll rebuild and open new doors. That actually may be sooner rather than later, but for now, my studio's address will be my home address.

______________________
Chris Sullivan
- There's an interesting, and very independent feature film about to open at the Tribeca Film Festival. Chris Sullivan is an animator workig out of Chicago who is completely independent, and has been working on his film for years. Consuming Spirits is truly multi-media. It jumps from 2D cel animation, to cut-out animation, to clay animation. It breathlessy gliedes from one form to another in a seamless way. The film deserves to be seen on the big screen, and I encourage you to catch it during the Tribeca Fest. I've seen about a half hour of the film and look forward to seeing it all together and complete.
1st Screening: Monday, 4/23, 6pm. Clearview Chelsea Cinemas.
2nd Screening: Tuesday, 4/24, 4pm. AMC Loews Village 7.
3rd Screening: Wednesday, 4/25, 7pm. Clearview Chelsea Cinemas.
From the Tribeca program:
Nearly 15 years in the making, Chris Sullivan's Consuming Spirits is a meticulously constructed tour de force of experimental animation. Shooting frame by frame in 16mm, Sullivan seamlessly blends together a range of techniques into a distinct, signature visual style. In the process, he constructs a hypnotic, layered narrative, a suspenseful gothic tale that tracks the intertwined lives of three kindred spirits working at a local newspaper in a Midwestern rust belt town.
I'll give more of a reminder when the time gets closer.
______________________

UPA
- I had intended to write extensively about UPA. The new book, When Magoo Flew by Adam Abraham and the accompanying DVDs, the Jolly Frolics, from TCM. These are just the most brilliant thing to happen to animation history this year. I'm slowly savoring the material and haven't quite finished it. When I do I'll write a full review.
However, I can guarantee you that my reviews for both are positive, and if I were you, I'd buy either and both right away.
10 Responses to "Some things"
Leave a Reply