Articles on Animation &Disney &Illustration &Mary Blair 03 Apr 2012 07:44 am
- The current issue of American Artist Magazine has a piece on Mary Blair's work in Hollywood. I thought you might like to take a peek at the issue.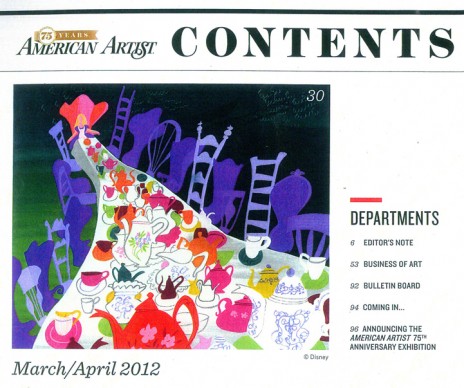 Contents page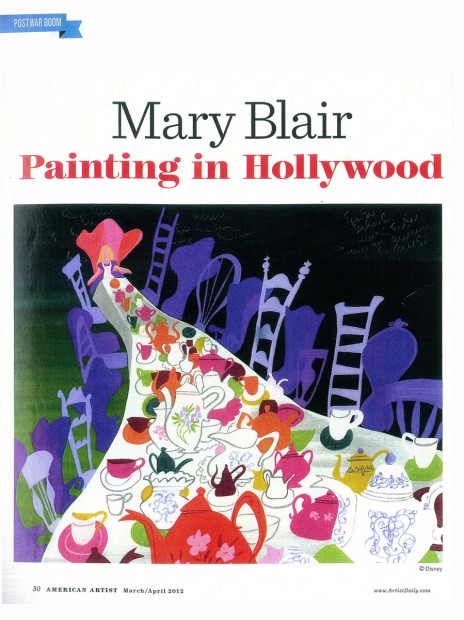 1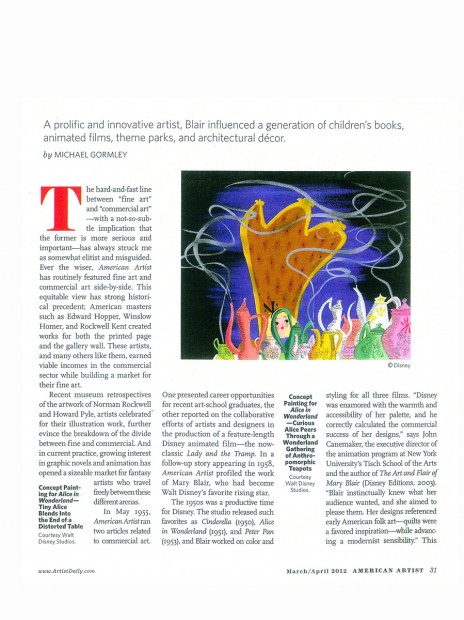 2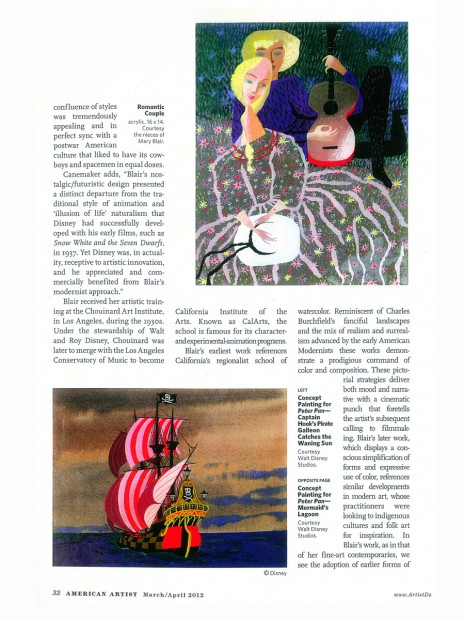 3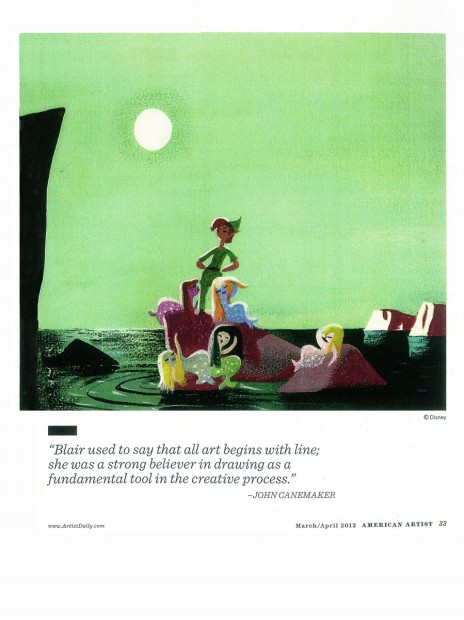 4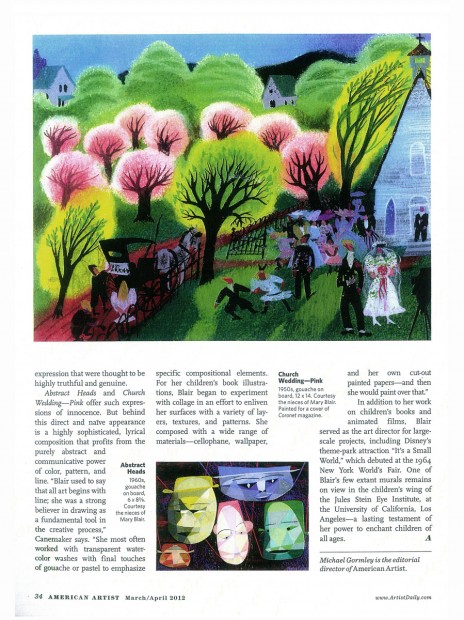 5
2 Responses to "Mary Blair – American Artist"
on 03 Apr 2012 at 12:00 pm 1.Don Cox said …

I see a compilation of Mary Blair's Golden Books is to be published soon.

on 03 Apr 2012 at 12:36 pm 2.Stephen Worth said …

I wish they hadn't upped the saturation on the images like that when they printed them. I don't think i've ever seen that last painting, and I suspect it isn't nearly as neon as that.
Leave a Reply