Commentary &SpornFilms 06 May 2012 05:24 am
Three Women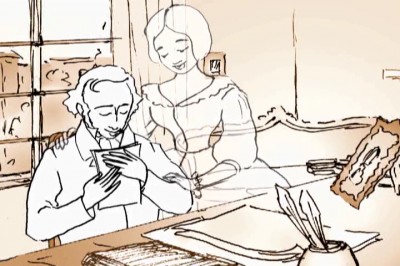 Edgar Allan Poe had two great loves in his life. The first woman, Elmira, was engaged to marry him when he was a student at the University of Virginia. She ultimately sent him a "Dear John" letter when her parents forbade her to marry someone whose station in life was lower than hers.
Shortly thereafter he'd been forced to leave the University for lack of funds. His stepfather, John Allan, refused to give him more money, and Poe left the school penniless.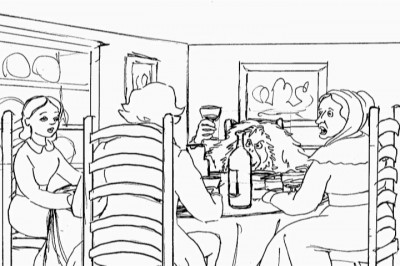 He soon learned that his Aunt in Virginia had also been evicted from their home with her 13 year old daughter, Poe's cousin, Virginia. Edgar suggested that the three of them share an apartment and thus make it easier to finance their living quarters. To do so, and to not be scrutinized by society, Poe married Virginia, his 13 year old cousin. It would have been scandalous had he not. He immediately fell in love with her and saw her as the love of his life. Most Poe historians believe, however, that they did not consummate their marriage.
A singer, Virginia ultimately died, at the age of 21, after a vocal problem led to pneumonia. Her illness stretched out for a long time because they did not have money to care for her properly. This led to guilt and anger for poor Edgar who could not help his love, and it's when he did turn to alcohol. However, he gave it up after his wife's death and stayed sober the rest of his life. Virginia was the Annabel Lee of the famous poem he'd written after her death.
Several years later, he learned that his original love, Elmira, had recently been left a widow when her husband had died. Poe and Elmira reunited and were engaged to marry when he suffered the curiously peculiar death that he did.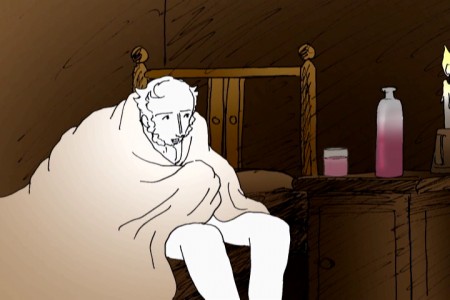 It's my thesis, in the film we're trying to finance, that Poe's problem was not alcohol or drugs (this was a negative slur invented by his biographer, Rufus Wilmot Griswold). The real difficulty throughout Poe's life was poverty. He did everything possible to resolve this, but did not succeed, even unto his death at age 40. On the very day of his death he was to travel to Philadelphia (he'd just bought the tickets) where he was to meet Muddy, his Aunt. He was to start a new literary journal, and they were meeting to obtain financing that she had arranged. Something happened before he got onto the train, and he was found delirious, in a near coma, outside a tavern, wearing someone else's clothes. He was placed in a pauper's hospital and died three days later.
Indiegogo is the site we're using to try to raise capital to finance a trailer for the film in the final style of the movie. This will help sales. We're within inches of a sale to a cable station for the US Broadcast which will hopefully give us traction to make other sales. Come hell or high water, I'm going to see this film finished.
If you can take a look at the Indiegogo site and leave a comment of support, even if you can't donate any money. That alone will give encouragement for us to go on. And tell your friends, especially those you think can contribute $15 or more.
4 Responses to "Poe Pourri"
Leave a Reply