Fleischer &Models 30 May 2012 06:05 am
- In Vince Cafarelli's collection of model sheets, there are a number from Popeye cartoons of the Fleischer era. These, for the most part, seem to be designed for the one-off cartoons. These are the more eccentric model sheets, and it's no wonder that they don't go into a lot of detail They didn't expect to need them again once the individual shorts were finished.
As such, there are very few images of Popeye here, except where he's wearing an unusual outfit – as in the third model, Romeo & Juliet.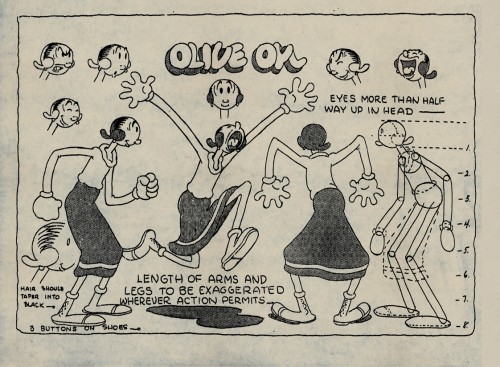 1
Olive Oyl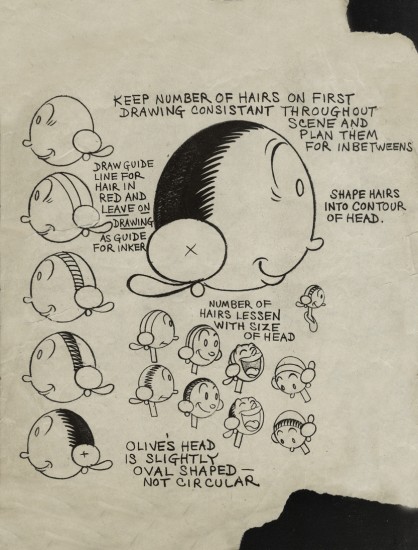 2
An assistant's guide to Olive's head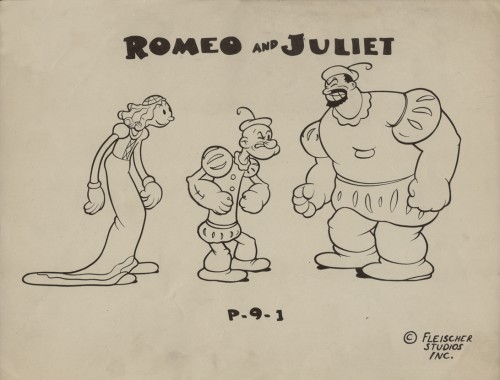 3
Romeo, Juliet and Bluto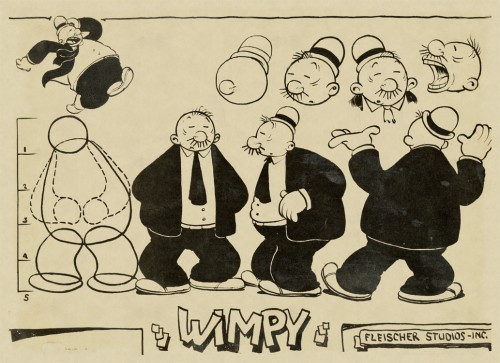 4
Wimpy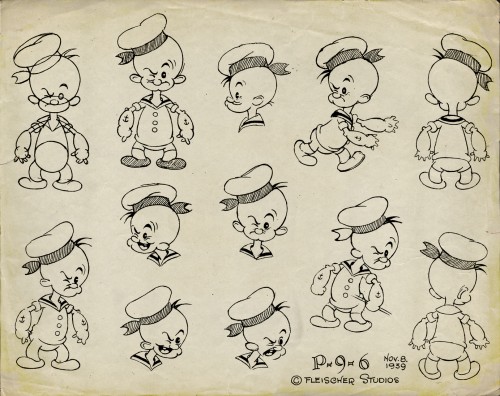 5
Popeye's annoying nephews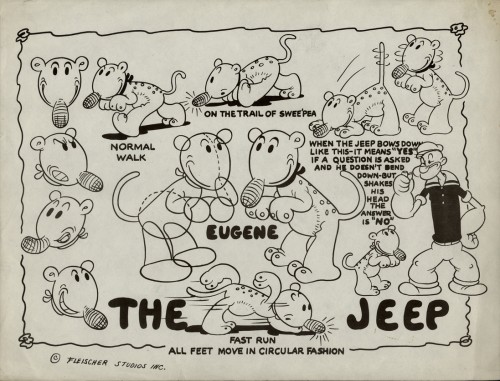 6
The jeep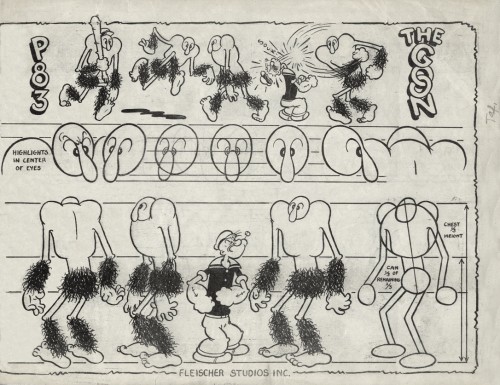 7
The goon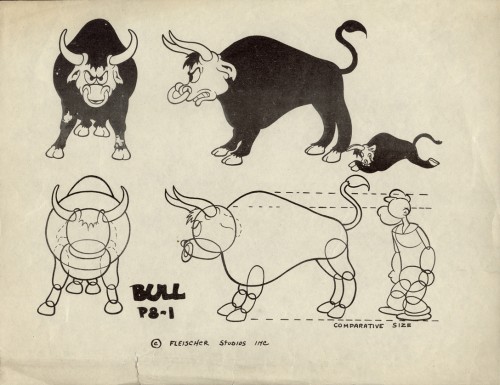 8
The Bull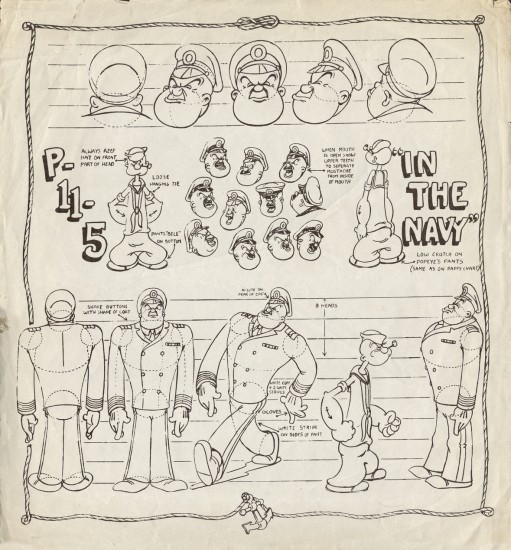 9
A new uniform for Popeye and
an early non-Fleischer film.
(As Thad Komorowski writes below, this model sheet
is from THE MIGHTY NAVY, a Fleischer film. I was wrong.)


___________________________________

And to add to the models here are two from the late Betty Boop.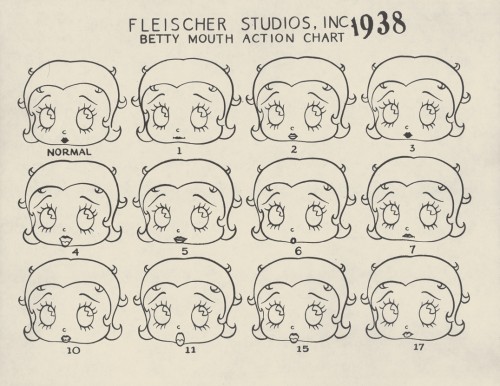 This first shows the normal Betty Boop mouth actions for a
simple bit of dialogue. Expect this to be on the test tomorrow.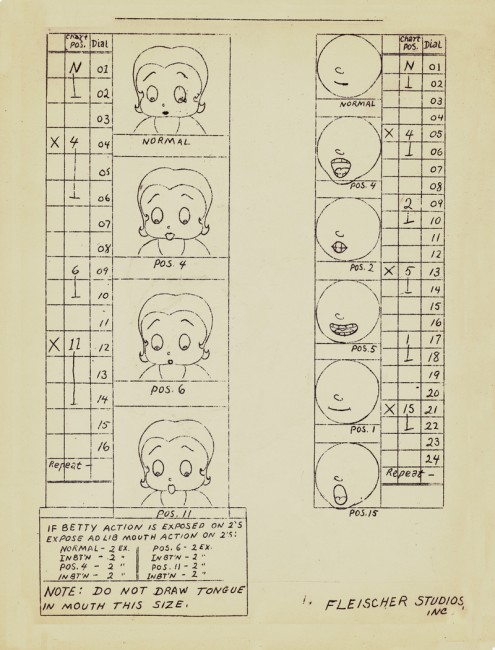 And here's a Betty mouth chart for the improvised dialogue.
Interesting that they had that all worked out.
They obviously animated in sections where they'd ask
the actors to provide the gags. With Popeye,
they'd just keep the mouths shut.
6 Responses to "Fleischer Model Sheets – Popeye and Betty"
Leave a Reply