Bill Peckmann &Illustration &Rowland B. Wilson 22 Jun 2012 05:40 am
- Suzanne Wilson has sent me some scans of beautiful artwork by her late husband, Rowland B. Wilson. What magnificent draftsmanship. His compositions are extraordinary and his color design is just beautiful. I takes my breath away to see how simply these are composed, yet the drawing is just so expert.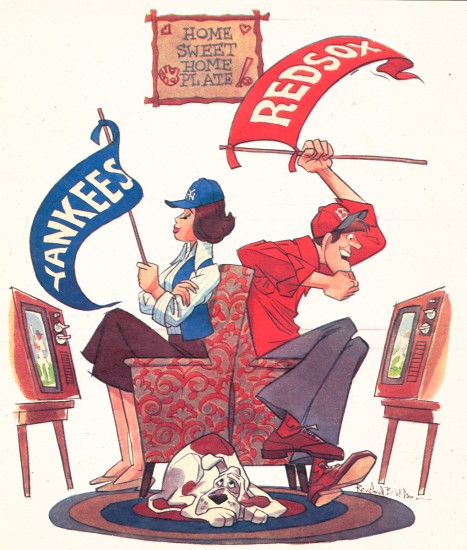 1
"Jean and Stephen are a loving couple–she loves the Yankees
and he loves the Red Sox"
Sunday News Magazine, New York, August 6, 1978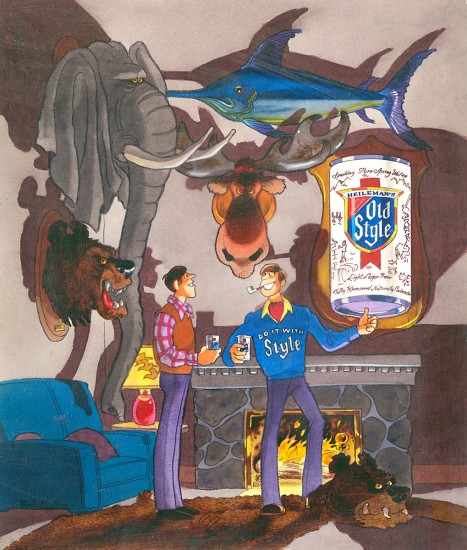 2
Old Style Beer
"…and I downed this one at the corner bar!"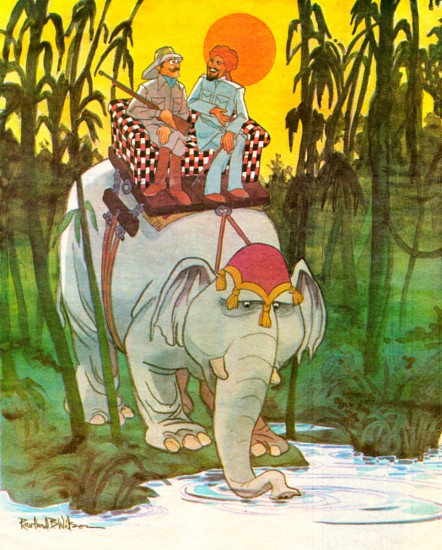 3
"All my elephant chairs are upholstered with fabric made of "Belviva" yarn.
Under a sun like this, we need all the fade resistance we can get.
Collins and Aikman
HFD, Retailing Home Furnishings April 3, 1978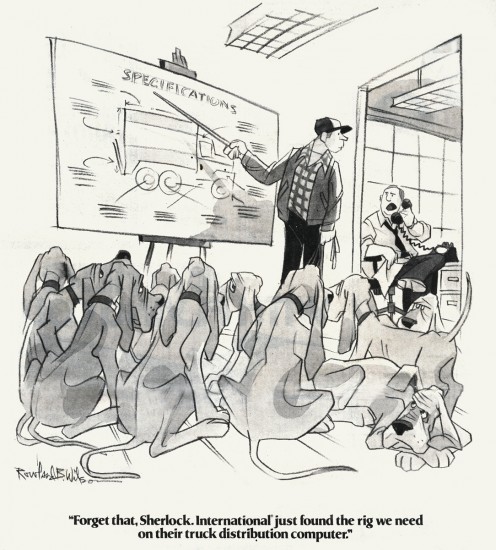 4
"Forget that, Sherlock. International just found the rig
we need on their truck distribution computer."
International Trucks, The Wall Street Journal, September 21, 1976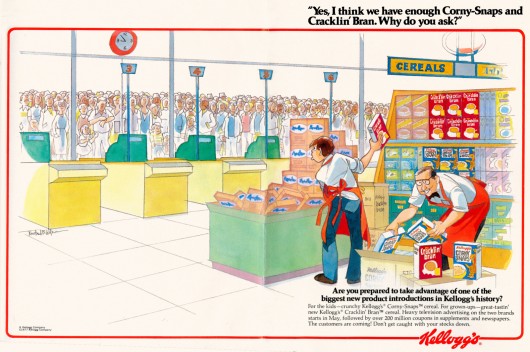 "Yes, I think we have enough Corny-Snaps and Cracklin' Bran. Why do you ask?"
Ad text: "The customers are coming! Don't get caught with your stocks down."
Kellogg's for magazine ads, 1977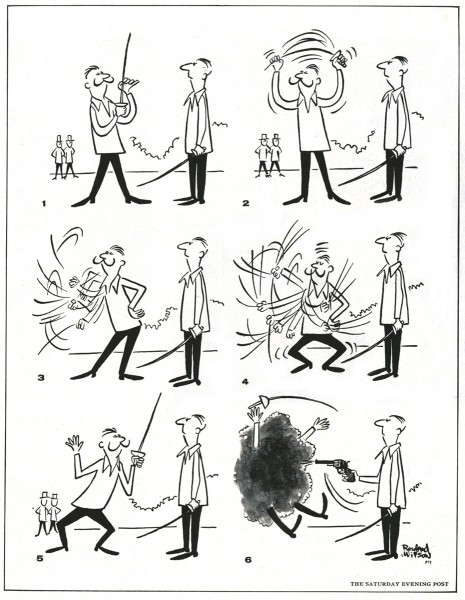 6
Way before Indiana Jones!
The Saturday Evening Post, May 19, 1956


Esquire Bourbon Dog
This was obviously a header for an Esquire article.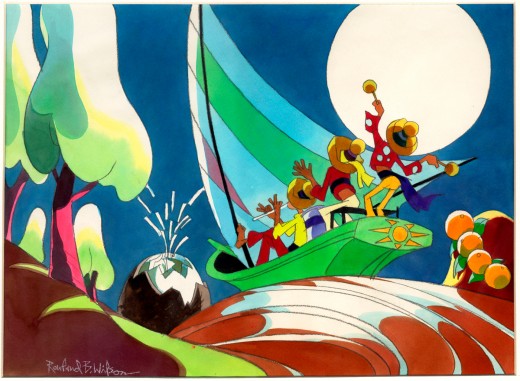 Calypso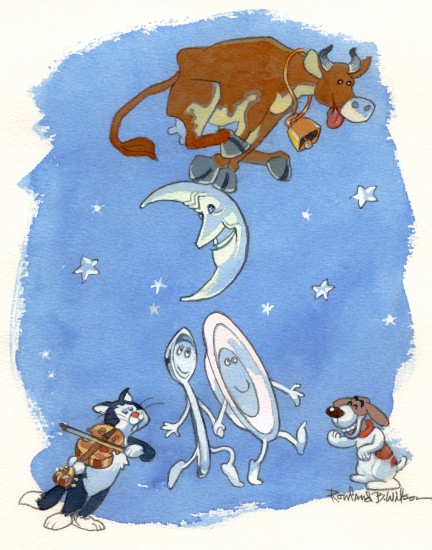 9
Over the Moon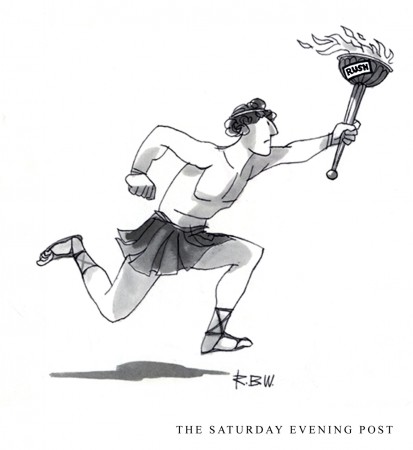 10
The Olympic Torch for
The Saturday Evening Post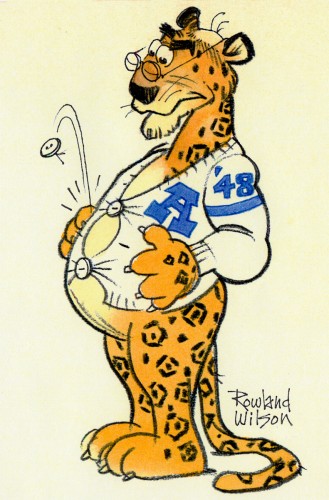 11
Leopard AHS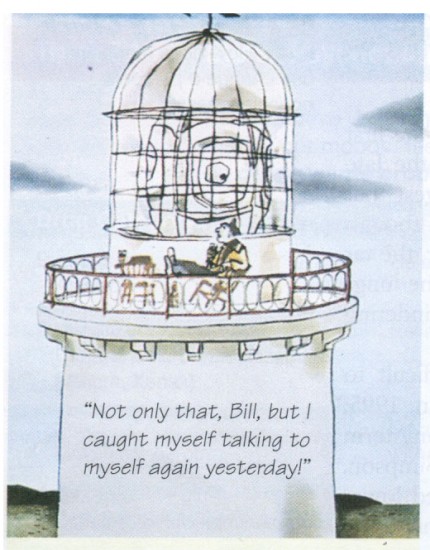 12
Carl Jung used this cartoon in ""Man and His Symbols"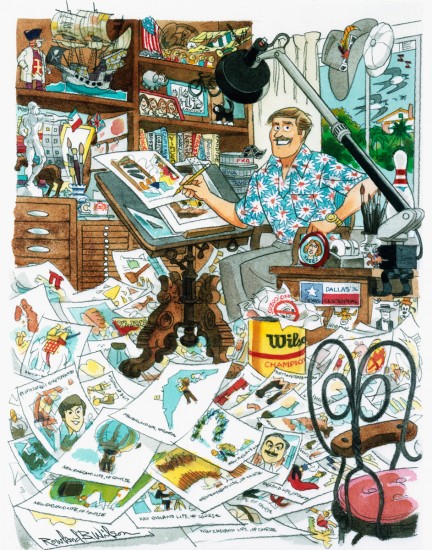 13
The Wilson Studio
4 Responses to "Another RBW assorted"
Leave a Reply