commercial animation &Layout & Design &Models 04 Jul 2012 05:25 am
- Last week I posted a number of drawings from spots which Vince Cafarelli had worked on and saved as a sample of his different projects over the years. Unfortunately, there's no guide to tell us what studio they were done in or who the sponsor was. I've assumed (maybe mistakenly) that the spots using the Signal Corps pegs came from UPA. Those done with Acme pegs (1,2,3,5) may have come from Gifford Animation or TV Cartoons.
I have a large number of other such drawings and will continue the post of these, despite the lack of information behind their history. If anyone can identify any of these, please tell us in the comments section, and I'll add it to the post.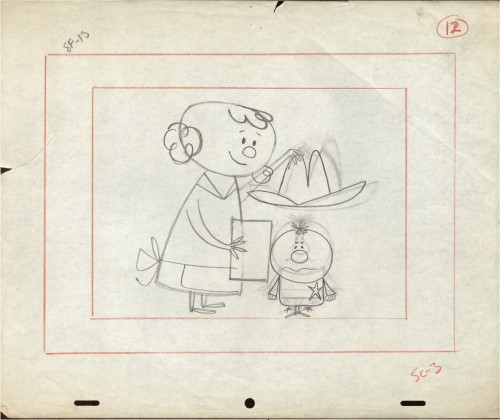 1
Some of these drawings & designs are undeniably brilliant.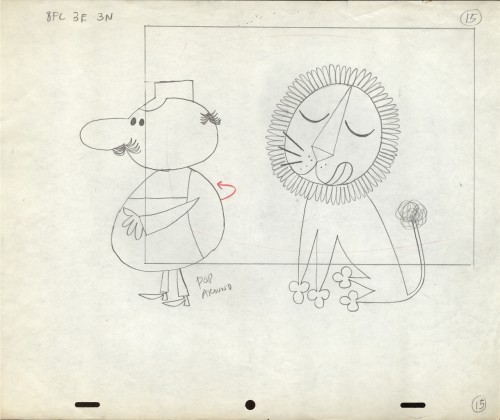 2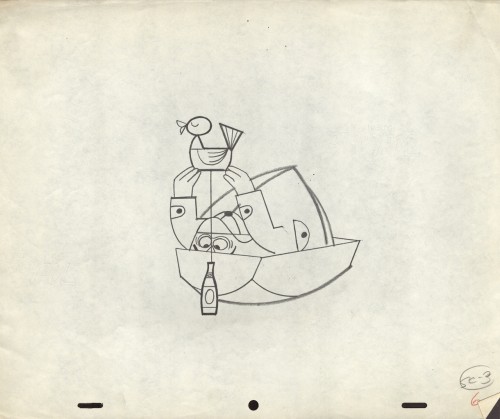 3
This is just an absolutely great drawing.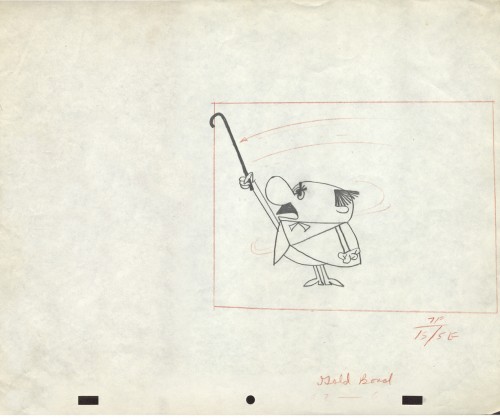 4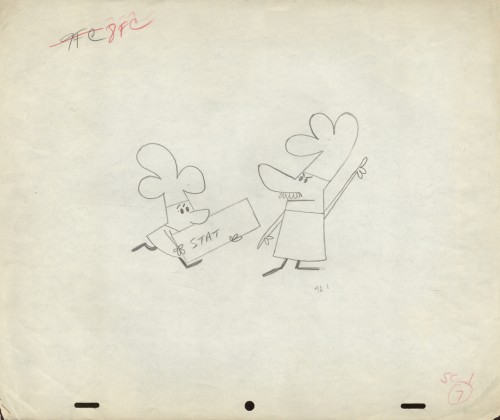 5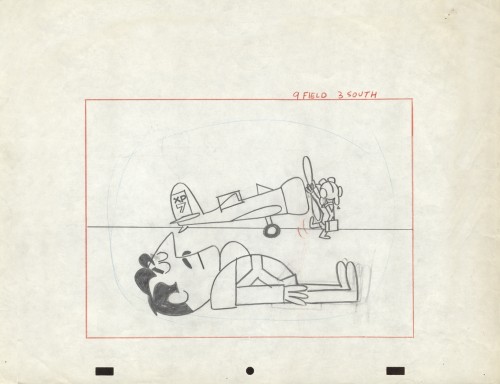 6
This drawing, #6, and the following seven layouts are from the same spot.
Interesting characters, but I have no idea what they're selling.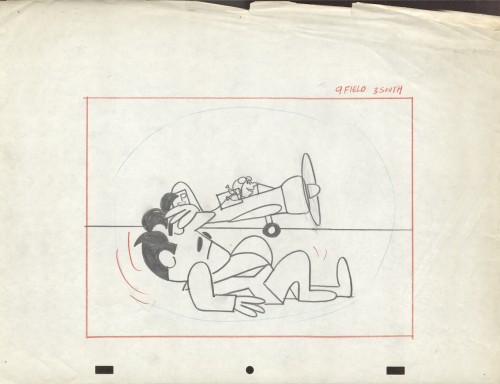 7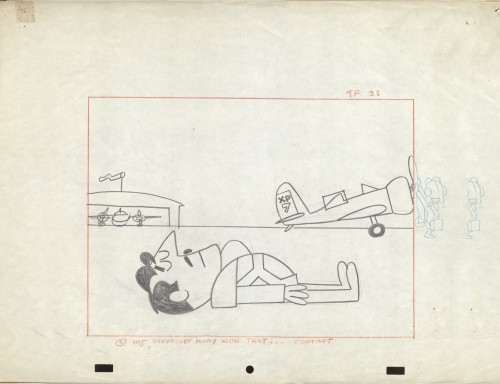 8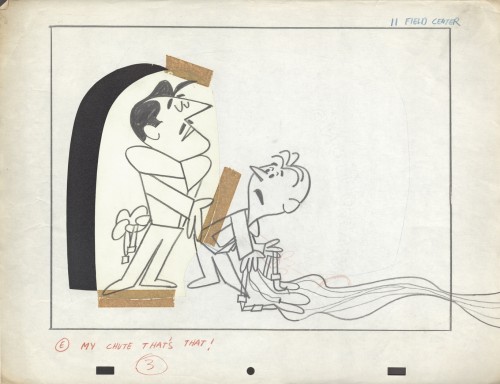 9
The pilot was physically cut out and moved.
Easy in photoshop not so easy in the real world.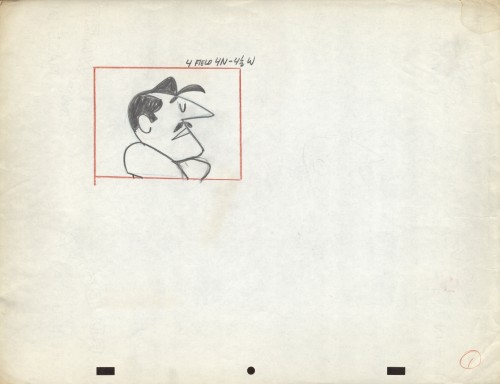 10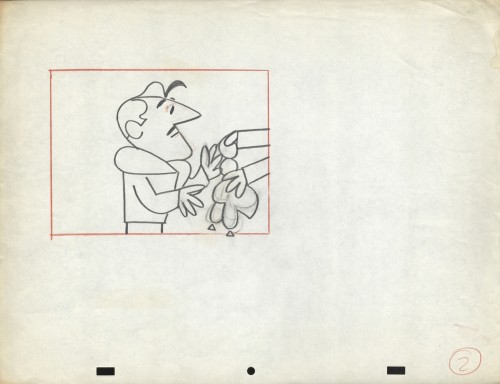 11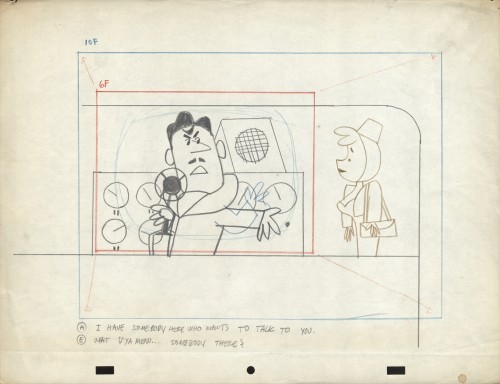 12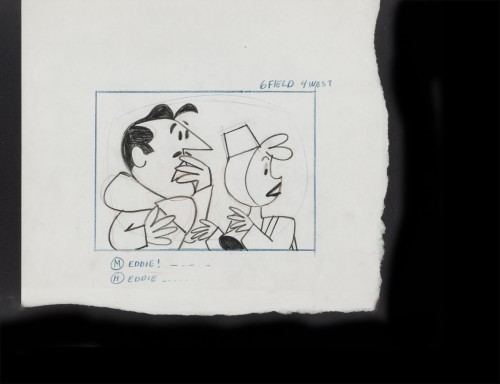 13
A torn ending to a short story.
Leave a Reply