Animation Artifacts &commercial animation &Illustration &Photos 01 Jul 2012 06:08 am
- I love shots of animation people at various functions. It's particular fun when you know the people and the pictures show them from a different time and place. Here are a few that nicely fill the bill.
- Ralph Bakshi was in touch after seeing the Fleischer model sheets that I posted. He sent me a photo from the early 1960s.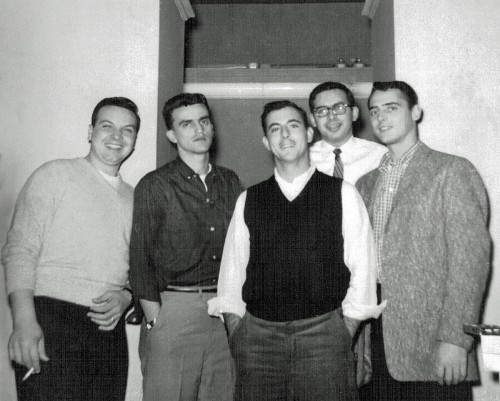 (L to R) Al Chiarito, Vinny Bell, Arnie Levy, Nick Alberti, Bill Ackerman

Candy Kugel had a couple of other photos from two events. The first two are from a Lcl 841 u-nion meeting. Candy and I tried to ID the people in the photos, and we've named a number of them. If you notice an error or can name some others, please just drop a note in the comments.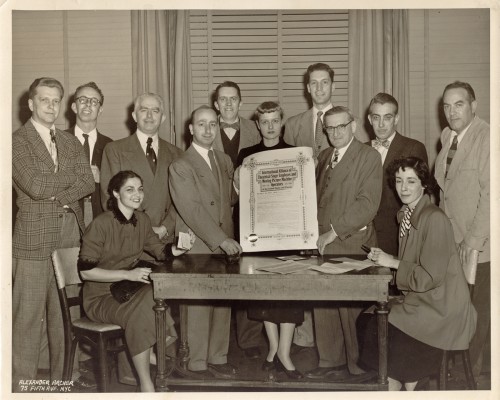 (L to R) Cliff "Red" Augustin, unknown, Izzie Klein,
Marsha Kaplan (seated), Johnny Gentilella, Gordon Whittier,
female center unknown, unknown, unknown, unknown,
unknown woman seated, Nick Tafuri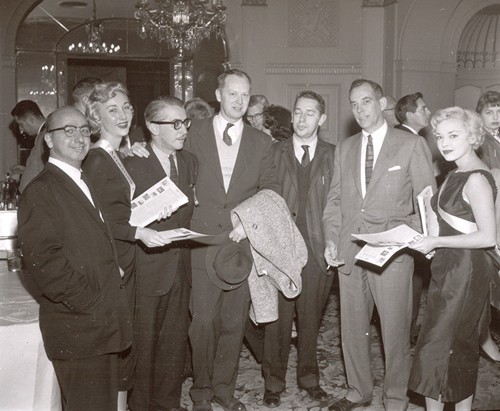 Johnny Gentilella (L), unknown fem, Pepe Ruiz,
unknown, unknown, Gordon Whittier, Unknown fem.

Other photos are from an exhibition of animation art and screenings from the different commercial studios in NYC. This was held in April 1952.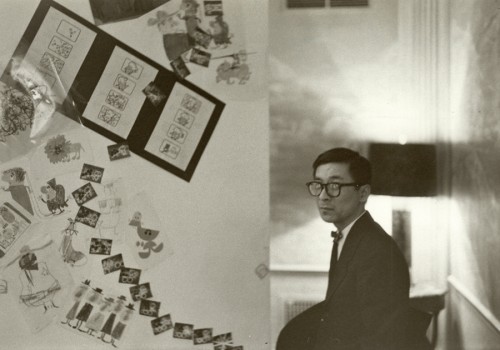 Pauk Kim was the artistic designer of the exhibition.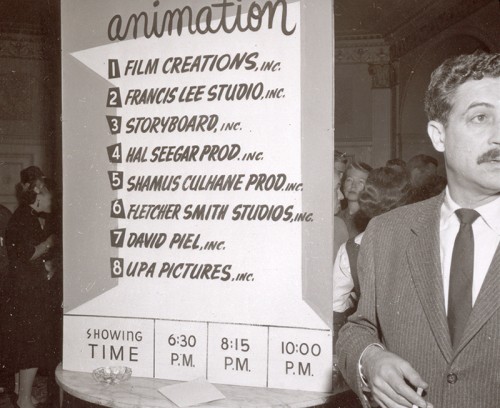 This is Lu Guarnier in front of a sign which lists
all the studios at the time that participated in the
exhibit of cels and artwork – and a screening of spots.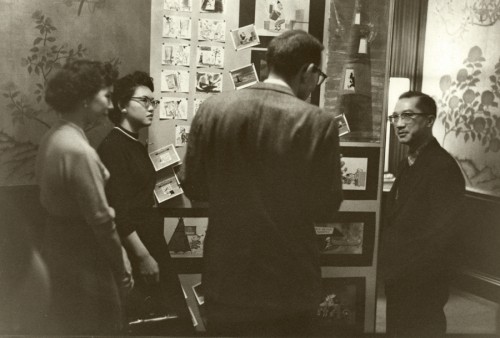 Rose Eng (?), Anne Eng (Fred's wife), unknown visitor, Fred Eng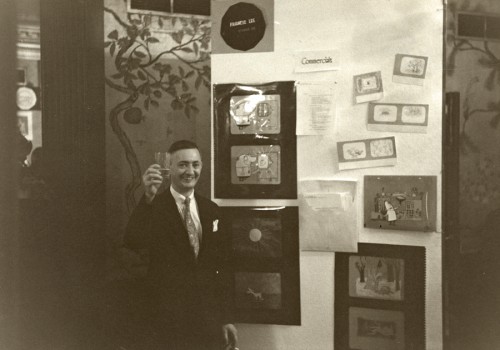 Francis Lee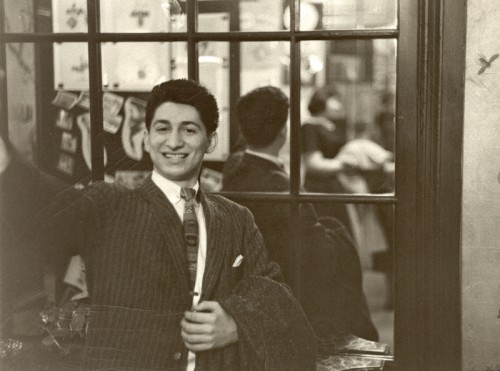 Pablo Ferro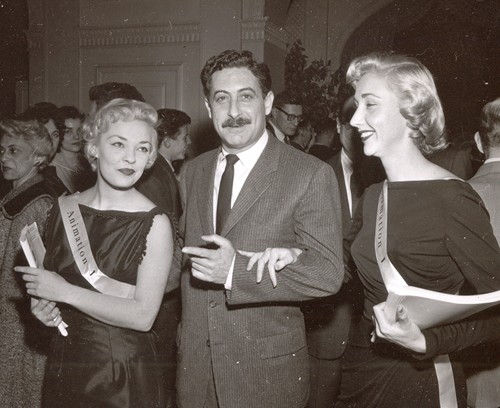 Lu Guarnier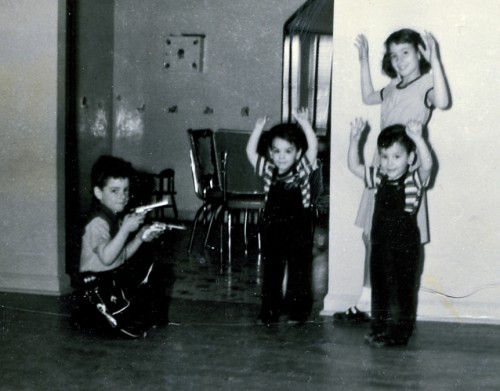 And at the very same time these animators were being
photographed at the animation function, I was holding up
my twin brothers and older sister dressed in my cowboy garb.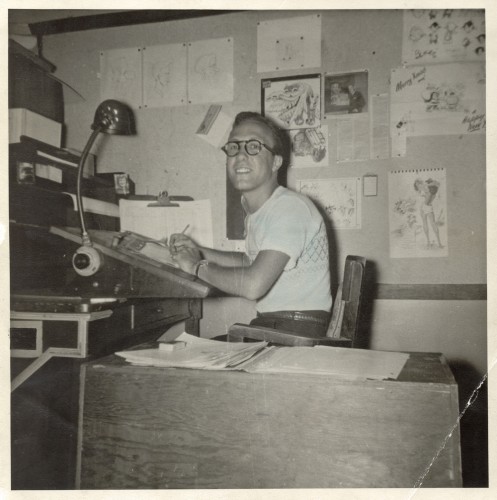 Among Candy's photos was this one of an inbetweeener,
Fred Diamond, at his desk in Famous Studios. I thought
it interesting to see what the setup looked like at Famous.

Finally here's a picture of Assistant Animator, Gerry Dvorak, who painted baseball cards in his early days, then went into pictures of snow leopards.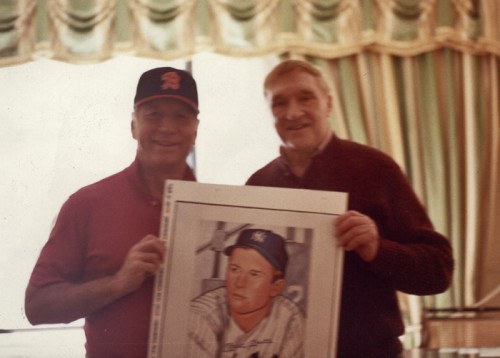 This is Gerry posing with Mickey Mantle at Mantle's hotel room.
They're holding up Gerry's baseball card painting of Mantle.
____________________
2 Responses to "Animator Photos"
on 01 Jul 2012 at 4:35 pm 1.Stephen Macquignon said …

love them
Leave a Reply