Art Art &T.Hachtman 03 Jul 2012 07:03 am
- I received a full email from friend, Tom Hachtman, this week. He had sent something that got me smiling. I've often seen his sketchbooks, and they're usually some old book that he's drawn or painted over the type within. This gives him the opportunity of ignoring the type or including it in the picture. This fascinates me, and makes me wonder what an animated film on such pages would look like. (I will try that some time as an exercise.)
Now he's sent me a series of envelopes which he's used as his sketchpad. Some were started or inspired by his wife, Joey, or his niece, April. It's really all self explanatory, though Tom sent this note:
i did a few new envelopes – or, actually, coloring some old envelopes…thought you might enjoy seeing them…the one that is not an envelope? The cute redheaded nude is out of one of Joey's sketchbook from thirty years ago. The ugly guy is from one of April's sketchbooks done I'm not sure when – could be recent or ten years ago…and the background is out of a Thomas Kinkade book. Joey draws the cutest gals and April draws the ugliest guys – I can't resist putting them together.
Feel free to post any of these – but maybe remove any addresses…thanks.

t
Here are the envelopes.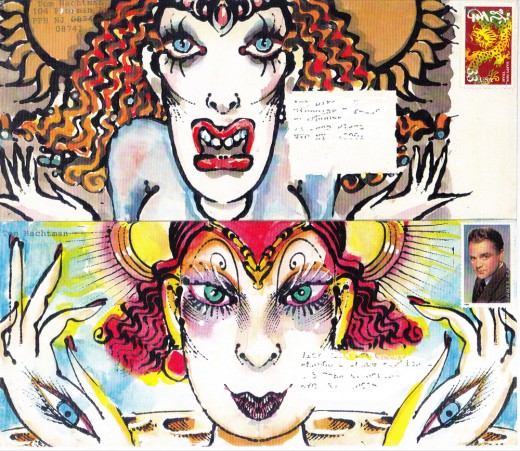 Two Envelopes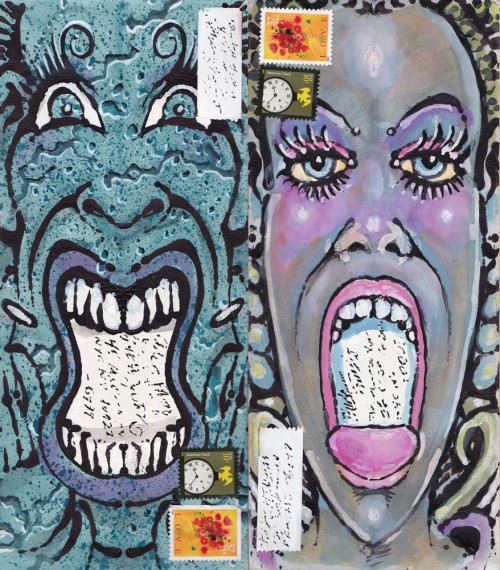 "Mail Art"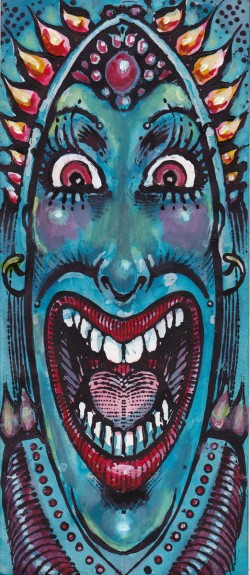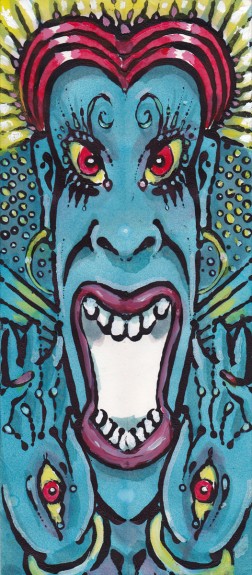 "Blue Scream" | "Blue Scream A"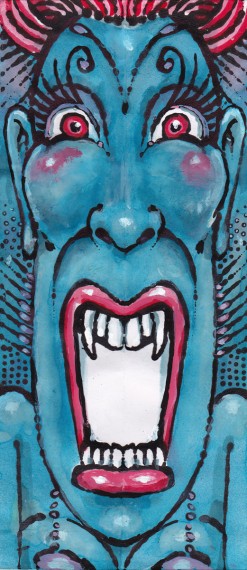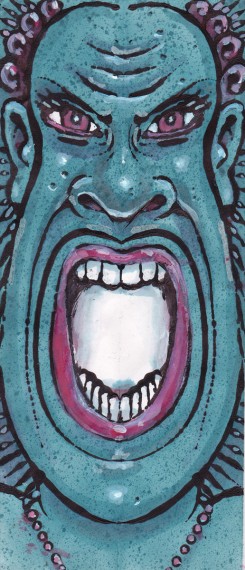 "Blue Scream B" | "Blue Scream C"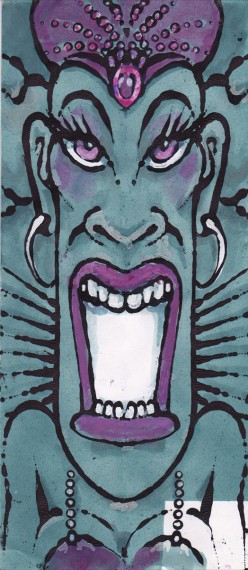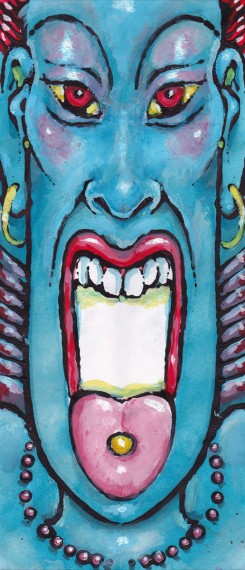 "Blue Scream D" | "Blue Scream E"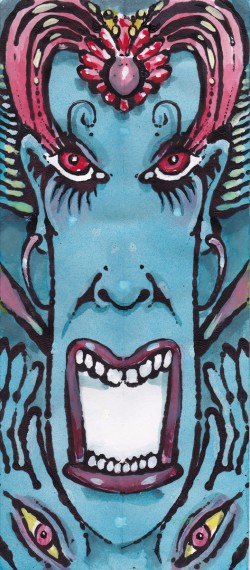 "Blue Scream F"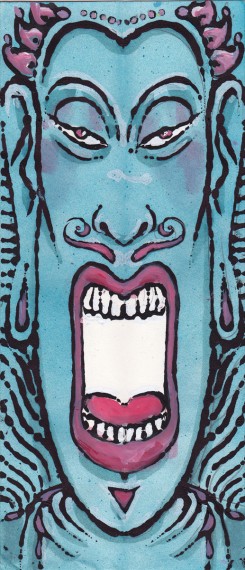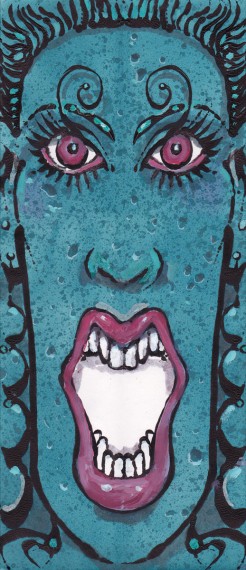 "Blue Scream G" | "Blue Scream G-01″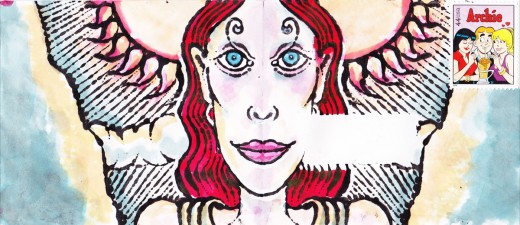 "Not Screamng"
42 Responses to "Screaming Envelopes"
Leave a Reply