Bill Peckmann &Comic Art &Illustration &Rowland B. Wilson 13 Jul 2012 08:46 am
A couple of years ago I'd posted some cartoons from Rowland B. Wilson's 1962 book, Whites of Their Eyes. (You can see two of them at: part 1 and part 2.) However these posts were from a xeroxed copy of the book and the quality was a bit shabby.
Bill Peckmann now has a copy of the book and has sent me new scans of these great cartoons. Bill writes:
It's kind of hard to believe that this 1962 collection of Sat. Eve. Post, the New Yorker and Esquire gags are from the beginning, formative years of Row's early career. He was only 32 years old when this book came out. Most of us would be happy to top off a career with this kind of exceptional work.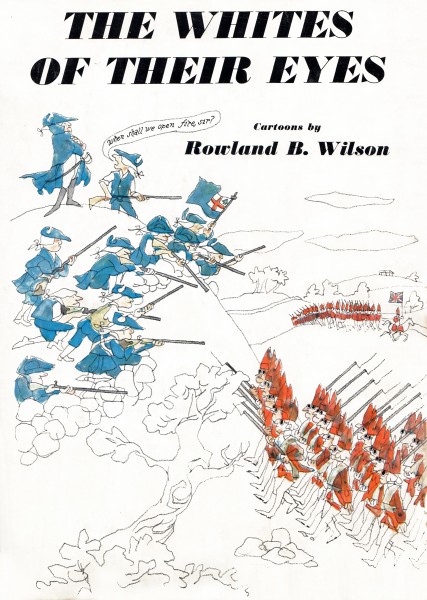 The book's dustcover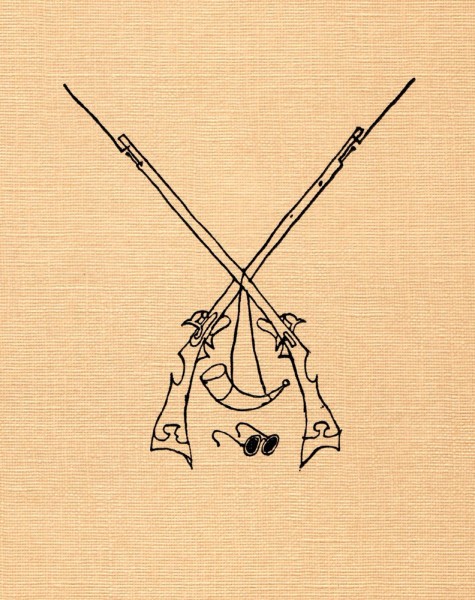 The actual book's embossed hard cover.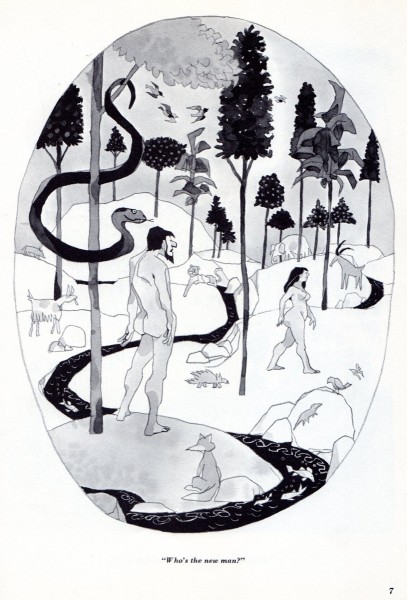 1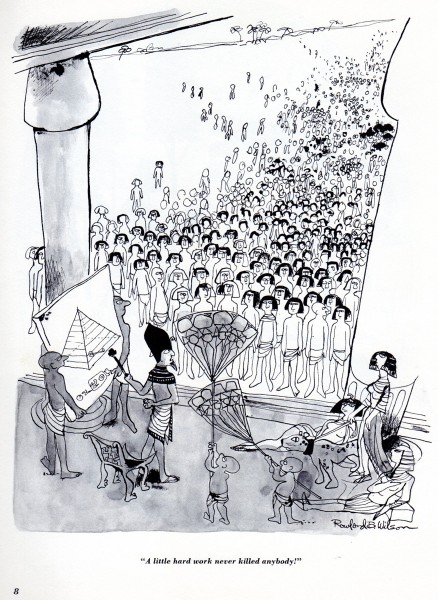 2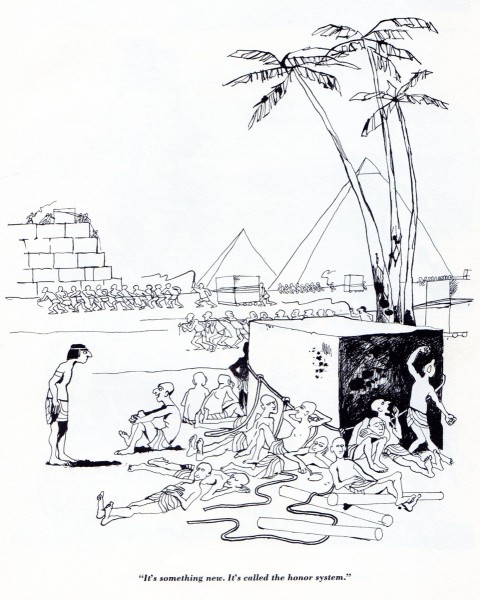 3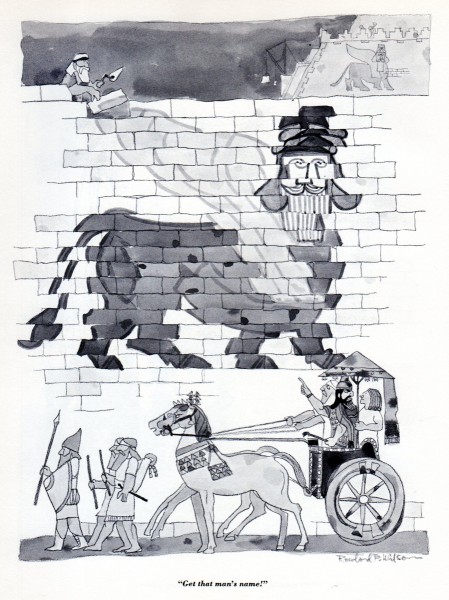 4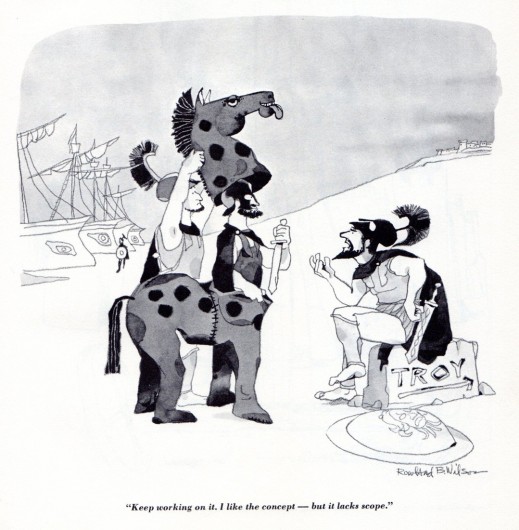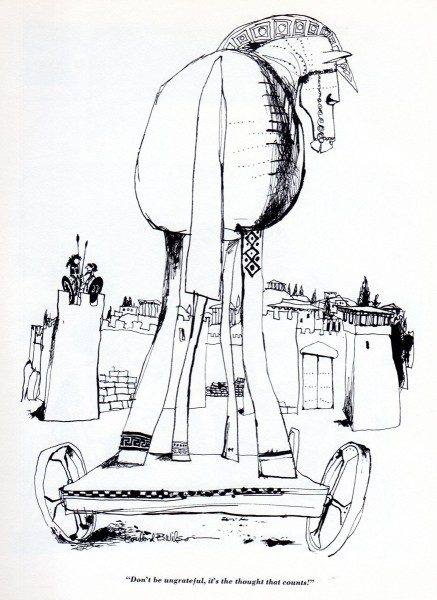 6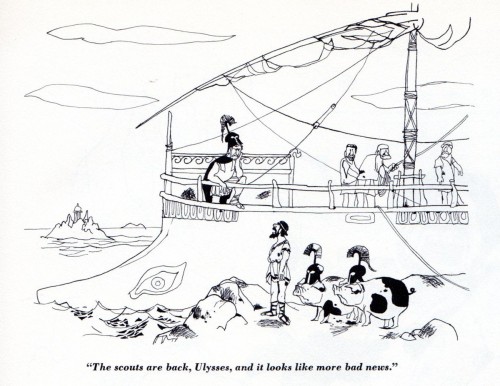 7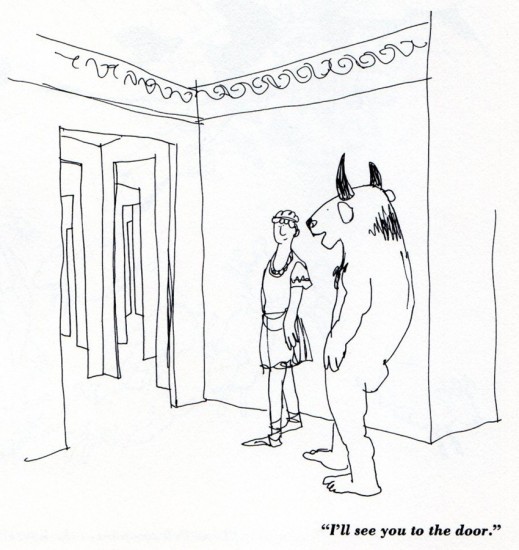 8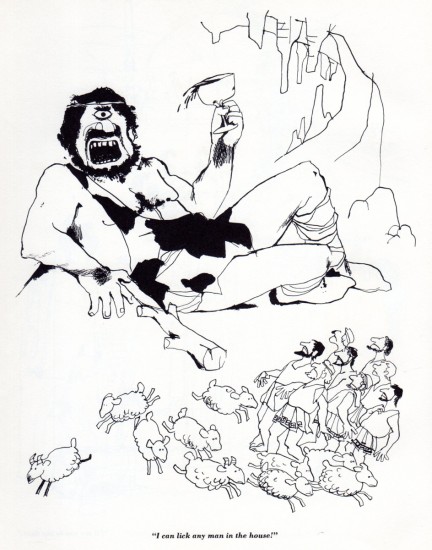 9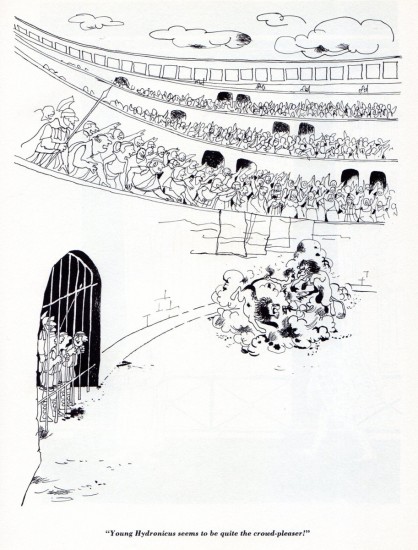 10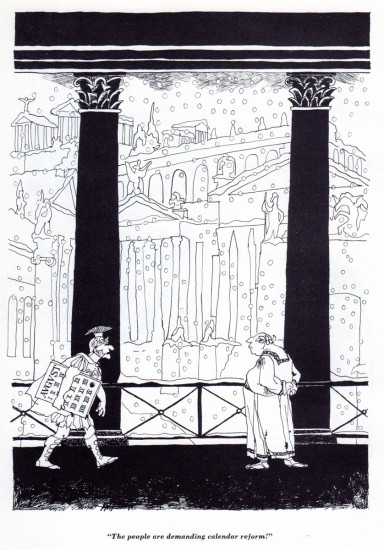 11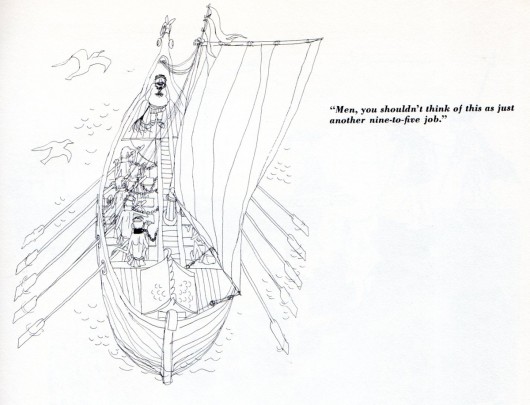 12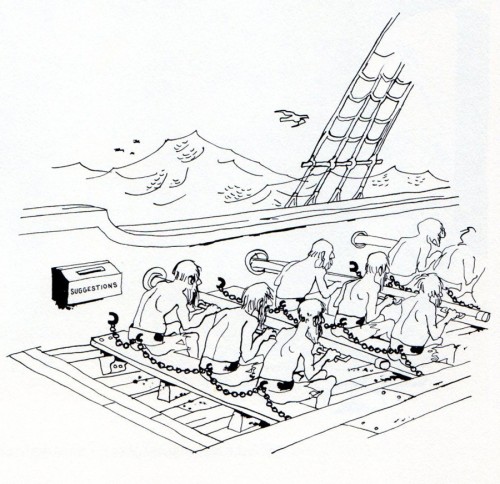 13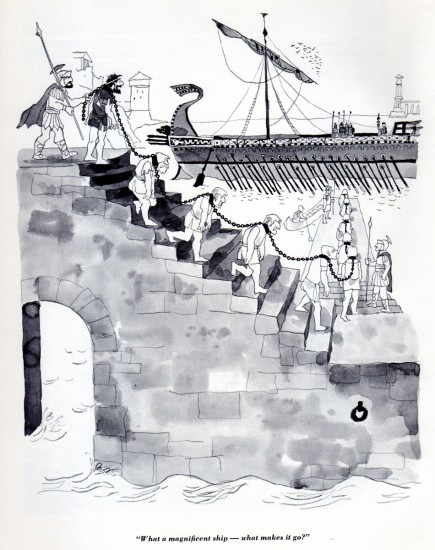 14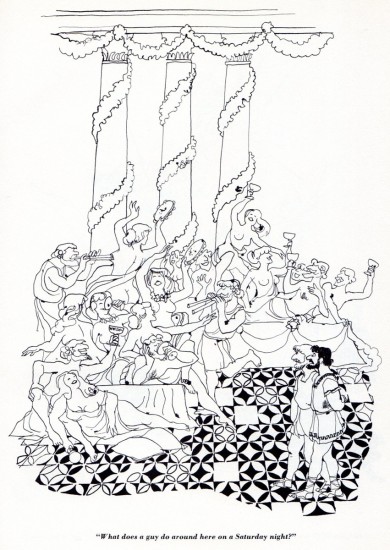 15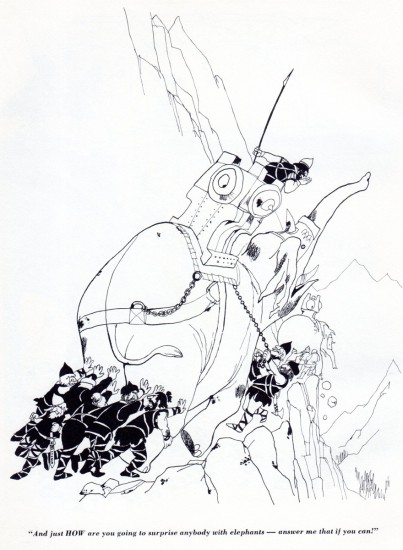 16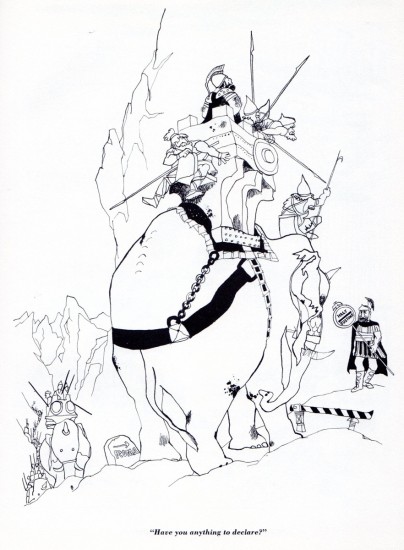 17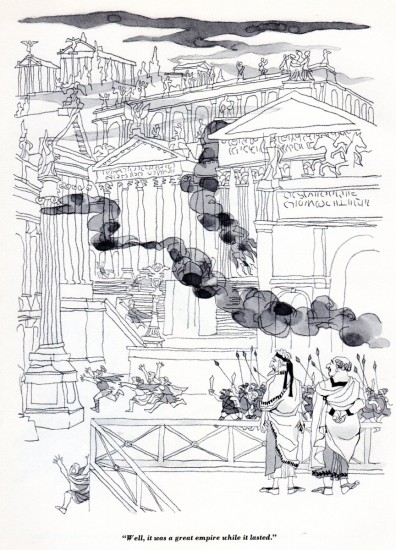 18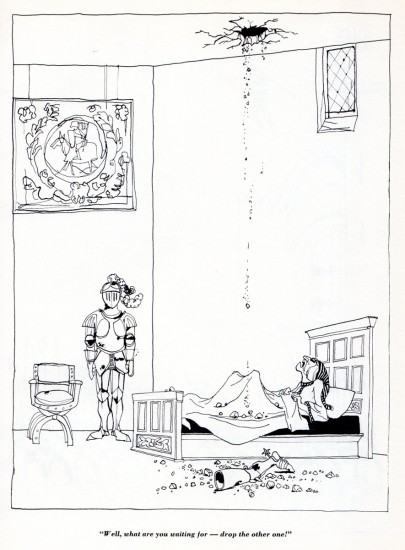 19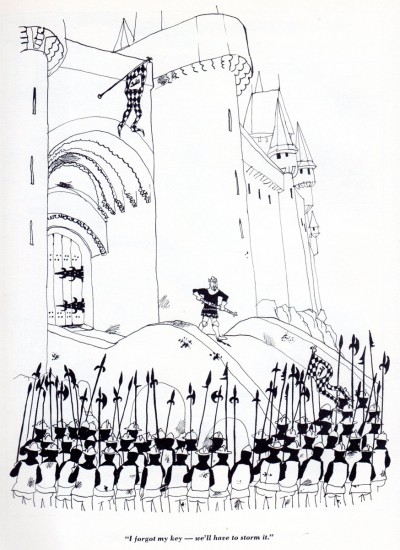 20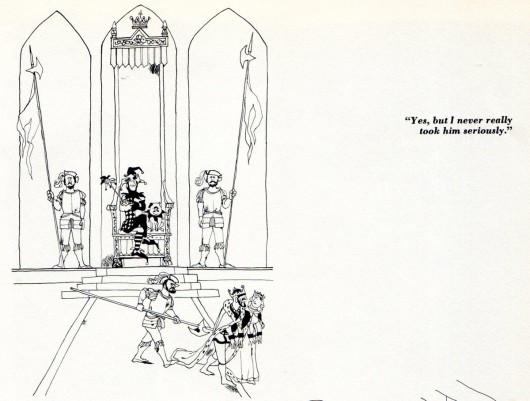 21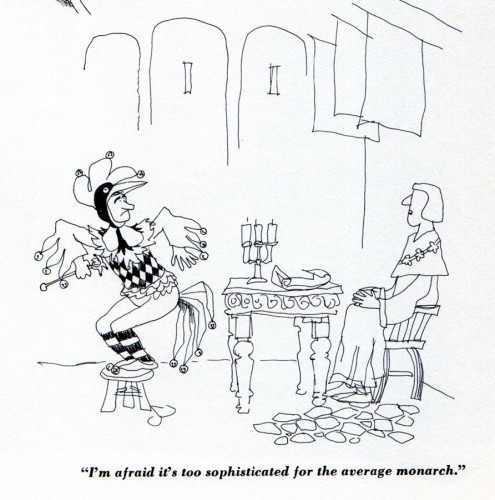 22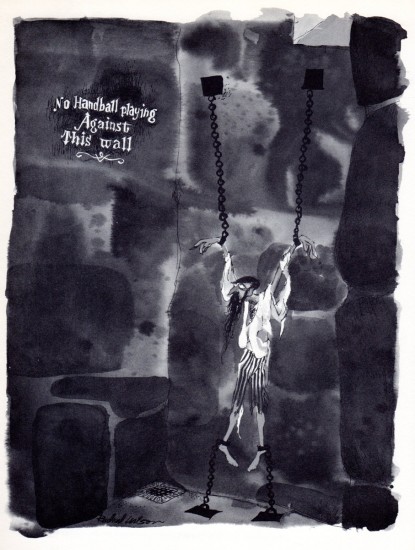 23

.

.
Here is an upbeat '1984′ happening. Two legends in their own time, Carl Barks and Rowland Wilson, got to meet each other for the first time in Carl's home town of Grants Pass Oregon. It was definitely a mutual admiration society!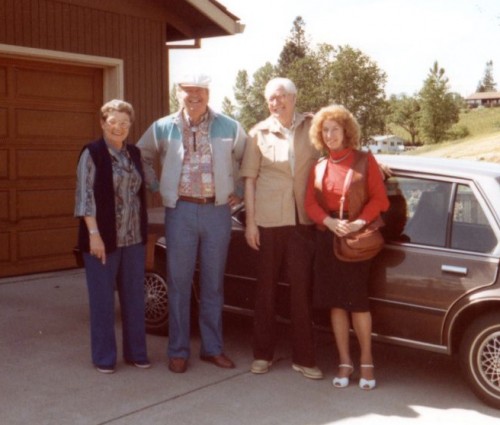 1
left to right, Gare Barks, Rowland, Carl and Suzanne Lemieux Wilson.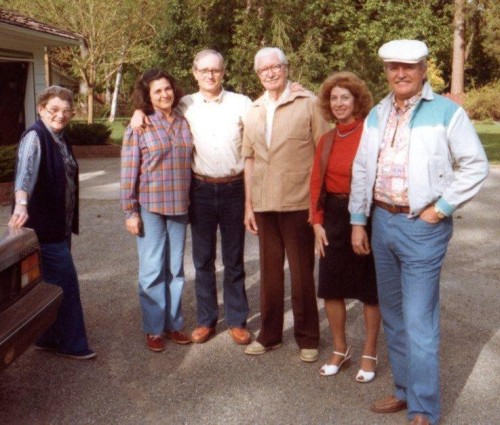 2
The Barkses were then kind enough to introduce us to their good friend,
cartoonist Russell (Broom-Hilda) Myers and his wife.
L. to r. Gare, Mrs. and Mr. Russ Myers, Carl, Suzanne and Rowland.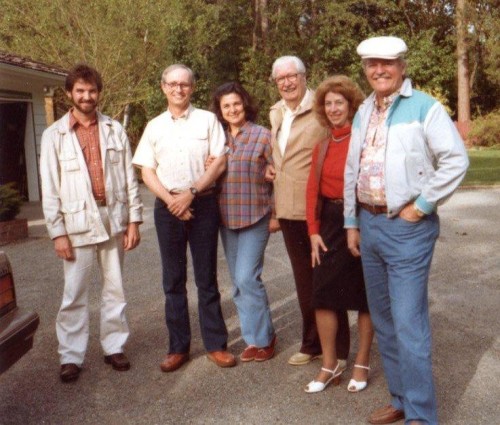 3
L. to r. Bill Peckmann, Russ and wife, Carl, Suzanne and Rowland.
2 Responses to "Whites of Their Eyes"
on 13 Jul 2012 at 9:10 am 1.Mark Mayerson said …

Those photos are wonderful.
Leave a Reply