Animation &Animation Artifacts &commercial animation &Layout & Design &Models &UPA 18 Jul 2012 07:05 am
- Out of the Vincent Cafarelli collection, we've found another burst of UPA drawings. We know they're UPA because there are models and animation drawings from a Mr. magoo short: "People to People." The accompanying drawings from commercial spots and segments of the Gerald McBoing Boing Show all come on the same paper stock. The peg system is Acme not Signal Corps (which leads me to believe that some of those I called UPA in a past post are really from the Gifford Studio.)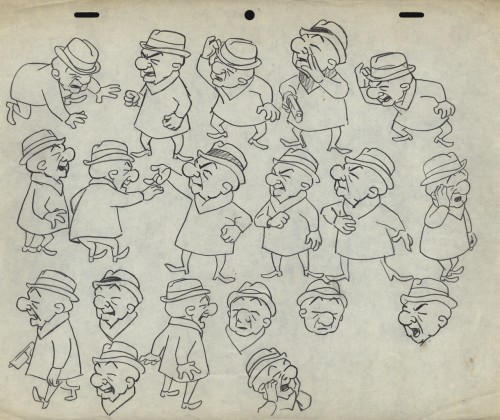 1
This model and the other Magoo pieces here are from
the short "People to People" which features a gorilla.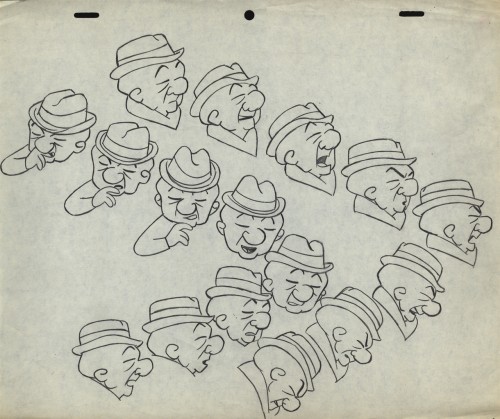 2
Per Mark Mayerson, in the comments section, the film was retitled
Terror Faces Magoo and was directed by Chris Ishii and Jack Goodford.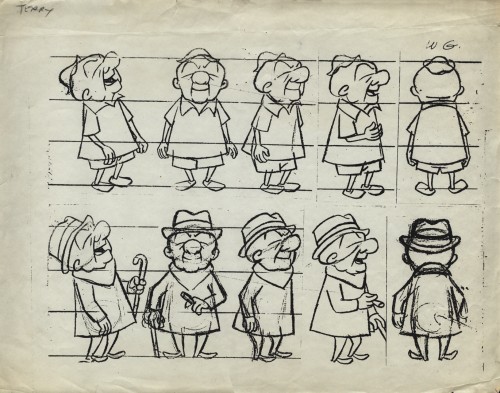 3
See the film here.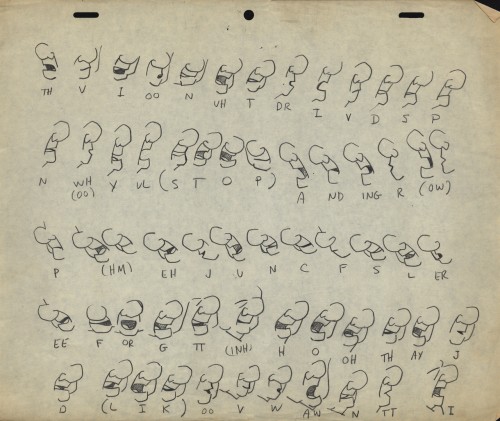 4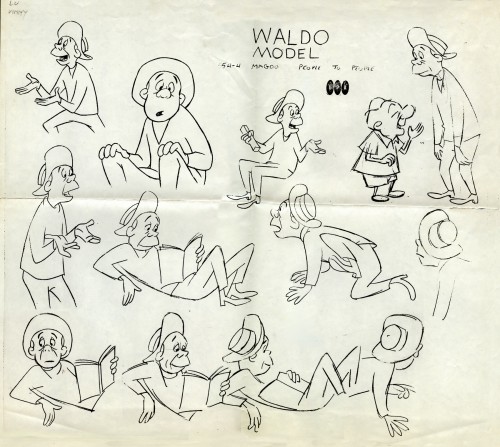 5
This model comes with the names "Lu" and "Vinny" indicated.
Obviously Vinny Cafarelli was Lu Guarnier's assistant.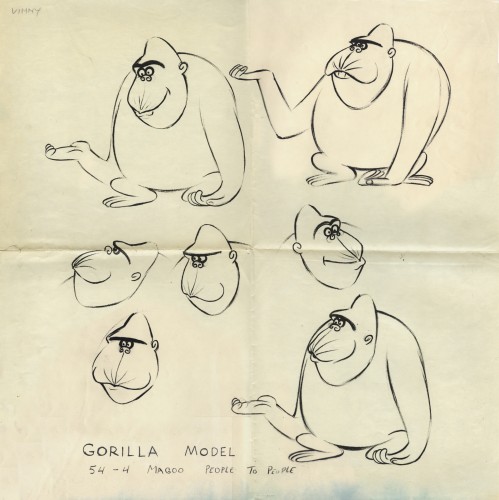 6
The following three drawings are key animation poses of the Gorilla.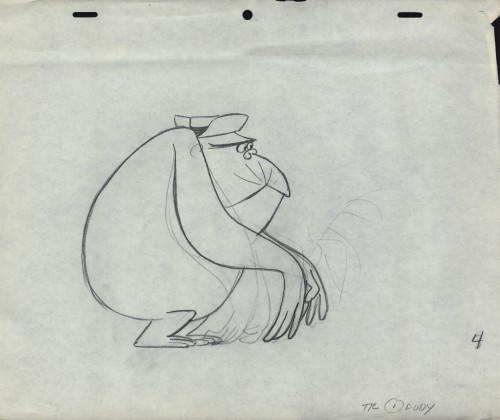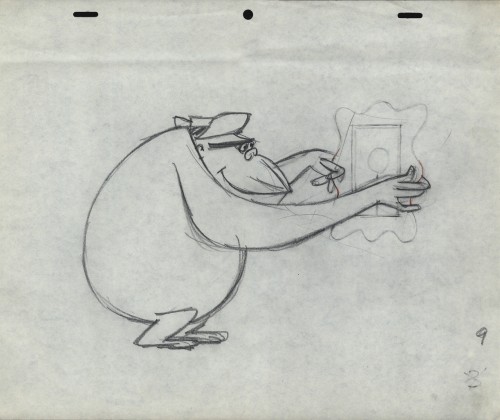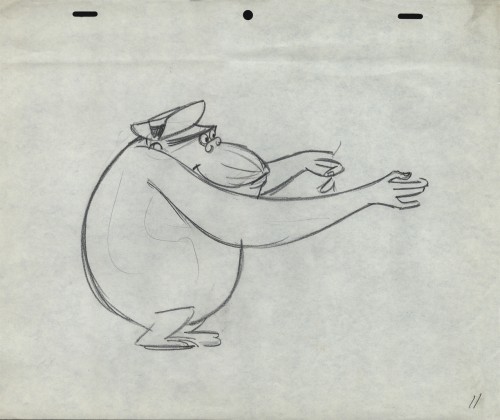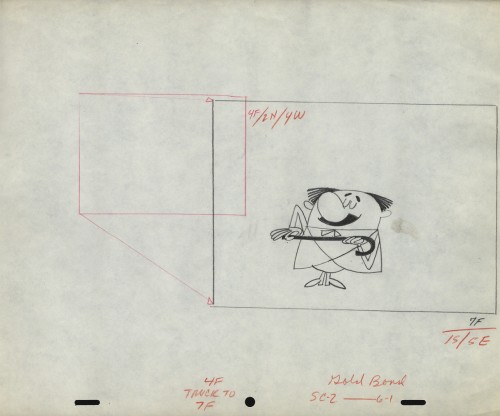 10
An ad for Gold Bond powder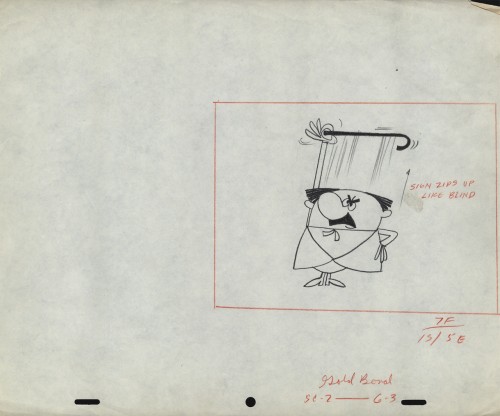 11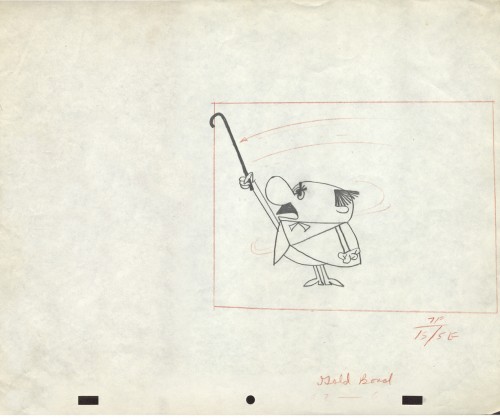 12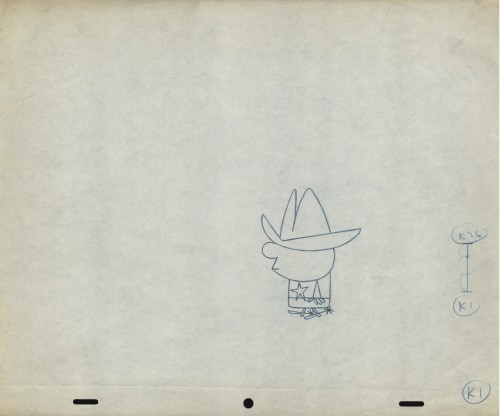 12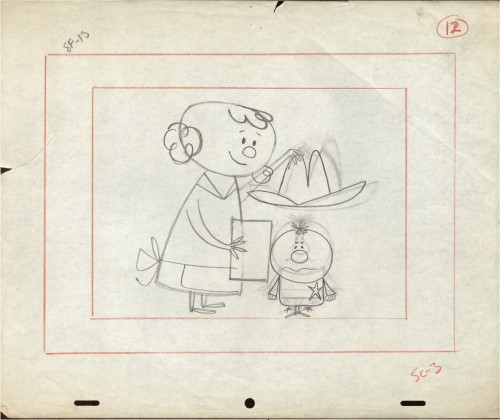 13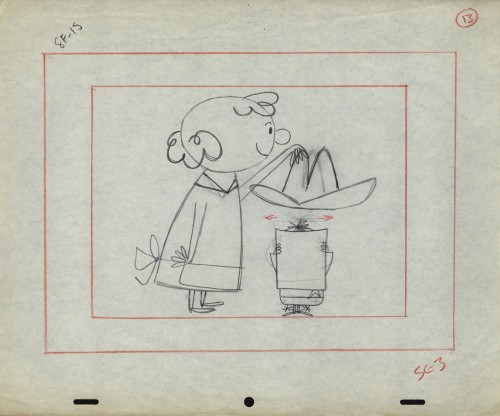 14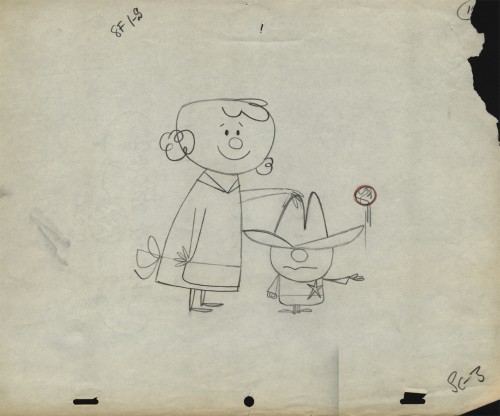 15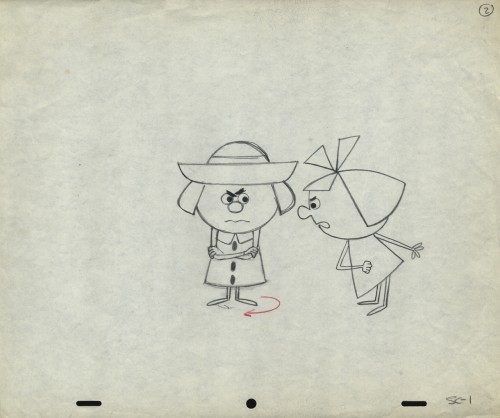 16
This is obviously a drawing of the Tworlinger Twins, a
series done for the McBoing Boing show. The NY office
seems to have done a number of pieces for the show.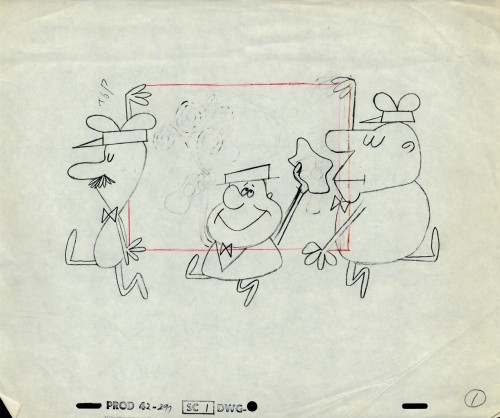 17
These guys look similar to the three who open
the McBoing Boing Show carrying their logo.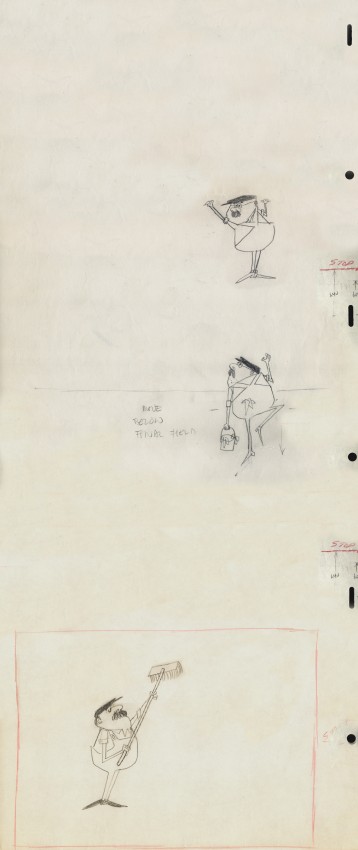 18
A vertical pan for a Savarin Coffee spot. A sign painter
pastes a placard of the product on a billboard.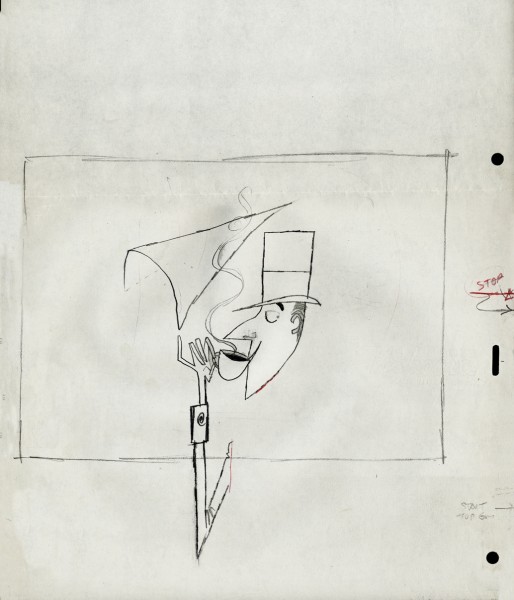 19
Part of another vertical pan for the Savarin spot.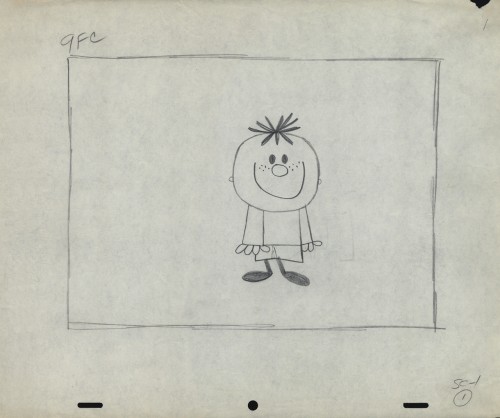 20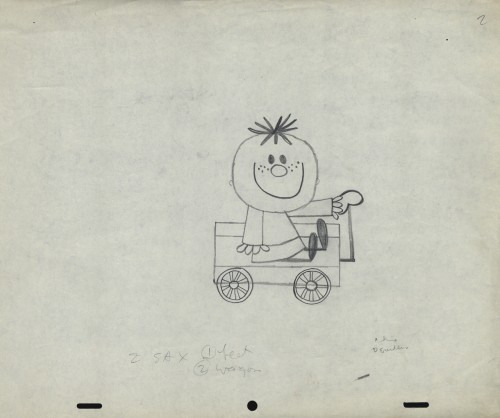 21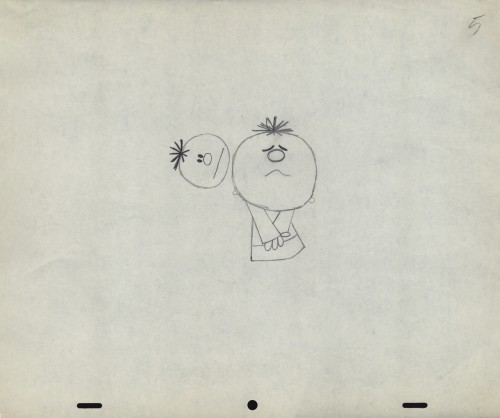 22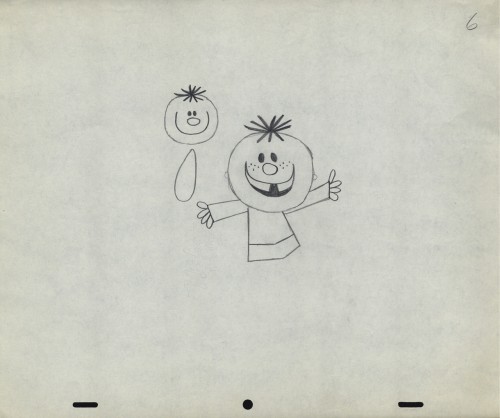 23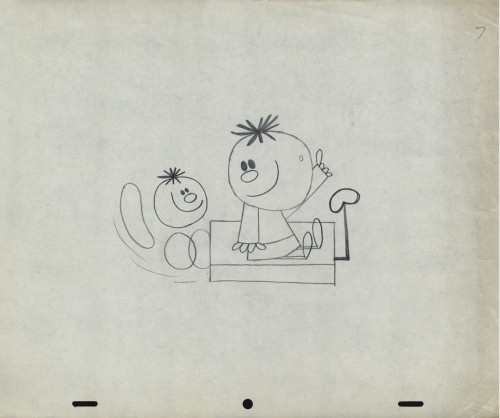 24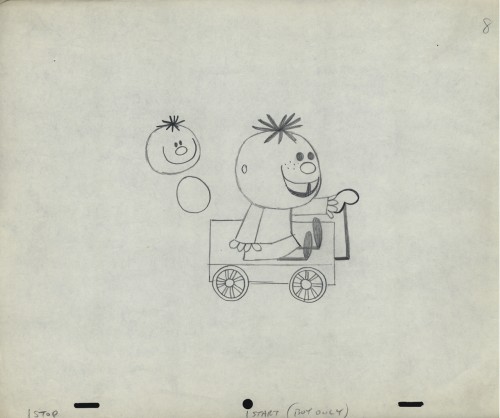 25
4 Responses to "More UPA Spots"
Leave a Reply