Animation Artifacts &Art Art &Independent Animation &Layout & Design &Photos &Puppet Animation 15 Jul 2012 05:43 am
August 11th a big show and retrospective of the work of the Quay Brothers will open at the Museum of Modern Art. Part of the exhibit will be a small puppet world within glass casings that they created called "Dormitorium." This was actually exhibited in New York several years ago, and I photographed that presentation. I thought this might be a good time to repost it, getting us all in the mood for the world of Quay.
Dormitorium: an Exhibition of Film Decors by the Quay Bros
The Brothers Quay have an exhibition on display at Parsons School of Design, 2 West 13th Street on the ground level. It's on exhibit from now through October 4, 2009.

Stephen and Timothy Quay claim writers Franz Kafka and Robert Walser, animators Walerian Borowczyk and Jan Lenica, puppeteers Wladyslaw Starewicz and Richard Teschner, and composers Leoš Janácek, Zdenek Liška, and Leszek Jankowski among their influences. All of these artists can be felt with each of the constructions on display.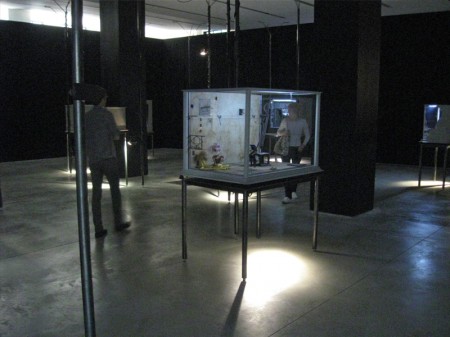 1
On entering you see a darkened room with boxes about
the size of your torso – maybe 3′ x 4′ – on display.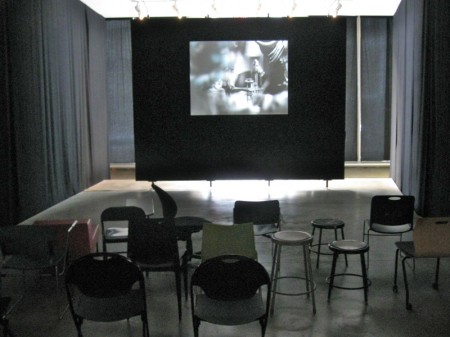 Of to the side there's a theater with constantly running films
showing Quay brother works. One of every kind of chair.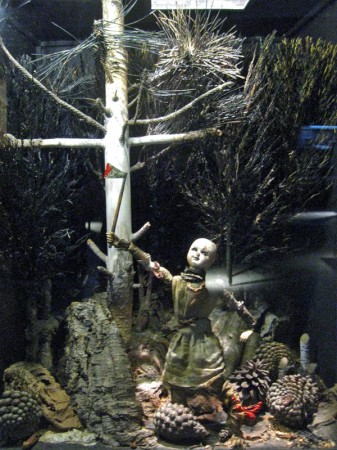 Within the boxes there are whole worlds.
Magnificent detail upon detail.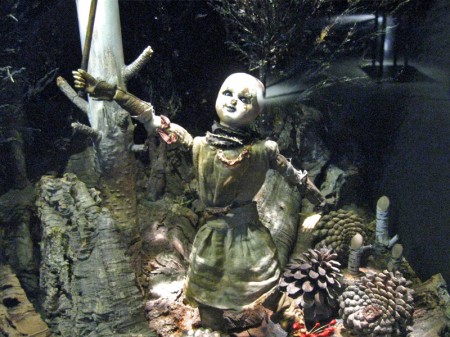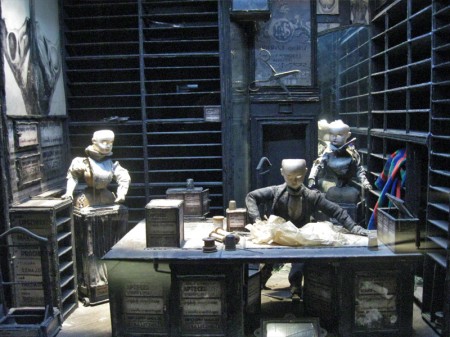 To the next box for a wholly different world.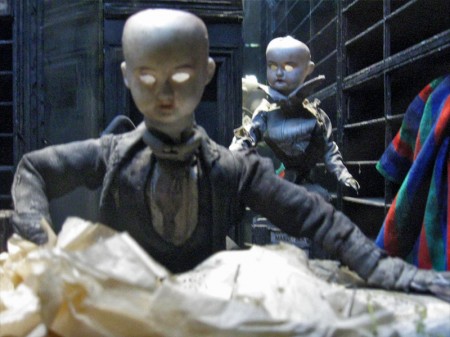 Again the amazing detail is brought to the enclosure.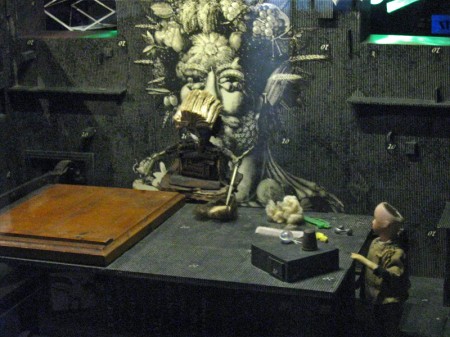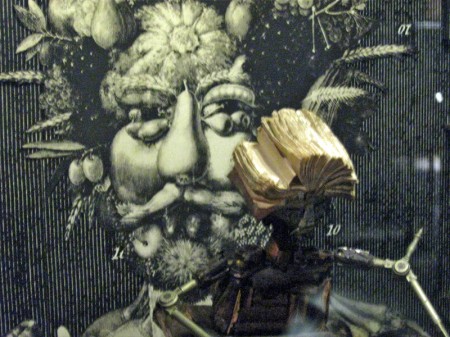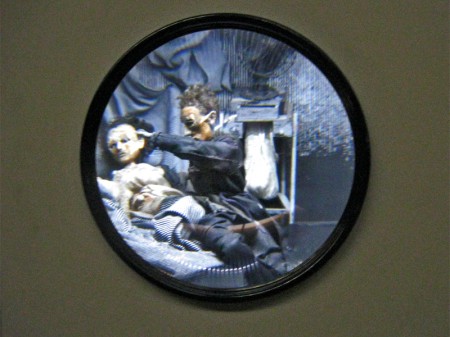 A couple of the boxes are seen through a prism.
The interior is magnified.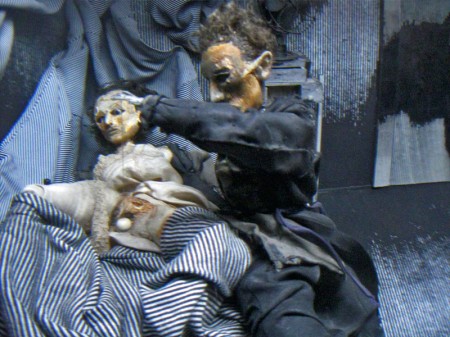 You have to get close to it to get real clarity.
You virtually enter these little rooms.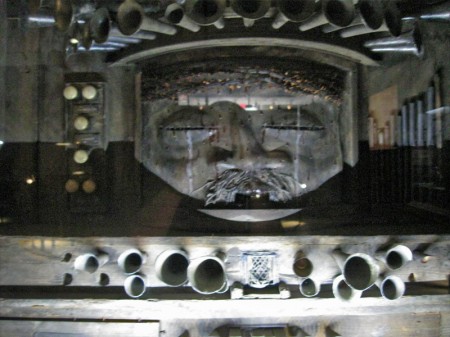 Some of these worlds seem enormous.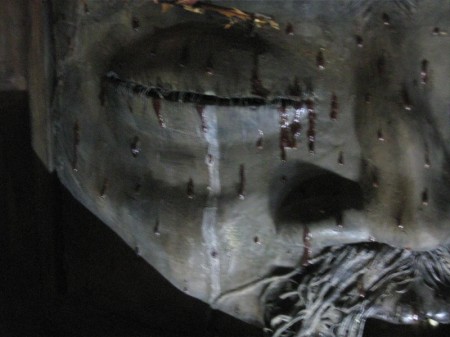 There are many closeups one could take given all there is to see.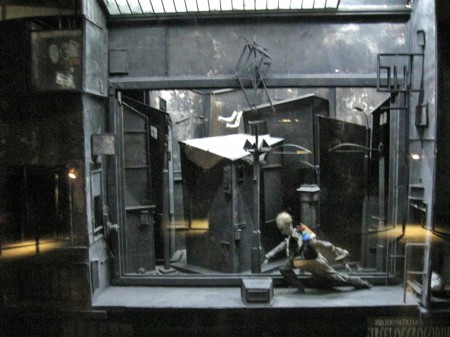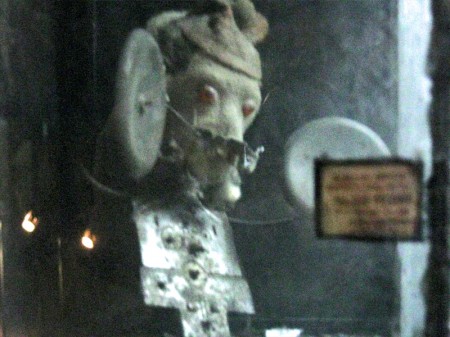 This little scene is in the upper left box of the full view above.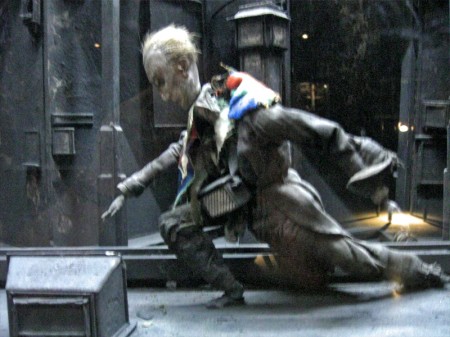 The central character on the main stage.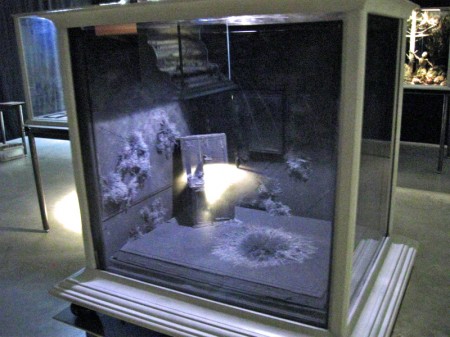 You can get an idea of the cases and the display.
All contain their own little worlds.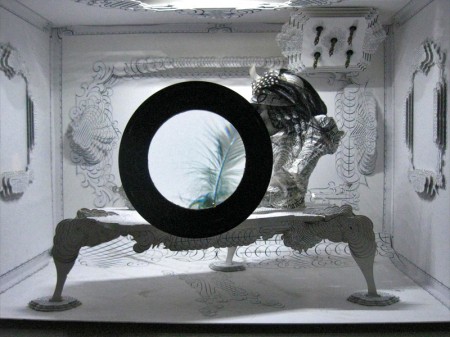 Another magnifying glass focuses on a feather.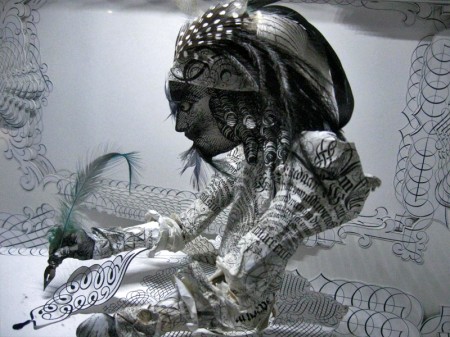 Just beyond the feathered quill there's the writer.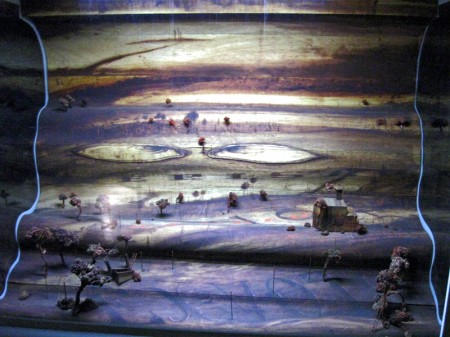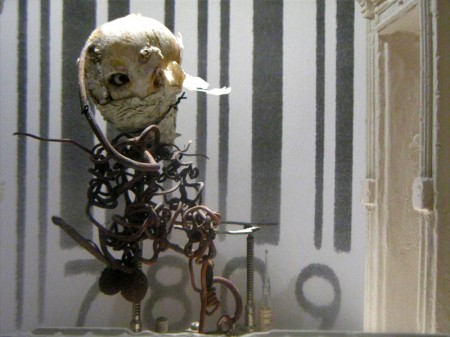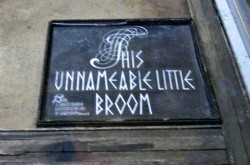 The last box near the exit has a label within.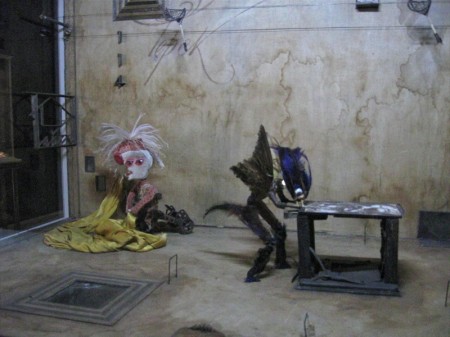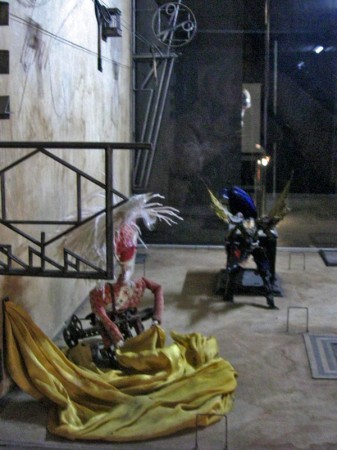 Many of the cases can be viewed
from three different perspectives.
One Response to "Quay Dormitorium – repost"
on 15 Jul 2012 at 8:03 pm 1.Tom Hachtman said …

Saw this show – great to see these again – thanks. Stephen and Timothy were in the illustration class ahead of ours at the Philadelphia College of Art – and what a talented group – Richard Amsel, Alan Magee, Peter Schaumann, Marvin Mattelson and the Quays (before switching, together, to film) were all in that class. Apologies to anyone I left out.
Leave a Reply