Action Analysis &Animation &Animation Artifacts &commercial animation &Hubley &Tissa David 26 Jul 2012 07:22 am
- Here's what looks like a simple move done by Tissa David when she animated this Viva, paper towel commercial. It was produced, directed and designed by John Hubley. A very simple and beautiful character.
The character's move in this scene is a complicated one done simply. She has been bent over, cleaning with her paper towel, and she moves up. You can follow the overlapping action as her eyes pull her up, head turn, and body follows.
The stripes will come and go. Tissa depends on someone else to concentrate on this material when she's working on a commercial.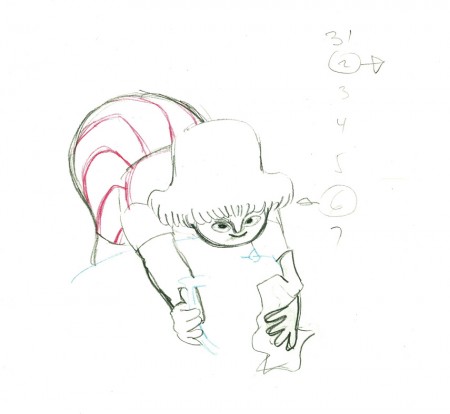 e37
(Click any image to enlarge.)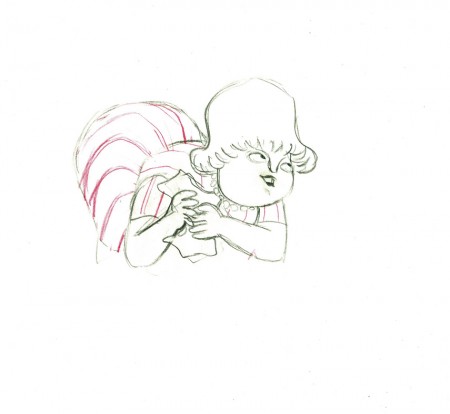 e44
Her eyes point in the direction she wants to go,
and the rest of the scene moves her up and into profile.
This key move is hidden under the exchange of the
paper towel from one hand to the other.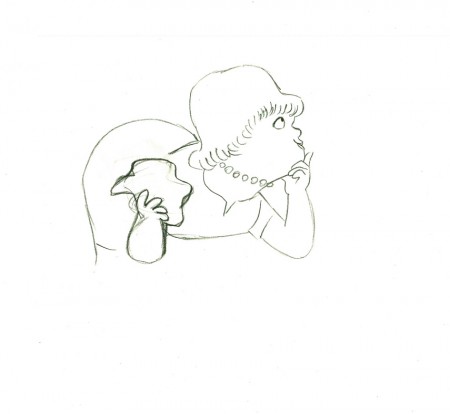 e51
She stops to think (accenting her monologue.)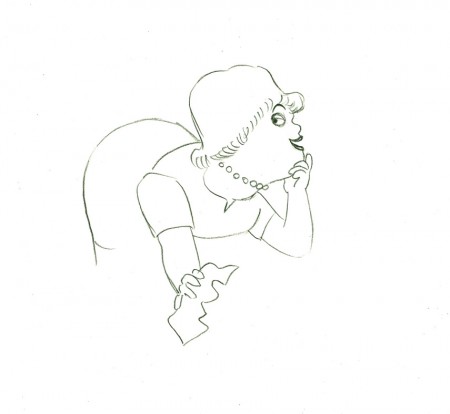 e58
And she slyly looks back to camera to respond with her thought.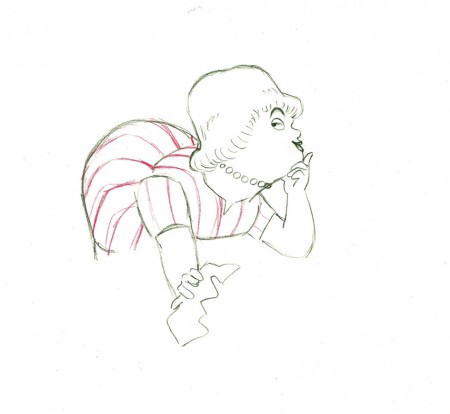 e59
She continues, all through this move, talking.
She's pitching the product.

Here's a QT of the piece:

Cleaning for Viva
Click left side of the black bar to play.
Right side to watch single frame.
2 Responses to "A Simple Move – recap"
on 27 Jul 2012 at 1:03 pm 1.anik said …

Very nicely done!

on 31 Oct 2012 at 2:56 pm 2.Mark said …

I'm impressed, I must say. Really rarely do I encounter a blog that's both educative and entertaining, and let me tell you, you have hit the nail on the head. Your idea is outstanding; the issue is something that not enough people are speaking intelligently about. I am very happy that I stumbled across this in my search for something relating to this.
Leave a Reply