Books &Commentary 28 Jul 2012 08:03 am
Some Great Books
I'd received a note from Fraser MacLean this week. He's the author of the brilliant and beautifully illustrated book, Setting the Scene: The Art & Evolution of Animation Layout. It was odd that I'd just been talking about his book when I'd heard from him. This got me to think that I might post a reminder of a couple of the excellent books that were released this year. I'd reviewed a number of them, and would like to keep them at the front of your mind, so to speak. Here are three easy picks to tell you about.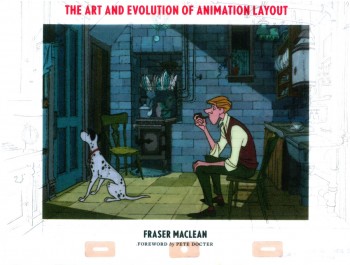 Setting the Scene: The Art & Evolution of Animation Layout is a book about Animation layout, obviously, and it belongs on every bookshelf of those who work in the medium or are interested in it. I guarantee your first visit to this book, though, will be your ogling the incredible illustrations. They're just wonderful. From 101 Dalmatians to the Cobbler and the Thief, from Pixar to Dreamworks. It's an attractive book.
The book covers layout from the point of traditional 2D animation, preparing for the camera, as well as for the computer. It also covers the Layout of animation for cgi films. (See my full review here.)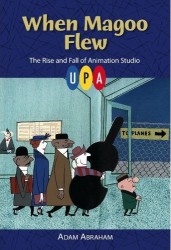 At the top of the list this year would have to be Adam Abraham's fine book, When Magoo Flew: the Rise and Fall of Animation Studio UPA. It is a gem. This is an intensely researched book about the studio that changed the direction of animation in the late 40s.
The book is a very political one, or at least it's about the politics of the studio that grew out of the Disney strike and pushed on through the McCarthy hearings with their hot design influences. The politics also refers to the ins and outs of the studio, whether it's John Hubley not liking Herb Klynn's artwork or Jack Heiter losing his job for refusing to listen to Jules Engel's thoughts on color.
There's a lot in this book and it's a treasure for anyone interested in that studio or those people. It also helps that a brand-spanking-new DVD was released at the same time with many of the important films from the studio. Jolly Frolics, the UPA Collection. We're still waiting for the Magoo Theatrical Films to be released, as promised, on DVD. Mr. Magoo:Theatrical Collection
This book also has a companion website, When Magoo Flew, hosted by the book's author Adam Abraham. There's material there which you won't find in the book. (Se my fuller review here.)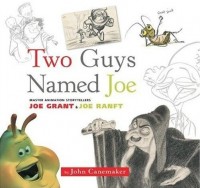 The third book I'll mention here, is a big, lavish, picture book. Two Guys Named Joe: Master Animation Storytellers Joe Grant and Joe Ranft is the story of two story writers and artists working at opposite ends of the Disney Studio, and it was released almost a year ago today.
Joe Grant was one of the old timers who made it through the Golden Age in the 30s & 40s as well as the Golden Age in the 80s. He was a force in the studio, and brought some real art and artistry to the characters and designs he helped develop. Joe Ranft was a youngster who helped put Pixar on the map. His expertise in developing and telling stories made the early cgi features all that they were.
John Canemaker pulls their two stories together and showcases their lives and studio experiences to give an interesting viewpoint of the Disney studio. This is an unusual but excellent book, and in case it's fallen off your radar, I might suggest you take another look if you don't own the book. It's a worthwhile volume to enter any animation collection. (View my full review here.)

________________________

Benzon's Dumbo
On his blog, the New Savannah, Bill Benzon has focused in on Disney's Dumbo and his in depth analysis features quite a few blogposts. Hearty reading for those of you who'd like to see more about this Disney great. (I sometimes think Bill is writing specifically for me; I love it.)

________________________

McLaren Animation – Tooned
Dennis Hermanson of Hillsborough, NC sent me a video that he thought I should post on the site. This is not really my kind of video. It's trying to be Pixar and does a good job of it, but it doesn't do anything to get me excited about animation. But I can see that it would excite others, so I decided to post it here, just the same. I hope you enjoy it.

Episode 01 (Wheel Nuts )
________________________

Daria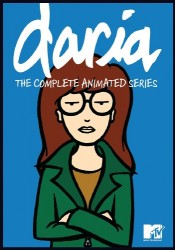 MTV is offering something called MTV's Retro Mania. But I come a bit late because it's ending its Summer run with the return of Daria this next week. Some of their favorite Episodes from the New York produced show, Daria, will air Monday, July 30 until August 3, 2012 from 9:00am to 12:00pm.
If you miss that, you can go to the MTV website and watch episodes on line. Daria.
There was a time, I think, when this show was cool. I guess I have to catch up; I still haven't made it through a show. I did root for the show to do well in that a lot of people who had left my studio went on to do work on the series.
8 Responses to "Books and Things"
Leave a Reply