Books &Comic Art &Illustration &Rowland B. Wilson 03 Aug 2012 05:38 am


Today's the anniversary of Rowland B. Wilson's Birthday,
and I have a great post to celebrate it.
- Completing the scanning and posting of Rowland Wilson's book, Whites of Their Eyes, I received a note from Suzanne Wilson and a series of scans of some beautiful color art by Rowland. Here's that note:
It's exciting to see Rowland B. Wilson's "The Whites of Their Eyes" revisited. Perhaps your posting will initiate another half-century of shelf life to these cartoons!
Originally, most of them were presented in color but due to printing restraints of the time they did not appear that way in the book. I think Rowland said he had to rework some of them as line drawings.
I thought it might be of interest to make a comparison with the color versions. In the process I came across additional material from Esquire that wasn't included in "Whites", as well as from some unknown publications. They are interspersed here in no particular order.
Image 07, the lighthouse keeper, was selected by the great psychologist, Carl Jung as an illustration in "Man and His Symbols". It was reprinted recently in "Understanding Psychology", published by McGraw-Hill.
Thank you for keeping the RBW humor and oeuvre alive.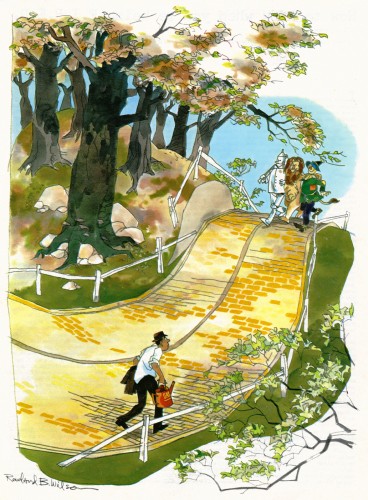 1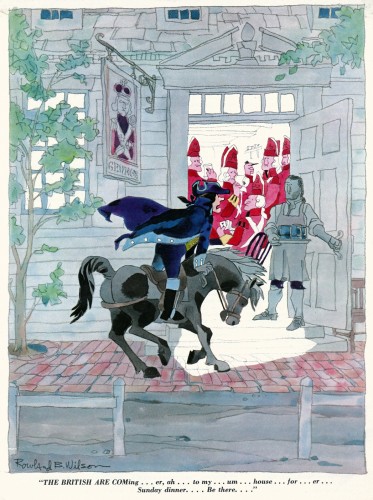 2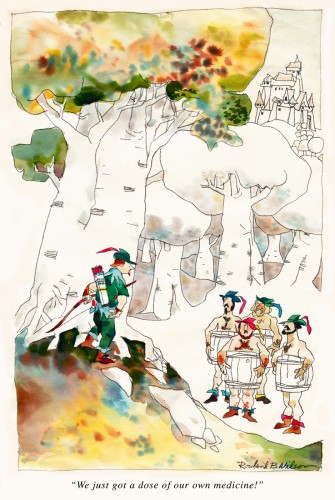 3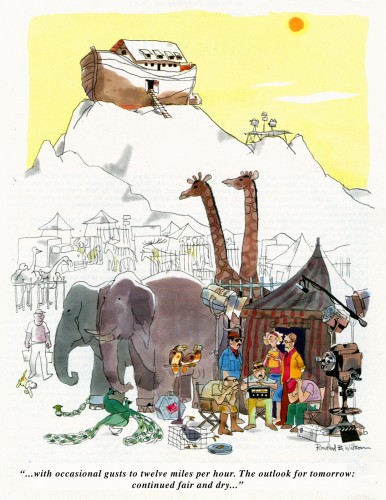 4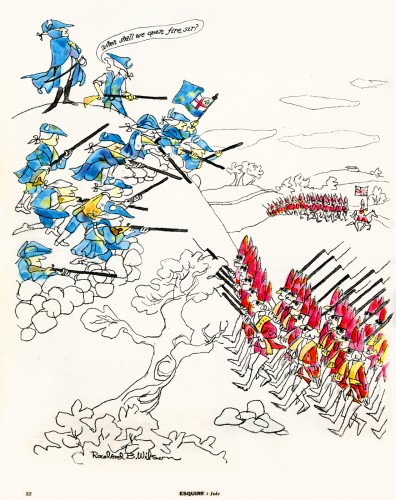 5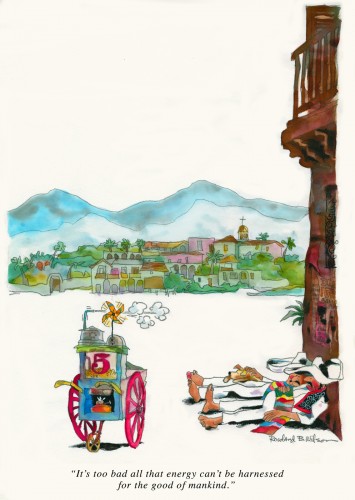 6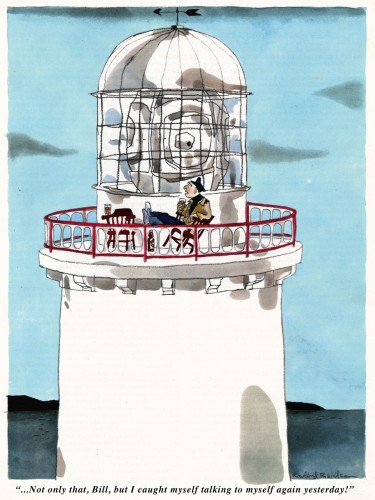 7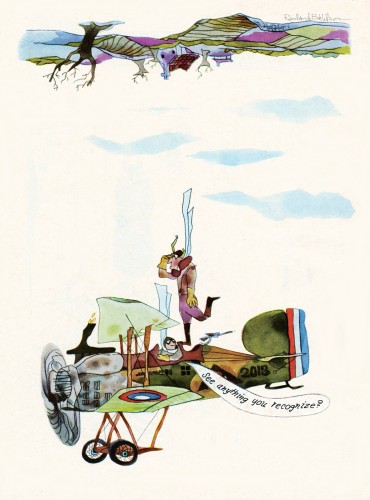 8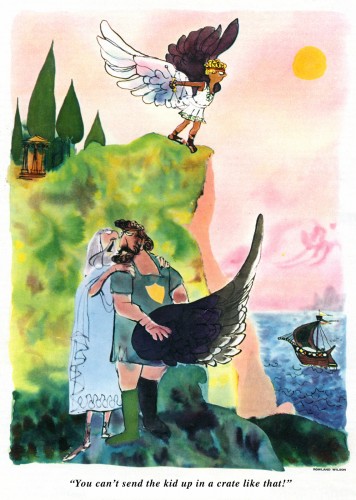 9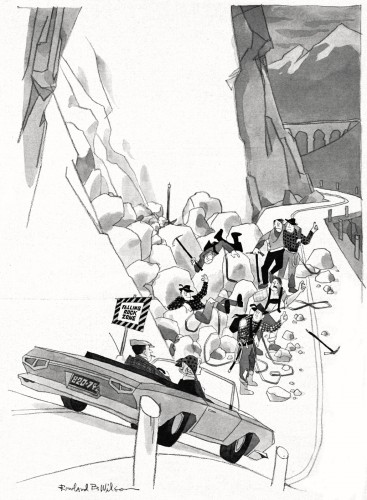 10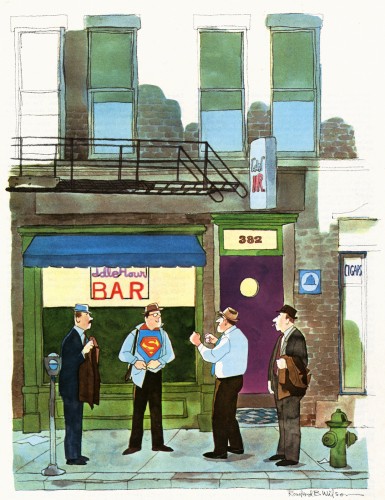 11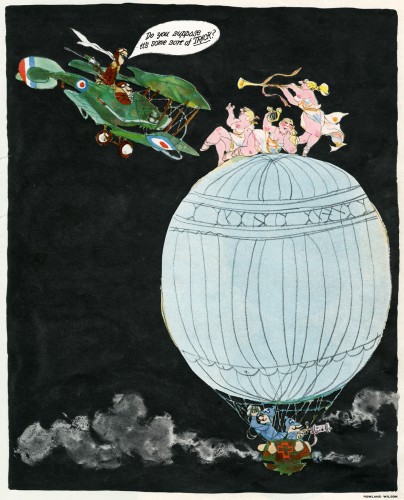 12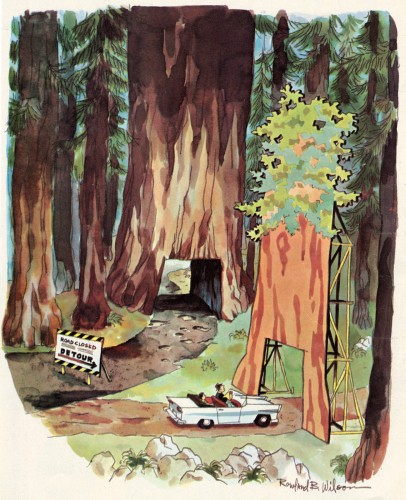 13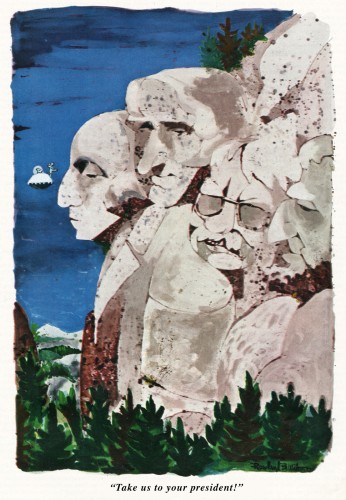 14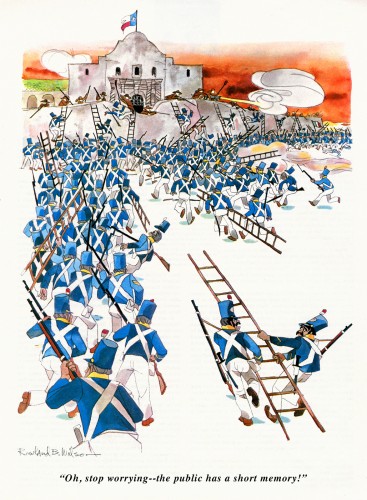 15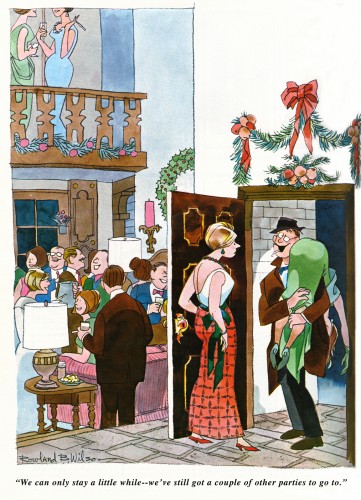 16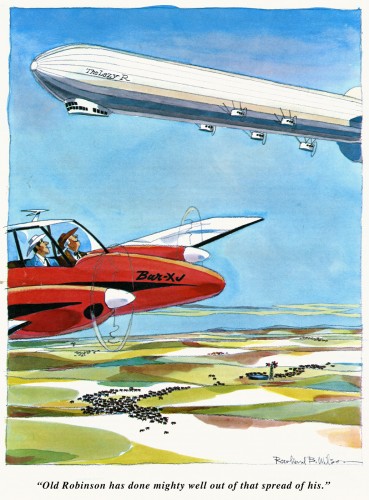 17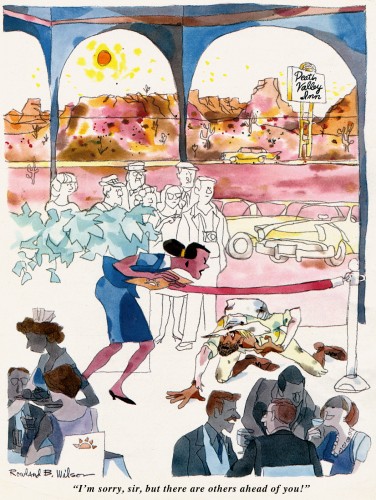 18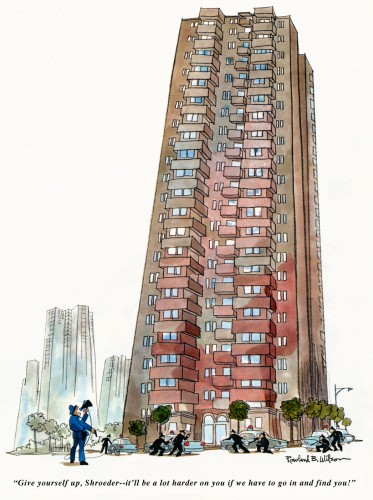 19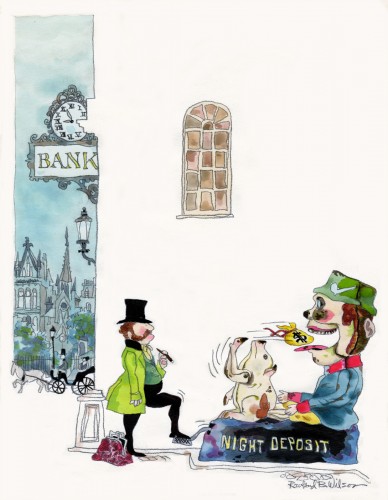 20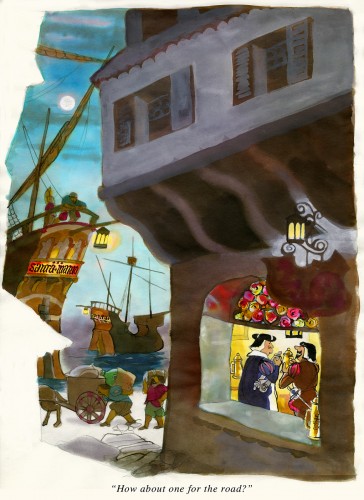 21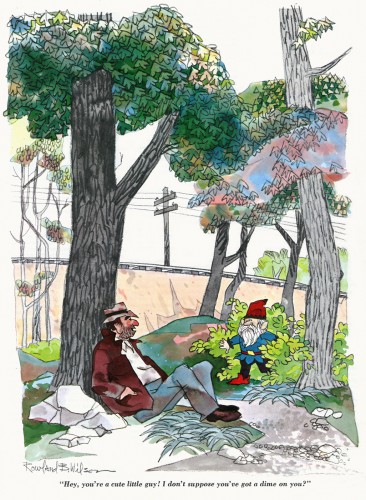 22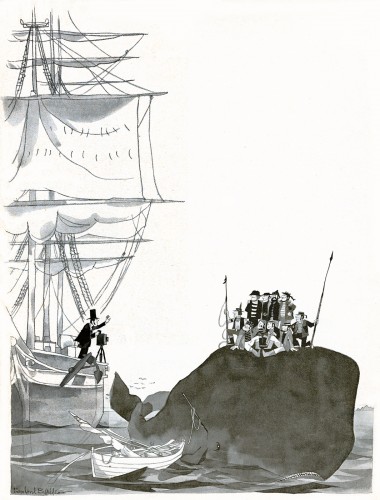 23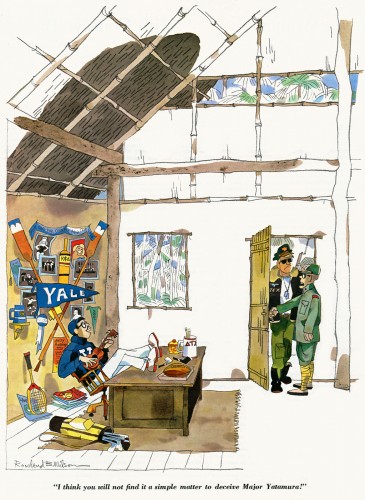 24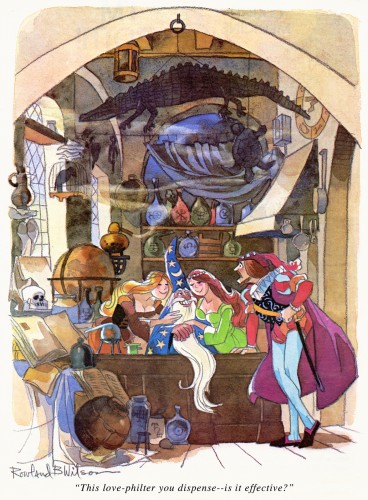 25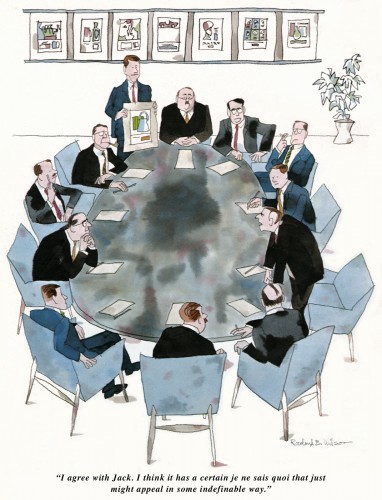 26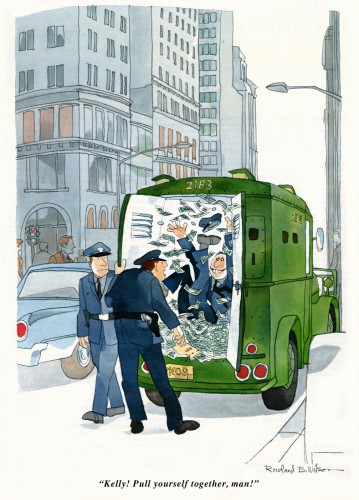 27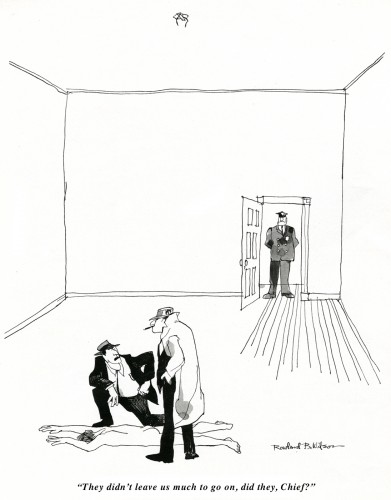 28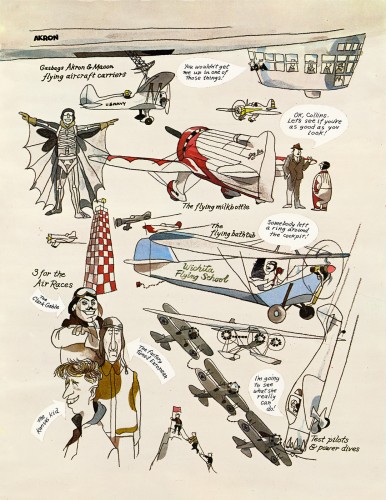 29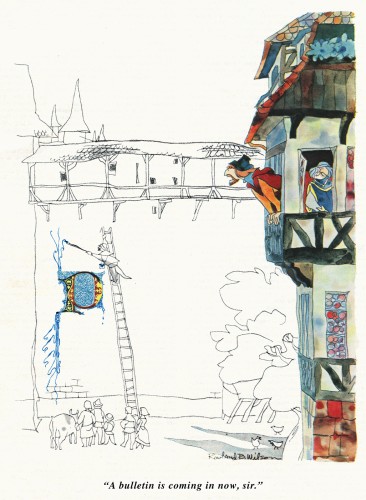 30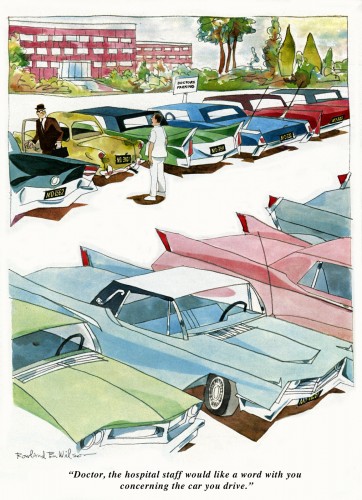 31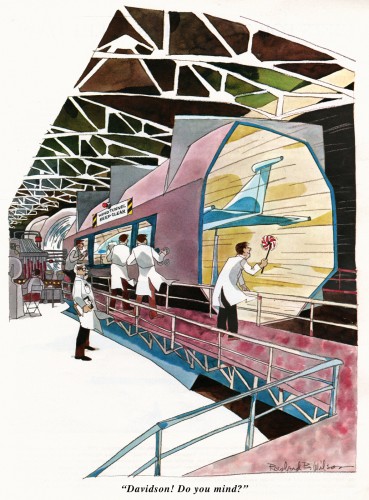 32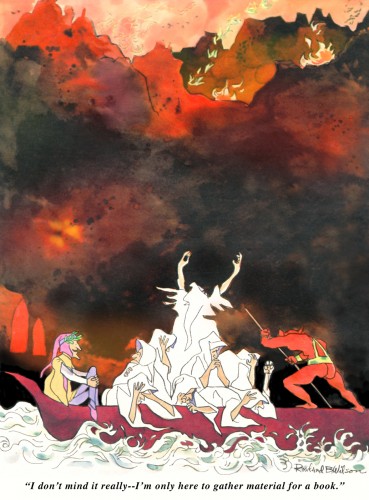 33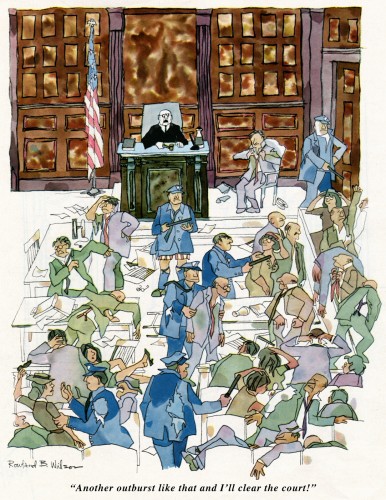 34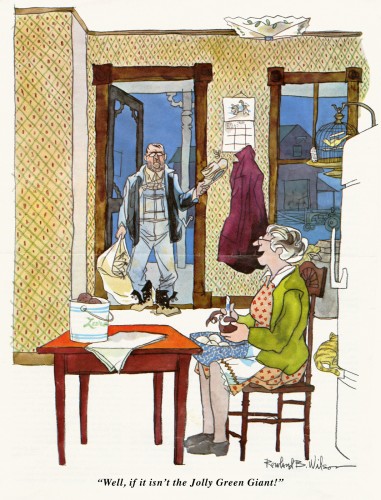 35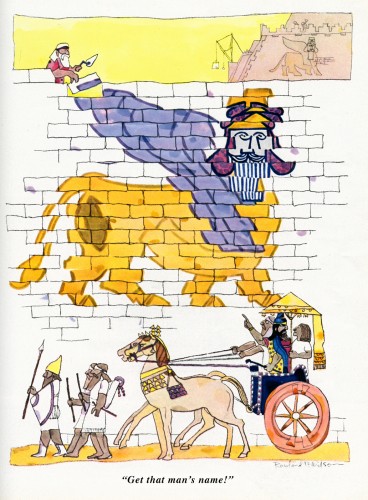 36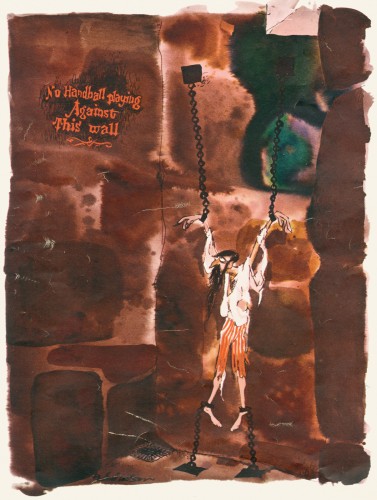 37
Finally, here are two drawings in honor of the Olympics: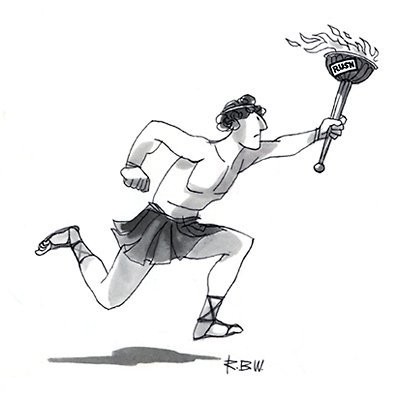 This first one was published in Saturday Evening Post.
According to Amazon, Suzanne Wilson's book, Rowland B. Wilson's Trade Secrets: Notes on Cartooning and Animation, was released yesterday, and is Out of Print with LIMITED AVAILABILITY. I guess that when I said to get one soon, a lot of people were listening.
This is a book I've been looking forward to reading for quite some time. I'm curious about the "Cartooning" part, but I'm wildly interested in seeing the "Animation" part. Rowland was a master of design when he worked in animation; I want to read anything he has to say about it.
6 Responses to "Rowland Wilson – Esquire"
Leave a Reply