Animation Artifacts &commercial animation &Layout & Design &Models 29 Aug 2012 07:45 am
- Sifting through the boxed archives of Vince Cafarelli's saved material, there are quite a few pieces of art from a number of commercials. One that stands out includes the LayOut drawings of Fred Mogubgub for an O'Henry Bar animated commercial. The spot comes from the early days of Buzzco, 1982 or 1983 when Buzz Potamkin was still the principal in the company.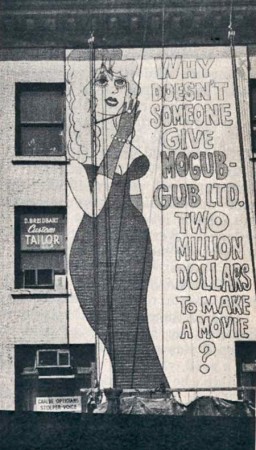 Fred Mogubgub was enough of an eccentric that I would be attracted to his artwork. (In case you're unfamiliar with Mogubgub's work, here's a four part series including his bio and some films.) I remember – as an art student in NY and desperately wanting to get into animation – the sign on 46th St and Sixth Ave: "Why Doesn't Someone Give Mogubgub Ltd. Two Million Bucks to Make A Movie?" I asked Fred if he'd had any response. He said that ABC contacted him, and he gave them a script that was about a thousand pages big. It was about the contents of an ashtray. The characters were cigarette stubs, ashes and matches. To illustrate the script, he'd attached some used butts and matches within. They didn't give him the money; you might have guessed.
On Blechman's The Soldier's Tale, there was a PT section of the animatic that Fred had done. We had to prepare this for a big screening for PBS trying to sell it for Bob. To get it into color, Fred and I would literally color the film, itself. He started at the head of the scene and I started at the end. We met in the middle. That piece of film had a life that was just too great. It couldn't retain what we had done when it went to completion. Very exciting work and a fun afternoon coloring some footage with Fred.
Here are the Lay Outs Vinnie had saved for the past 30 or so years: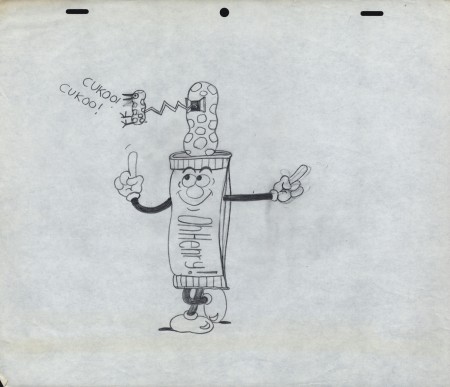 Our Lead Character – a model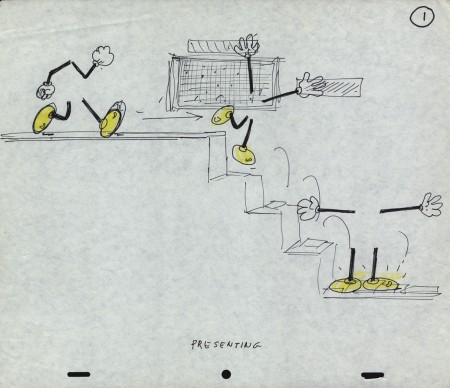 1
There seems to be no rhyme or reason
as to when things are top or bottom pegged.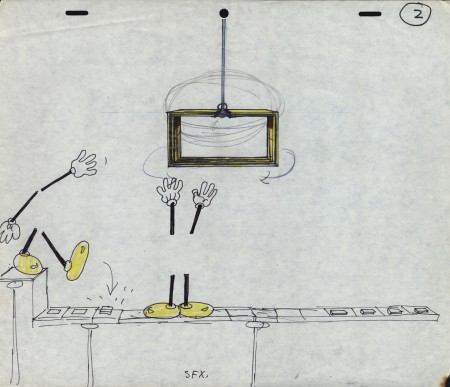 2
The pegs shift from drawing to drawing.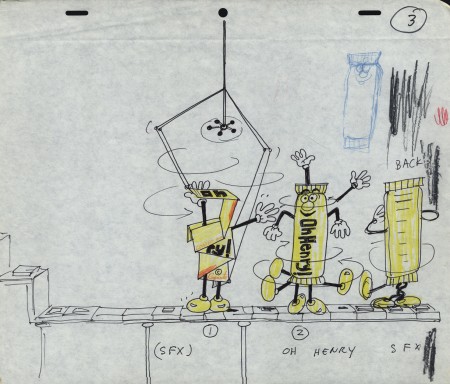 3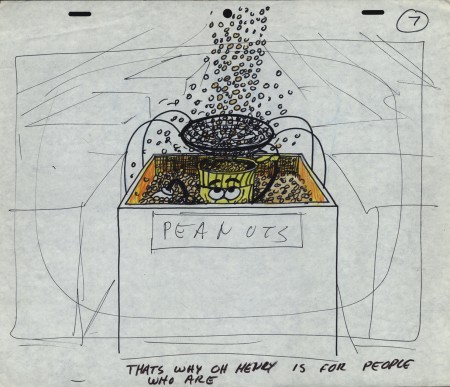 7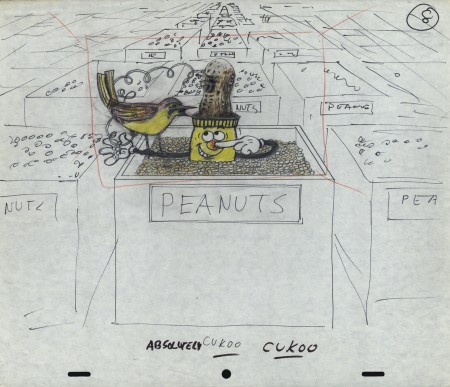 8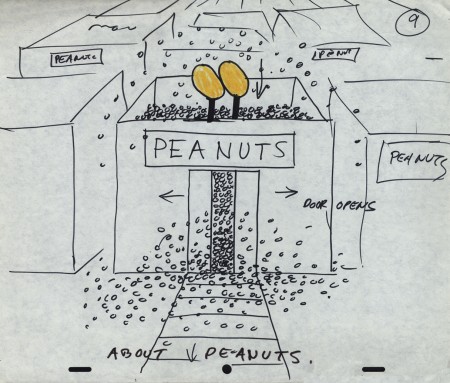 9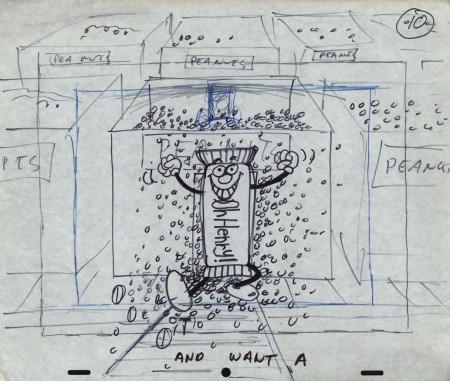 10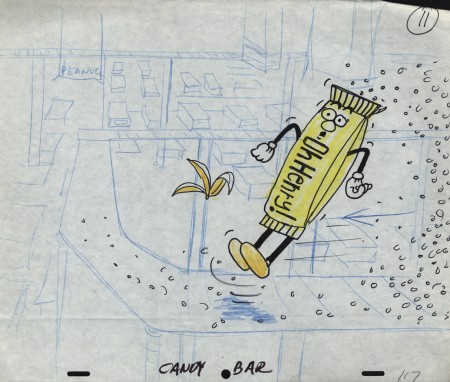 11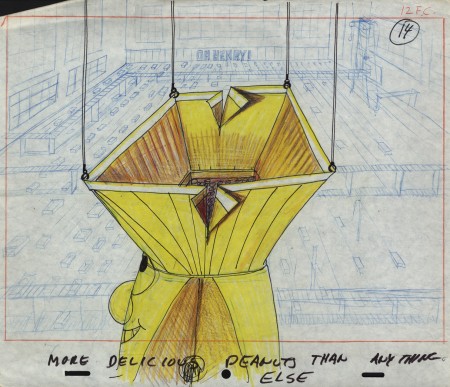 14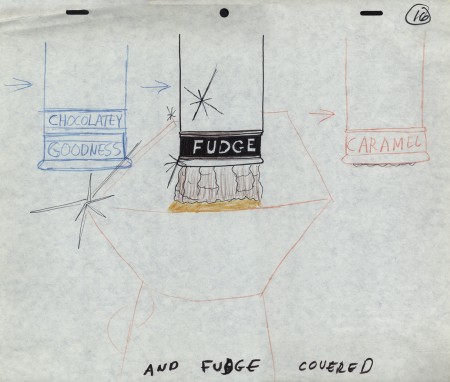 16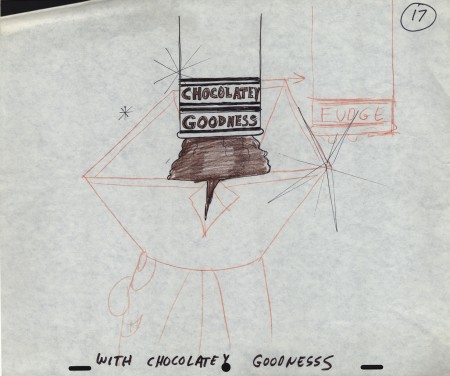 17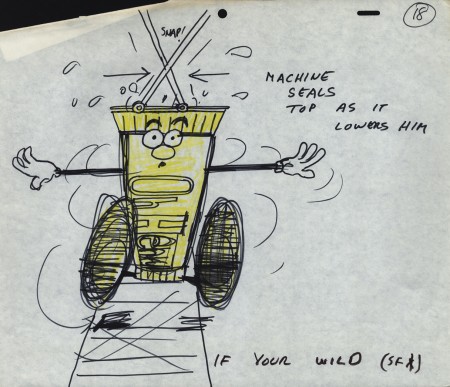 18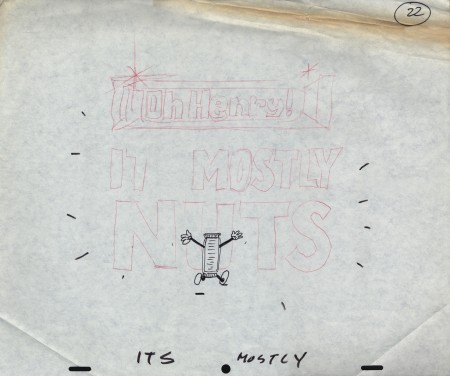 22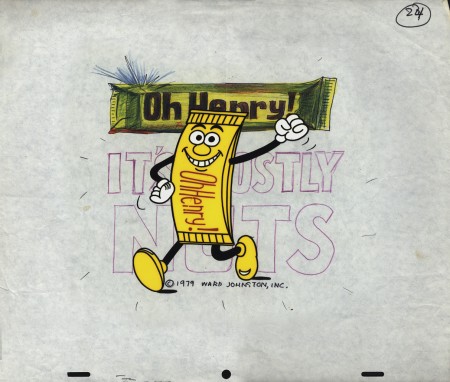 24
A cel setup.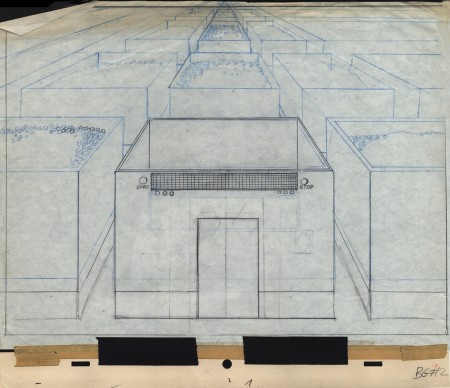 Bg LO 2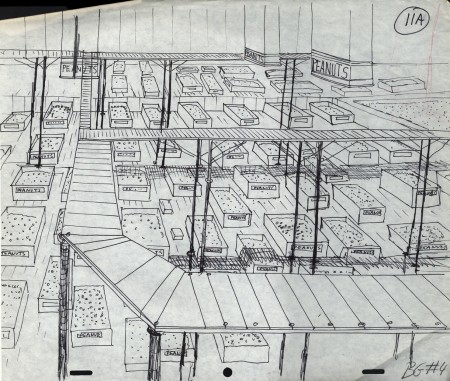 Bg LO 11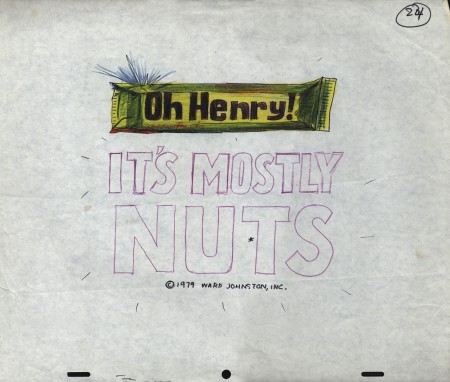 Bg LO 24
5 Responses to "Mogubgub's O'Henry Bar"
Leave a Reply