John Canemaker &Photos 26 Aug 2012 06:56 am
- Last Sunday it seemed appropriate to post a past piece for the second time. Heidi and I had our second visit to John Canemaker and Joe Kennedy's home outside of NY on Eastern Long Island. A comfortable respite from our workaday struggle in the tireless city. The chief overwhelming beauty of the home comes from the extraordinary garden Joe and John have built and cultivated. When we visited last year, it was June and everything was in the first blush of June. I could only compare it to my one visit to Giverny, Monet's stunning gardens outside of Paris. I happened on to that country home at the perfect time when I visited years ago. The garden was as stunning as a . . . well, Monet painting.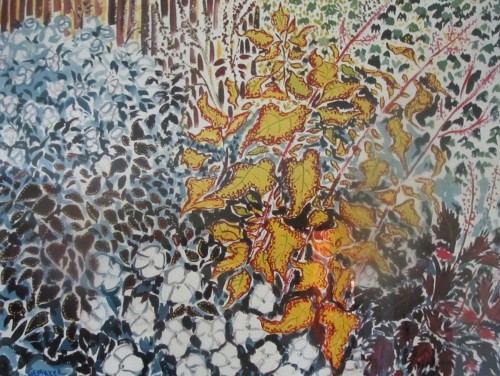 This is my favorite of John's paintings. A big piece that hangs in the living room
over the mantel. I found myself staring at the delicate washes of colors from
across the room. The wash of color plays nicely against the complicated linear
detail of the flowers. It's a well planned painting done with a spirited energy.
Last year, John and Joe's garden was lush and blooming and beautiful. The house was full
of John's beautiful paintings of the flowers. If I lived near such a garden, that would be what I'd be painting too. These paintings were some of John's best work; the art here was at least equal to anything he'd done in animation. So on that post, last June, I showed a number of his paintings, too.
Last weekend, Heidi and I arrived with the forecast of rain, but it didn't seem to come with us. The night was cloudy, but the weather was otherwise pleasant, and we had a delightful chicken dinner outdoors. The garden, in August, wasn't the same. As Joe had explained the odd weather we'd been having this year – high temperatures, heavy rain in the Spring and drought in the Summer – forced all the flowers to bloom at the same time, and earlier than usual. Once the flowers closed, they remained closed and left the garden very green with the occasional flowering bush.
Saturday was full of rain. To be honest, I enjoyed it. The light to heavy rainfall felt very present and tactile. Things seemed more in deep focus. We went to a local museum and bought some used books at a great, local shop.
Finally, on Sunday we had very nice weather, but Heidi and I had to leave at lunchtime. It was a great break for us and gave us the chance to allow our blood to thin out a bit before heading back to the City.
I took a number of pictures which I expected to post last week, but found that I'd many more than I remembered. So today's post will cover this year's bloom.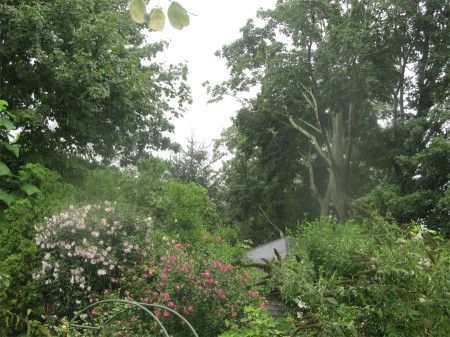 1
While the rain came down Saturday morning,
I took a couple of photos outside our guest room door.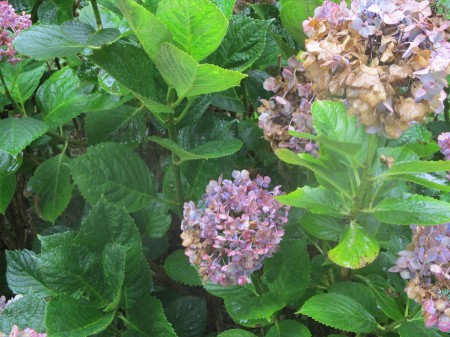 2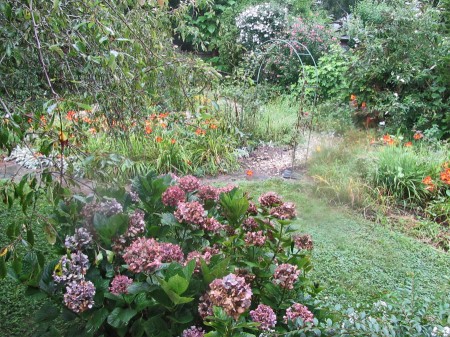 3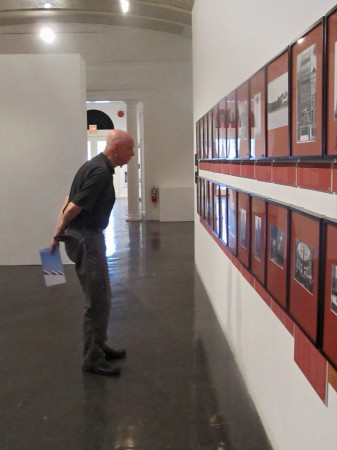 4
We decided to take a trip to a local museum which
was featuring a show of photographs of NY Landmarks.
(Oh the irony! We came to the Hamptons to look at photos of NYC.)
This is Joe looking at the photo wall.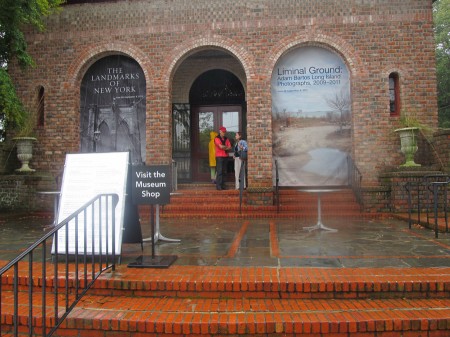 5
When we were ready to leave it was raining again.
Joe went to get the car so the three of us wouldn't get wet.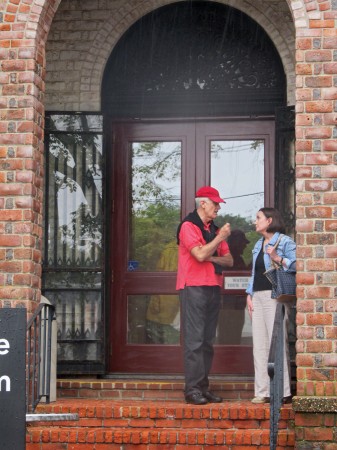 6
It was barely drizzling, so I went out into the rain
to get a couple of pictures of John & Heidi.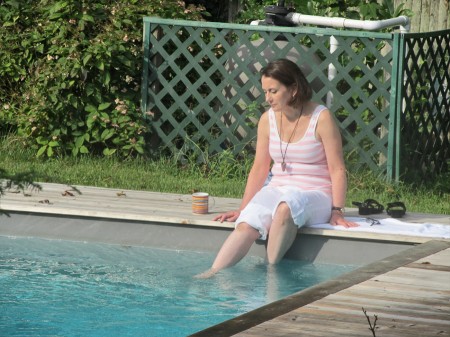 7
The rain took a short break.
Heidi went out to the pool.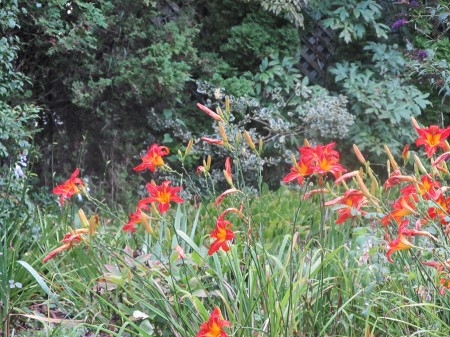 8
I went out to the flowers.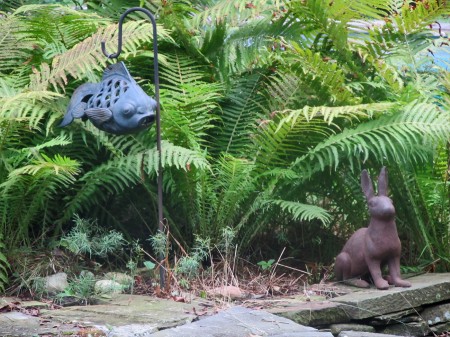 9
I couldn't pass up a photo of the garden ornaments.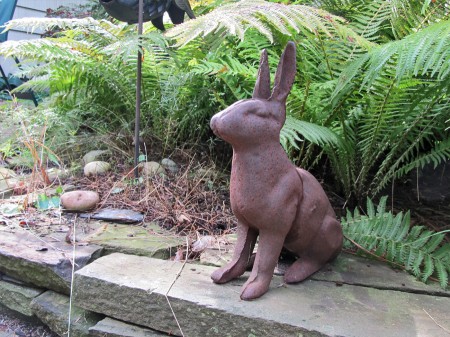 10
There was the rabbit that Bill Tytla's widow had given John
as a house gift. It came from Bill's garden in Connecticut.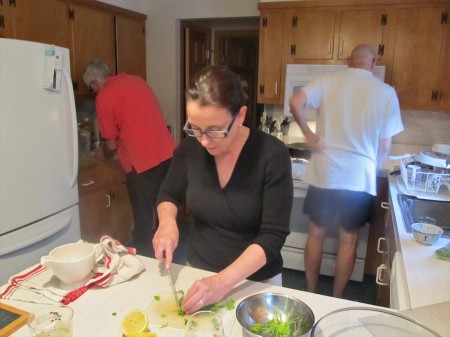 11
For dinner John made his linguini in clam sauce.
Heidi and Joe participated in the kitchen.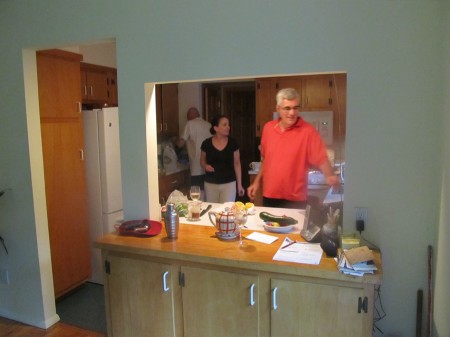 12
I had a martini.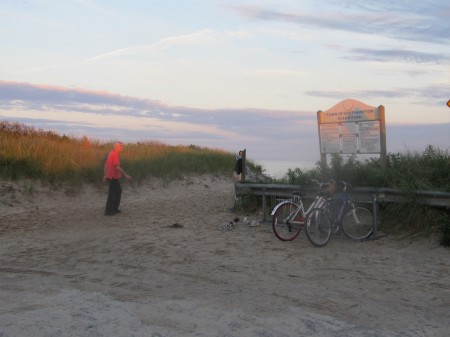 13
After dinner we took a ride to the beach.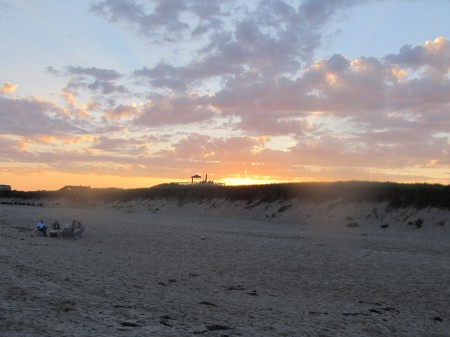 14
The sunset was beautiful at the end of the rainy day.
It'd be nice on the next day when we'd head home.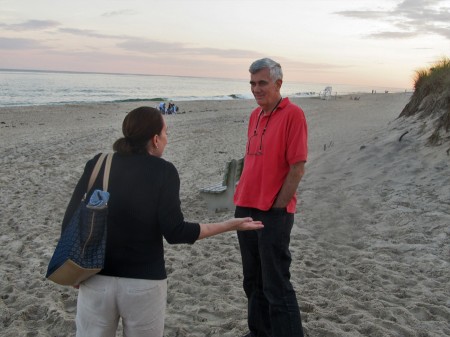 15
John and Heidi in discussion.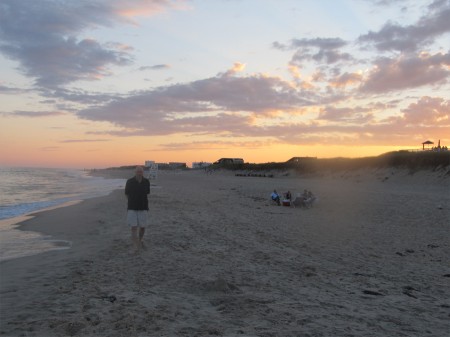 16
Joe in thought on the beach.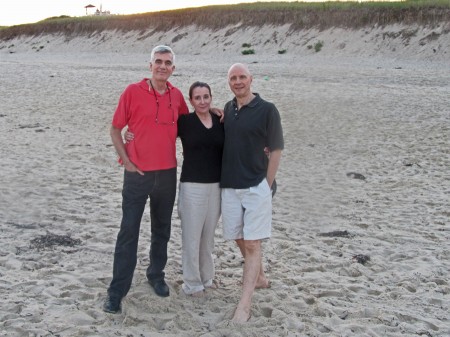 17
John, Heidi, Joe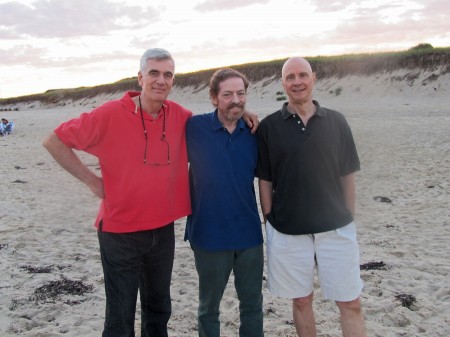 18
John, me, Joe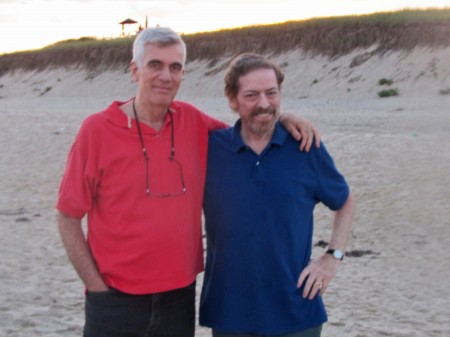 19
John and me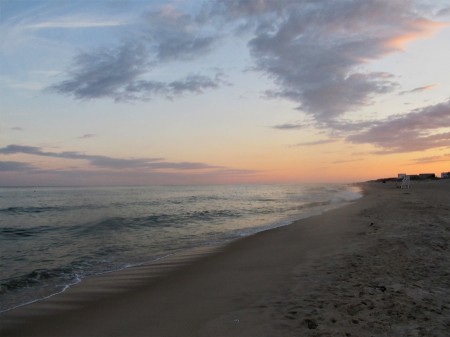 20
It had turned into the perfect evening.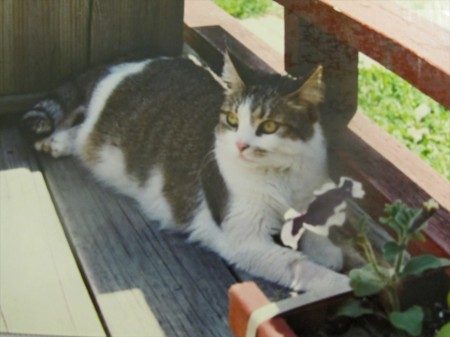 21
We heard about their cat, Lucy, who loved being outdoors
in their garden. Prior to coming out to this house, she had a
tough time getting over the death of another cat in the family.
The Bridgehampton house helped her.
Joe wrote a children's book about her & John illustrated it:
Lucy Goes to the Country.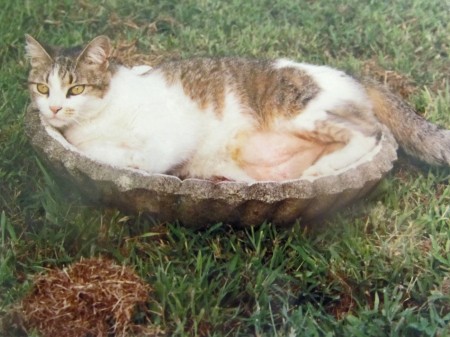 22
These are photos of photos they'd taken.
She found a birdbath that was about to be discarded, and
made it her own place to lie in the sun.
She had a difficult time leaving at the end of the weekend, and
John & Joe had a hard time finding her.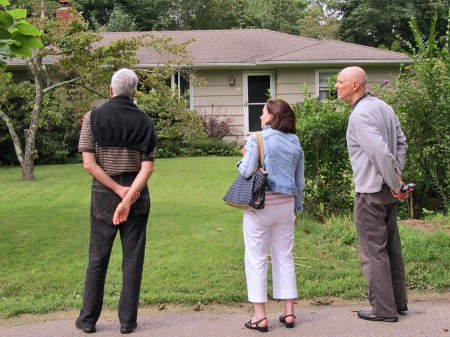 23
I know how Lucy felt. When it was time for us to leave, I was
prepared to hide somewhere so I didn't have to get back on the bus.
2 Responses to "Bridgehampton Garden"
on 26 Aug 2012 at 1:52 pm 1.Janet Benn said …

hi Michael,
thanks for posting the pictures they were very nice.
It was nice to see you John and Heidi and Joe on the beach.The beach is restorative place and I am sure it helped you in this time of grieving.

on 26 Aug 2012 at 2:01 pm 2.Tom Sito said …

Very nice photo essay. Give my best to everyone.
Leave a Reply