Animation Artifacts &commercial animation &Layout & Design 19 Sep 2012 05:22 am
- When Bob Elliott and Ray Goulding (of Bob & Ray fame) found a chance, they scooped up the Piels Brothers account from UPA and, with Ed Graham, they opened their own animation studio to do the Piels commercials. The blend didn't last long, and they soon went out of business. Vince Cafarelli worked at Goulding-Elliott-Graham Prods. for a while and several Millbrook Bread commercials were produced, featuring "Milly" the baker.
I remember these commercials from my childhood well. I loved the very graphic style of the spots. I remember seeing how the character turned his head (see number 16, below) and was taken by the movement. I think I was probably 11-12 years old at the time. The video records the date as 1963, but I'm sure they're wrong – 1959, maybe?
I previously posted this Christmas card from Goulding-Elliott-Graham Prods., Inc. If you click on the card and look in the window of the house, you'll see "Minny" the Millbrook baker (centered) within, singing Christmas Carols.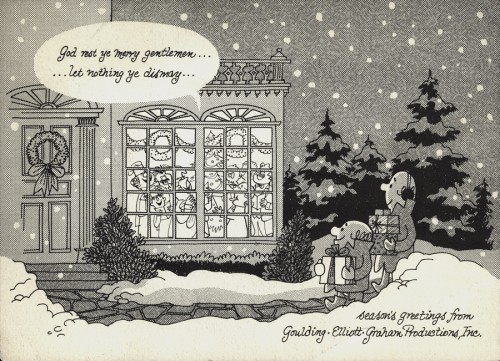 Michael Smollin takes credit for directing the commercials, but I'm not sure he worked for Elliott-Gould-Graham. I thought that Ed Graham had directed all spots in house. Smollin may have designed the characters. We're assuming that Vinnie drew these images. The writing is his. It's doubtful he would have been directing at this point, so he probably drew the Layout drawings.
In Vinnie's collection of art, the layouts for two of these spots were found. I'll post these from the first spot this week and the second spot will come next Wednesday.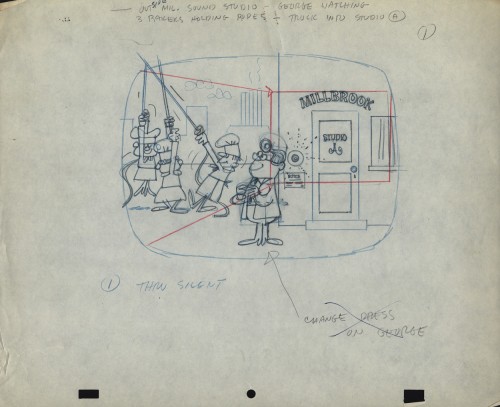 1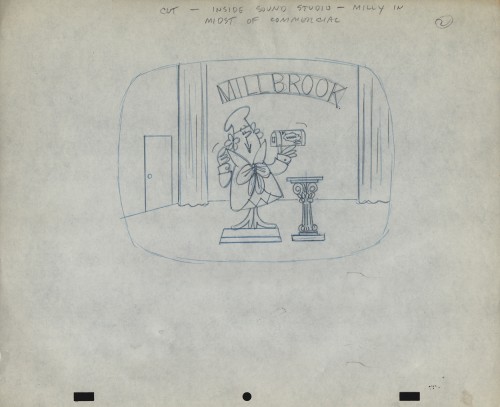 2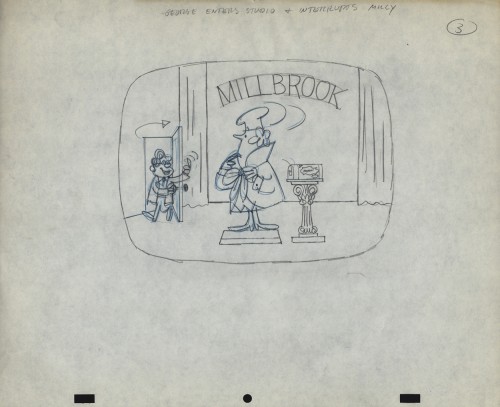 3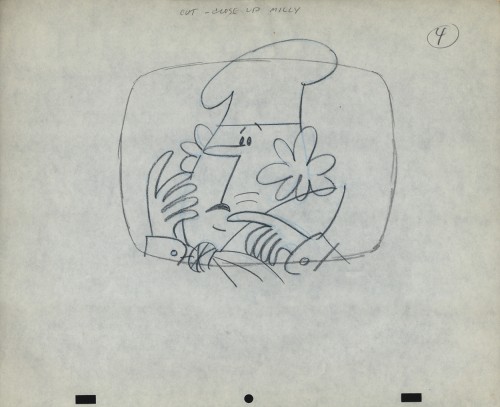 4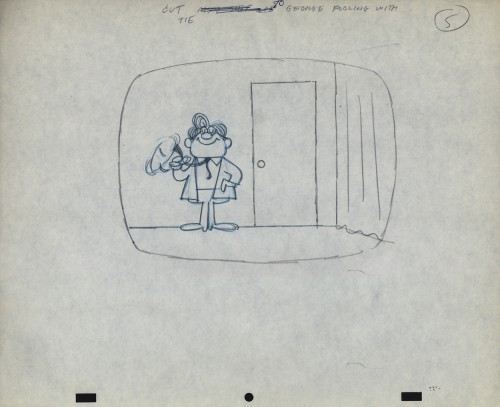 5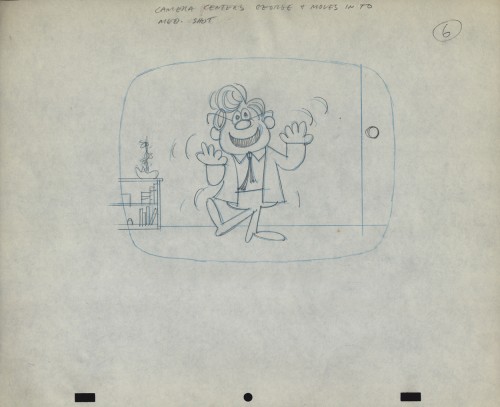 6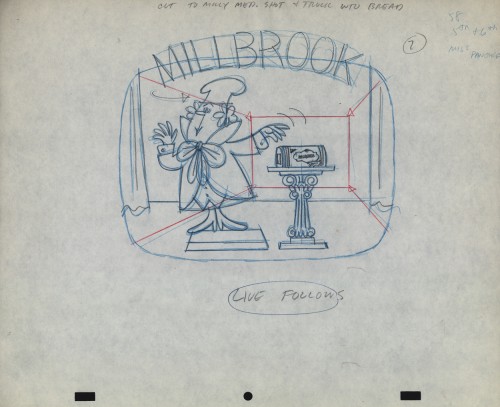 7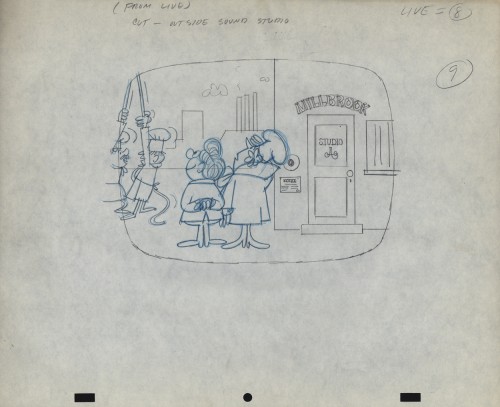 9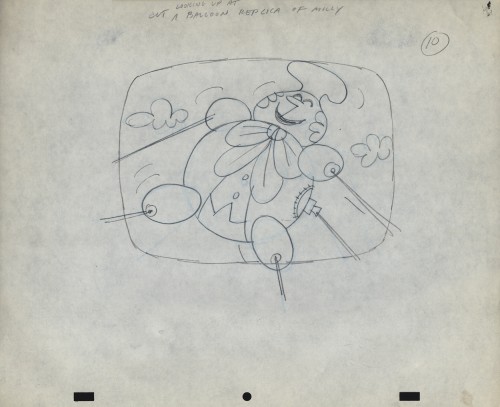 10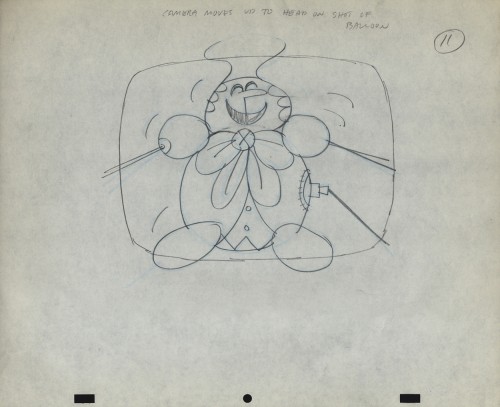 11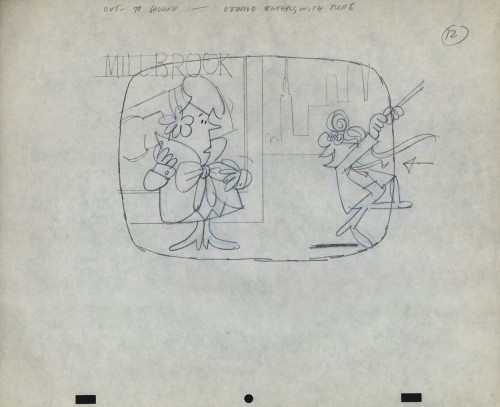 12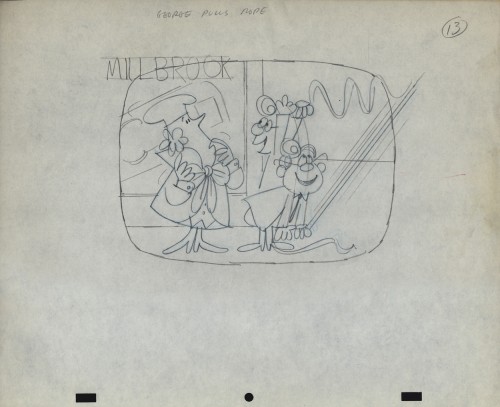 13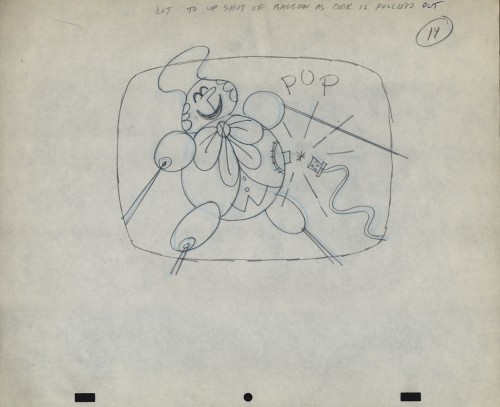 14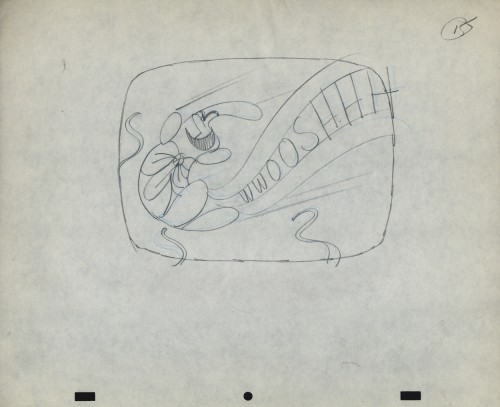 15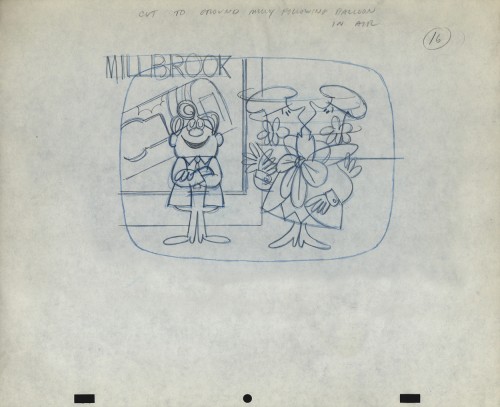 16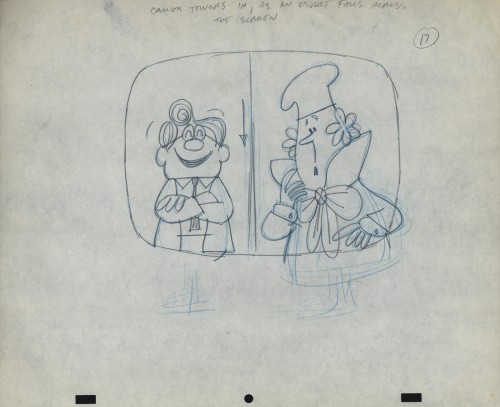 17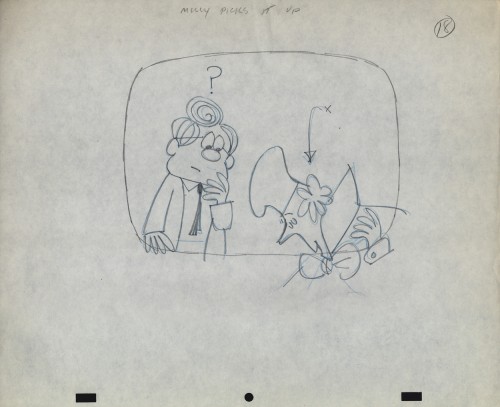 18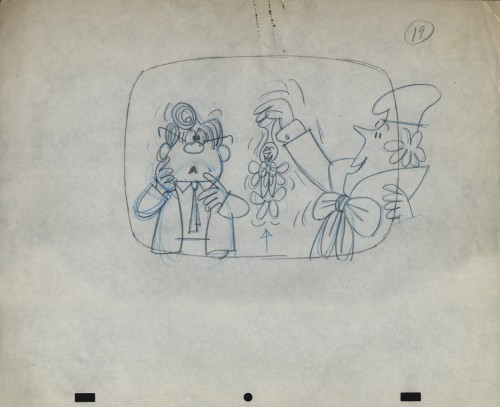 19

________________________________
We don't have a copy of this spot that we could post. However, to give you an idea of how the voices sounded, here's a vradio spot done for Millbrook Briead by Bob and Ray.
3 Responses to "Vince Cafarelli's Millbrook Bread – 1"
on 19 Sep 2012 at 1:29 pm 1.John said …

They were still doing Bert & Harry Piels spots in the early 1960s, since I remember them from my very young TV-watching career, so the 1963 date may be accurate. (They also brought the characters back for an abbreviated revival in the early 1970s, at a time when the regional brews like Piels were struggling to hold on against the big nationals like Bud and Miller. Didn't save them — Piels was all but gone by the late 1970s — but the other regionals like Schaefer, Ballentine, Rheingold and Schmidt's were also victims of the trend between 1975-85).

on 19 Sep 2012 at 1:59 pm 2.Michael said …

UPA did the first Piels commercials until Goulding & Elliott took their account and started their own studio with it. When they closed the spots went to Terrytoons (Gene Deitch) for a while. Other studios did them as well.
Leave a Reply