Bill Peckmann &Comic Art &Illustration 20 Sep 2012 05:24 am
- Bill Peckmann offers a bevy of beautiful Alex Toth illustrations for Conan the Barbarian. Here are Bill's comments for these incredibly fine illustrations:
I haven't seen many of these Toth illustrations on the Net, and I thought maybe the Toth fans out there might enjoy these.

Here is Alex Toth in the early 1980′s taking a stab at the Sword and Sorcery genre and doing a ripping job of it. These are single page illustrations from Marvel's black and white magazine, "The Savage Sword of Conan". Alex is at the top of his game; design and drawing leave nothing to be desired. the assignment held his interest long enough so we came away the winners with these nine examples.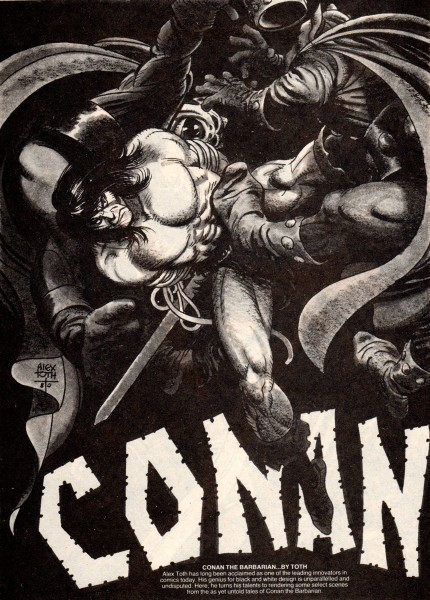 1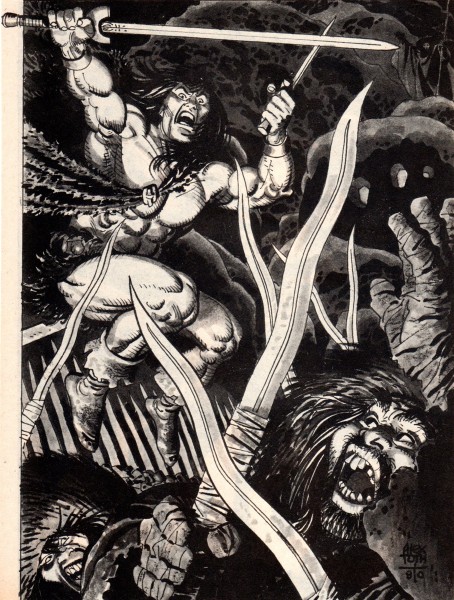 2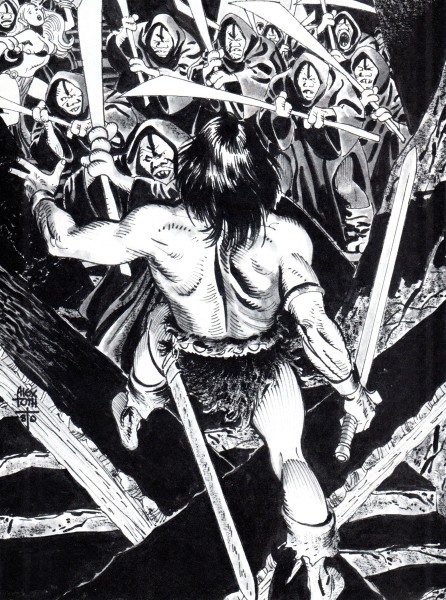 3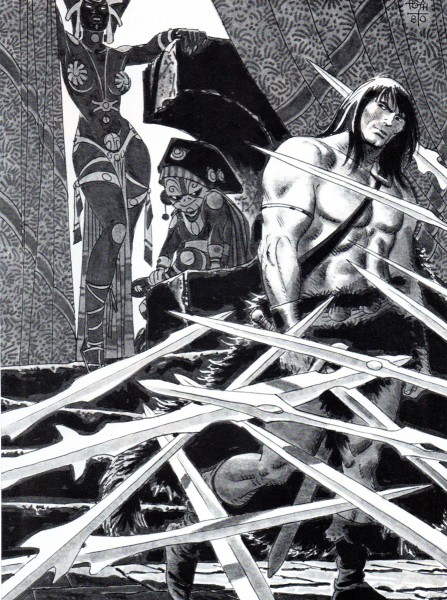 4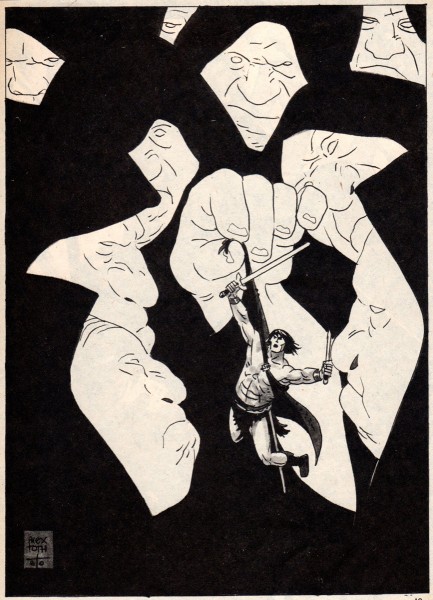 5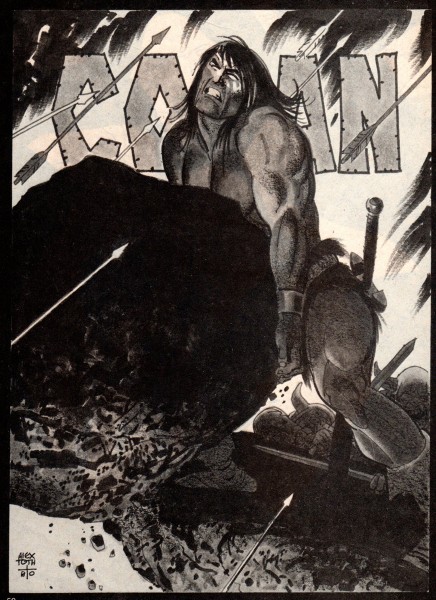 6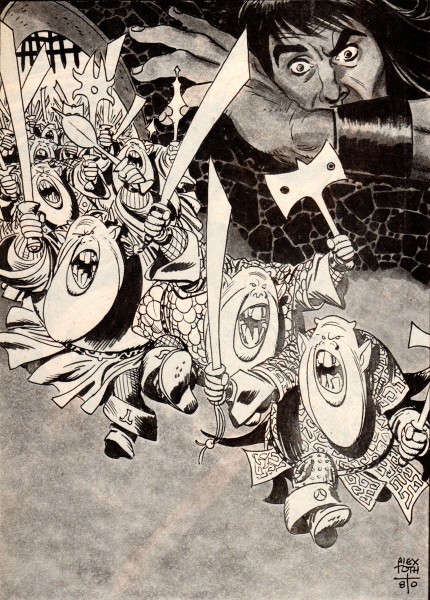 7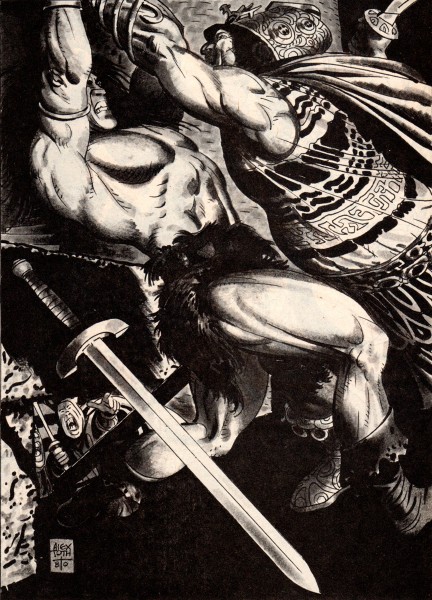 8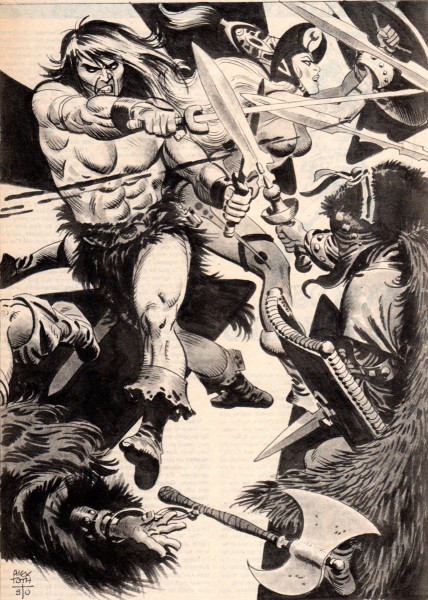 9
That was the last of Alex's Conan. He did a total of
10 illustrations for Marvel's Conan, so we have all but one.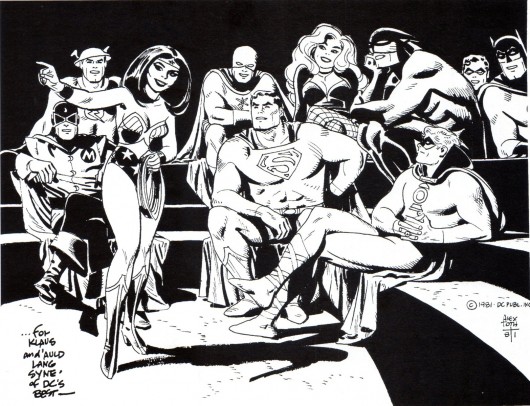 Here is a 1981 drawing of super heroes that Alex dedicated to Klaus Strzyz,
a fan, a friend and interviewer of Alex's. The drawing was then made into a
handsome cover on Roy Thomas' "Alter Ego's" fanzine tribute to Toth in 2006.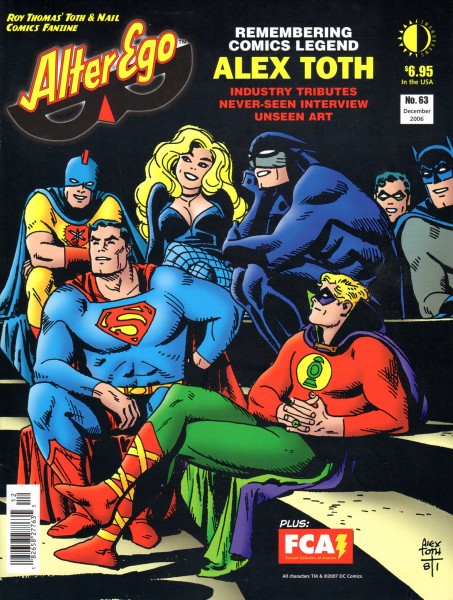 This is the final cover for Roy Thomas' 2006 "Alter Ego's" tribute to Toth.
These are the covers of books and magazines that have collected the words and work of Alex. Hopefully for new fans they still might be available somewhere on the net or in used bookstores.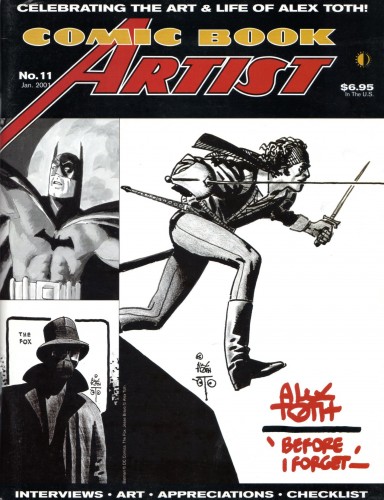 1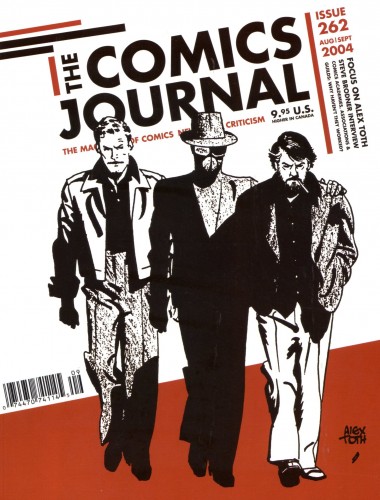 2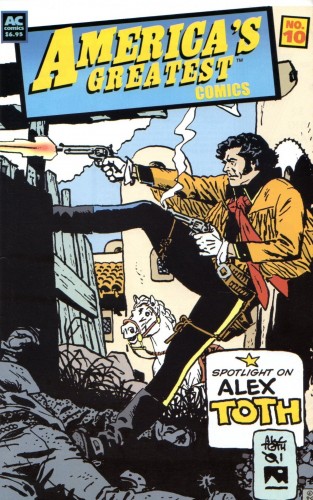 3

The next two excellent books were authored and published by Toth fan and friend Manuel Auad. (Manuel was also responsible for the great, recent Robert Fawcett book and the forthcoming (October) book on illustrator Albert Dorne. The illustrator who still remains Jack Davis' biggest idol!)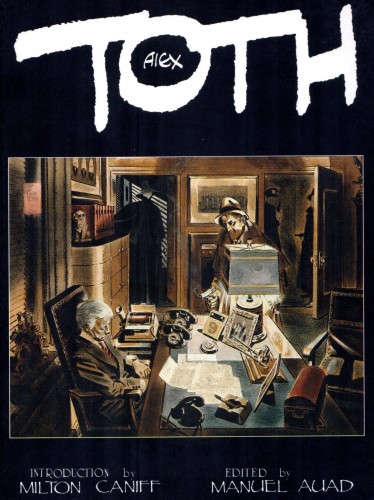 4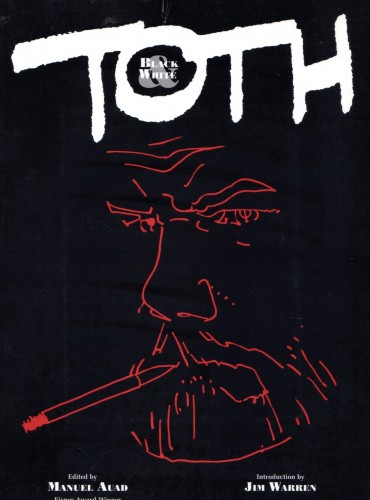 5

Tipped in autographs for "Alex Toth: Black & White".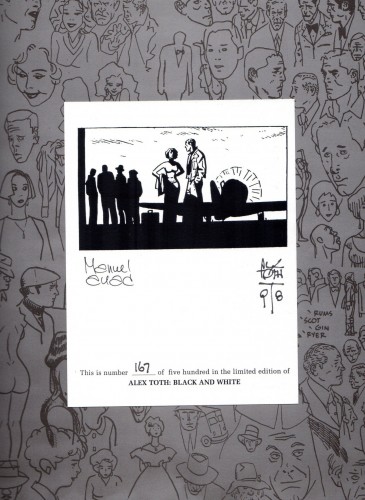 6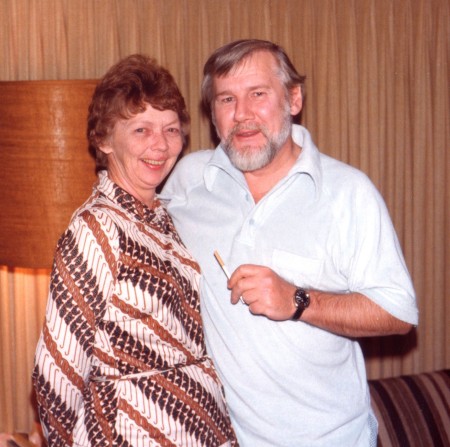 Alex and his wife/best friend Guyla in their Hollywood home in 1979.
They met at Hanna-Barbera and the rest is history.
Their marriage will be brought to life in the upcoming book "Alex Toth, Illustrated",
second in the trilogy of Alex's work, by Dean Mullaney and Bruce Canwell.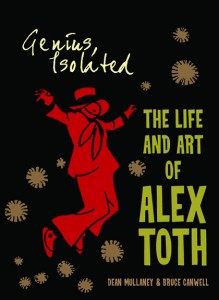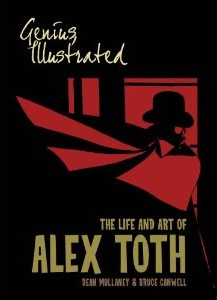 Vol 1 & 2 by Dean Mullaney and Bruce Canwell.
Now available on Amazon.
Many thanks to Bill Peckmann for all the scanning as well as the loan of the artwork.
7 Responses to "Conan from Toth – 2"
Leave a Reply