Bill Peckmann &Photos &Steve Fisher 23 Sep 2012 05:26 am
- Yesterday, Bill Peckmann sent me a few scans with this note:
My stepdaughter Bethany just came back from her trip to Spain and brought back these very pretty gaudy postcards. Gaudy as in the Antoni Gaudi, famous Spanish architect. He would have had fun at Epcot and the Disney parks!
Here are the scans sent: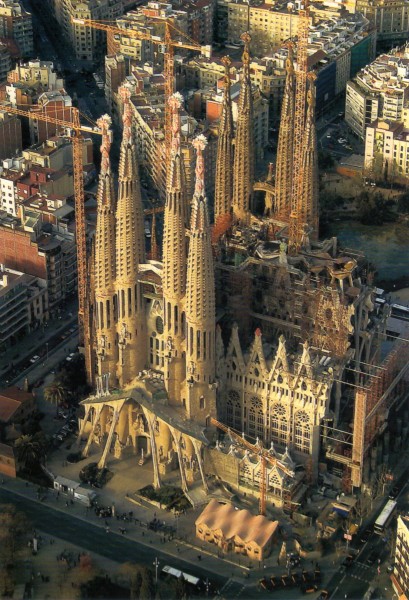 1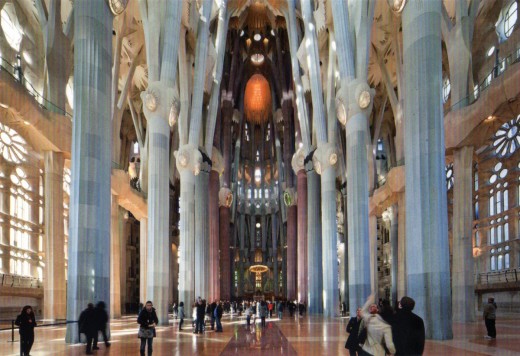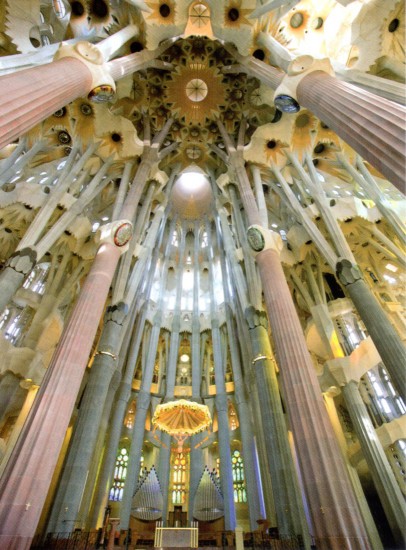 3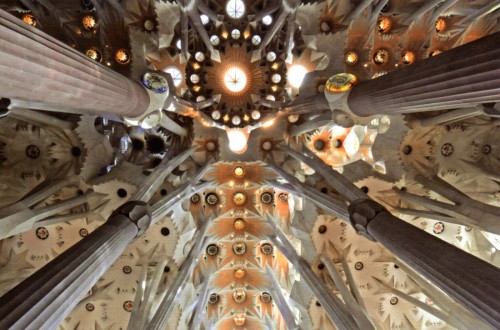 4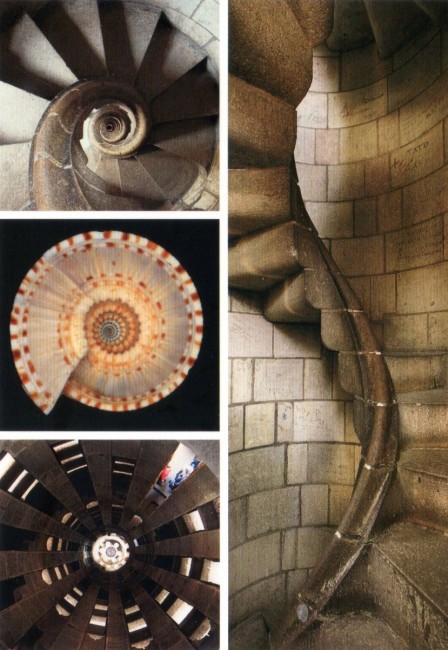 5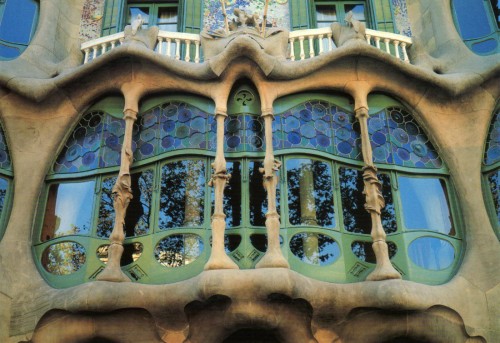 6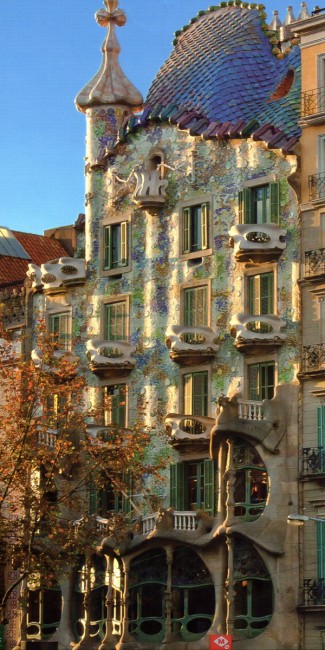 7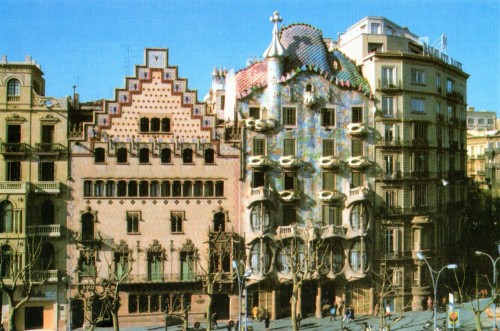 8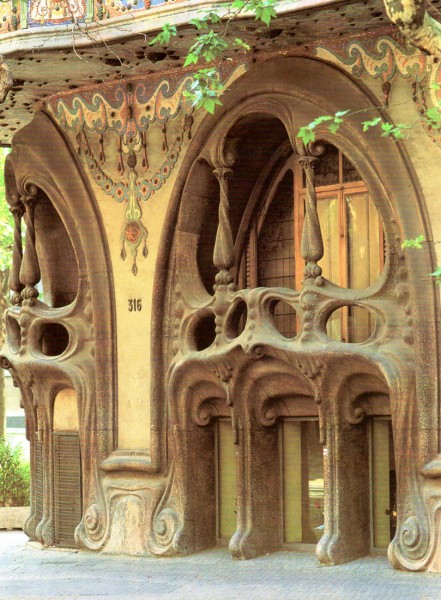 9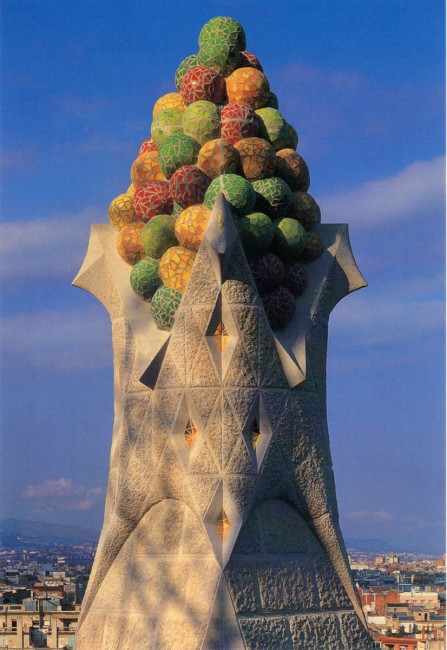 10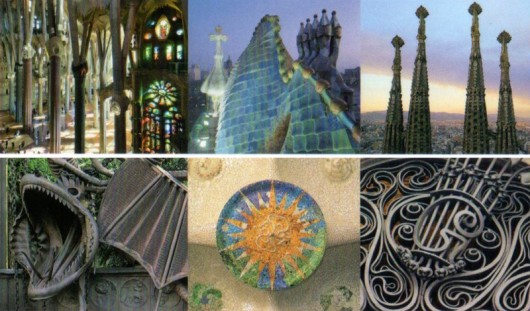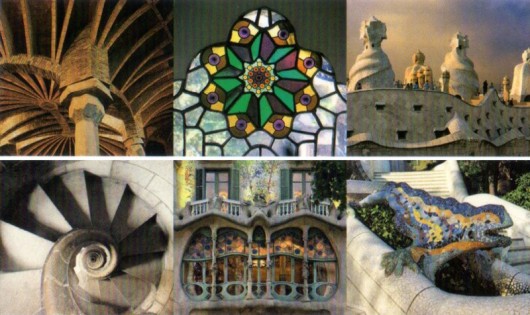 ________________
These pictures reminded me that my friend, Steve Fisher, who is an architect, went to Spain to photograph the Gaudi buildings. I asked him to send me any pictures he could get together quickly. Of course, he'd shot them before there were digital cameras, so he had to scan the stills he had on hand.
Take a look:

The first three are pictures of Gaudi's Casa Milá [1905-10]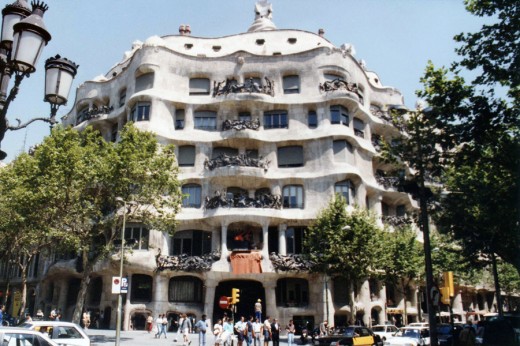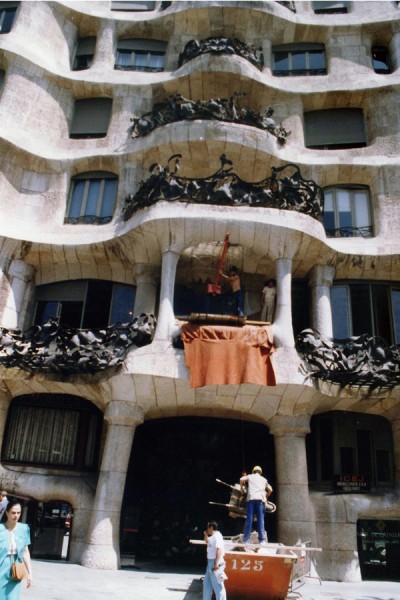 2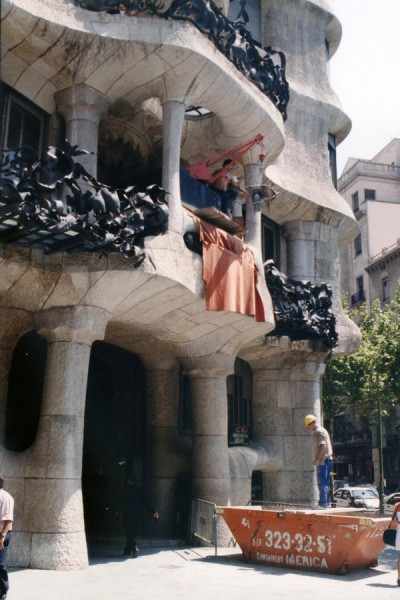 3
The next two are of Casa Battlό [1905-07]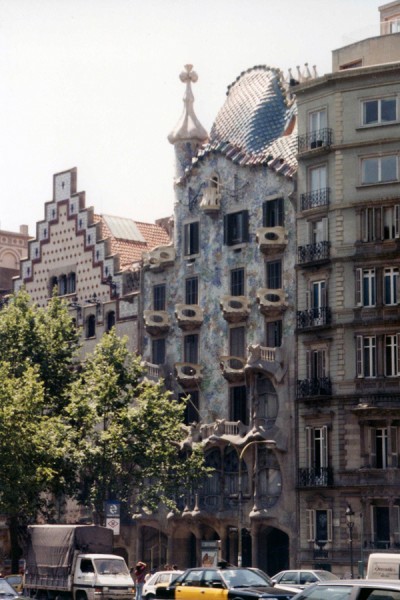 1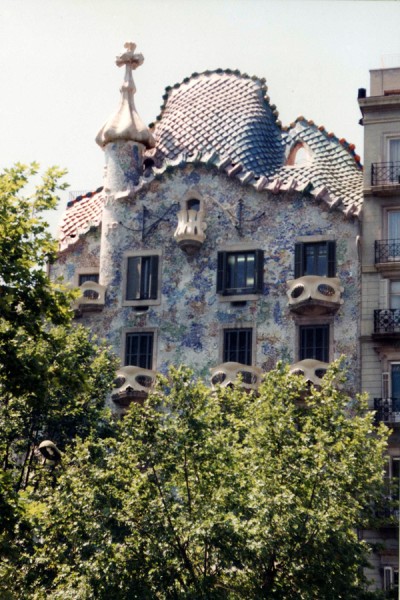 2
The last three photos are of his most iconic work,
the Church of the Sagrada Familia [1903-26].
It was not finished in Gaudi's lifetime [he died in 1926],
but since his death, others have continued to work on it
based on interpretations of his ideas. They're still working on it.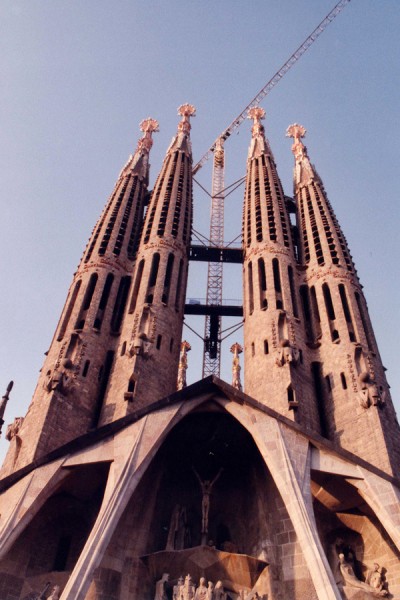 1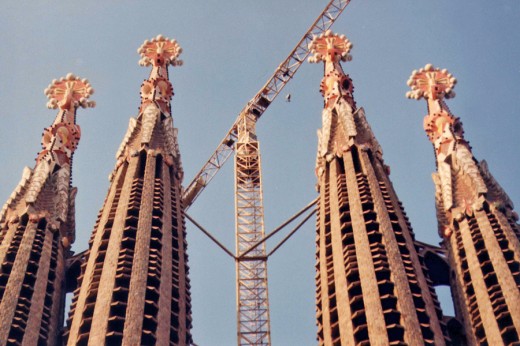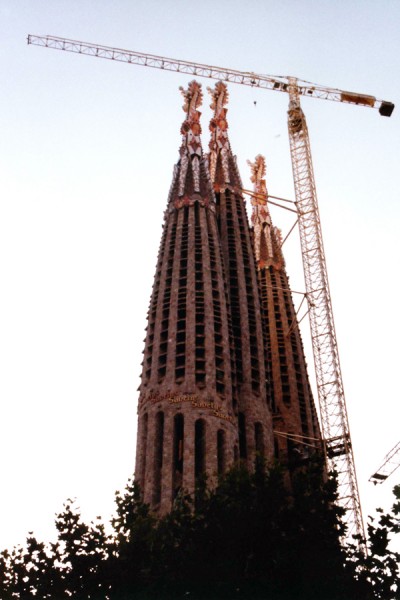 3
6 Responses to "Gaudi Gaudi Gaudi"
Leave a Reply