Bill Peckmann &Story & Storyboards 28 Sep 2012 05:54 am
Alex Toth worked at Hanna Barbera in their story department. Bill Peckmann told me he had some boards from Toth's stay there, and I asked him to send them on. The board presented here is far from complete. It's missing many pages and whole segments. But the images, as might be expected are terrific. So look for the drawing and forget the storytelling.
Here are some comments from Bill:
I've come across some Toth storyboards (copies) from his Hanna-Barbera days. One incomplete set is really neat. This is a live action board that Alex did for Hanna-Barbera in 1978. Unfortunately all we have are these Xeroxed 28 random panels from the original board. (I wonder if that still exists anywhere?) At least it gives us a rare peek at how Alex handled a live action film assignment instead of his H-B Saturday morning cartoon fare. With this sparse sampling of pages, the continuity will not make much sense but the individual panels are a pleasure to look at.

The title of movie that Alex did this live action storyboard for, it's a 1979 film called "C.H.O.M.P.S."
Here is it's listing in HALLIWELL'S FILM GUIDE.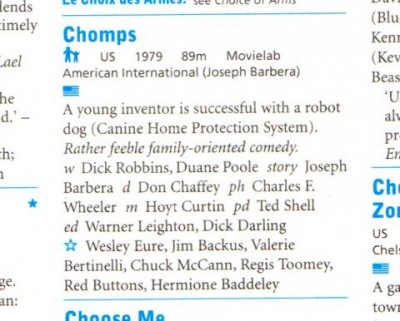 .
And here is the board: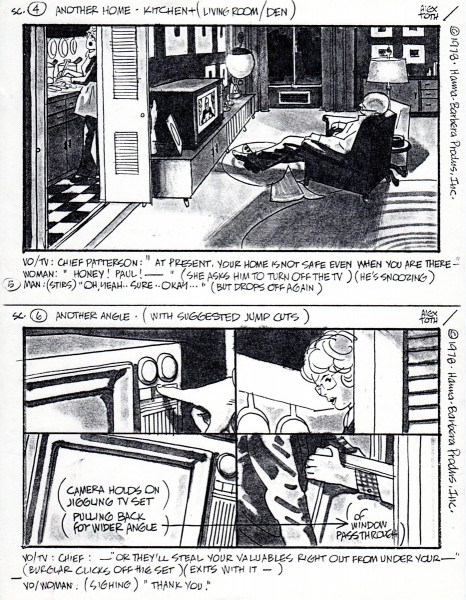 1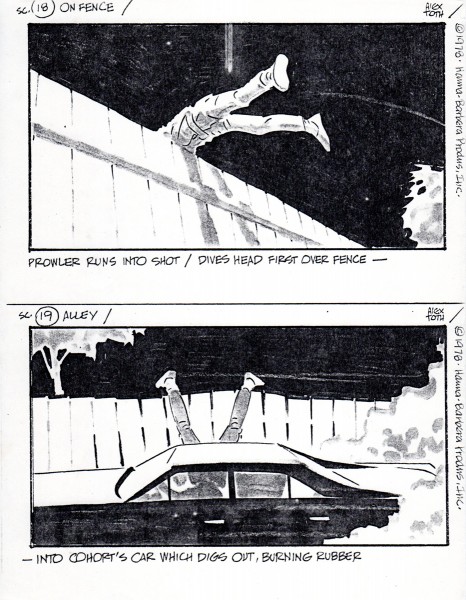 2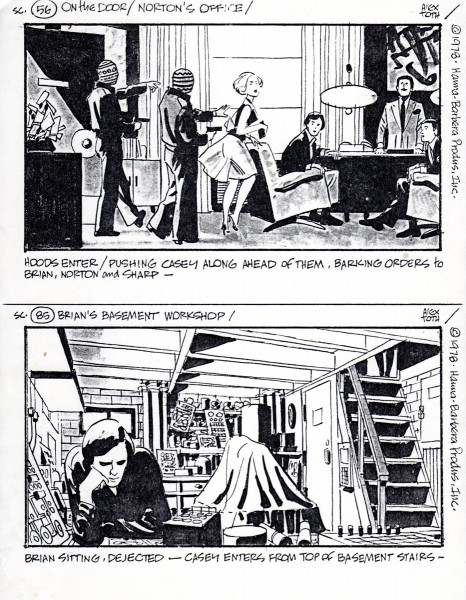 3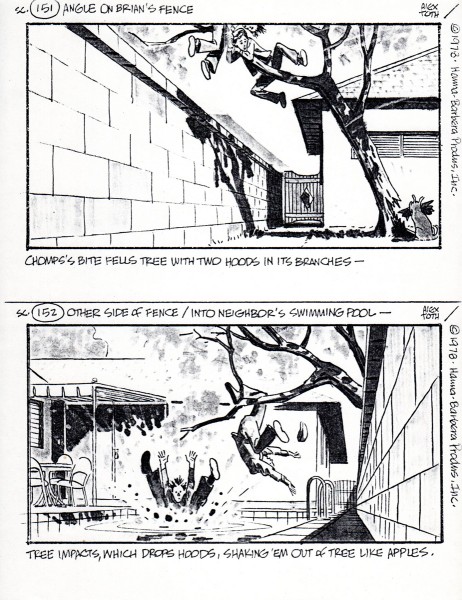 4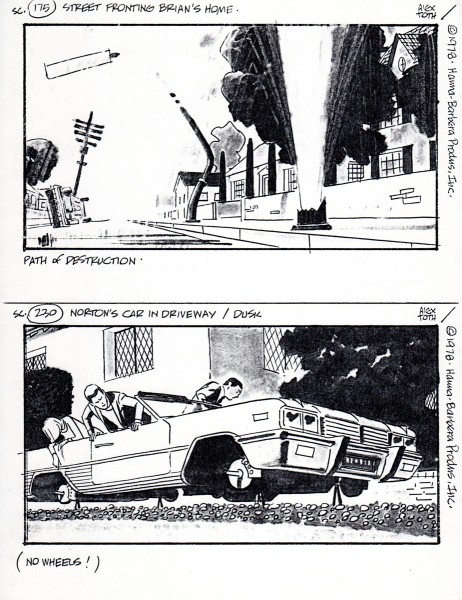 5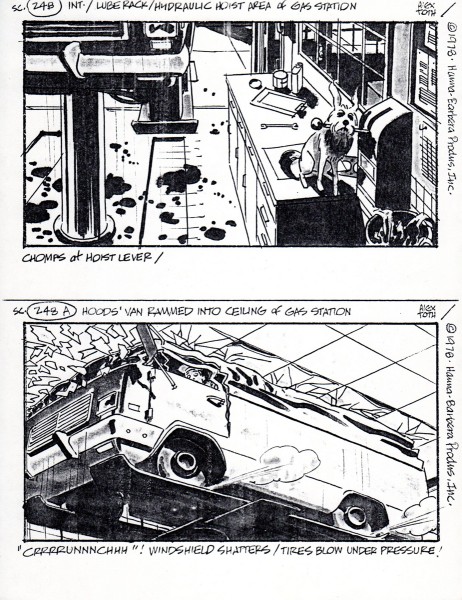 6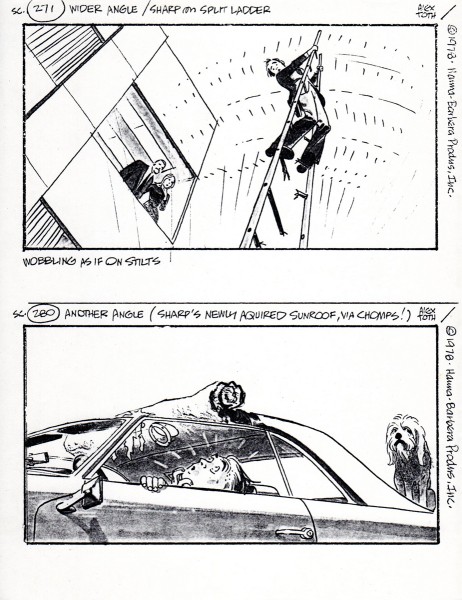 7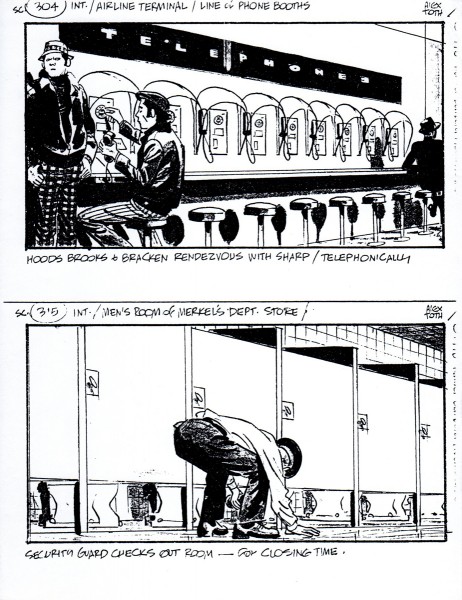 8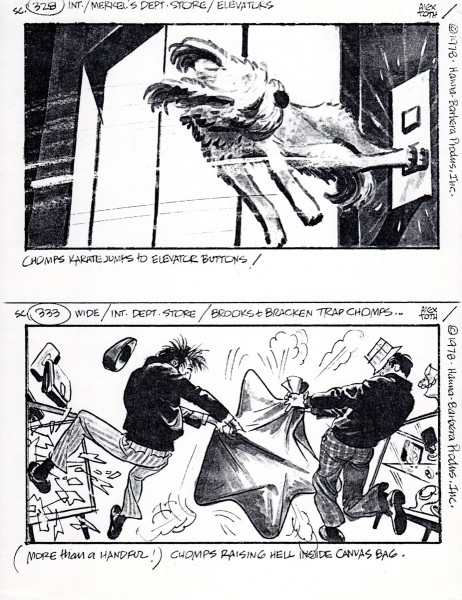 9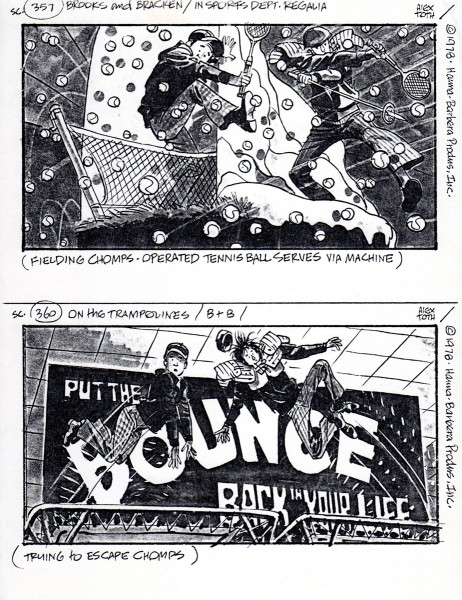 10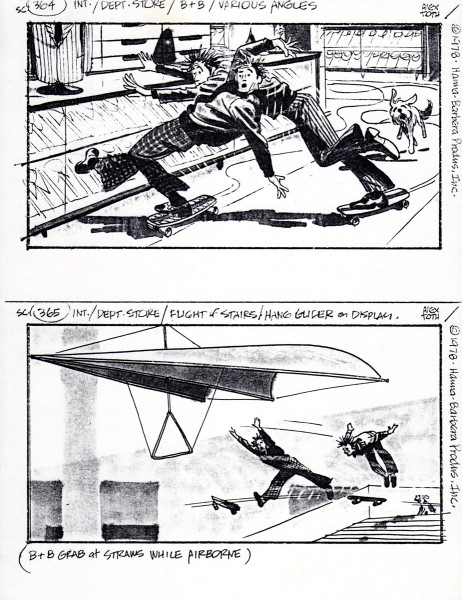 11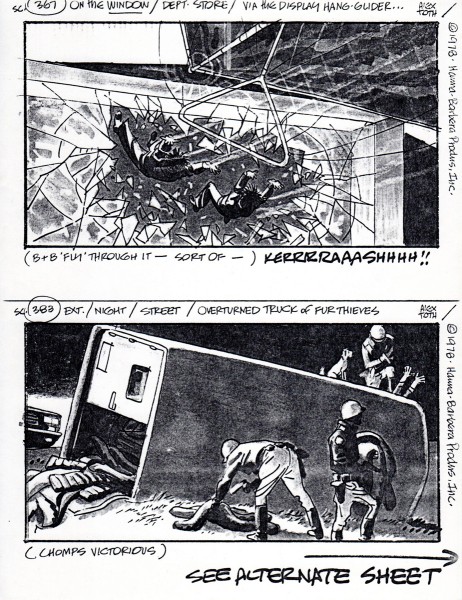 12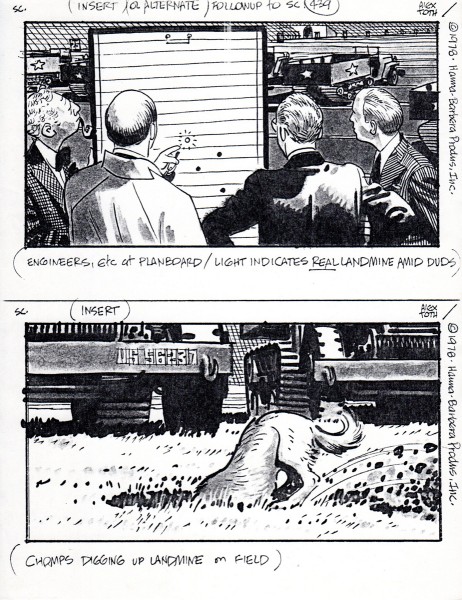 13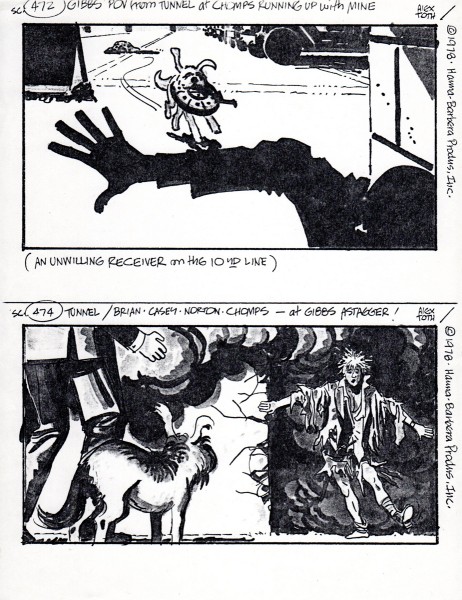 14
4 Responses to "Toth H&B storyboard"
Leave a Reply