Action Analysis &Animation &Animation Artifacts &Tissa David 27 Sep 2012 06:57 am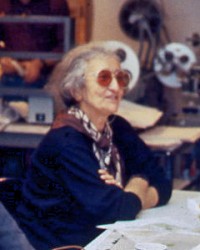 – There was a time in New York when Tissa David taught a class in animation for free, open to anyone who wanted to attend. This was sponsored by R.O. Blechman out of his studio, the Ink Tank. It was held after hours, so that those who worked in the business could attend.
There were several sets of notes I've seen taken from Tissa's talks, kind of a poor man's version of Dick Williams' famous Art Babbit notes. A copy of Dick's notes circulated within the business and quite a few people studied from them. Recently, John Canemaker loaned me a copy of Eugene Salandra's notes from Tissa's class. Eugene had graduated from John's class at NYU and had become a professional in New York, before he moved to California to work for Disney. As a professional, he was able to cut to the quick to synthesize Tissa's basic lessons. I was impressed, and I contacted Eugene to see if he minded my posting some of the pages. He was supportive of the idea and hoped that he would help get the information out to others.
So, here I'm posting the first batch of these notes, which I think are very readable. (You'll have to click on any of the images to enlarge so that you can read them.) If the reaction is good, I'll offer more. This group is predominantly about walk and run cycles. But if you look close enough, you'll see that they cover a lot more.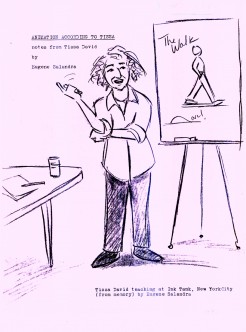 1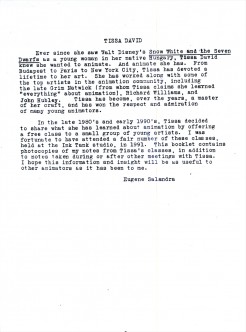 2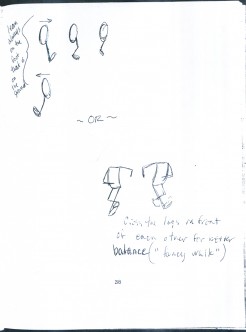 38
11 Responses to "Tissa's Class"
Leave a Reply